Our roundup of the best phono stage options.
We've got you covered: From budget phono preamps that kickstart your vinyl journey to high-end options designed to suit the true vinyl connoisseur.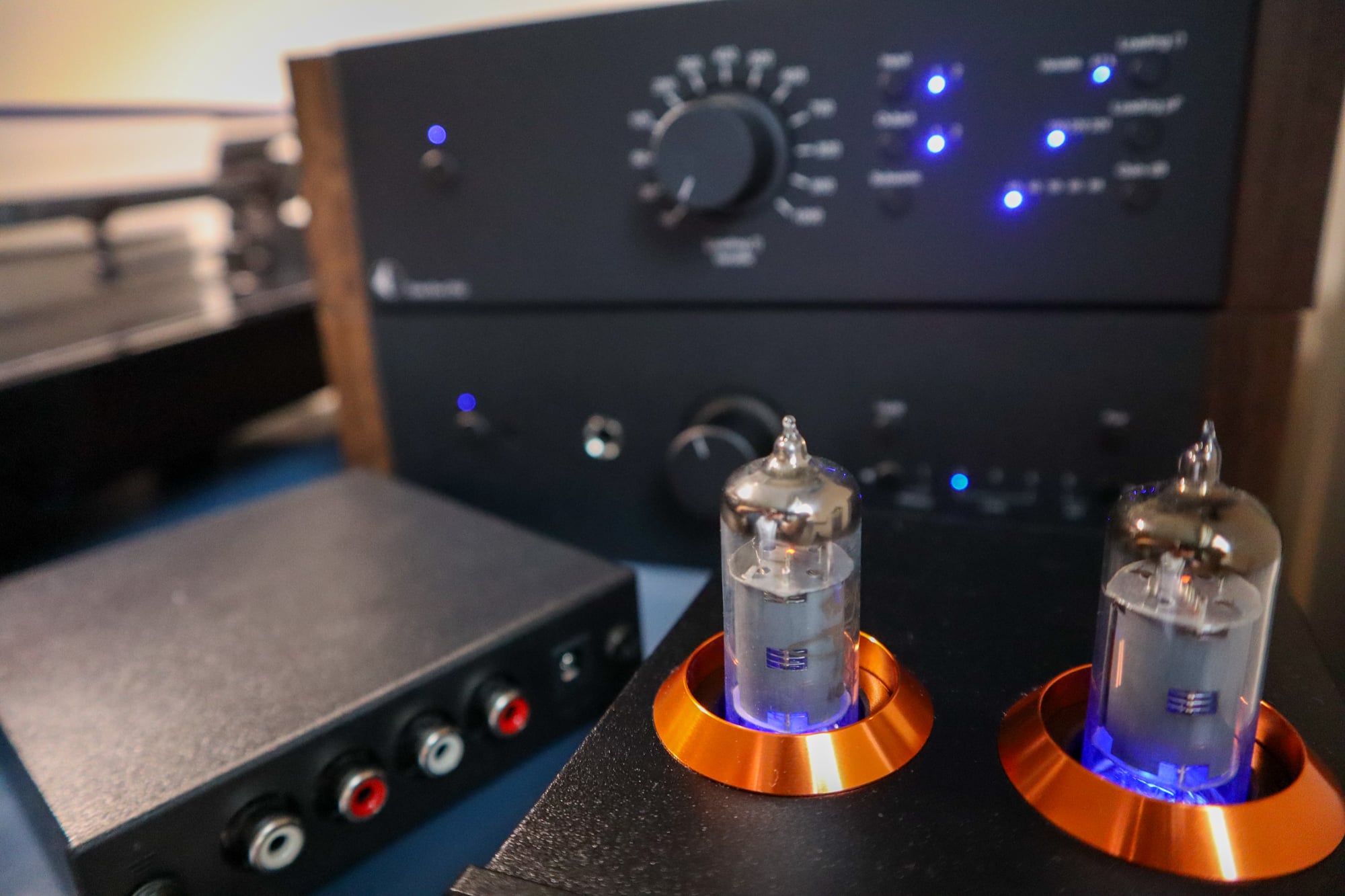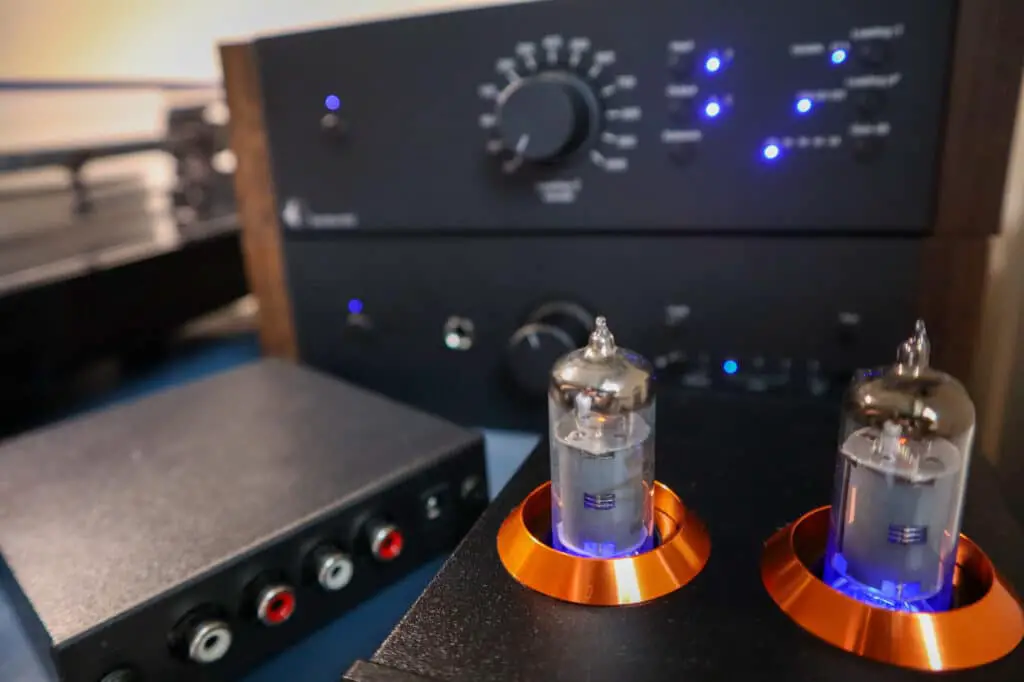 If you own a turntable, you'll need a phono stage somewhere in your setup to boost the very low output of your turntable cartridge and apply equalization based on the RIAA curve. The best phono preamps, regardless of budget, should perform this task in a way that sounds exciting and elevates your listening experience. 
With so many options now on the market, we've rounded up the best phono preamps currently available to suit a wide range of turntable setups and budgets. 
---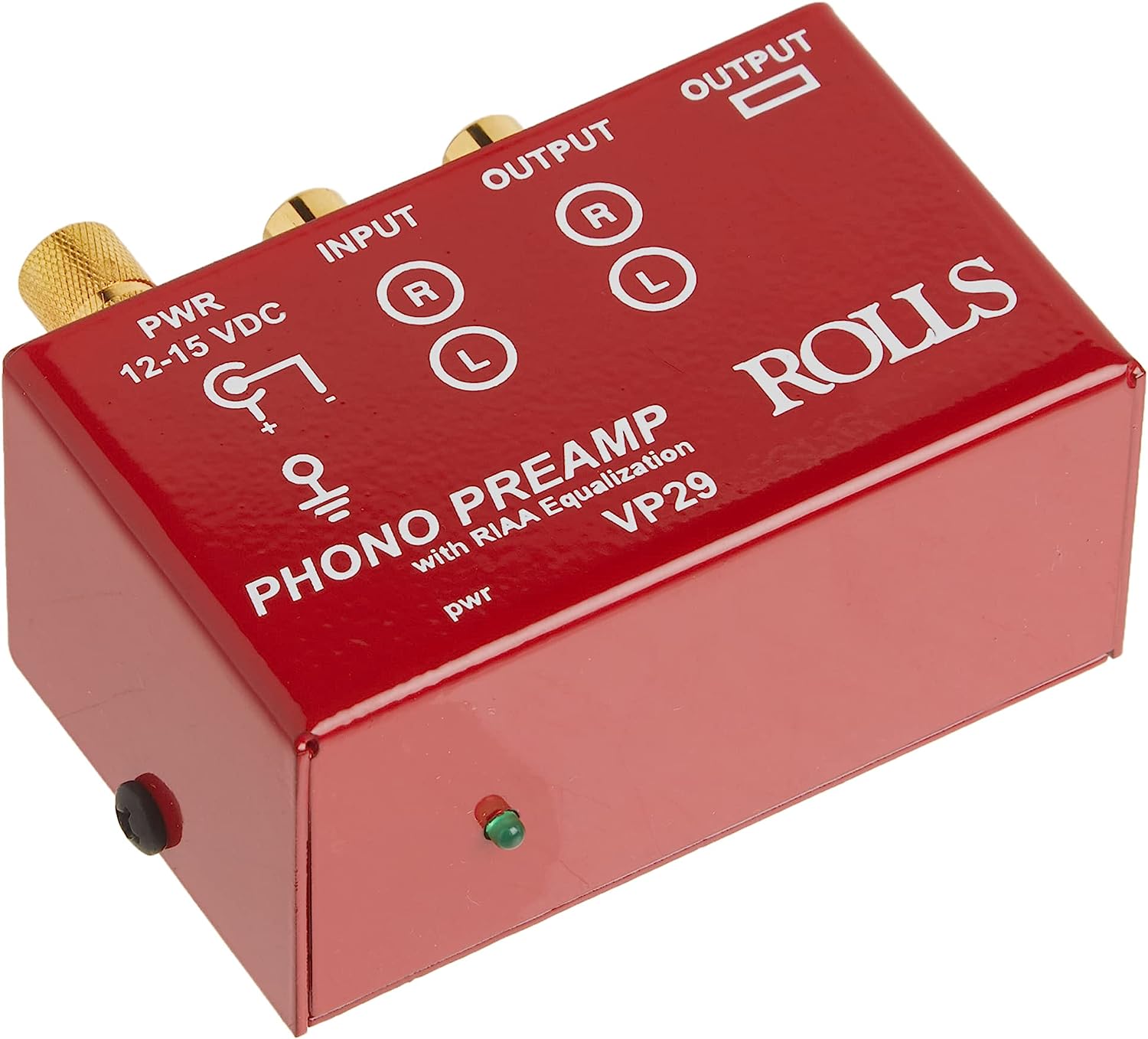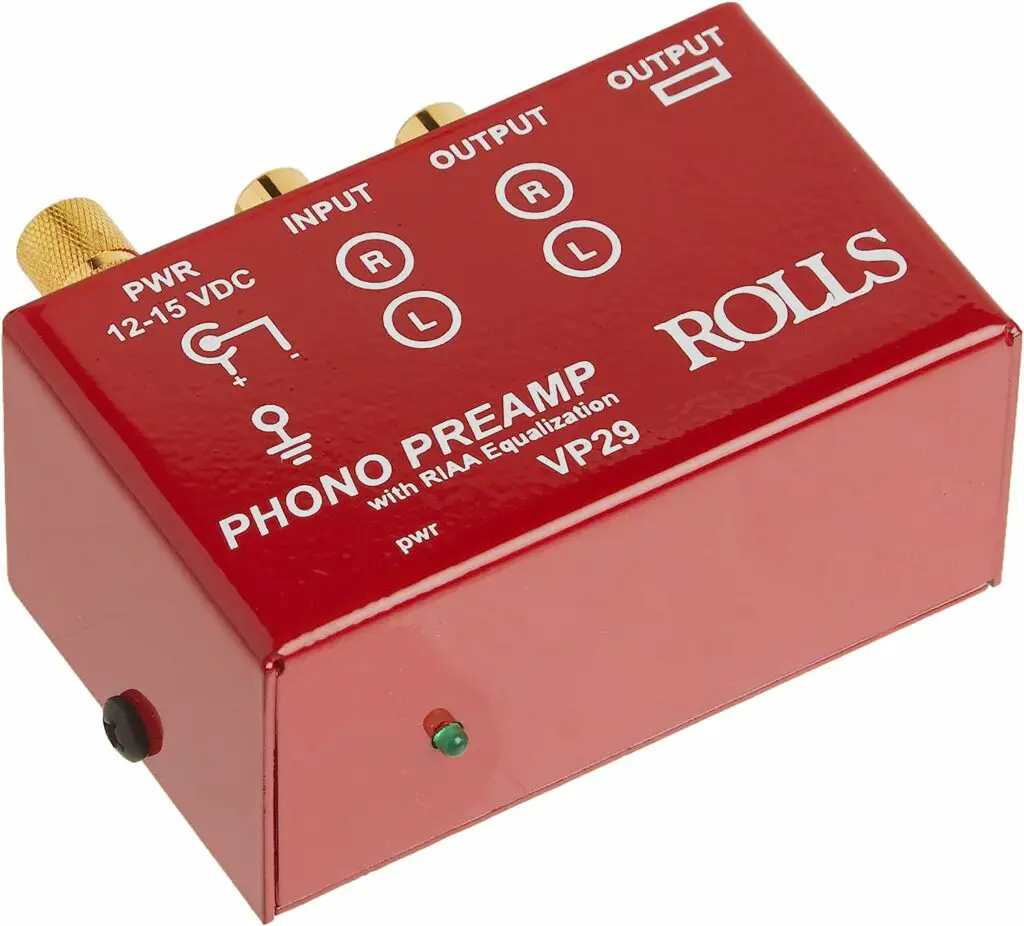 Rolls VP29
Price: $59 | MM/MC: MM | Gain: 42dB | Subsonic filter: No | USB: No
With its rugged steel enclosure, the Rolls VP29 feels exceptionally well-built.
It's one of the best budget phono preamps under $100, producing a smooth sonic performance. 
Those seeking a little more zest in their sound might find the VP29 falls short, but if you're building a turntable rig on a shoestring, you can't go wrong with the VP29 to get the ball rolling. 
VIEW PRODUCT ON AMAZON
VIEW AT TURNTABLE LAB
---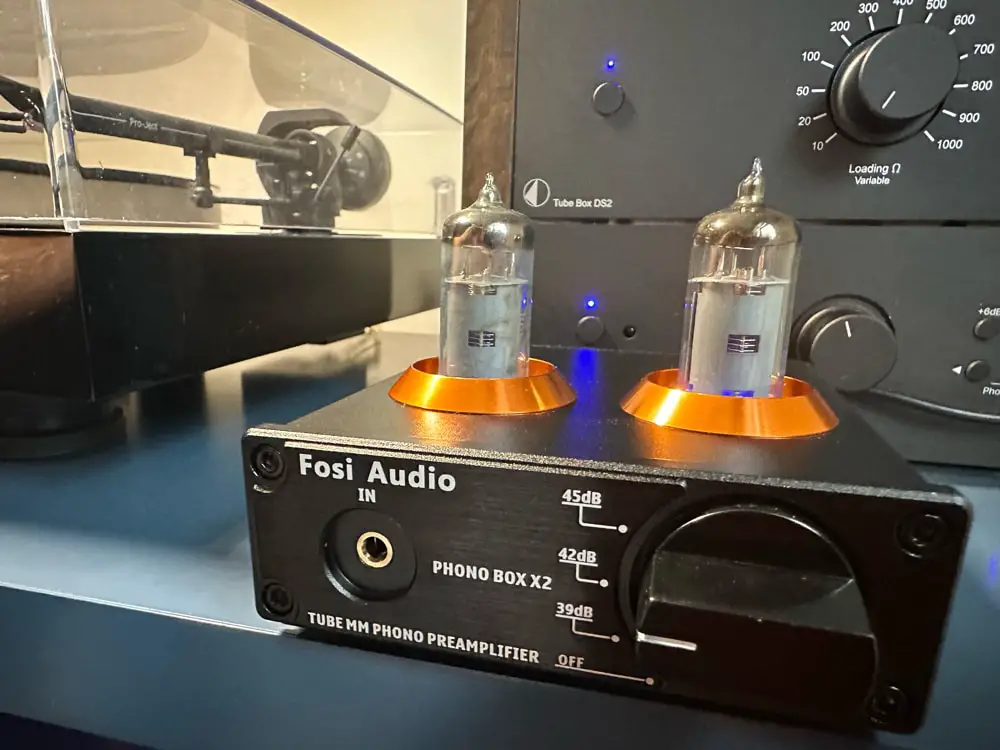 Fosi Audio Box X2 
Price: $70/£60 | MM/MC: MM | Gain: 39, 42, 45 dB | Subsonic filter: No
The Fosi Audio phono preamps have gained popularity from those seeking a little tube character on a budget. 
That said, the Fosi Audio Box X2 is not a "true" tube phono preamp in the traditional sense. Instead, it's a hybrid design utilizing tubes and solid-state circuitry where the tubes act as a "buffer".
Regardless, the performance is remarkable at this price point, providing more gain than most built-in phono preamps and crystal-clear distortion-free sound. 
Does it have that musicality tubes are renowned for? To my ears, not really, but as a budget phono preamp, I can't argue with the performance. 
---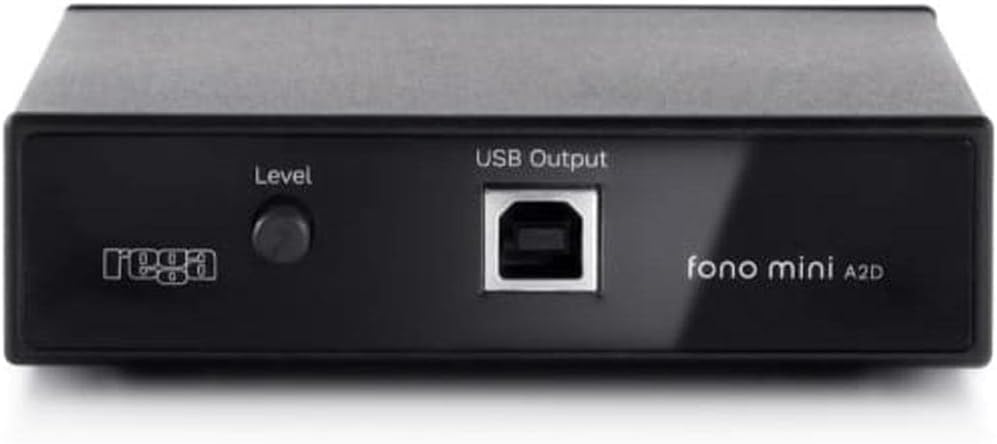 Rega Fono Mini A2D MK2
Price: $195/£110 | MM/MC: MM | Input Capacitance: 100pF | Input Impedance: 47k Ohms | Subsonic filter: No

Easily one of the best budget phono preamps, this compact design punches above its weight.
The sound quality is neutral, adding very little color to your records. The delivery is confident, with plenty of dynamics and crystal-clear instrument separation.
The addition of a handy USB output for capturing digital copies of your records is a welcome feature that removes the need for a separate USB audio interface.
Check out the full Sound Matters review here.

---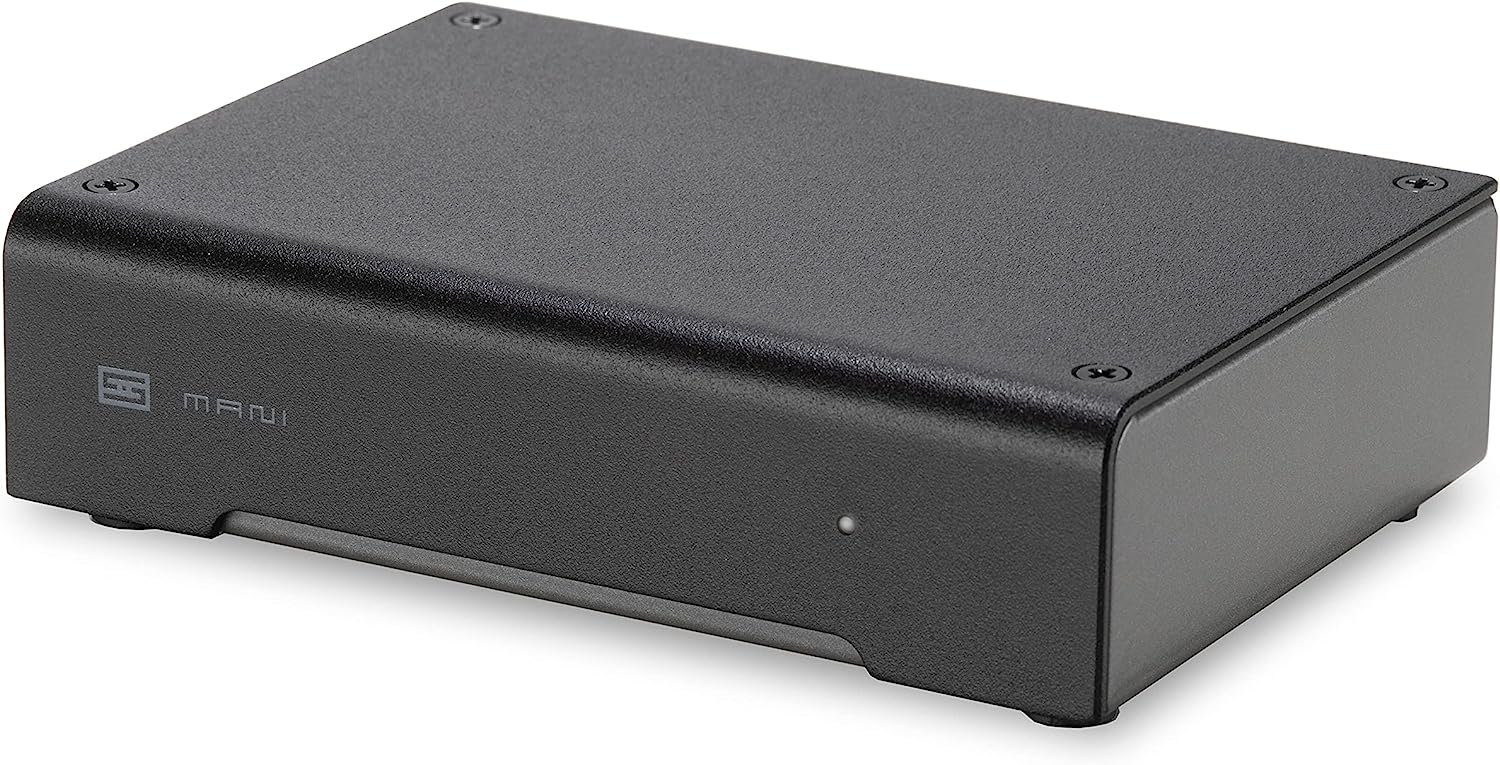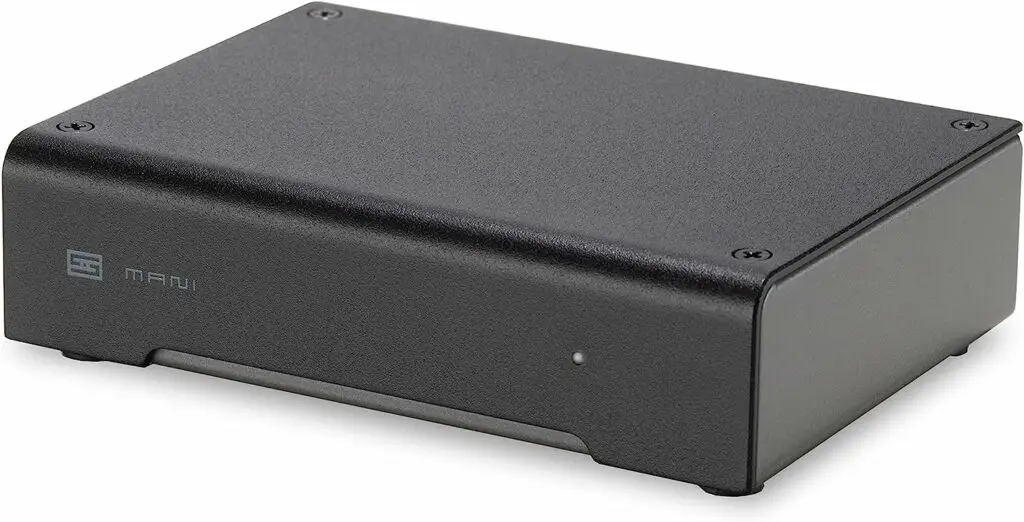 Schiit MANI 2
Price: $188/£180 | MM/MC: MM | Gain: 33, 42, 48, or 60dB | Input capacitance: 47pF, 100pF, 150pF, or 200pF | Impedance: 47KΩ, 200Ω, 47Ω, or 38Ω | Subsonic filter: Yes
Full Sound Matters review of the Mani 2, here.
A solid upgrade for anyone stepping up from a built-in phono stage (either on your amplifier or turntable) the Schiit Mani can handle virtually any MM, MC, or MI cartridge with adjustable gain (33, 42, 48, or 60dB) and adjustable impedance/capacitance (47KΩ, 200Ω, 47Ω, or 38Ω, and 47pF, 100pF, 150pF, or 200pF).
The sound stage and dynamics are noticeably improved when compared to built-in phono preamps, with much lower noise to boot.
The only downside? Adjustments are a little fiddly using small dip switches on the bottom of the chassis, but then again, it's a set-and-forget process.
---


Cambridge Audio Alva Duo
Price: $349/£199 | MM/MC: Both | Gain: MM: 39dB MC: 60dB | Input Capacitance: 100pF | Input Impedance: MM: 47k Ohms & MC: 100 Ohms | Subsonic filter: Yes
Cambridge Audio's top-of-the-line phono stage still comes in at a highly attractive price.

Impressive, then, that the Alva Duo can comfortably handle MM and many MC cartridges while providing a handy subsonic filter for removing any unwanted low-frequency rumble.
Another smart feature is the automatic power down, which saves on the electricity bills by shutting off automatically if the unit isn't used after 20 minutes.
Sound-wise, the Alva Duo has a full, rounded sound with exceptional dynamics. Add into the mix a handy headphone amp on the front panel, and you've got a really smart, living room friendly phono stage.
---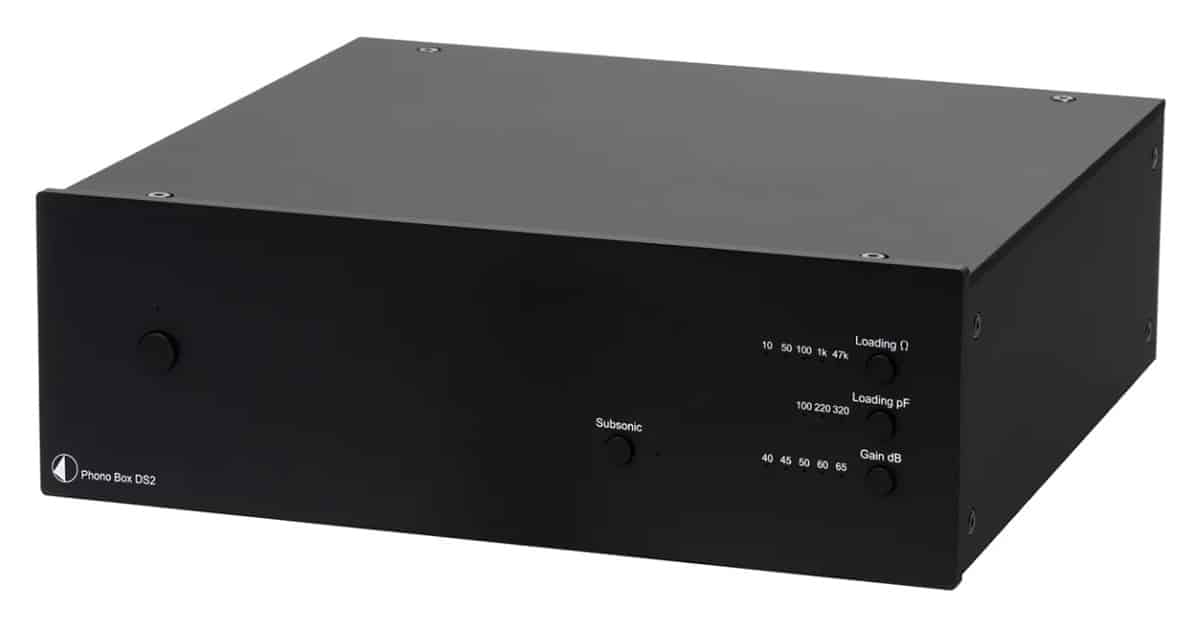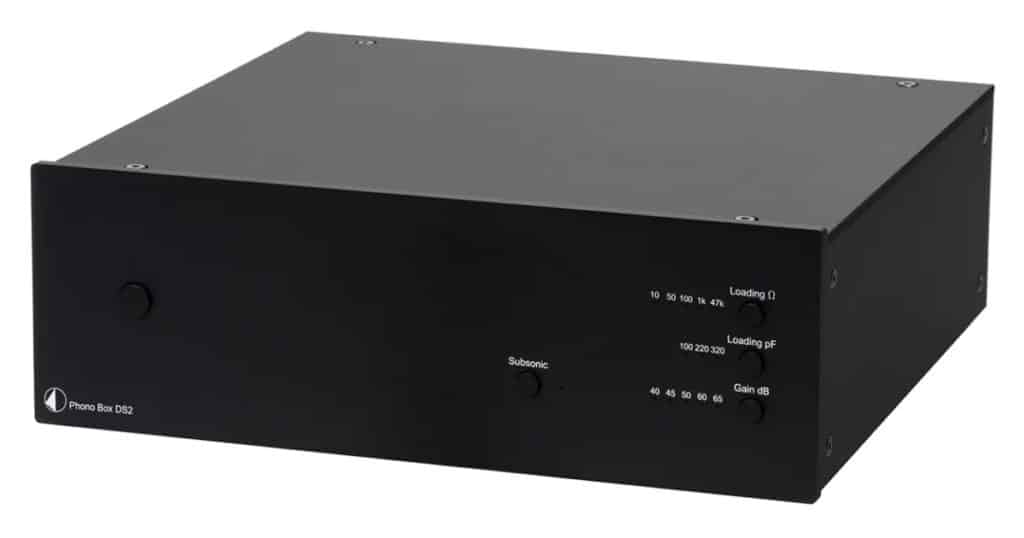 Pro-Ject Phono Box DS2
An Audiophile Bargain Phono Preamp for Under 400 notes
Price: $399/£329 | MM/MC: Both | Gain: 40, 45, 50, 60, 65 dB | Input capacitance: 100, 220, 320, 420 pF | Input Impedance: 10-47 Ω | Subsonic filter: Yes 
Having recently tested the Phono Box DS2 against the much more expensive Tube Box DS2, this highly-flexible box turned out to be an audiophile bargain. 
You get much of the same control as its tube counterpart (albeit without the impedance dial) for less than half the price, and the sonic character still holds its own in an A/B shootout. 
It's a more transparent-sounding preamp than the Tube Box DS2, so those seeking the musicality of tubes may want to save their pennies a little longer. 
Otherwise, if you only want to hook up one turntable and you're seeking plenty of input control at an affordable price, the Phono Box DS2 should be on your list to check out. (Full Sound Matters review, here).
---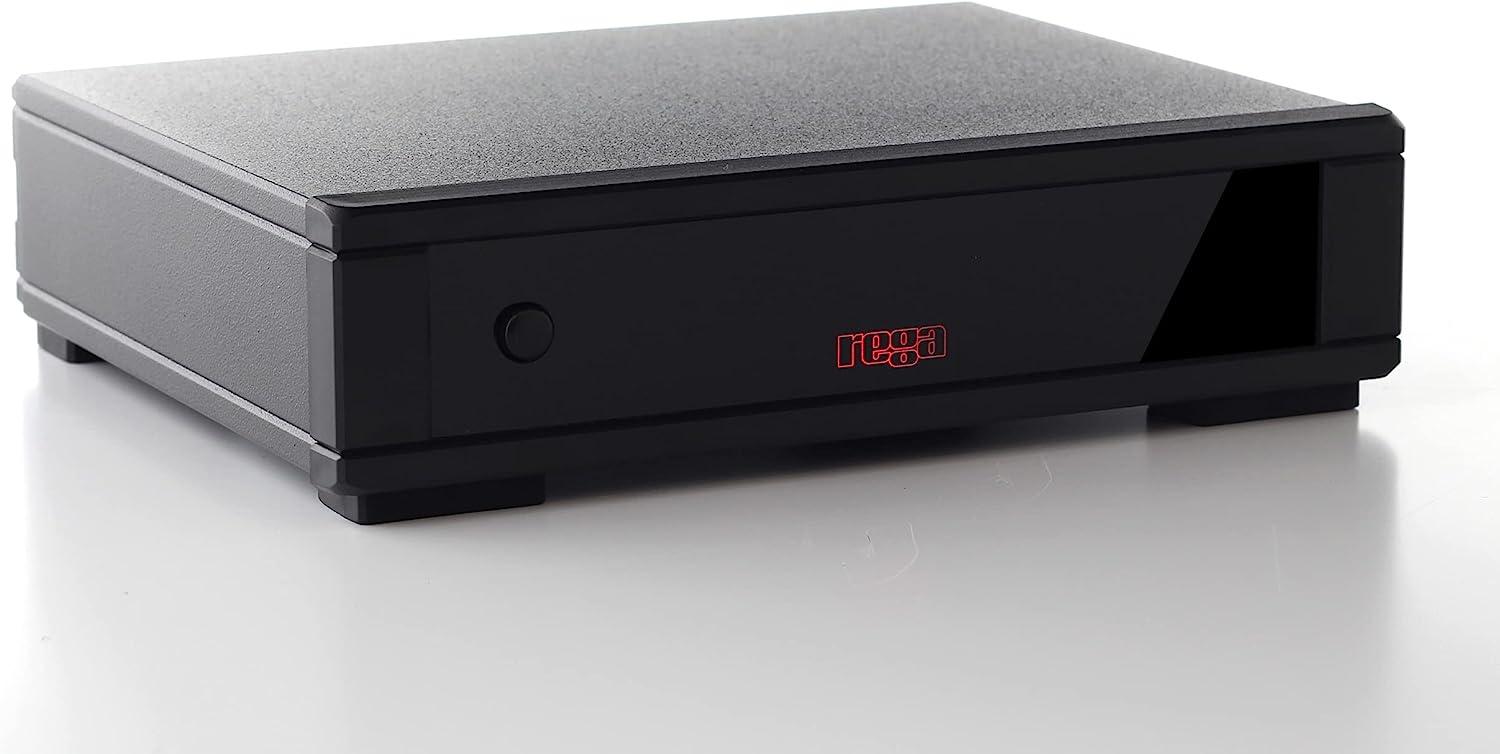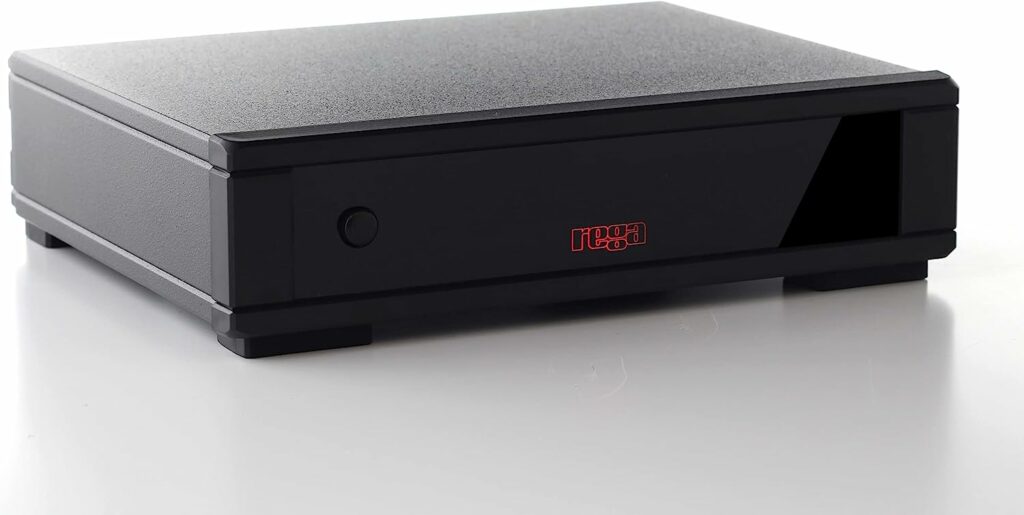 Rega Fono MM MK5
Arguably the best phono stage under 500 notes
Price: $445/£220 | MM/MC: MM | Gain: MM: 41.4 dB | Subsonic filter: no
The Rega Fono MM, now in its 5th incarnation, is frequently touted as one of the best phono preamps in the affordable to mid-range category. 
What it lacks in the flexibility of additional MC cartridge support, it more than makes up for in sound quality, the sound stage and dynamics are difficult to beat at this price, and the bass is superbly focused. 
On want to run the most common MM cartridges? The MM MK5 represents superb sonic value for money.
VIEW PRODUCT

VIEW AT TURNTABLE LAB
---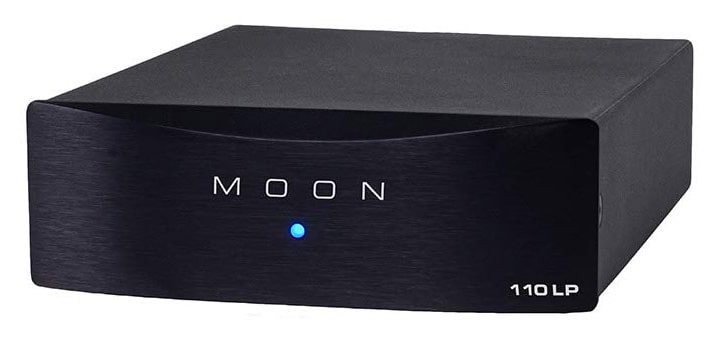 Moon 110LP v2
Price: $599/£560 | MM/MC: Both | Gain: 40, 50, 54, 60, 66 dB | Input capacitance: 0pF, 100pF, 330pF, 430pF | Impedance: 47kΩ – 10Ω | Subsonic filter: Use IEC curve 
The Moon 110LP v2 is noted for its meaty bottom end, smooth mid-range, and expansive high-end. 
Made in Canada by SimAudio, this rather smart-looking box is a relatively affordable phono preamp that delivers sonic performance and compatibility usually reserved for pricer boxes. 
Adjustments for gain, impedance/capacitance, and even the equalization curve (RIAA or IEC) are accessed via dip switches on the bottom, leaving the front panel clean and minimalist.
Check out the full Sound Matters review of the Moon 110LP v2.
---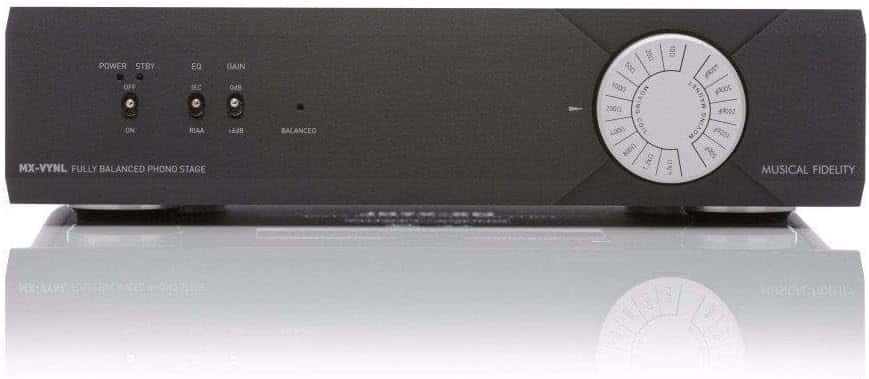 Musical Fidelity – MX-VYNL
Price: $849/£529 | MM/MC: Both | Input capacitance: 50 – 400 pF | Adjustable Impedance: 10Ω – 47KΩ | Subsonic filter: no 
If your turntable is equipt with balanced outputs and you're seeking one of the best phono preamps under $1000, take time to check out the MX-VYNL from Musical Fidelity. 
Balanced outputs in a HiFi audio system will greatly help reduce the chances of electromagnetic (EM) and radio frequency (RF) noise from sources such as fluorescent lights, power supplies and cell phone signals.
The MX-VYNL is adjustable to suit almost any cartridge on the fly using a simple dial to adjust impedance settings for moving coil cartridges and capacitance settings for moving magnet. 
Naturally, though, convenient controls are all for naught if it doesn't sound great. Sonically, the MX-VYNL doesn't fail to deliver, frequently being held up by audiophiles as having some of the best handling of instrument detail across the frequency spectrum. 
Clarity in the mid-range is another core strength that helps vocals cut through with precision.  
---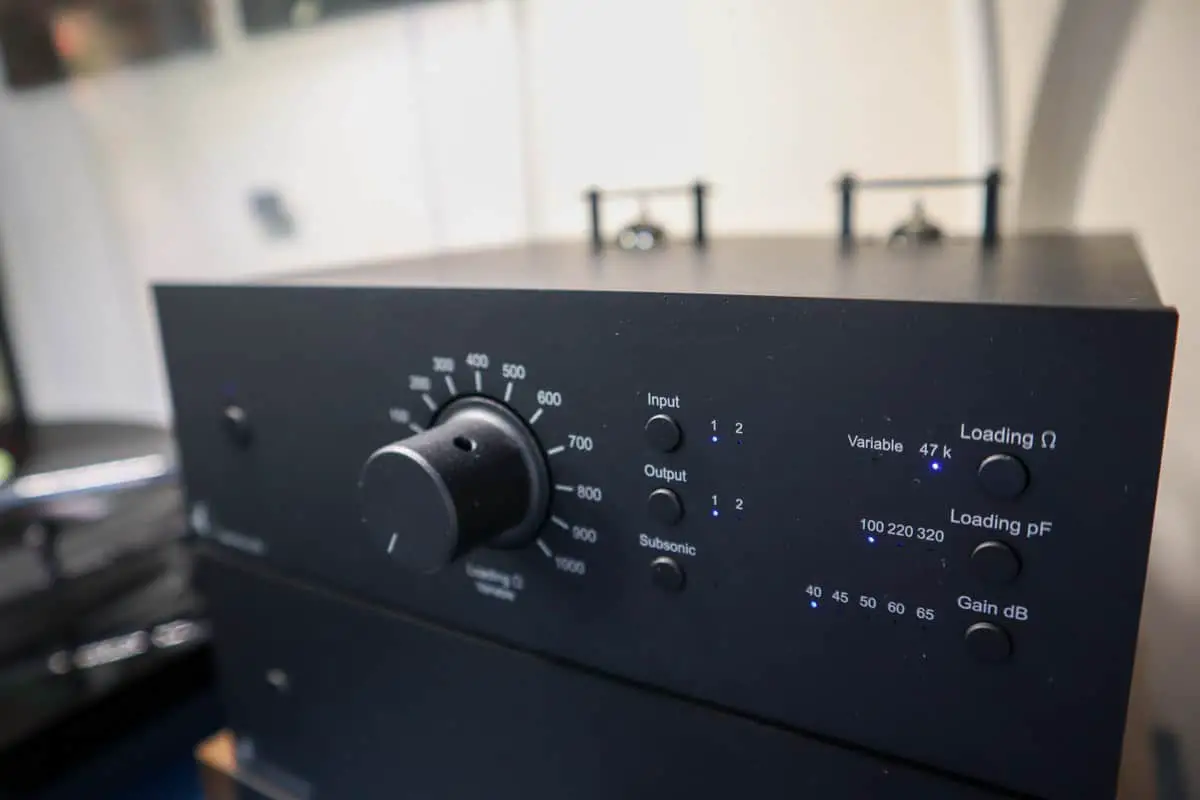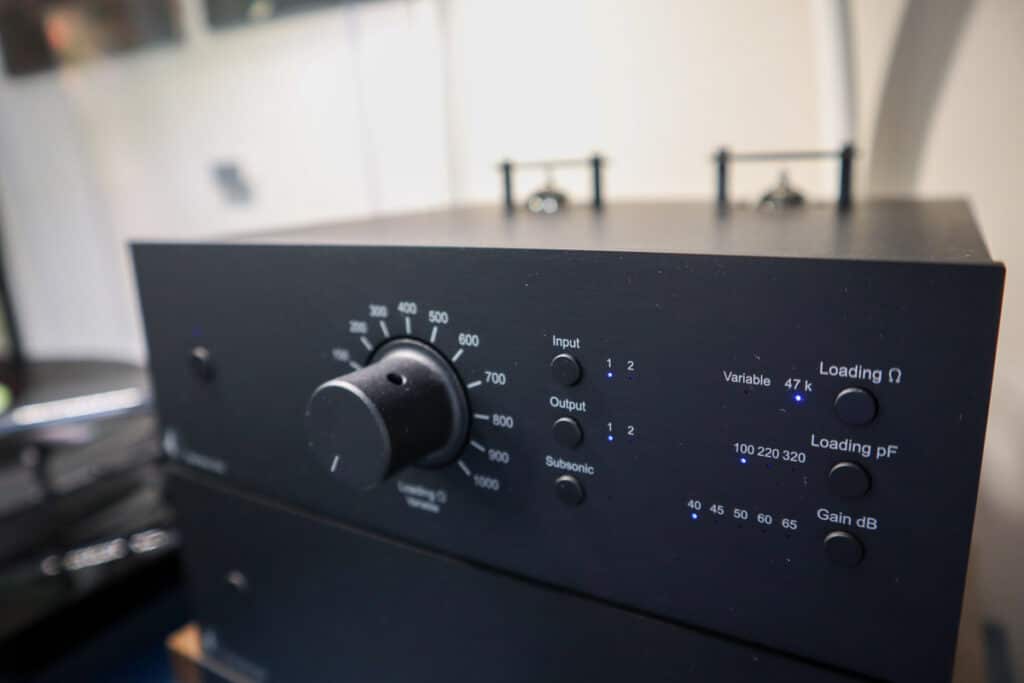 Pro-Ject Tube Box DS2 
Best phono stage under 1000 notes
Price: $999/£625 | MM/MC: Both | Gain: 40, 45, 50, 60, 65 dB | Input capacitance: 100, 220, 320, 420 pF Subsonic filter: Yes 
My current phono preamp of choice. The Tube Box is one of the best phono preamps for turntables if you like a little added tube character and plenty of scope for control and future upgrades. 
The front-facing panel makes adjusting gain and impedance/capacitance quick and simple. No frustrating dip switches here!
If you're lucky enough to own two turntables (perhaps one as your main deck, and a second as a dedicated mono turntable) you're in luck, as the Tube Box DS2 has two discrete inputs and outputs, allowing you to switch between the two seamlessly while remembering the settings on each channel as you left them. 
It comfortably handles MM and MC cartridges with the scope to dial in the settings for optimal performance according to the manufacturer's optimal load settings. Or, for a little artistic license, you can adjust to taste. 
---

Manley Chinook 
Price: $2550/£2050 | MM/MC: Both | Gain: 40, 60 dB | Input capacitance: 50, 100, 150, 200, 250, 300, and 350pF |Adjustable Impedance: 50, 100, 200, 400, 800 Ω | Subsonic filter: Yes
For those seeking the pinnacle of tube phono preamp performance, the Manley Steelhead has long held the crown.
That said, unless you're lucky enough to be able to easily drop the equivalent of a downpayment on a house on such a device, the chances are you won't be rushing out to buy one any time soon.
The Chinook features the same clean and quiet audio circuit design as the revered Steelhead, but comes in at a much more obtainable price-point thanks to its stripped-down interface and control set. 
Gain is controlled from the chassis' inside, offering either 45 or 60dB of gain to suit MM or MC cartridges. A little minor inconvenience, but this set-and-forget feature is a small price to pay for top-notch engineering. 
Input resistance and capacitance are a little easier to adjust via the back panel. The Chinock is a true tube phono preamp legend at a more reasonable price. 
---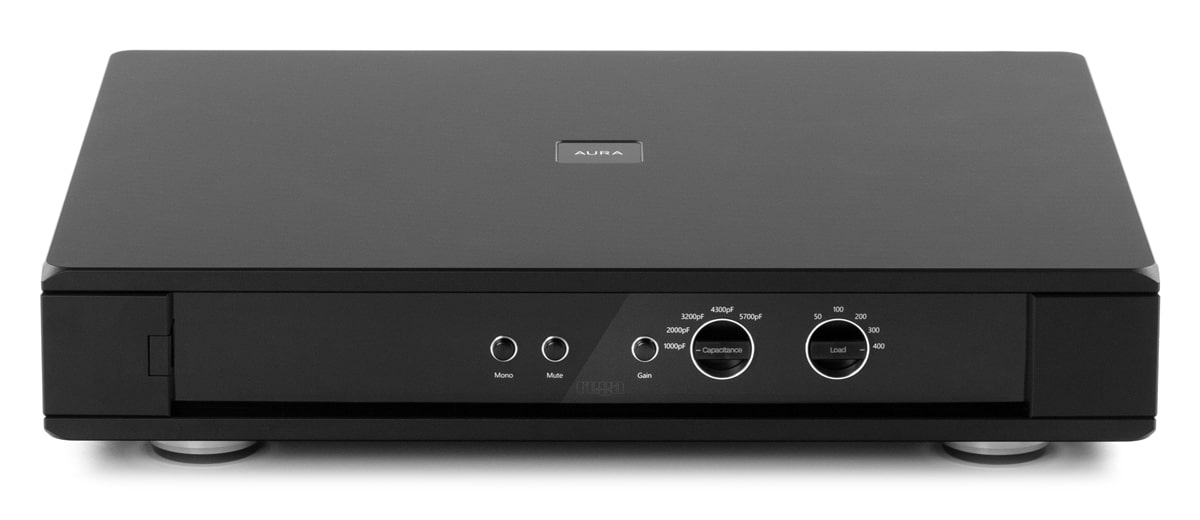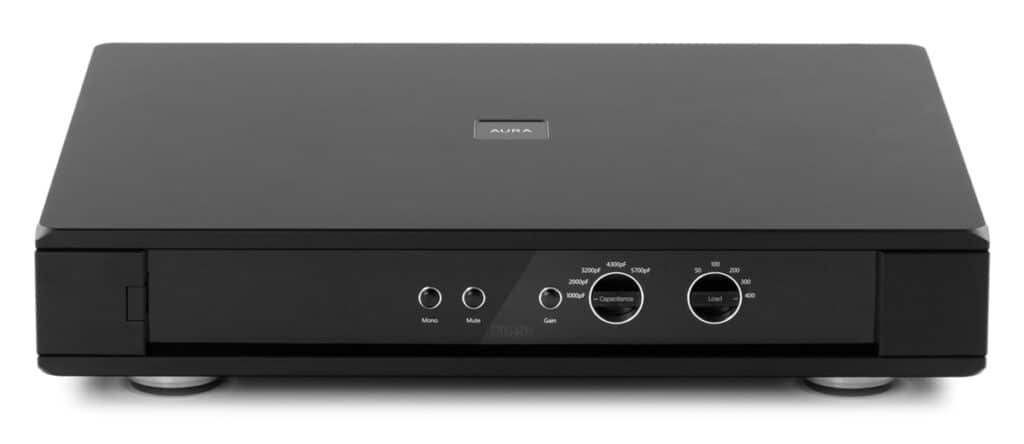 REGA Aura MC
Price: $6695/£3995 | MM/MC: MC | Gain: ​69.5 or 63.5 dB | Input capacitance: 1000, 2000, 3200, 4300, 5700 pF | Adjustable Impedance: 50, 100, 150, 300 & 400 Ω | Subsonic filter: no 
As the name suggests, the Aura MC is suitable only for moving coil cartridges. As Rega's "reference" phono stage, it's a knockout performer aimed at the higher end of the market. 
In true Rega style, simplicity is the theme, focusing only on achieving the very best sound quality at the given price.
Though you can continue to spend more when considering a phono preamp, the Rega Aura is considered one of the top performers in its league when paired with an appropriate system.
Like all things in HiFi, your system is only as good as the weakest link in the signal chain; in other words, there's no point paring this with a cheaper turntable or cartridge, as you simply wont get the most from a frankly rather expensive box. 
The input capacitance and load are easily adjusted from the front panel to suit low-output moving coil cartridges, plus there's the added benefit of a front-positioned "mono" switch and high-quality balanced outputs from the rear. 
Personally, it's out of my league. But, if you can stomach the cost, it's well worth a demo at your local HiFi store.
---
Best Phono Preamps – The Bottom Line
When choosing a phono stage, it's important to consider the overall context of your system. 
All of the phono preamps listed here will do a great job of converting your cartridge signal to an appropriate level and EQ curve considering their price range.
Ultimately, there is little point in spending thousands on a phono stage if you're hocking up a budget turntable. 
A higher-end phono preamp will squeeze the very best performance from a good-quality phono cartridge, so consider upgrading your cartridge first before upgrading your phono stage. 
If you never plan on making the leap to a moving coil cartridge, then flexible impedance settings become much less important in your search for sonic nirvana. (See the Cambridge Alva Duo or the REGA Fono MM MK5, for example).
When all is said and done, you will need a phono preamp somewhere in your signal chain to play vinyl records on your turntable. Upgrading to an external phono preamp from any built-in phono stage you have will undoubtedly upgrade the sound quality, if only because keeping HiFi components apart from each other often results in less likelihood for noise interference. 
---
FAQ: Do I Need a Phono Preamp?
Since other devices such as CD players, phones, and tape players connect directly to your amp or speakers, a frequently asked question is: do I need a phono input for a turntable?
The short answer is yes. 
Somewhere in the signal chain you will need one to play back vinyl records — be it built into your turntable or amplifier/receiver or as a seperate box like those listed in this guide. 
---
Why Do I Need a Phono Preamp?
Records are recorded with the bass frequencies reduced, and the high frequencies boosted to keep groove dimensions small. A phono preamp boosts bass frequencies and reduces high frequencies in an attempt to restore — as close as possible — the frequency response of the master recording.
The signal produced by a record cartridge is also very weak; a typical MM phono preamp will boost your signal by 40 – 50 dB to meet the requirements of your aux (line level) input. Learn more about this topic, here.