A VINYL RECORD WEBSITE FOR THE DIGITAL AGE
We help you get the most amazing sound
and experience from your vinyl records.
Sound Matters: Your Online Vinyl Record Magazine
Cut Through The Jargon. Spin More Records.
Hey! I'm Marc from Sound Matters (that's me holding the copy of Aladdin Sane at my local record store.
Welcome to the Sound Matters community where all about regaining a more authentic music experience. We believe in the vinyl format as the best way to own music and experience music. Audiences are more invested in music when they own it physically, and this ultimately leads to a more enriched music culture.
After completing a BSc Hons degree in Music Technology and spending the best part of ten years working for the audio brand Shure, I went full time sharing my experience and expertise to help vinyl enthusiasts and the wider music community get the most from their vinyl records and listening experience.
Subscribe to and enjoy the best tips tricks and features to enhance your love of music – especially on vinyl.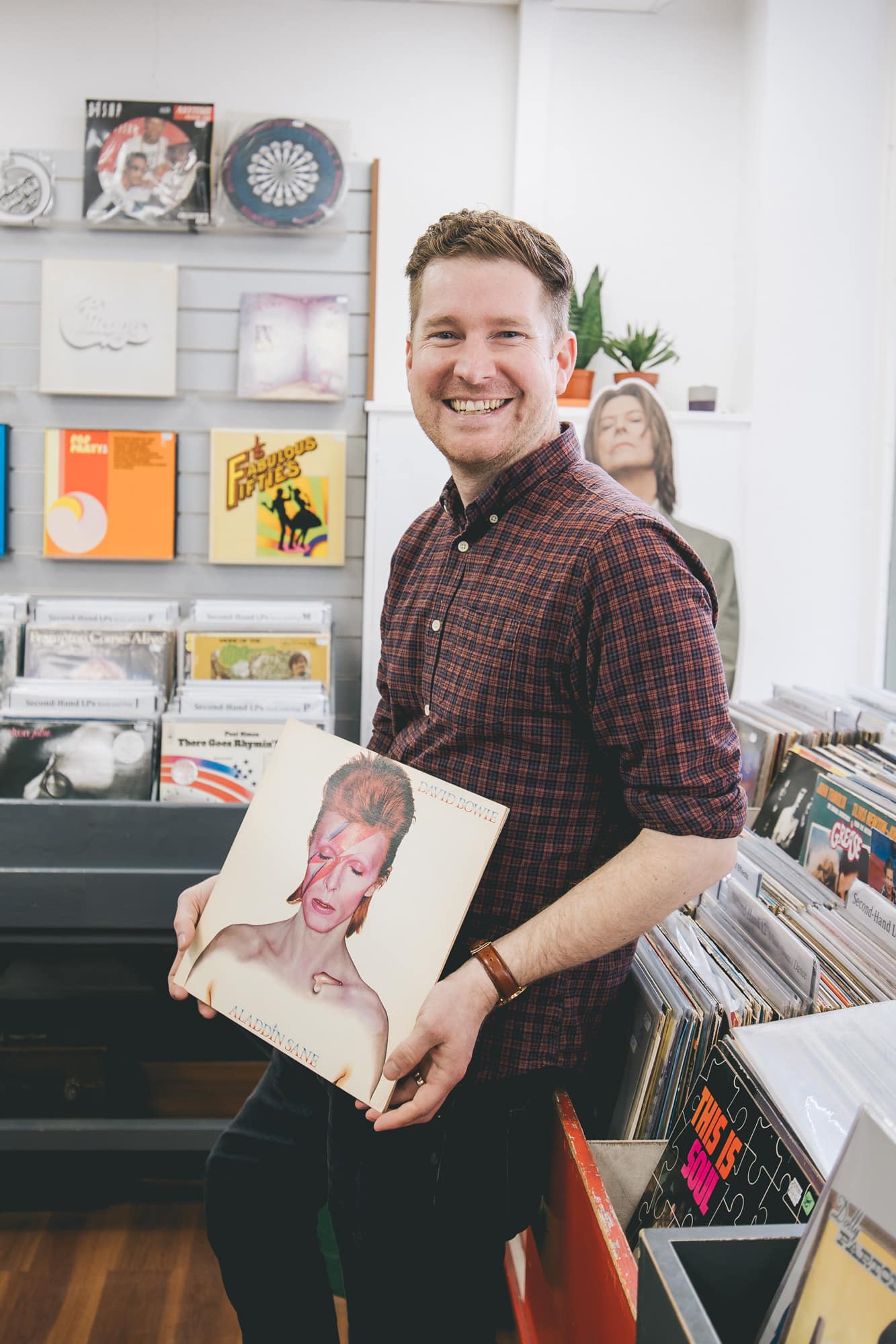 What our subscribers say:
"This is the BEST LP-care website. . .Bar-none! Thank you Sound Matters!"

Will
"Just wanted to say thanks for the valuable service you provide to the vinyl community. After almost 20 years, I pulled my vinyl from storage, purchased a new turntable and connected to my soundbar (also a new purchase). I found your site and use you exclusively for all my vinyl needs, purchased a record cleaner system from GrooveWasher and cork turntable mat based on your articles and recommendations. Thanks again and keep up the great work!"

Peter
"I can't believe this blog actually reads my mind!

I tried to research humidity and record storage many times (I live in a really wet region) and didn't find any real help. You guys are always the best."

Carlo
Thank you to our sponsors
---

The Ultimate Clean Sound Solution
GrooveWasher make world-class record cleaning solutions to suit all levels and budgets. GrooveWasher is the audiophile's choice for fine grooming before each play. It is also effective for heavy cleaning off the turntable.
​

Twelve Inch products allow you to create a stunning and personal record gallery on the wall without any frames or visible parts. Their mission is to nurture and grow the love for vinyl records, by providing a flexible and elegant way to create amazing record galleries in the home.
​

Vintage Vinyl without the Hassle
Unlike most used record stores and Discogs purchases, all the records you buy from vinylpursuit.com are restored using an ultrasonic record cleaning machine before shipping to you in brand-new premium inner and outer sleeves.
​