If you're buying your first vinyl setup, you'll need to make sure you have a phono preamp somewhere in the signal chain.
In straightforward terms, a phono preamp amplifies the signal up to a level suitable for the AUX input on your Hi-Fi receiver. Also, it will apply an equalization curve to inverse the standard frequency adjustment made during the record-cutting process. (Check out our "Why Do I need a Phono Preamp" article to learn more).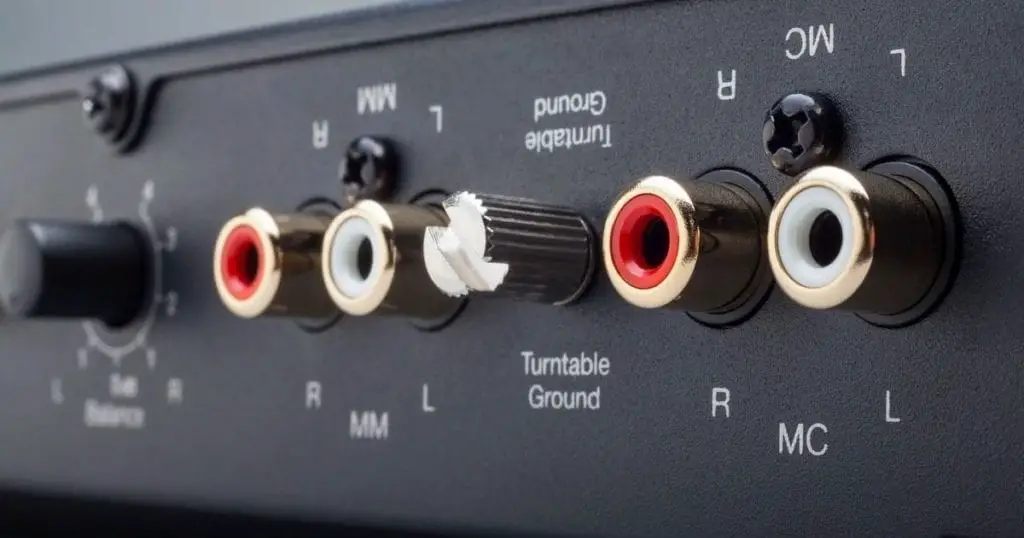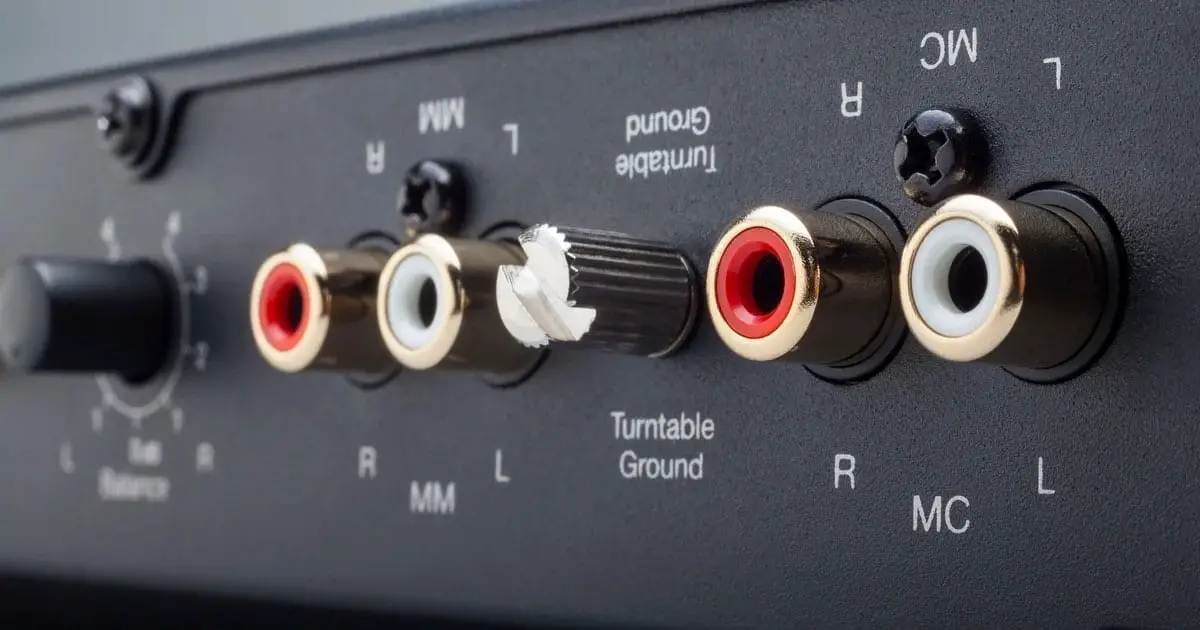 Some turntables come with a built-in phono stage, in which case you can get spinning straight out of the box, but more often than not, you need to buy an external unit. 
At any rate, external phono preamps often outperform their built-in competitors, so there's still plenty of reason to consider buying a separate phono stage—particularly if you can stretch your budget beyond rock-bottom pricing.
To help you get the best bang for your buck, we've assembled our list of the best budget phono preamps, so you can reserve more of your hard-earned money for buying more new records. After all, it's the music that comes first, right?!
Rolls VP29
Price: $59
If it's a stripped-back, simple box you're looking for that performs the job at hand without any buttons, bells, or whistles, then the Rolls VP29 is a great place to start. It's built like a tank with its striking red metal chassis, and what's more, it's made in the USA.
At just $59 the VP29 is an impressive little device that gets the job done! Unusually at this price point, the VP29 also features a handy additional TRS Stereo output (3.5mm jack), for additional connectivity options. This could include easier input to powered speakers or additional output to an audio interface for record achieving.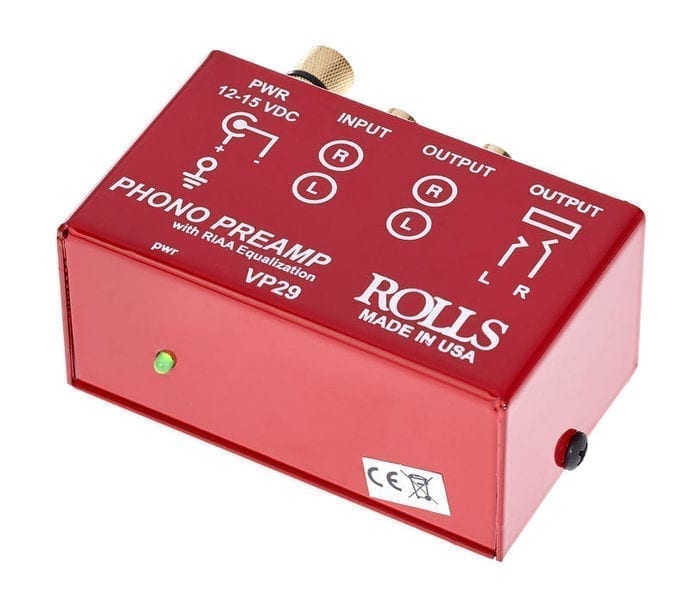 ---
U-Turn Audio Pluto 2
Price: $99

U-Turn, as a company, continues to impress the market by lowering the cost of entry for those who want to enjoy an authentic analog experience without breaking the bank. Not content with settling on the success of their original Pluto preamp, there are numerous upgrades that make the Pluto 2 a great buy at just $99.
In a nutshell, the new model adds higher gain, active filtering that helps to remove unwanted low-frequency noise, and an improved power supply. It looks pretty snazzy in your living room, too, with its brushed aluminium finish.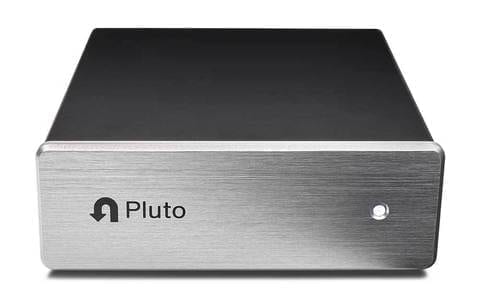 ---
Pro-Ject Phono Box
Price: $129/£89
This classic affordable option from vinyl-revival legends, Pro-Ject delivers a great sonic performance in its class for 'precise RIAA equalization'. What's more, this phono box will handle moving magnet (MM) and moving coil (MC) cartridges at the flick of a switch.

Should the itch arise to explore the sonic possibilities and subtle nuances of moving coil cartridge designs, you'll be ready to go without having to make another pricey upgrade. (At least not yet…)

Check It Out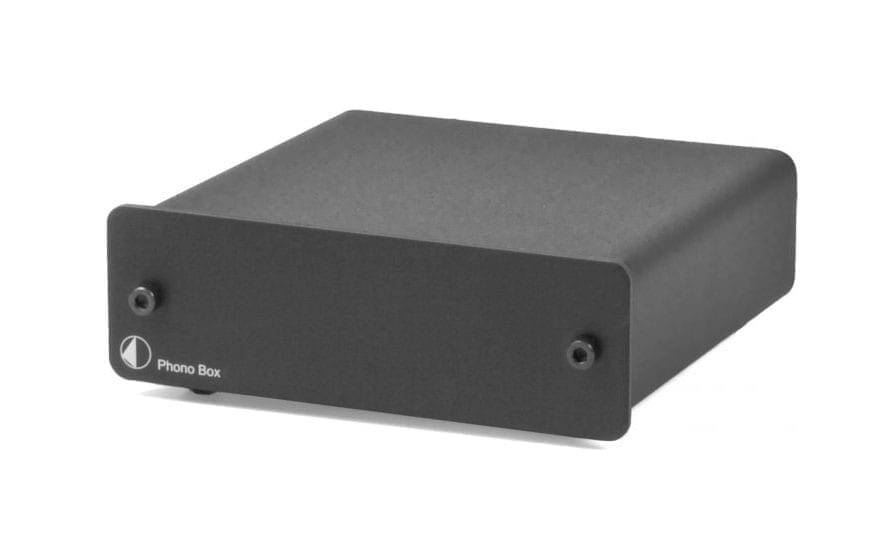 ---
Schiit MANI 2
Price: $188/£180
Considered by many vinyl enthusiasts to be one of the best value phono preamps on the market, the Mani delivers a superb wide sound stage and impressive dynamic performance.
Much like the Pro-Ject Phono Box, the Mani is compatible with MM and MC cartridges. However, you have much more control here.
There are four switchable gain modes (33, 42, 48, or 60dB), meaning the Mani is ready for a wide range of phono cartridges, including higher-gain MM designs that can end up somewhere in between most MM and MC designs.
You can also easily adjust the loading impedance/capacitance, choosing from 47KΩ, 200Ω, 47Ω, or 38Ω, and 47pF, 100pF, 150pF, or 200pF. Essentially, the MANI 2 is compatible with virtually any cartridge, and all for under 200 notes!
As a California-based company, Schiit proudly states that its units are designed and built in California, USA, with many components sourced locally. 
Check It Out

Check out the Sound Matters review of the Mani 2, here.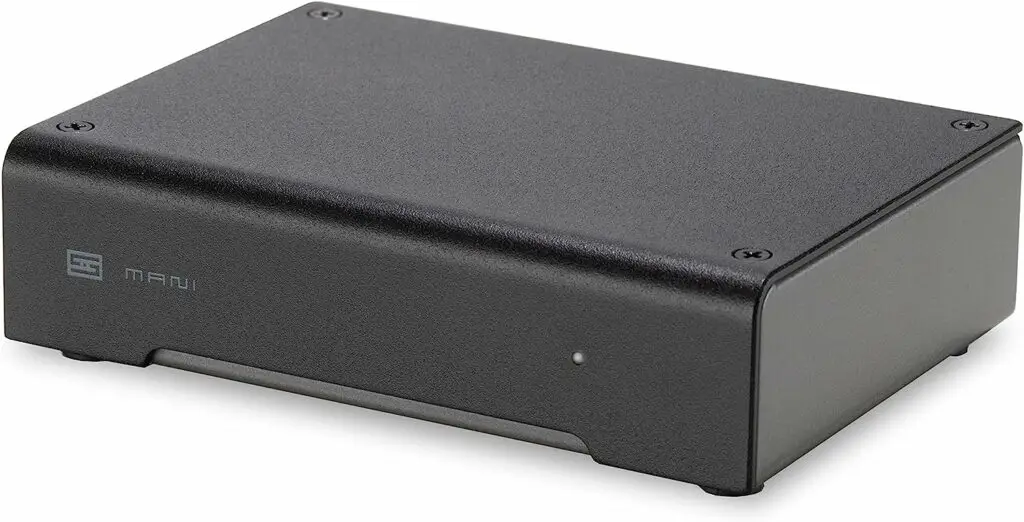 ---
Graham Slee Gram Amp 2 Communicator
Price: £180
Once again, simplicity is often key when it comes to designing audio devices that deliver high-performance at a cost-effective price.
The Graham Slee design pre-dates many other imitators in the pursuit of high-performance Hi-Fi at an affordable cost. You won't find any bells or whistles here. In Britain, we're pretty good at understatement, and Graham Slee's phono preamp epitomizes this national quality.
It might not look like much, but underneath the unassuming chassis is a box that delivers class-leading leaves of detail, superbly expressive dynamics, and some of the best high-frequency performance you'll hear without shelling out a lot more cash.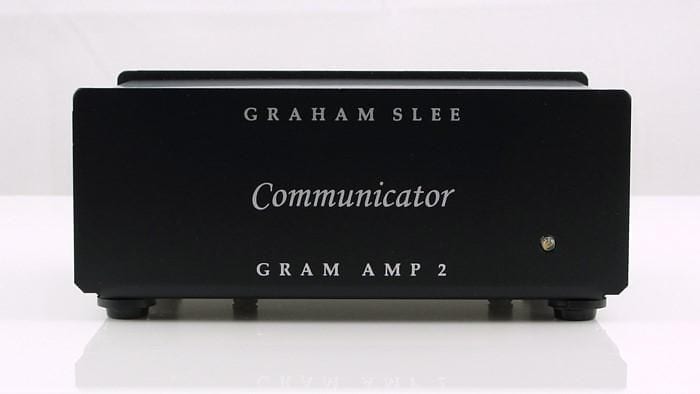 ---
Rega Fono Mini A2D MK2
Price: $195/£110
For those seeking a great-sounding preamp for recording vinyl on to a computer, the Rega Fono Mini offers the convenience of a handy USB output, which makes archiving your collection a cinch.
One of the best budget phono preamps for those with limited space, this tiny but big-sounding little box measures just over 4 inches wide; pretty impressive when you consider that additional USB connectivity!
Full Sound Matters review of the Rega Fono Mini, here.
---
Rega Fono MM MK5
Price $445/£220
The Fono MM MK5 is the latest incarnation of Rega's award-winning affordable option. It's famed for it's handling of dynamics and timing that deliver an extraordinary listening experience in this price category.
In the MK5 model, you will gain full adjustability for gain and loading via convenient dip switches at the rear. Plus, an upgraded aesthetic compared with the older MK3 edition. Plus the housing has been re-designed to match the look and feel of Rega's latest HiFi components.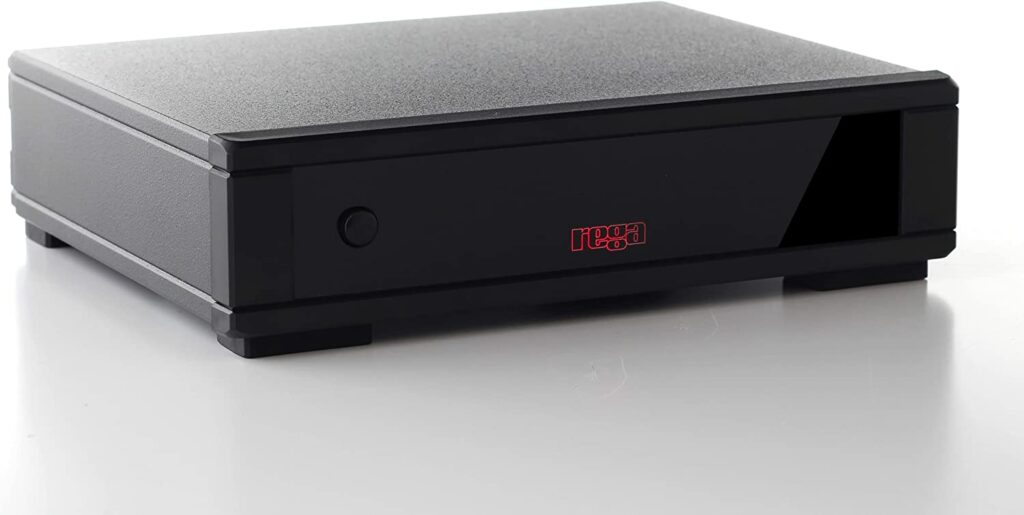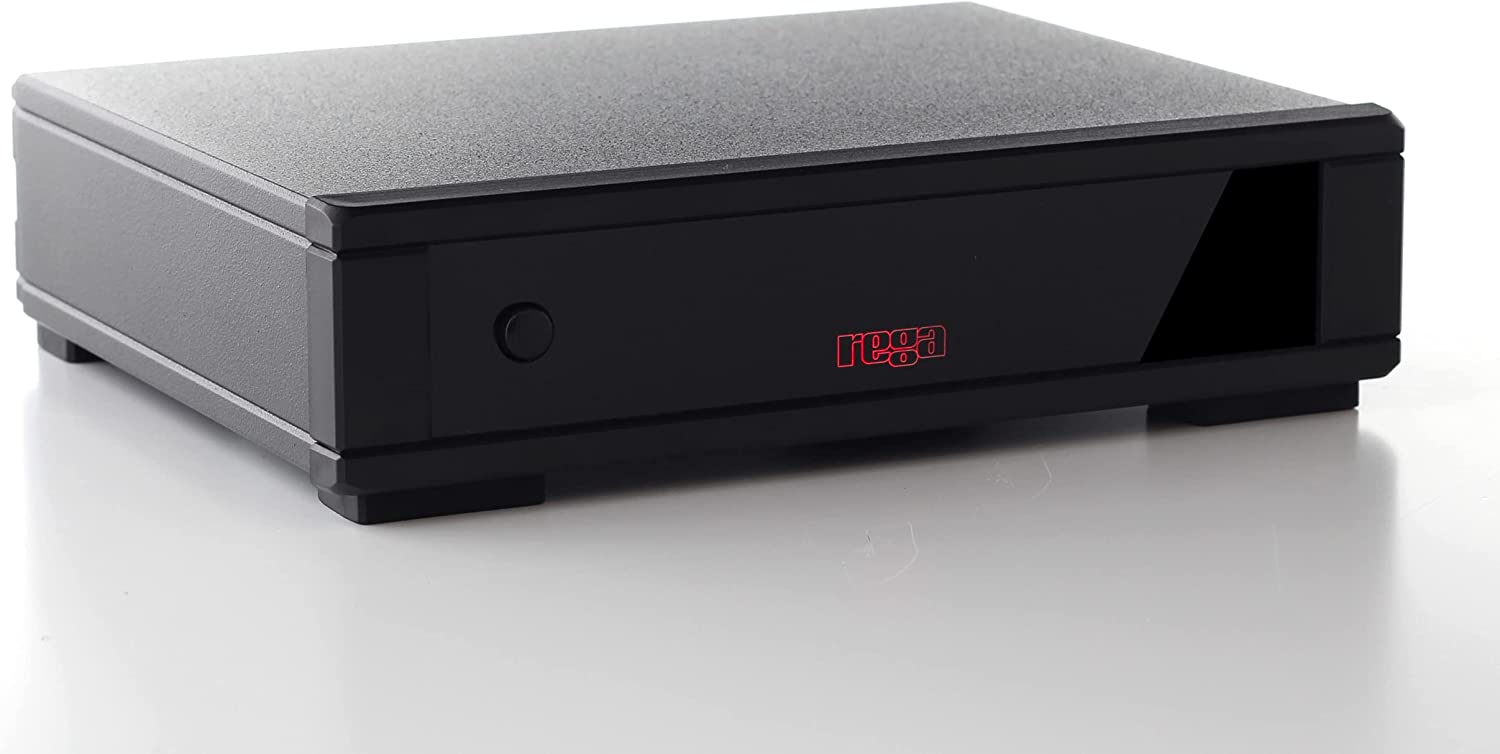 ---
Cambridge Audio Alva Duo
Price: $349/£199
The highly acclaimed Alva Duo from Cambridge Audio offers some very desirable features and impressive sound quality to boot. Arguably, it's also one of the best-looking preamps on our list, but some might argue an element of subjectivity on that front.
You can look forward to a preamp that is seamlessly switchable between MM and MC cartridges with a full, rounded sound and exceptional dynamics. Many argue that the Rega MM has more "punch" but again, it's splitting hairs, and sound quality is often very subjective.
What does stand out, though, is the included headphone amp, which enables you to listen direct—without using your receiver—by plugging headphones into the handy front-facing 6.3mm headphone socket. 
…and it doesn't stop there. There's also a subsonic filter to help eliminate low-frequency rumbles, and the auto power-off function kicks in after 20 minutes of inactivity. All these features help to make the Alva our 'living-room friendly favorite'.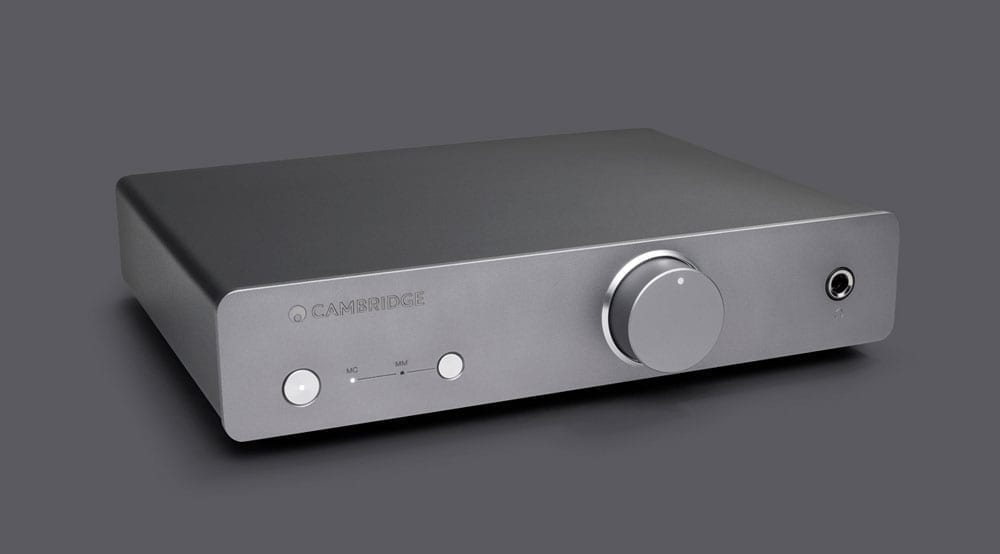 ---
Want to recommend an affordable phono preamp you think we've missed? Drop us a note in the comments below. Happy spinning. 
Further reading: Best Tube Phono Preamps