Welcome to Sound Matters. The website for vinyl in the digital age.
In our digital age, access to music has never been easier or more affordable. Thanks to the internet, access to the world's biggest music libraries is just a click away. Anything from ABBA to Zappa can be streamed to our living room in an instant, but while this is great news for music discovery, it's not necessarily the way to experience music at its best.
That's what we're all about here at Sound Matters — regaining a more authentic music experience in the digital age. We believe in the vinyl format as the best way to own music. Audiences are more invested in music when they own it physically, and this ultimately leads to a more enriched music culture.
We're not trying to turn the clock back – far from it. We simply believe that you, the music enthusiast, deserves a better deal. That's why, through the pages of this website, Sound Matters helps people like you get more from their music – be it getting started with a great new vinyl setup, or simply getting more from your current kit. We bring you the best tips tricks and features to enhance your love of music (especially on vinyl).
Experience music on Vinyl – you deserve it.
"Somebody was trying to tell me that CDs are better than vinyl because they don't have any surface noise. I said, Listen, mate, life has surface noise."
Sound Matters was created by music enthusiast and marketing professional, Marc Henshall. Born from a passion for great quality sound and the importance of music in our society, Marc is on a mission to help music lovers get a more authentic experience from their music in the digital age. Since its birth, Sound Matters has steadily grown from a small blog to a flourishing online magazine that is making real waves among audiophile circles.
Marc lives in Bedfordshire, England (1 hour from London by train) with his wife and young child. He is originally a musician (guitarist and songwriter) and still enjoys recording songs in between listening to great records on vinyl. Marc is also a keen craft and cask beer enthusiast.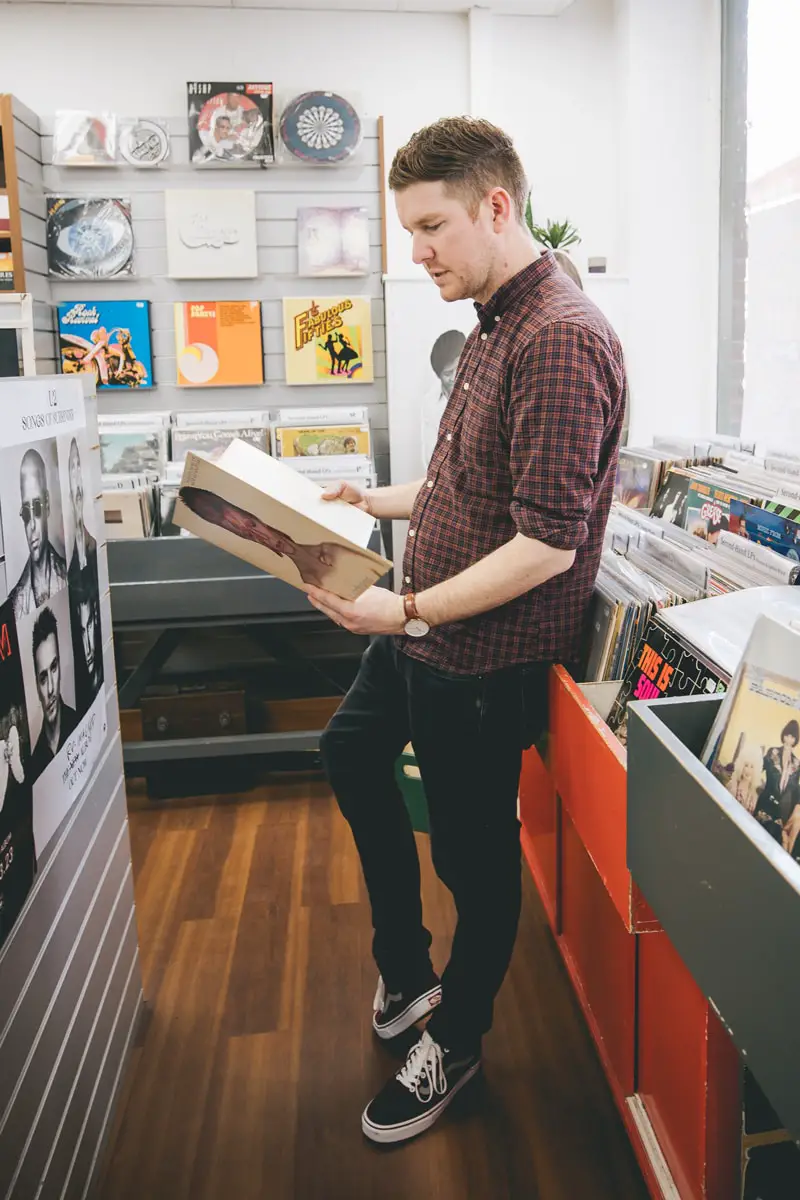 We always love to hear from our audience. Got a burning question you'd like to ask? Or a topic you'd like to see covered? Just want to say hi? Don't be afraid to drop us a message at the linked details below.