Ten of the Best Vinyl Record Subscription Services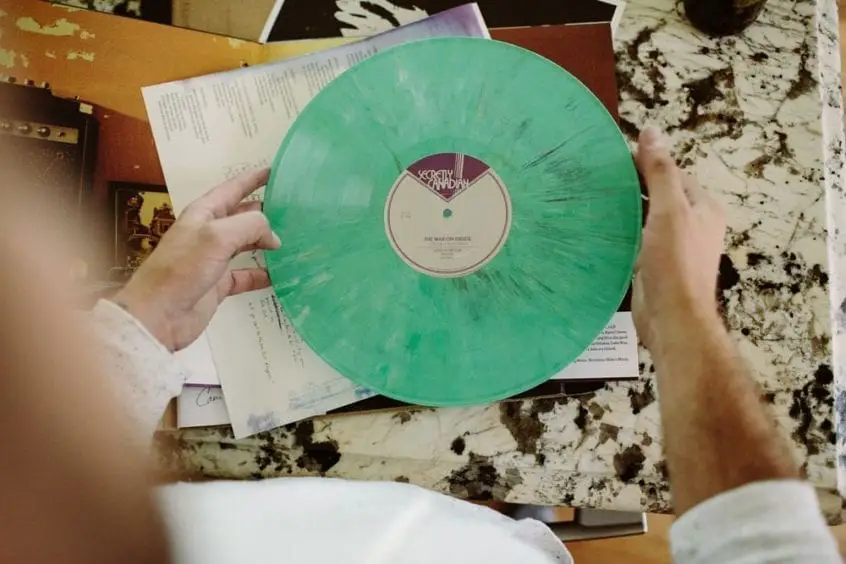 Across the vinyl community, there is a shared appreciation for the experience of collecting and playing records. We all have an affection for the physical product and the extra dimension it brings to the music we love. As an increasing number of music fans discover the joy of vinyl, there is a growing number of vinyl record clubs available that can add to the overall experience and help to grow your collection in the process.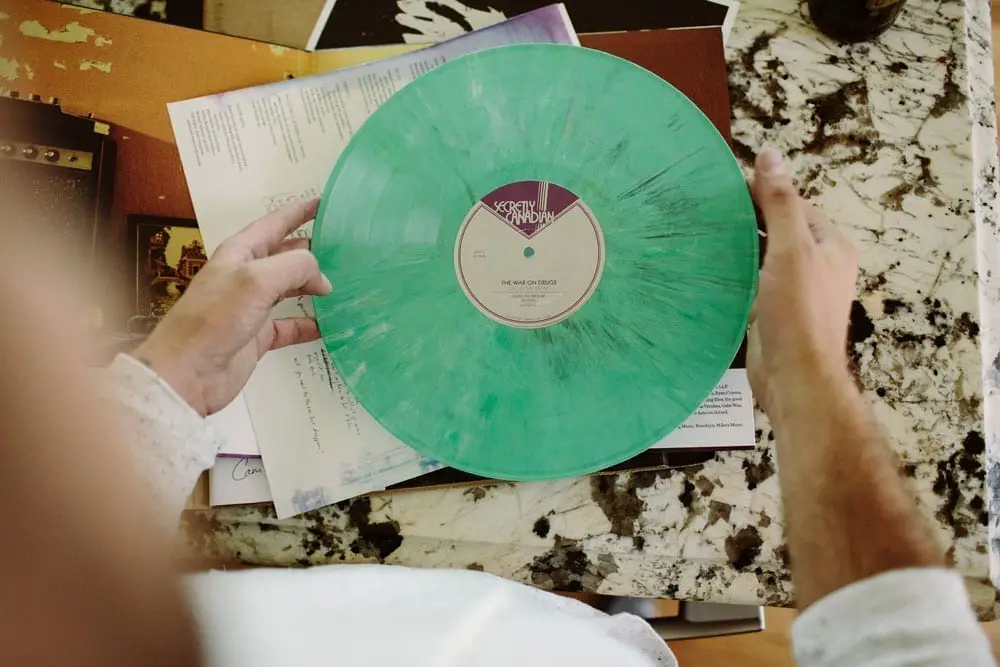 Here's our pick of the best vinyl record clubs – each with their own merits – to help you discover a world of new music on vinyl.
1. Vinyl Me, Please (VMP)
VMP is perhaps the most widely known and established record club out there. With their core "Essentials" package, you will receive a deluxe edition vinyl each month, plus a collectible art print, and a complimentary cocktail recipe. Alternative options include the "classics" package for the best Jazz, Blues, & Soul. Or, the "Rap & Hip Hop" package, which features a broad range of artists and styles from across these genres. Monthly releases are announced before your record ships, so you can easily swap your record option if you're not "feeling it." Membership starts at $33 per month, and they will ship internationally (although the cost does increase a little).
Check out our full review of VMP including a video unboxing
2. Flying Vinyl
Based in the UK (but available internationally), these guys assemble the best new indie, rock and alternative music and press them to 7inch singles. For $30 a month, you'll receive five exclusive 7″ records, an artist info booklet, and occasionally some bonus items (which have previously included unique prints, polaroids, and stickers).

3. The Retro Store
As the name suggests, this option focuses on used records. Subscribers can save themselves hours of crate digging by shelling out just £29.95 a month to receive three hand-picked classics. You can let the team know about your musical taste, or you can leave door open to a world of sonic discovery. Interestingly, The Retro Store also deals in vintage video games and comic books. Every box comes with snacks to enjoy while you listen and shipping is currently free to the UK.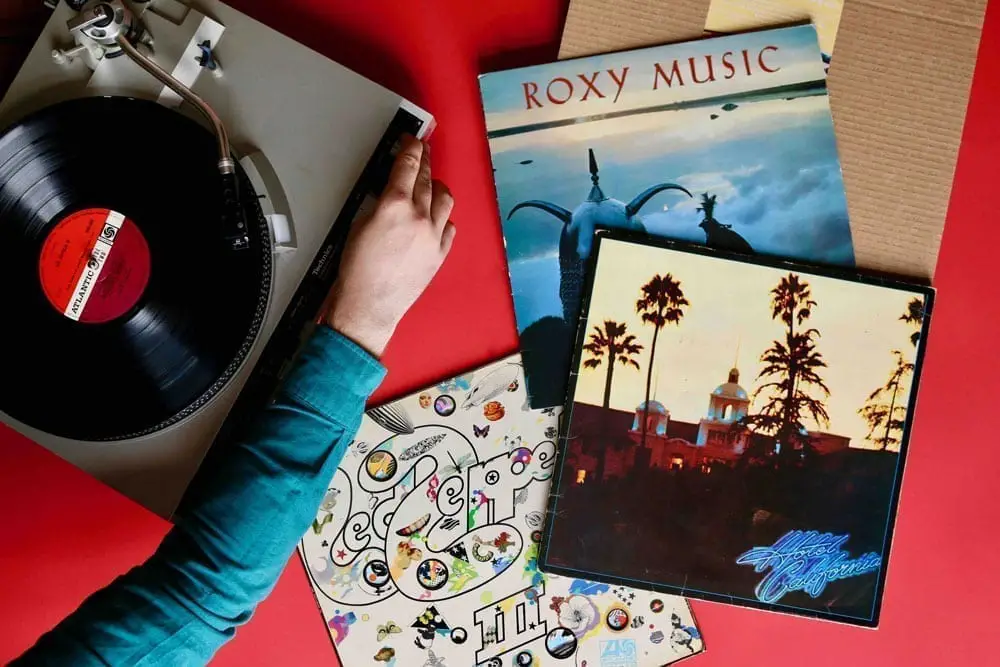 4. Vinyl Moon
If discovering a broad range of new music each month appeals, then Vinyl Moon is the record club for you. Best described as a mixtape-on-vinyl, each release includes up-and-coming musicians pressed to beautiful colored vinyl with unique artwork created by a visual artist. Each package is truly a work of art and a great way to celebrate and play with the vinyl format. At $30 a month (or $27 a month for an annual subscription), subscribers receive a Deluxe Discovery Vinyl, a booklet of lyrics, and art & info on the bands. Shipping is free to the USA, but they will ship internationally for a fee between $7 – $12.

5. Wax and Stamp
Wax and Stamp is inspired by how record stores used to be — before the internet — when much of the music we discovered came through chance or a recommendation from store staff. Subscribing to this UK-based service gets you two records each month for £30. Keep an open mind, though, as they're always a complete surprise. Most of the records are chosen by the Wax & Stamp team with the occasional guest curator. Over a year, you'll discover 24 brand new records across a broad range of genres. Shipping is free to the UK, with a small fee applied to international orders.

We recently sampled the Wax & Stamp offering, check out our full review, here.
6. Stylus Vinyl
The concept behind this one is near and dear to my heart. Stylus combines excellent music with complimentary bottles of wine. I've long held the view that listening to music on vinyl helps to rekindle much of the experience that we've lost with music in the digital age. In a similar vein, we've seen a huge resurgence in craft beer and consumer interest toward artisan products across the board over the last 10 – 15 years. The shared similarity here is undoubtedly experience, and that's precisely what the folks at Stylus Vinyl are passionate about delivering for their subscribers. For £45 a month, you will receive a 12″ vinyl, a bottle of wine from their curated selection, and exclusive access to their online magazine and regular playlists. The wine is chosen by industry experts to match each month's music. Shipping is available across most of Europe.
7. Vinyl Wings
New kids on the block, Vinyl Wings are just about the best UK-based record subscription service for anyone passionate about Blues and Jazz. I was lucky enough to sample a Vinyl Wings subscription this year and I thoroughly enjoyed the chance to further explore the rich world of jazz.
The records were well-curated and came with insightful descriptions designed to pique your interest and allow you to delve right in. Being new to the market, Vinyl Wings do not currently ship outside of the UK, but according to the company founders, US expansion could be on the table as the start-up grows in popularity.
Check out our full review of Vinyl Wings to learn about their particular model for musical discovery.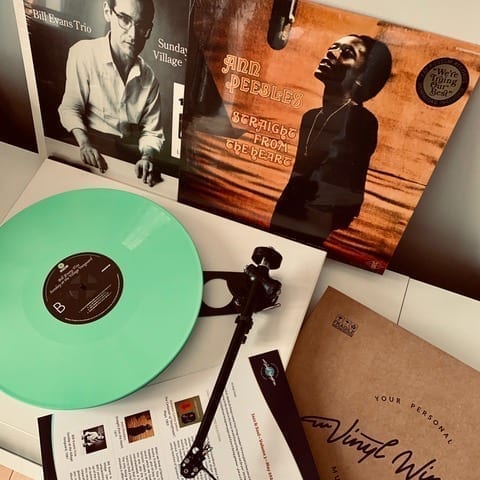 8. Turntable Kitchen
Love music and food? This one's for you. Turntable Kitchin offers a curated food and music discovery experience, delivered directly to your door. Subscribers can expect a monthly exclusive 7in single, a digital mixtape, and the best seasonal recipes with 1-2 premium ingredients included. So if exploring great new music and unique monthly recipes is the experience you're looking for, this could be the vinyl record club for you. A subscription will set you back $25 plus shipping to your country or region.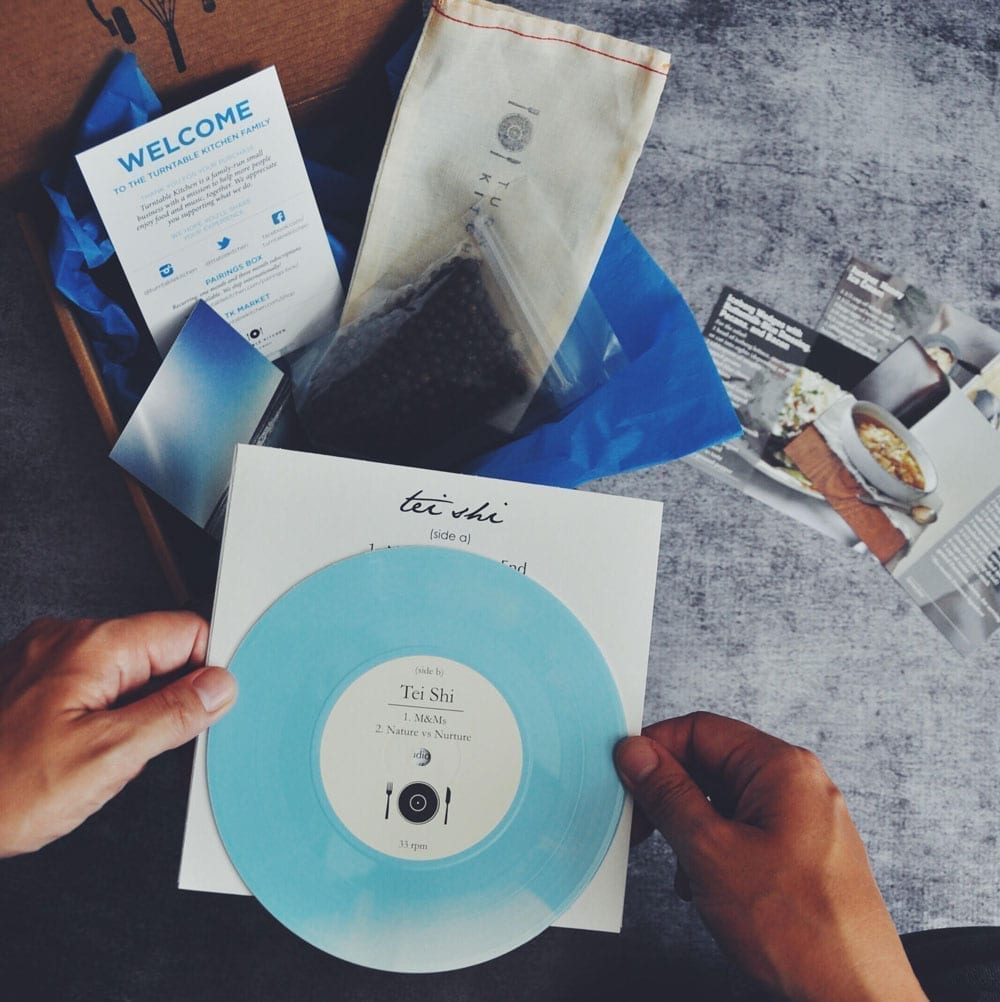 9. Vnyl
Vinyl without the "i" is a vinyl record club for the social media generation. Connect your Spotify, Soundcloud, Discogs account and more to help the Vnyl team hand-pick new albums based on your music profile. Hooking up Discogs is a great way to ensure you don't get shipped anything you already own.
The team also include monthly picks, which you can select using "vibe hashtags" (yes, hashtags). Selecting a #vibe gets you that particular pick on vinyl.
A subscription to Vnyl will set you back $39/month to bag three hand-curated records. Shipping is free to the USA.

Check it out
10. Third Man Vaults
Jack White (The man behind Third Man Records) divides opinion among record collectors, but one thing you cannot question is his unwavering dedication the vinyl format. His no-nonsense music sensibility is a huge draw for many, and a subscription to the quarterly Premium Vaults Club could be just the ticket if you're a fan of both White's broad range of projects, and the artists he endorses. A Platinum Vault member will receive a package of limited edition, exclusive vinyl four times a year. Other contents of the package vary from pins and posters to patches and photo books. Another huge bonus is the 75% discount on a TIDAL HIFI subscription. Sign up today at $65 a quarter.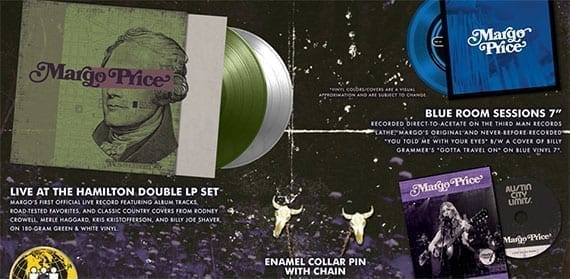 Bonus: Gone, but not forgotten…
Feedbands
Feedbands vinyl service was a listener-voted curation of the best independent music, pressed to vinyl and delivered to your door each month.
Sadly, after releasing 76 artists on vinyl over six years, feedbands declared it financially unsustainable to continue releasing an artist on vinyl every month and discontinued the service back in July 2019.
It's a shame, as the concept was great. Members would vote on the music, and the top voted albums were pressed to vinyl for the first time. Each release was an exclusive first pressing and a genuine one-off limited run. All-in-all, it was a great way of supporting the next generation of musical talent.