Vinyl is back! The momentum behind consumer enthusiasm for the vinyl experience shows no sign of slowing, and while streaming offers day-to-day convenience on a mass-market level, vinyl continues to appeal among the most decerning of music fans. 
Hi-Fi equipment across the board has a reputation for costing a lot of money, but in truth, there are plenty of options on the market to suit all budgets and applications.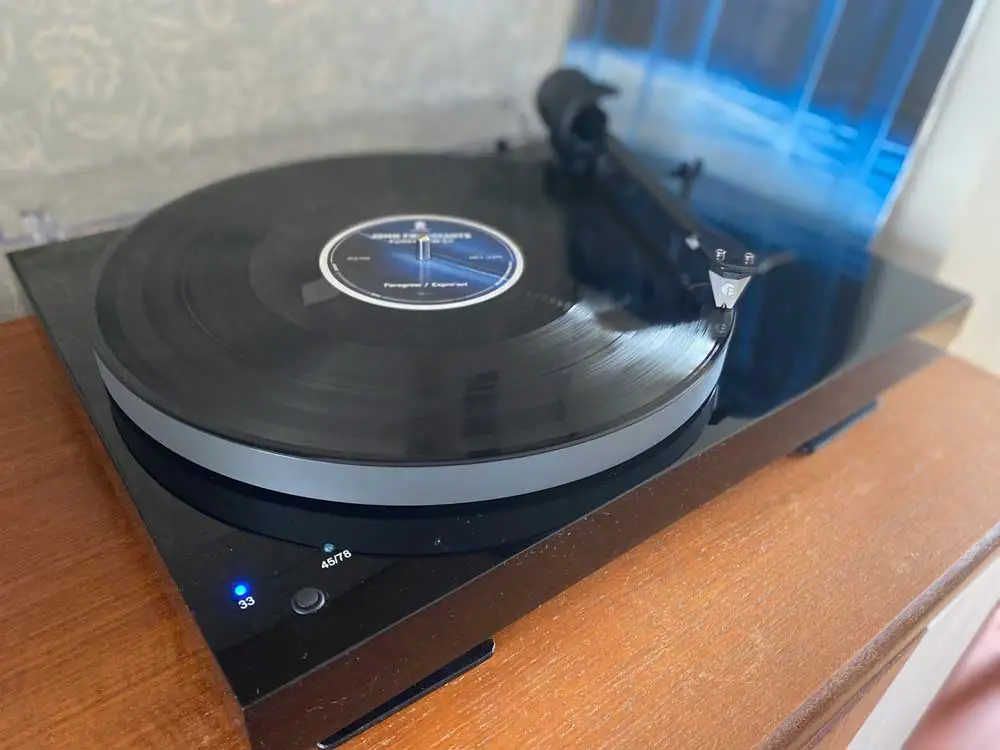 So while it is possible to spend the equivalent of a downpayment on a house, we believe most of our readers will more likely have $200 – $2000 (or £150 – £1500) as a realistic budget. To help you choose the best turntable for your needs, we've listed our top ten budget to mid-range models.
Note: Prices are listed in US dollars and British Pounds to accommodate the majority of our readers and are correct at the time of writing. 
Pro-Ject Primary E
Price: $350 / £179
Motor: Belt drive | Platter: MDF | Phono preamp: No | USB: No | Speeds: 33 ⅓, 45 rpm | Cartridge: Ortofon OM 5E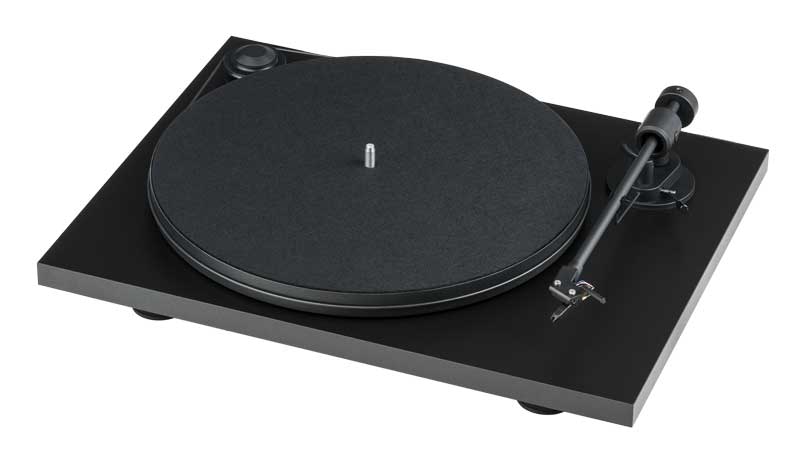 Pro-Ject has a solid reputation for building reliable, minimalist turntables that deliver superb audio without breaking the bank. The Primary range offers newcomers on a budget the chance to get into vinyl without splashing the cash. It is possible to get started for less than the Primary E by going down the record player route, however, as a general rule, we always recommend readers start their hobby with a proper deck that has a real counterweight and solid mechanics. 
You won't find any bells and whistles on the Primary E, and the aesthetic is about as plain as it gets. At this price, though, you can't fault the core components. There is no built-in phono stage, but the aluminum tonearm is pre-mounted with an Ortofon OM 5E cartridge (a great-sounding cartridge at this price). What's more, the anti-skate and counterweight are pre-set right out of the box, so all you have to do is attach the drive belt, plug into a phono stage, and away you go! 
Full Sound Matters review of the Primary E, here.
---
Audio-Technica AT-LP120XUSB
Price: $249 / £232.95
Motor: Direct drive | Platter: Die-cast aluminum | Phono preamp: Yes | USB: Yes | Speeds: 33 ⅓, 45, 78 rpm | Cartridge: AT95E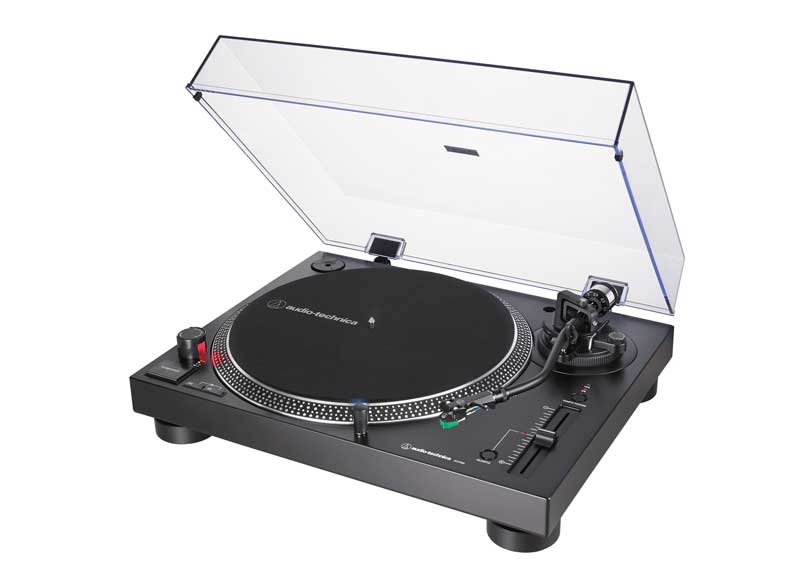 If a feature-rich experience is high on your priority list, the LP120 offers a great experience at a bargain price. 

For starters, there is a built-in phono stage (so there's no additional cost here). Impressively, the LP120 can play 33, 45, and 78 RPM records, so you're good to go no matter what your format of choice might be. The replaceable headshell also makes it easy to switch between multiple cartridges for different tonal performance and other specialist applications, such as playing mono or 78 RPM records.
The features don't stop there, as the archivists among us will enjoy using the built-in USB connectivity for creating digital copies of your records, while the most discerning of listeners will appreciate the ability to adjust the VTA (vertical tracking angle).
All in all, you get a lot for your money. If you've always wanted to own a classic Technics SL-1200, but can't quite make the pennies stretch, then this could be the deck for you. 
---
Fluance RT81
Price: $249 / £249
Motor: Belt drive | Platter: Aluminum | Phono preamp: Yes | USB: No | Speeds: 33 ⅓, 45 rpm | Cartridge: ATN95E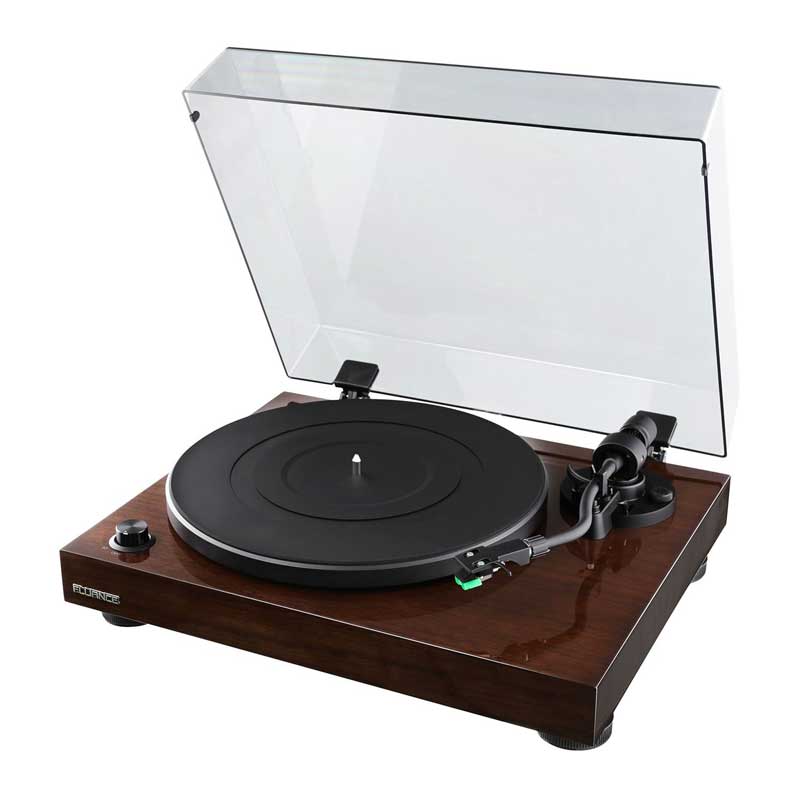 If you can live without some of the additional bells and whistles of an LP120, but still want the ability to swap cartridges easily, the RT81 offers impressive performance at a budget price-point. The Fluance RT81 takes some of the minimalist principles of a Pro-Ject or REGA deck and adds an s-shaped tonearm with replaceable headshell for easy cartridge swapping. 

The build quality and finish are impressive for the price, and the walnut and piano black finish options add a touch of class. Key features include: a built-in phono stage that you can switch off, an auto-stop function that helps prevent stylus wear (again you can switch this off), and a solid wood plinth. At a very reasonable price, the RT81 bridges the gap between minimalist designs—where the emphasis is on core components—and feature-rich decks, so strikes a balance between great sound and user experience. For this reason, the Fluance has a strong following. 
---
U-Turn Audio – Orbit 
Price: $179 – $459
Motor: Belt drive | Platter: Various | Phono preamp: Optional | USB: No | Speeds: 33 ⅓, 45 rpm | Cartridge: Various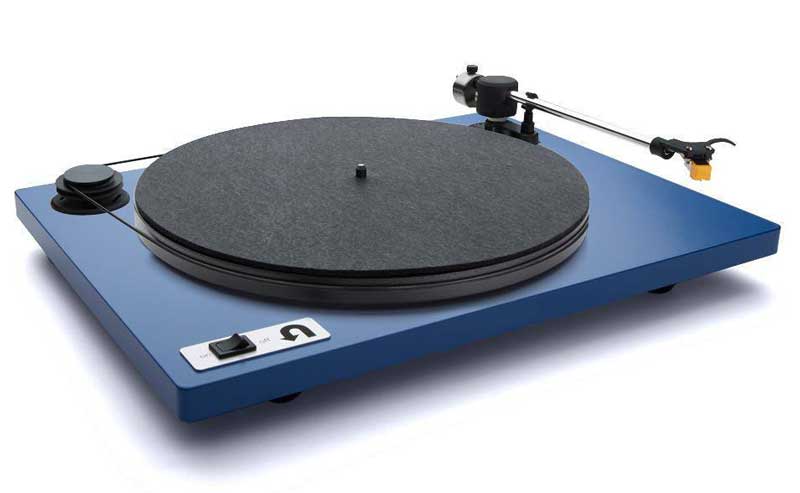 Easily one of the best budget turntable options out there.
U-Turn are a US-based turntable manufacturer that makes minimalist, high-performing decks designed to make a great vinyl experience more accessible. If you're on a tight budget, but still want a deck that packs some engineering prowess, then you may get on better with a U-Turn than, say, an Audio Technica LP120.
One of the things I like about U-Turn's offering is the staggered approach to their range. If you're on a budget, you can get started with their basic model for as little as $179. Once you've saved a few extra pennies, you can easily add a few upgrades, like the cue lever for an extra $40, or the acrylic platter for an additional $90. If you're feeling flush, you could choose the Orbit Special, which comes with a beautiful hardwood plinth and an Ortofon 2M Red cartridge at just $459. Achieving all these features while retaining its manufacturing base in the US is a testament to U-Turn as a company. 
---
ProJect Debut Carbon
Price: $399 / £299
Motor: Belt drive | Platter: Aluminum | Phono preamp: No | USB: No | Speeds: 33 ⅓, 45 rpm | Cartridge: Ortofon 2M Red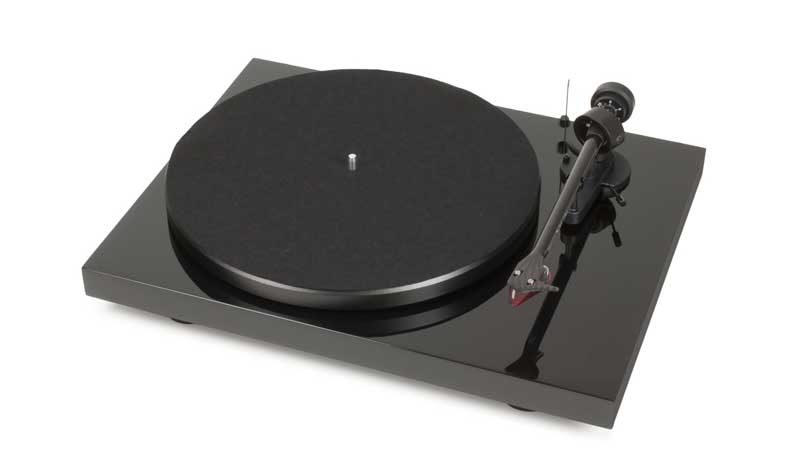 While not the cheapest offering on our list, the Debut Carbon offers what is perhaps the best bang for your buck. The carbon-fiber tonearm is a seriously impressive feature for a turntable at this price, and the inclusion of a pre-fitted Ortofon 2M Red cartridge means you're ready to start spinning records at hi-fidelity in as long as it takes to brew a strong cup of coffee. 
Newcomers might find the manual speed change a little offputting, but if it's a detailed and dynamic sound you're after, you'll be pleased you made the jump from some of the more convenient automatic turntables on the market. The Debut Carbon offers superb engineering and build quality at an obtainable price, and for many, it still represents the best point of entry for newbies who want to get off on the right foot. 
Check out our full review of the Debut Carbon, here.
---
REGA Planar 2
Price: $675 / £399
Motor: Belt drive | Platter: Glass | Phono preamp: No | USB: No | Speeds: 33 ⅓, 45 rpm | Cartridge: REGA Carbon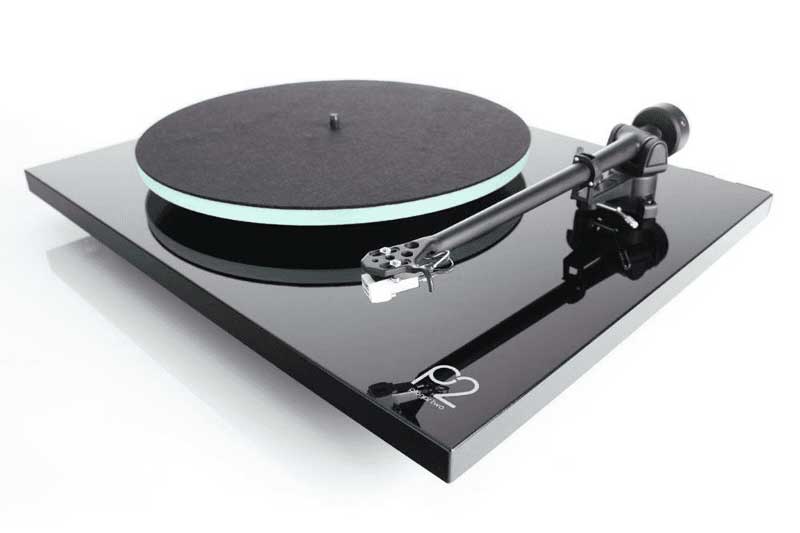 If beautiful minimalist designs and world-class British engineering are on the top of your wish-list, then the REGA's range of stunning turntables should be at the top of your list. The design and build quality of all REGA turntables are second-to-none, and the Planar 2 (P2) is certainly no exception.
One aspect of the REGA P2 that stands out from the crowd is its signature glass platter, which is heavier around the edges for greater speed stability. All-in-all, music really comes to life on a deck like the P2 for a lively, musical listening experience that will last you for many decades.
---
Pro-Ject X1B
Price: $899 / £699
Motor: Belt drive | Platter: Acrylic | Phono preamp: No | USB: No | Speeds: 33 ⅓, 45, 78 RPM | Cartridge: Pick-It S2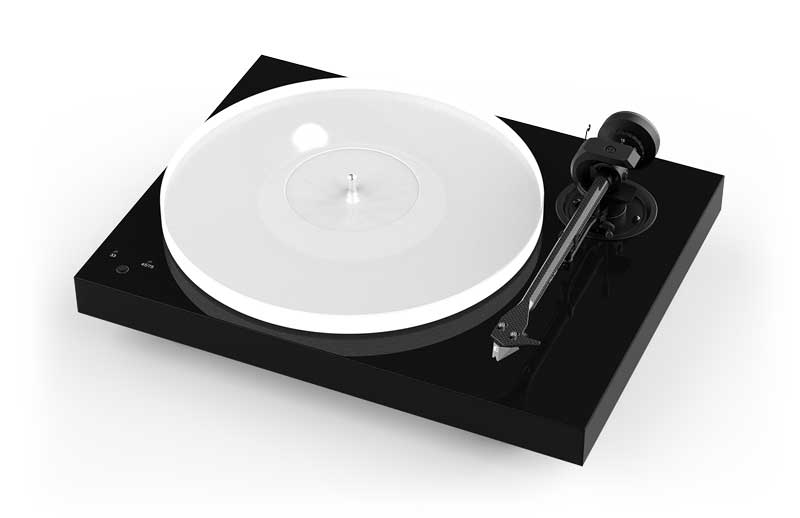 The X1 is the latest incarnation of Pro-Ject's first turntable, the Pro-Ject 1 (or P1). The company has spent the last three decades honing their craft, upgrading manufacturing capabilities, and taking full advantage of material improvements.
The X1 represents the very best of what Pro-Ject does in making great turntables at an affordable price. It's at this point in their range that you start to get a deck with very little compromise. The tonearm is a carbon and aluminum sandwich construction; the plinth is a heavy, oversized MDF structure; and the platter is a weighty resonance-damping acrylic design. All this, and the built-in speed control board means you can switch from 33 and 45 RPM at the touch of a button. (You can also run 78 RPM records with a simple belt change).
If that wasn't enough, VTA and azimuth are both fully adjustable – perfect for those who demand precision in their setup.
I was so impressed with the Pro-Ject X1 that I purchased one for my own living room HiFi setup. You can check out the full Sound Matters review, here.
---
Technics SL-1500C
Price: $1199 / £899
Motor: Direct drive | Platter: Aluminum diecast | Phono preamp: Yes | USB: No | Speeds: 33 ⅓, 45, and 78 rpm | Cartridge: Ortofon 2M Red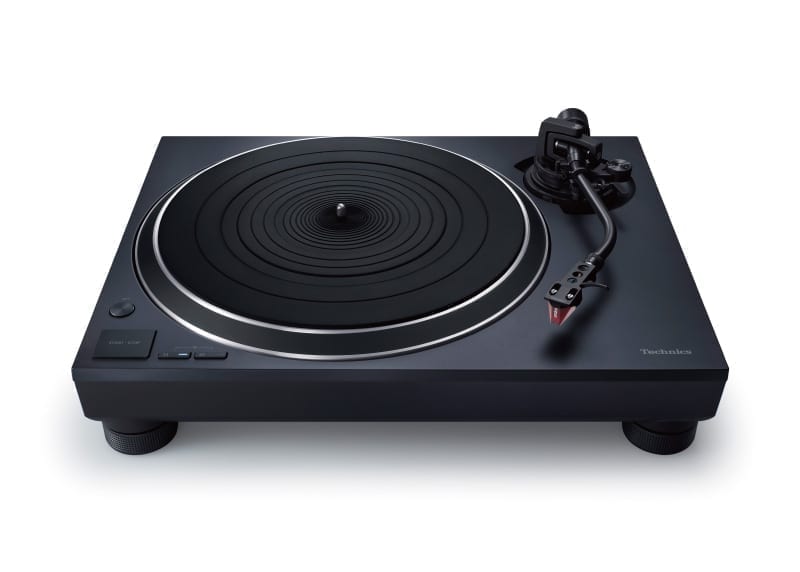 The Technics SL-1500C is essentially an audiophile version of the celebrated SL1200 DJ-style deck. So while it has the same tank-like build of the classic SL1200, the design is adapted and simplified for use as a home Hi-Fi deck. Gone are some of the staple DJ features, such as pitch control and the LED strobe, and instead this deck comes factory fitted with an Ortofon 2M Red cartridge, and also features a very good sounding built-in phono stage. 
The SL-1500C is praised for its sonic performance at just over $1000, while the s-shaped tonearm and swappable headshell setup makes changing cartridges a quick and simple process. Want to quickly swap from your mainstay stereo cartridge to a specialist mono cart for true mono output? No problem. The sound quality and playback performance are seriously impressive, and the user experience will undoubtedly appeal to those who liked the original SL1200.  
Full Sound Matters Technics SL100C review, here.
---
Clearaudio Concept Turntable
Price: $1800 / £1390
Motor: Belt drive | Platter: Polyoxymethylene | Phono preamp: No | USB: No | Speeds: 33 ⅓, 45, 78 rpm | Cartridge: Clearaudio Concept MC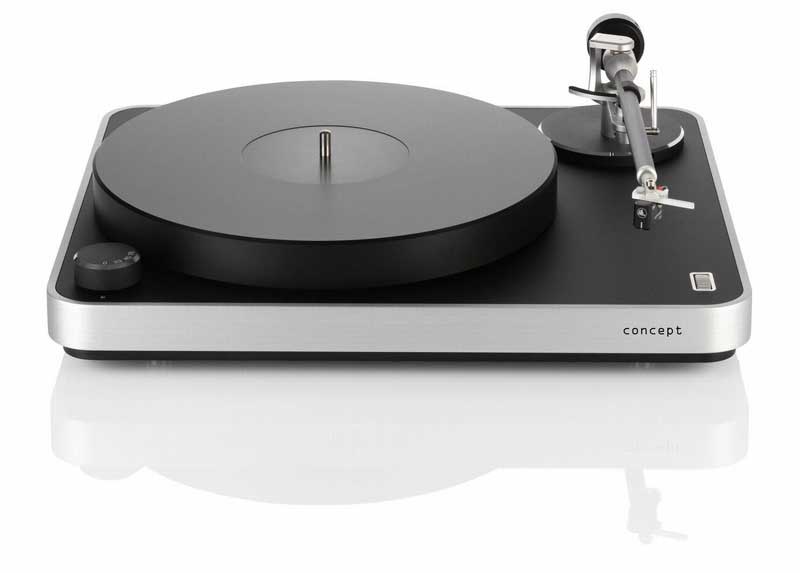 The Clearaudio Concept continues to sweep up awards year-after-year for delivering amazing sound quality in its class, while also providing an appealing plug-and-play customer experience. Clearaudio set everything for you, right from the factory (and yes, that even includes the counterweight and anti-skate [bias] setting). 
One of the staples of Clearaudio's design is their tonearm, which features a magnetic bearing. This is said to be "friction-free for extremely low distortion and superb performance". Made in Germany, the build quality is outstanding. The awards keep rolling in, so they must be getting something right!
---
REGA Planar 6
Price: $1,995.00 / £1049
Motor: Belt drive | Platter: Glass | Phono preamp: No | USB: No | Speeds: 33 ⅓, 45 | Cartridge: Ania MC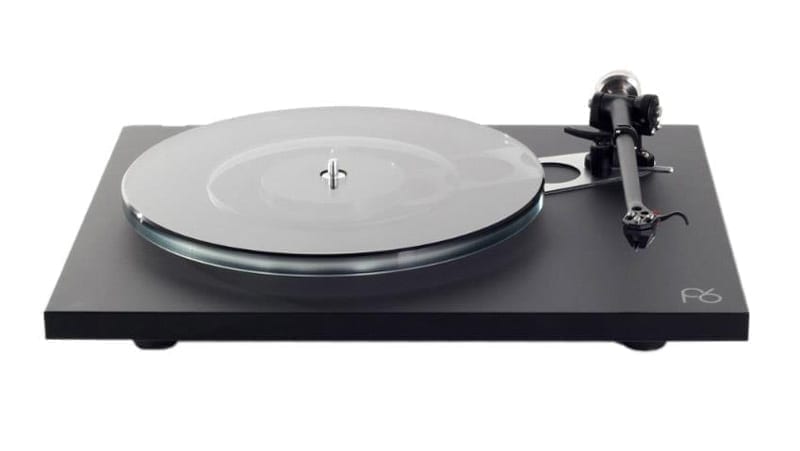 As you climb through the REGA range to the Planar 6, the performance just gets better and better. The P6 offers a stunning sonic performance thanks to the upgraded cartridge and tonearm when compared to its more affordable cousins. The separate power supply is another sign you've stepped up a level in your vinyl game. Like all REGA turntables, the build quality and attention to detail are second-to-none. Those who like to adjust for detail, however, might be disappointed by the lack of a VTA adjustment. Instead, VTA is adjustable using REGA-supplied spacers. 
---