Pro-Ject has a long-held reputation for nailing the basics to produce entry level-decks with real audiophile credentials. But does the Primary E live up to its forebears? 
Pros: Basic playback performance is spot on | Easy plug-and-play setup | Energetic and lively sound.
Cons: Not much to look at, but a small price to pay for nailing the sonic performance at such a low cost.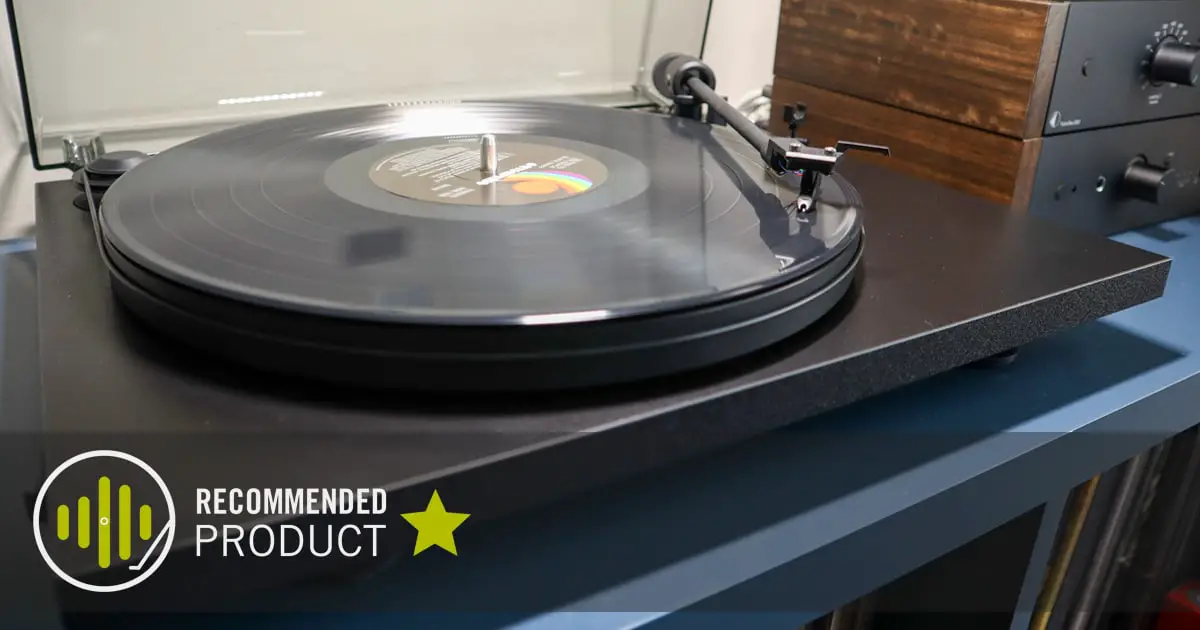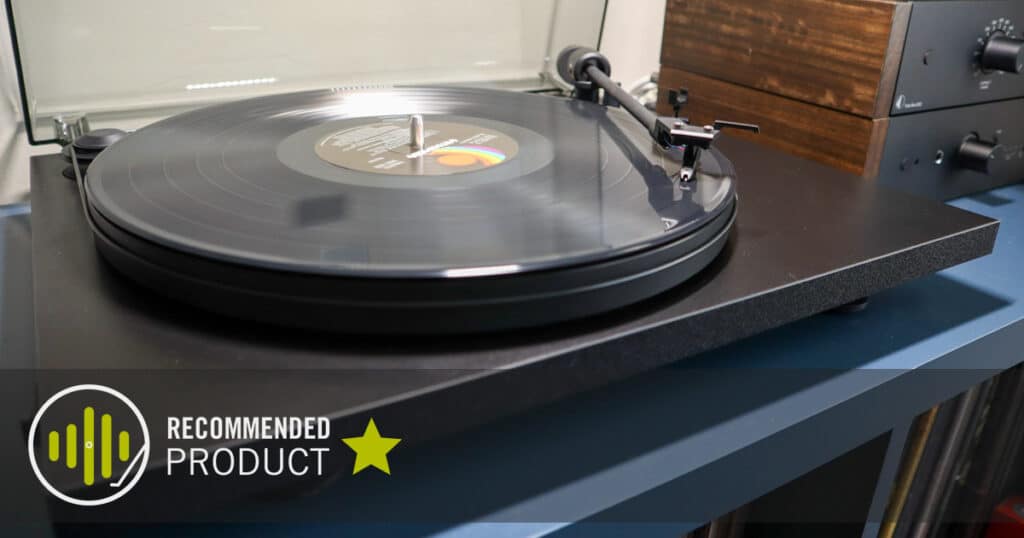 At first glance, the Pro-Ject Primary E looks very familiar, reminding me greatly of the old Essential II model (a turntable I owned years ago and have since donated to my brother to kickstart his journey into record collecting).
Unlike the old Essential II, however, the Primary E is much more plug-and-play. Pro-Ject has developed a tonearm design whereby the anti-skate and tracking force are pre-set.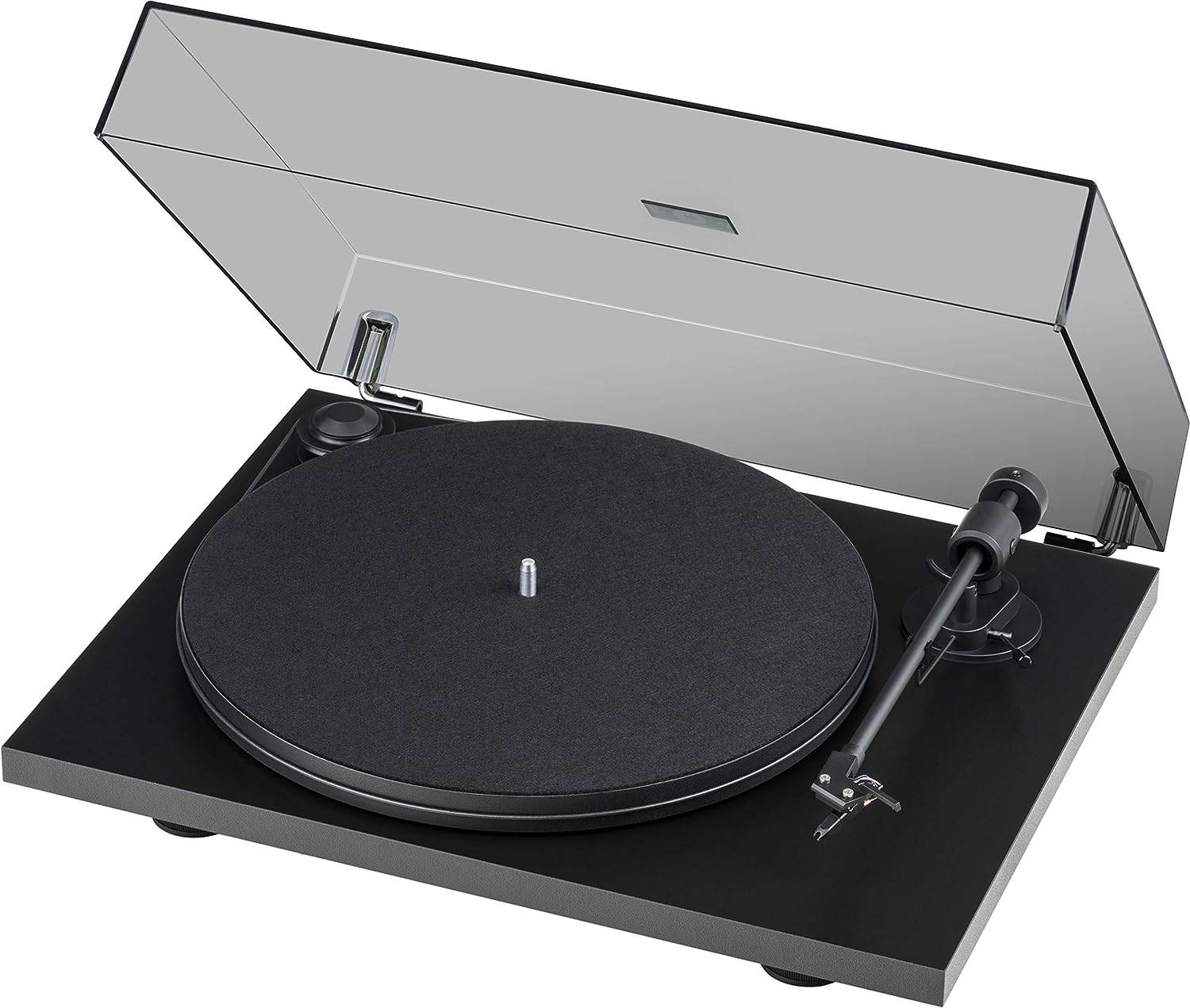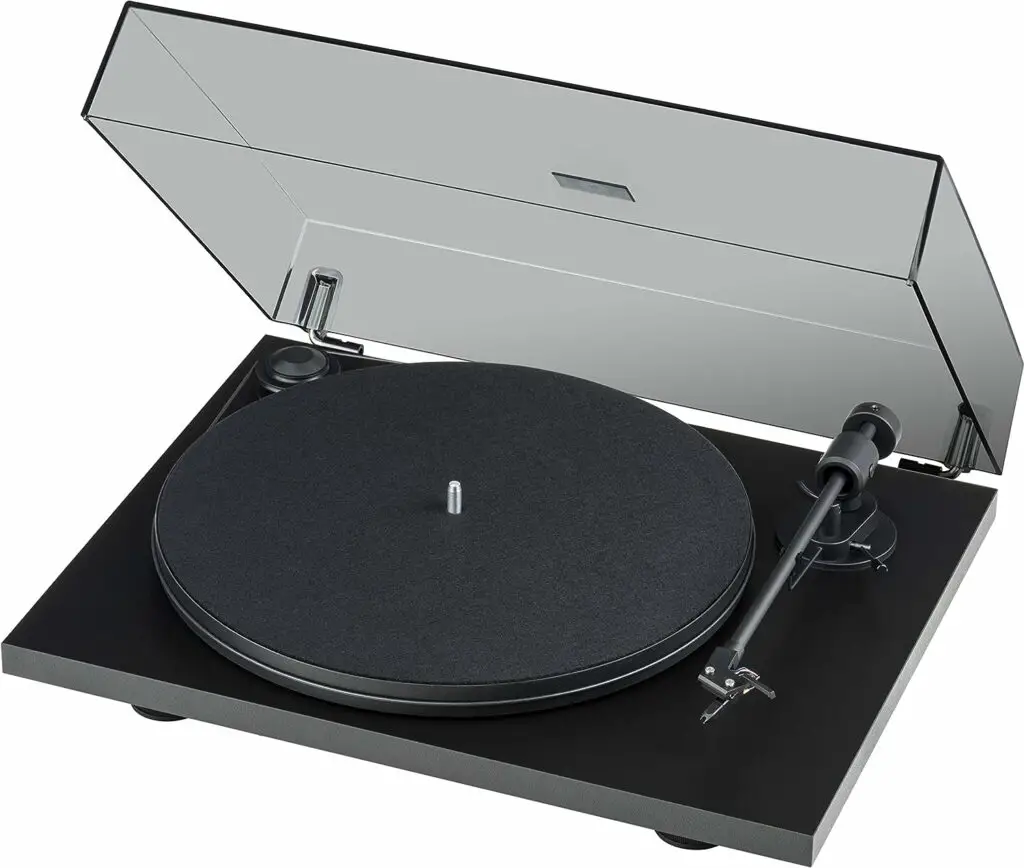 There's no need to balance the tonearm and set tracking force; simply attach the platter and drive belt, then wire up the power cable and phono leads and spin records. 
You also don't need to hook up the trademark Pro-Ject fishing-wire-style counterweight, which has been a marker of Pro-Turntables since the release of their first deck in 1991.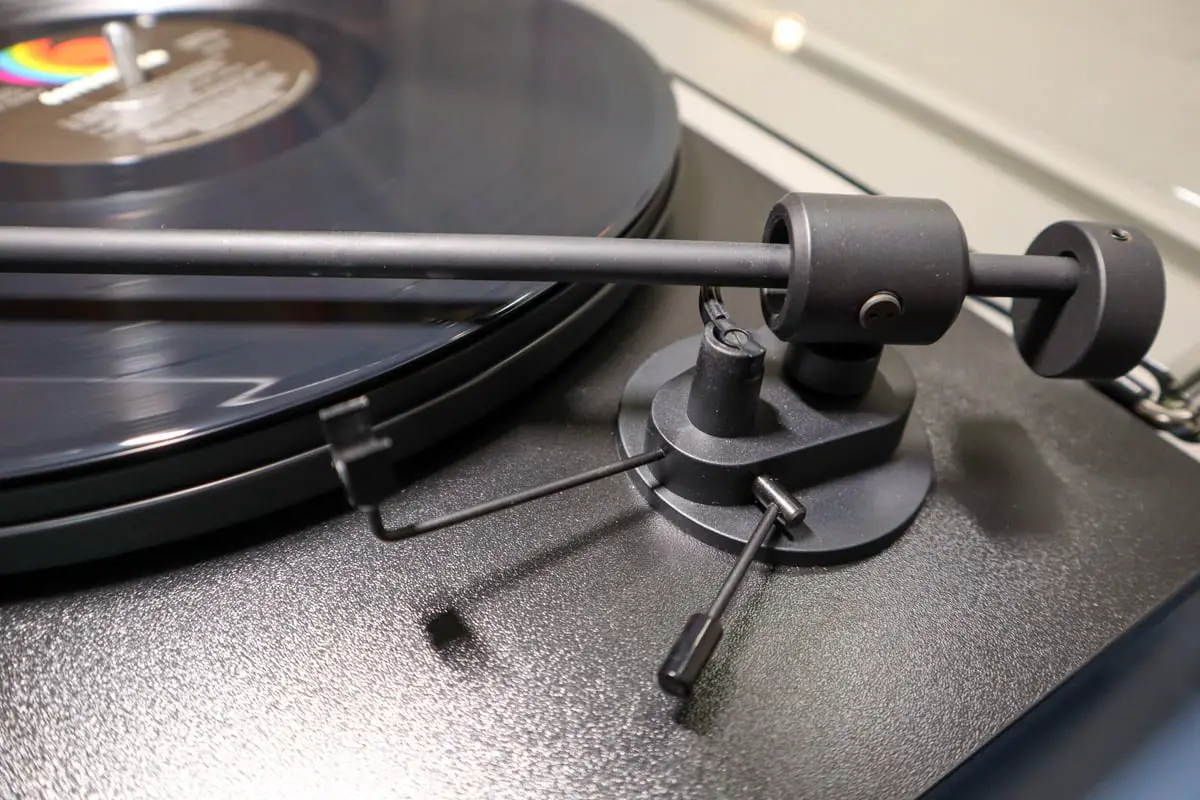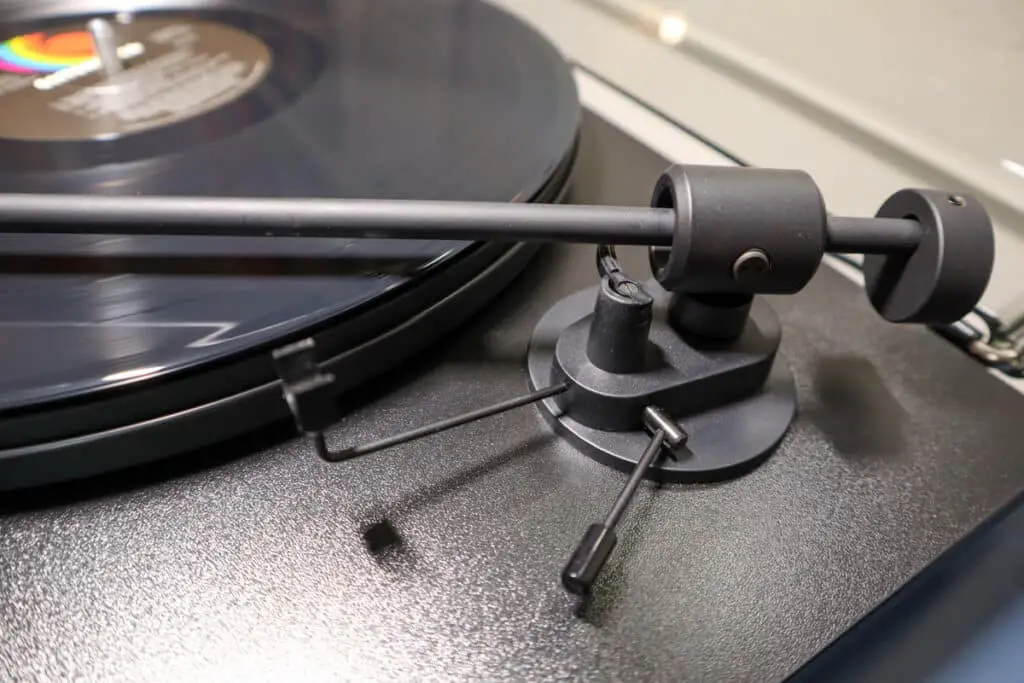 There are pros and cons to this tonearm design. On the plus side, it makes getting started very simple indeed, as the tonearm is designed and set to work perfectly with the pre-installed Ortofon OM cartridge.

On the negative side, it limits the upgrade path for anyone wanting to swap the cartridge for another model.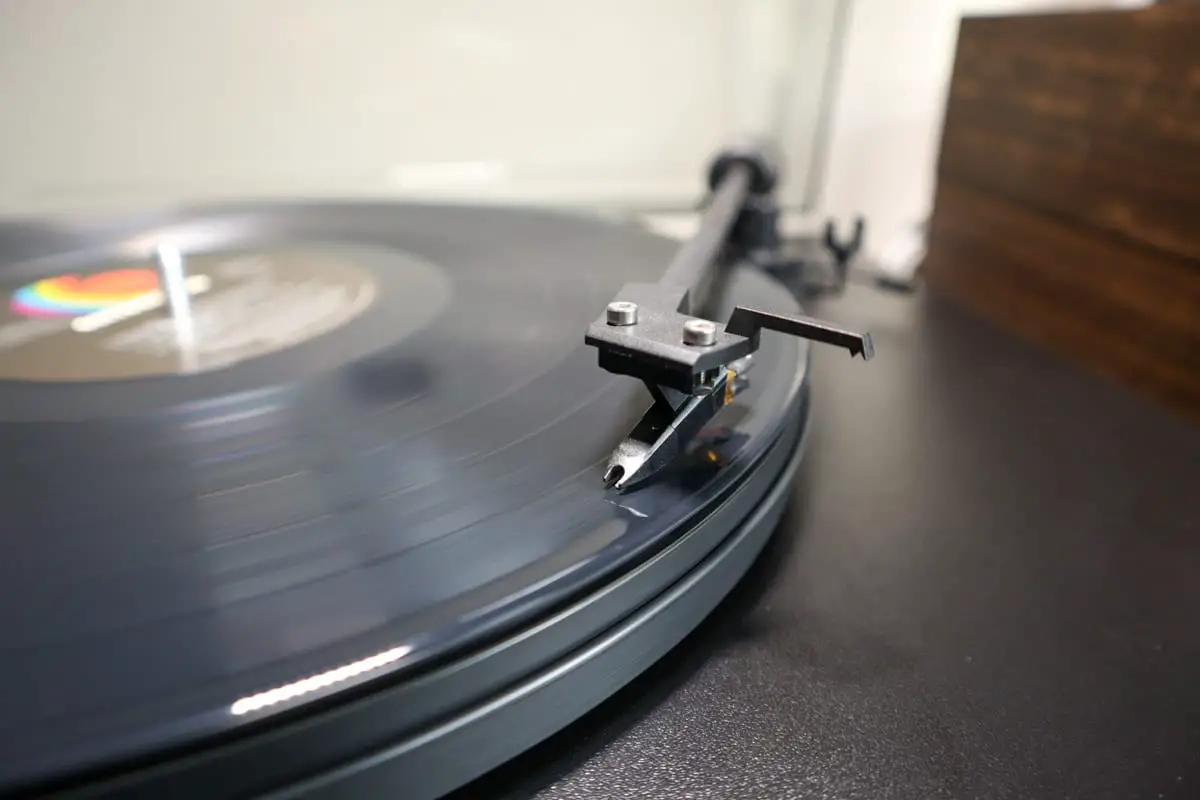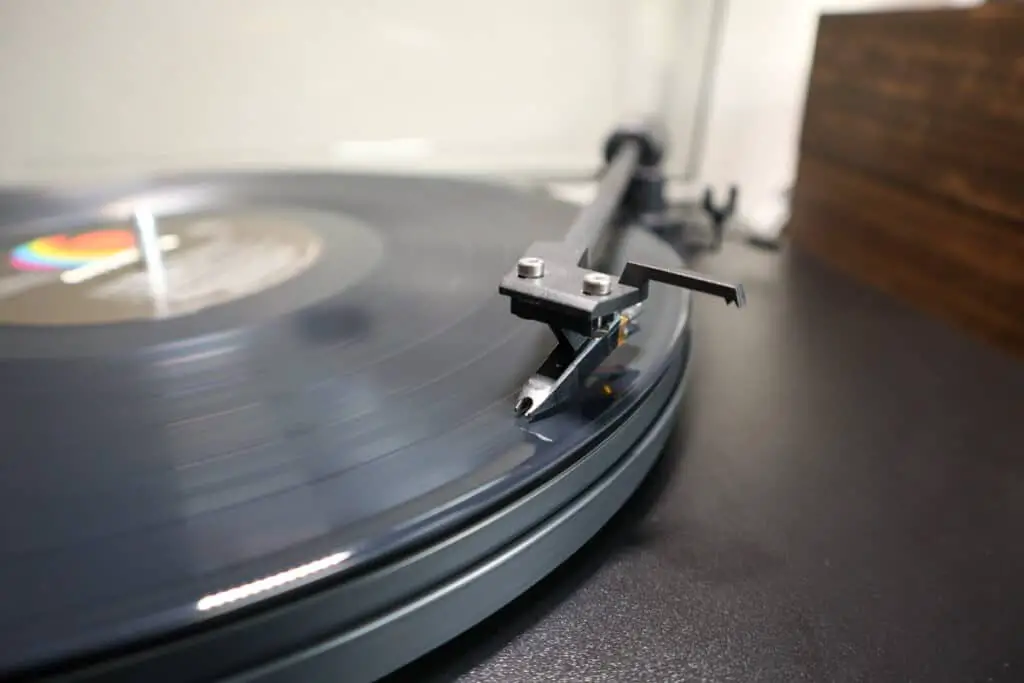 Realistically, though, most people seeking a turntable at this price are unlikely to make any changes to the turntable besides replacing the stylus if it wears out. 
More likely than not, if you're looking for a highly affordable turntable, such as the Primary E, you're either brand new to the vinyl hobby, or just dipping your toe back in having dug out your old records. In both cases, uncomplicated design and setup will be a welcome feature.
The Primary E is a no-frills design and is unlikely to win any beauty contests, but it gets the important aspects of turntable performance right, while keeping the cost down.

It's a fully manual turntable, including the speed control, which you can adjust simply by moving the drive belt from the smaller pulley (33 1/3rpm) to the larger pulley beneath it (45rpm). Basic and a little fiddley, perhaps, but it works and keeps the barrier to entry low.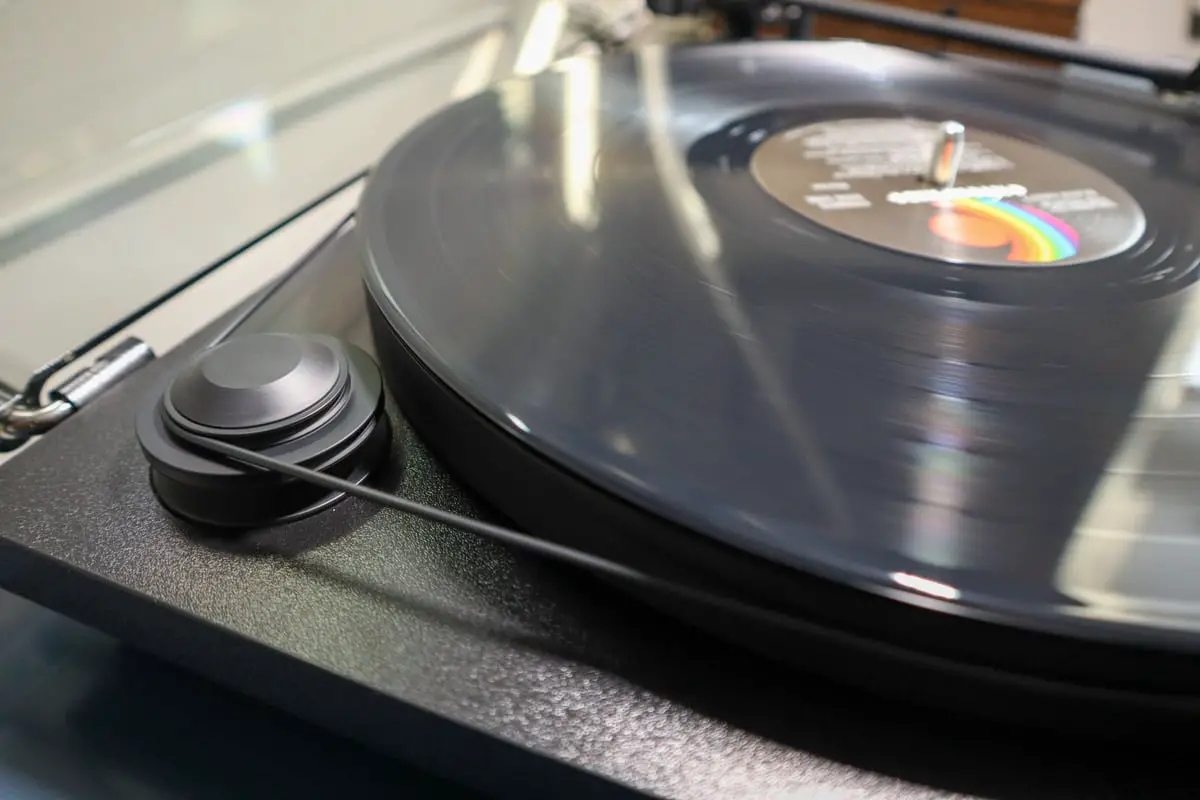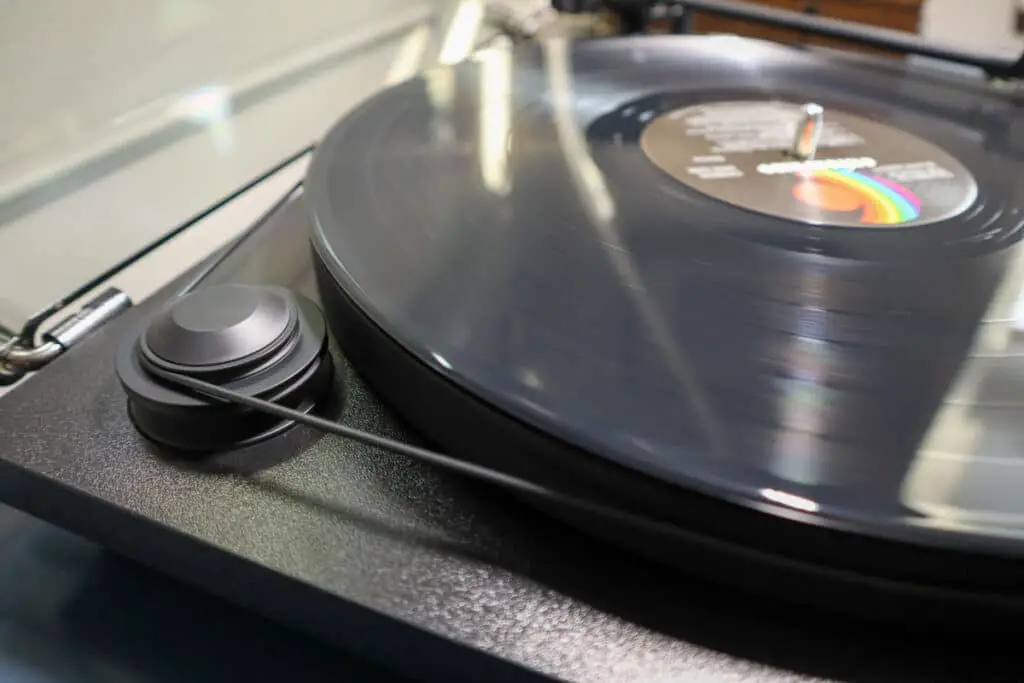 Other features you won't find on the Primary E are a USB output for archiving records, Bluetooth connectivity, or automatic tonearm operation. This really is as simple as it gets. It spins records—that's it!
One feature you can have if required is a built-in phono preamp. All turntables require a phono stage between your turntable and the amp/speakers. The Primary E Phono model has this feature built-in and is user switchable on the side of the RCA outputs.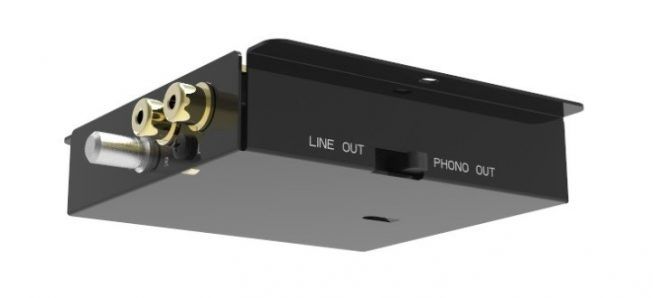 The composite fibre plinth and platter are very light, lacking the reassuring weight of more expensive turntables, but it's certainly preferable to the cheap plastic designs currently being pumped out of factories in the far east. 
The Primary E might be rather utilitarian in its look and feel, but this ensures Pro-Ject can build a higher-quality deck focusing on high-quality materials where it matters most from a sound quality perspective.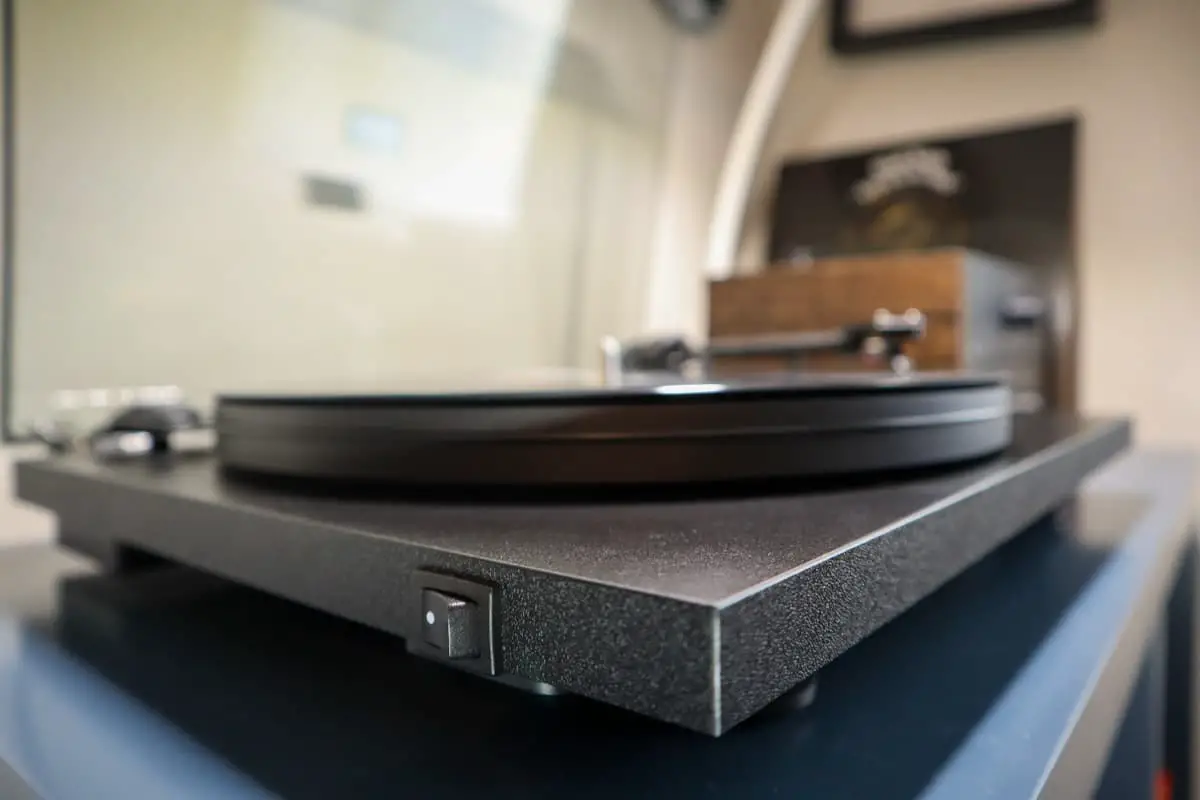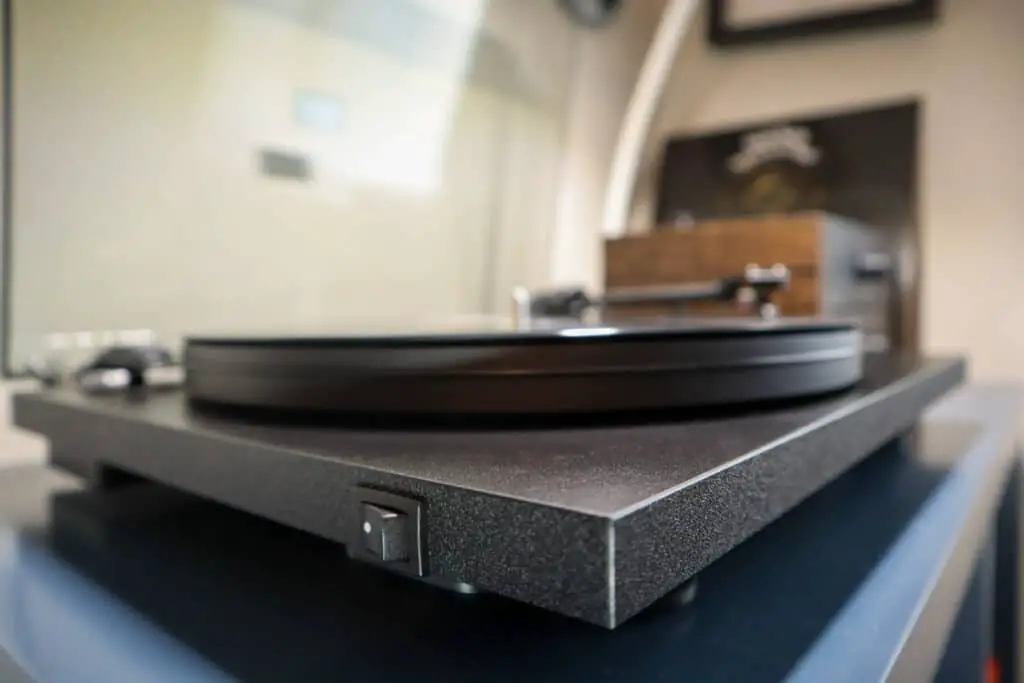 Operating the turntable is just as uncomplicated as the overall design; place your record down on the felt mat provided, use the rocker switch on the left side to start the rotation, cue up the stylus with the tonearm lever in the raised position and gently lower the same lever when you're ready. No fancy buttons, just sturdy essential components.
Pro-Ject Primary E Sound Quality
The Pro-Ject Primary E is a remarkably capable turntable for the price. It has an engaging sound that easily presents a confident, dynamic playback performance. 
Considering the Primary E is Pro-Ject's most affordable traditional square-style deck, the sonic performance is set exceptionally high.
Sure, it lacks some of the impact, detail, and separation of more expensive turntables, but at this price bracket, it punches above its weight and certainly doesn't leave the listener wanting.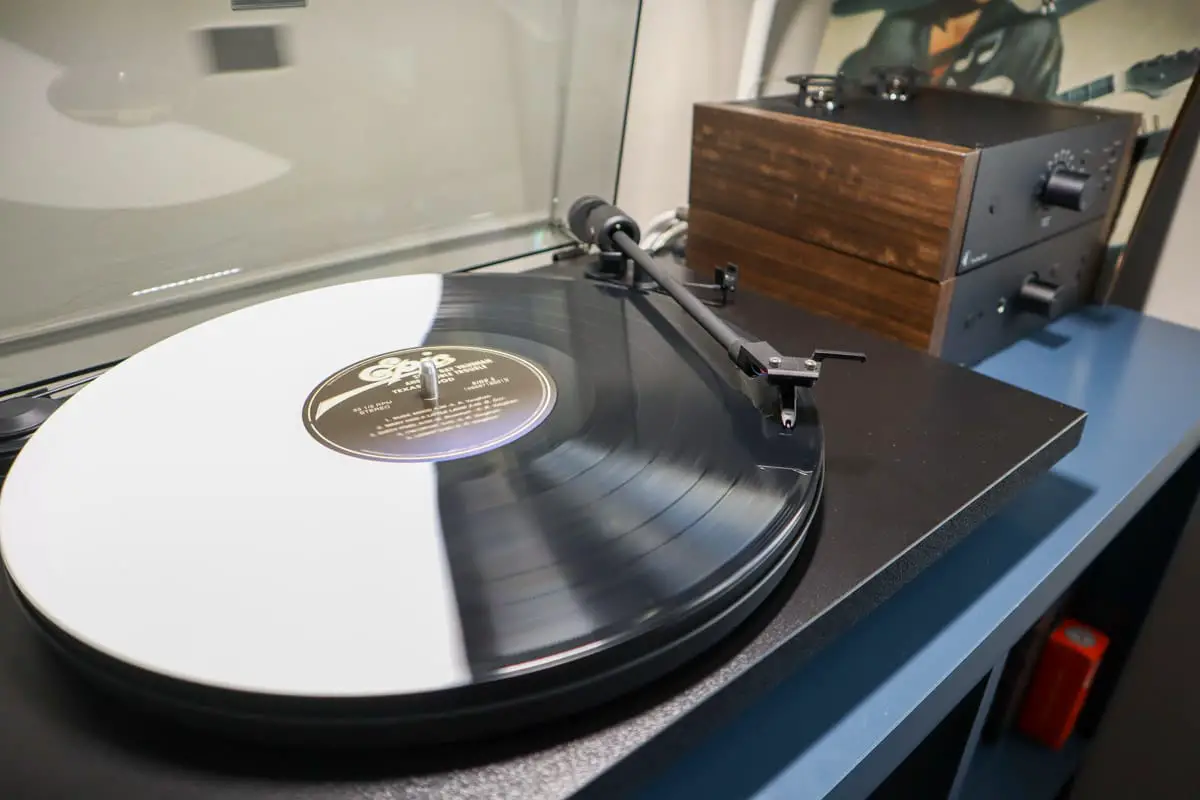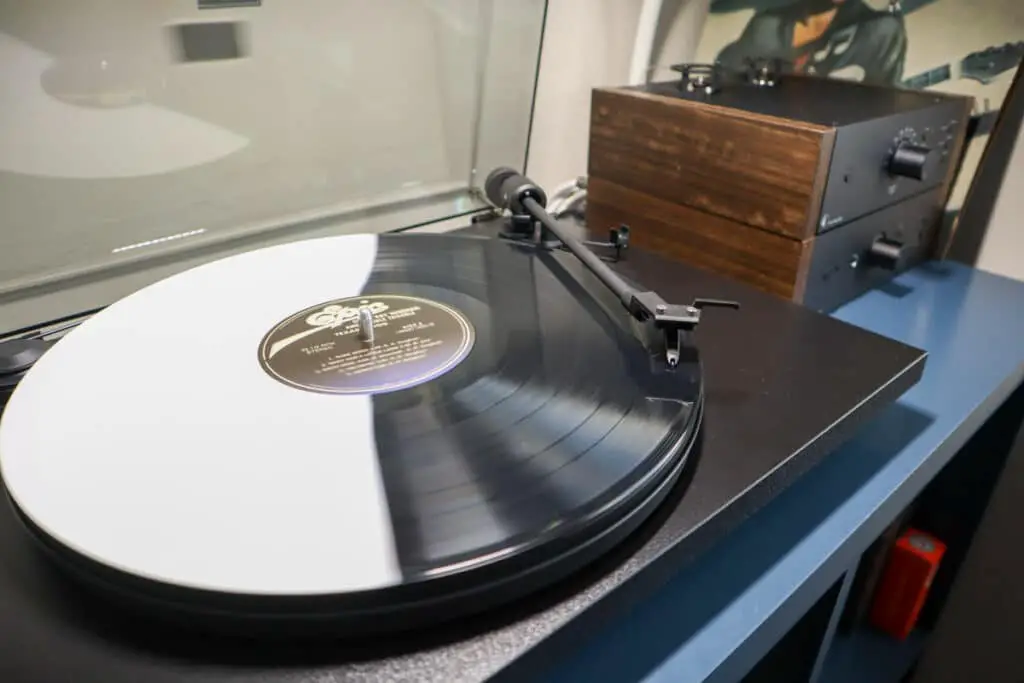 For testing, I lined up VMPs re-issue of Stevie Ray Vaughan Texas Flood for a little toe-tapping blues that had me hooked with its raw and soulful guitar work. 
Stevie's masterful and lightning-fast guitar runs sang effortlessly through the speakers—particularly when the record reached the blisteringly fast "Rude Mood", where the Primary E handled each note with impressive precision.
There is a sense of focus and momentum with the Primary E that could easily have me convinced I was listening to a much more expensive deck.
The Primary E doesn't dig quite as deep for detail and expansive sound stage as more expensive turntables, but it's far from sounding restricted or confined.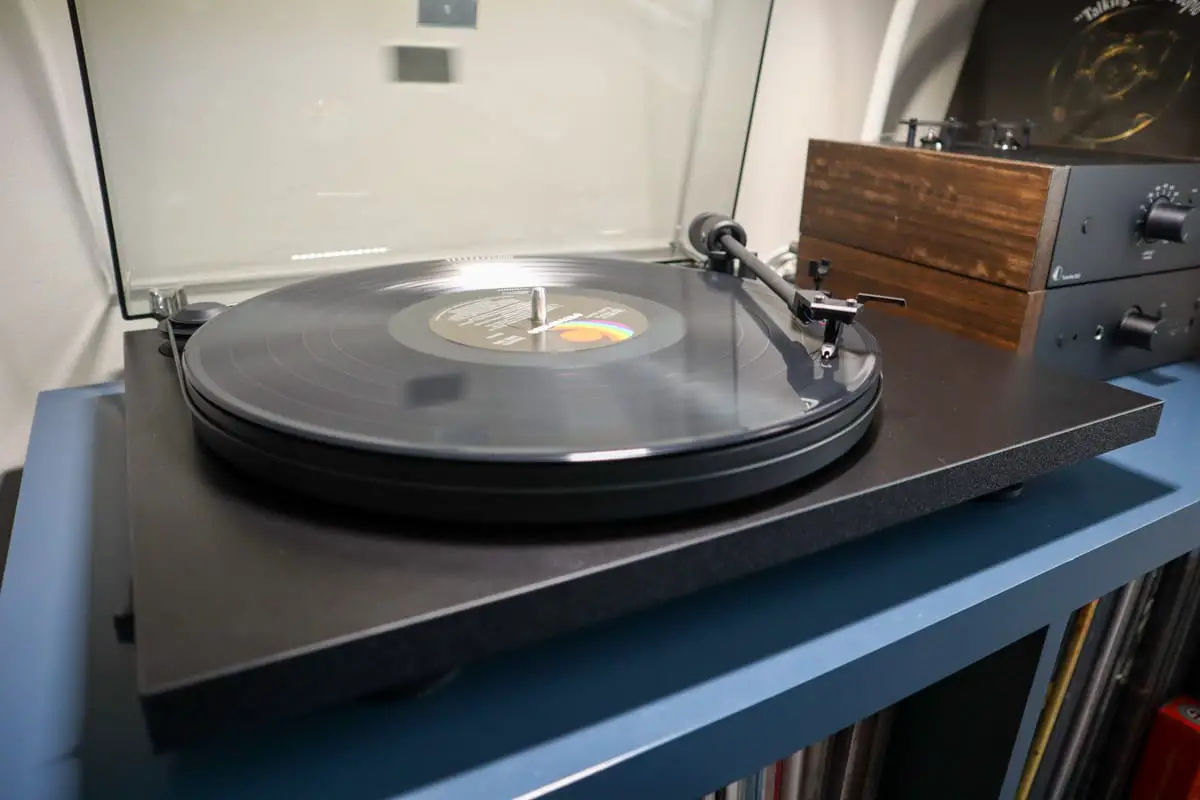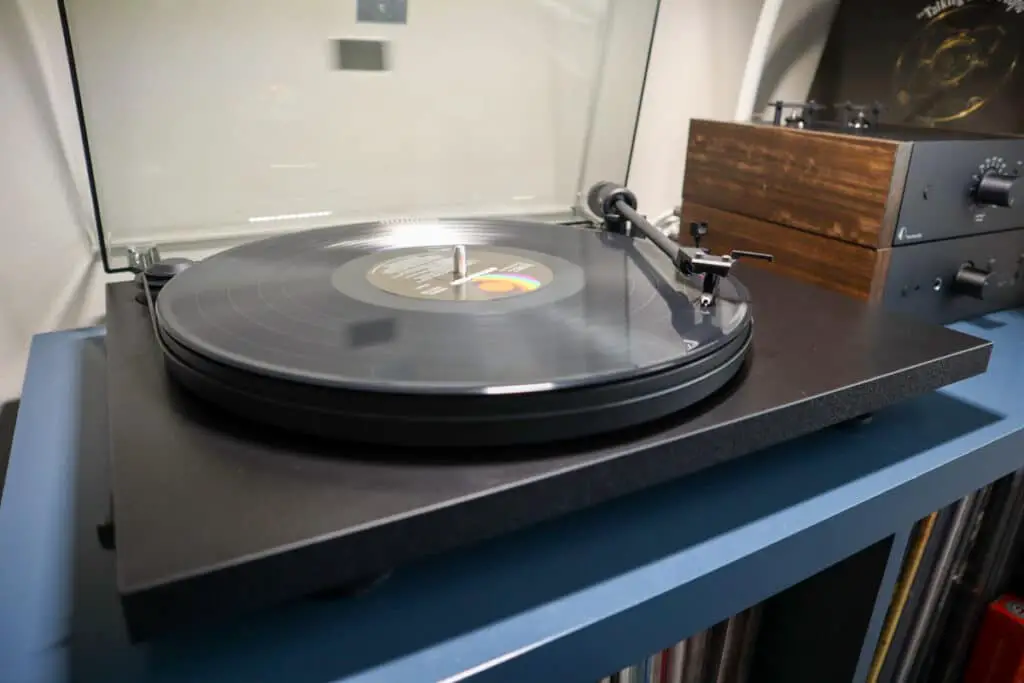 Primary E Review Conclusion:
If this was my first venture into the sound of vinyl, I would be extremely impressed. 
Pro-Ject, as a company, has played a huge part in vinyl's resurgence by keeping things simple to produce great-sounding turntables that don't break the bank. The Primary E continues this legacy making it easier than ever to buy a record player and enjoy the vinyl format without complication or pretense. 
And while it's not much to look at, the fact is you can add vinyl playback to your system for £179 ($350 in the US) at the time of writing. Even better: it sounds more expensive than it looks!
Those utilizing the built-in phono preamp on the Primary E Phono model will be pleasantly surprised at how good the phono stage sounds for an integrated option. However, swapping it for a good-quality external phono stage will open the sound up quite considerably. 
When all is said and done, The Primary E is quite the sonic achievement, particularly when you consider the fact this HiFi bargain is manufactured in Europe. 
Over the years, Pro-Ject has mastered the art of splashing out where it counts and when cutting back on unnecessary frivolities. 
Without Pro-Ject's commitment to keeping high-quality vinyl playback accessible, there's a good chance the vinyl revival would never have taken place. Here's to the future and keeping things simple.
VIEW PRODUCT (without phono preamp)
VIEW PRODUCT (with phono preamp)
Related Guides:
Best turntables with a built-in phono preamp
Best turntables for any budget
Summary
Reviewer
Review Date
Reviewed Item
Pro-Ject Primary E Turntable
Author Rating





Product Name