Vinyl Storage Solutions Sleeves – Record Sleeves Reinvented?
The humble vinyl record sleeve: a simple, but essential accessory for any record collector. For a long time, we've recommended polyethylene inner sleeves, and polypropylene outer sleeves as the best way to protect and store your vinyl records.
But what if they could be improved?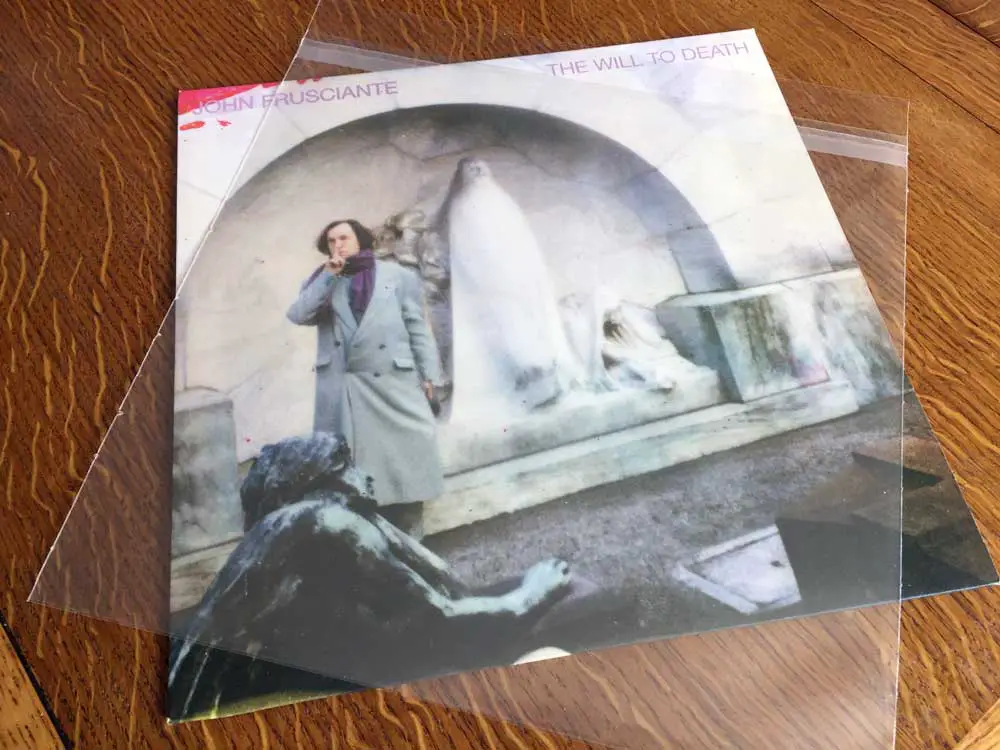 Enter Mike Sarazin, the man behind Canadian-based startup, Vinyl Storage Solutions (VSS). By incorporating 100% North American materials, and by introducing an innovative dual pocket design, Mike set out to improve on the status quo of record sleeves. Keen to try them out, we were lucky enough to receive some samples from Mike for review purposes.
Thinking Outside the Sleeve
On first glance, the VSS sleeves look like a regular outer record sleeve with a resealable top, but on closer inspection, you'll notice the second pocket. This dual compartment design enables you to store and seel artwork from the outside world while retaining easy access to the record from a second pocket.
Why do this, you might ask?
Collecting records is as much about enjoying the artwork as it is about listening to great music. Traditional single pocket sleeves are great at protecting records, but they also make the record harder to access. To counter this problem, some collectors will buy two outer record sleeves—sliding one inside the other—allowing you to store the artwork in one and the record in the other. A VSS dual-pocket sleeve offers a more elegant solution.

How does it work?
Firstly, slide the record artwork into the resealable pocket (from the bottom), remove the plastic film, and seal up the jacket.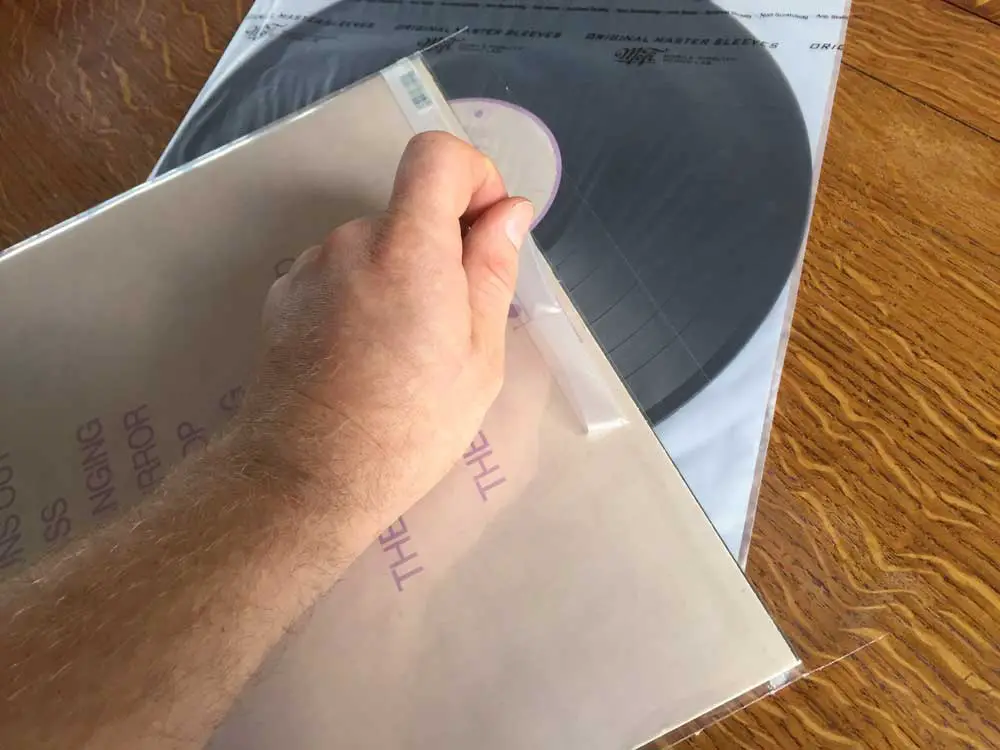 Secondly, use the second pocket (now located at the top) to slide your record in and out.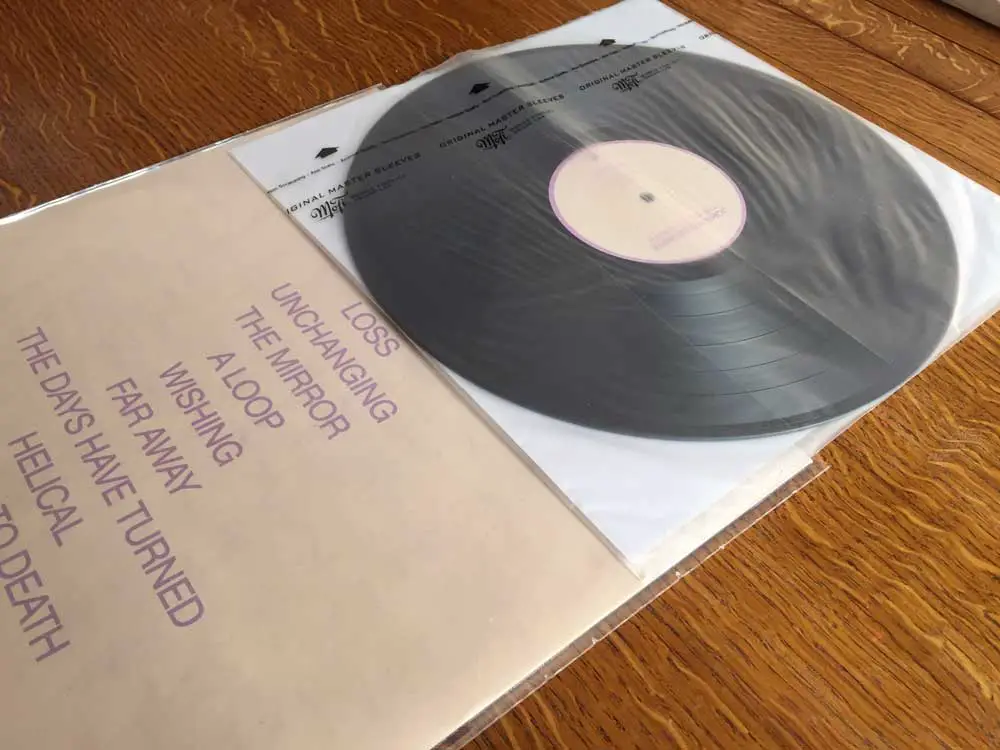 Perfect! The artwork is sealed and protected with the vinyl record still accessible.

Right away, I was impressed by the design as I have many records that I want to protect, but I've always found traditional outer sleeves somewhat cumbersome.
Protecting Gatefold Records
By combing two VSS sleeves, you can fit them in a way that protects the record cover, but still enables you to open it like a book. This is quite a game-changer for those who want to protect their covers and retain access to any further artwork or liner notes located inside the gatefold.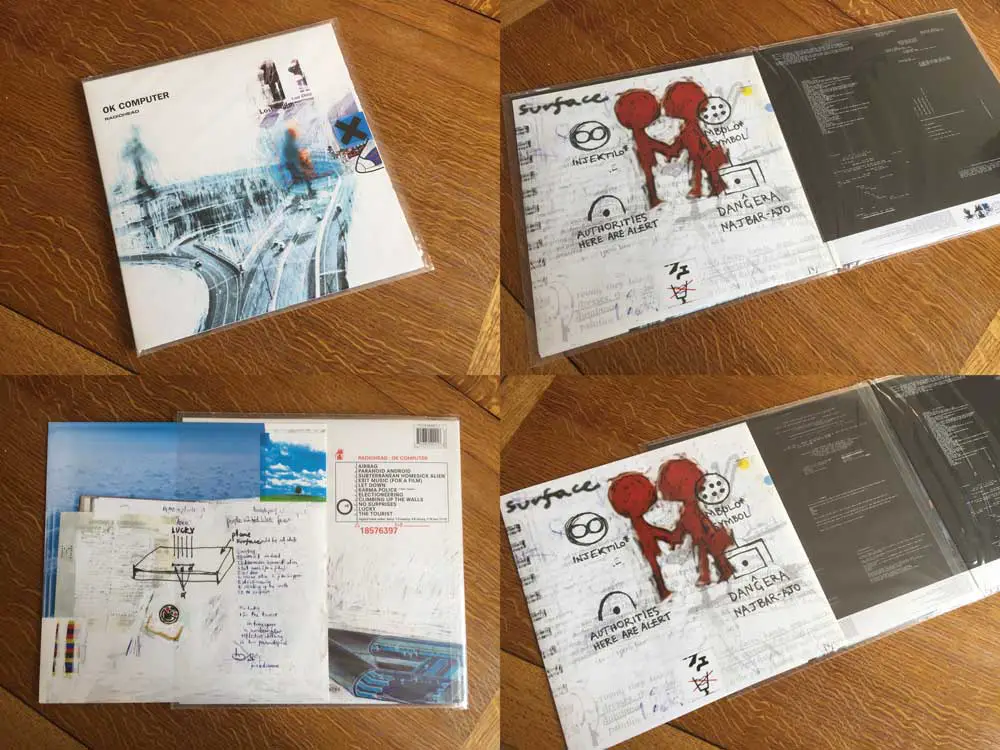 For details on how to set the sleeves up in this configuration, it's best to watch Mike's video overview embedded below, as it does require some assembly. The process is a little fiddly at first, but once you got the hang of it, the configuration is actually pretty simple. For me personally, I will likely reserve this configuration for more valuable gatefolds that I really want to read and protect, as the fit isn't quite as elegant as it would otherwise be with the gatefold inserted into a single pocket.
The sleeves come in both 2mil and 4mil thickness, with the latter being a little more expensive, but offering a premium feel with added protection.
Material Quality
One of the issues with many traditional outer sleeves is clarity. Over time, outer sleeves tend to cloud up, leaving the record protected, but less appealing to the eye. According to Mike at VSS, all of their sleeves are made from US and Canadian materials, which enables him to have greater certainty and control over quality.
As regular readers will know, the quality of material used to store your vinyl records (both with outer and inner sleeves) matters greatly. Many standard polyethylene sleeves do not necessarily use the highest grade of material in the manufacturing process, which can lead to impurities that may cause damage. In the case of PVC outer sleeves, long term storage under the wrong conditions can lead to severe damage through chemical reactions that cloud the record surface.
At VSS, Mike settled on using cast polypropylene (CPP) for all his record sleeves. According to Mike, CPP has many advantages, including higher tear and impact resistance, better cold-temperature performance and moisture transmission properties than standard sleeves. CPP is also said not to turn cloudy over time, is very hard to crease, and has some stretch forgiveness.
The clarity is clear to see from day one: just take a look at the difference between this old sleeve on the right, and the new VSS sleeve on the left: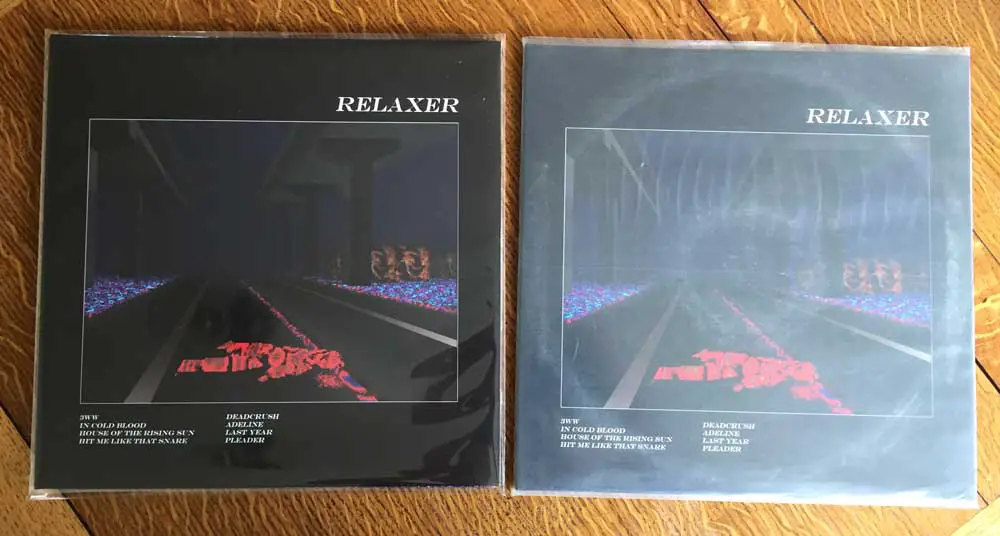 Only time will tell if the product does indeed stay clear, but I hear positive reports from other folks across the vinyl community, and the clarity from the offset is impressive. Also, from day one, a standard polyethylene sleeve doesn't even come close to the clarity seen here.
What if I don't like resealable sleeves?
Some folks love them; others really don't like them. VSS have taken this on board and recently released a flap-sealed version of their dual pocket design. There are pros and cons to each seal, of course. The tape is resealable, but there will no doubt be some readers that would rather stick to a traditional flap. Presently, this version is only available in 4mil.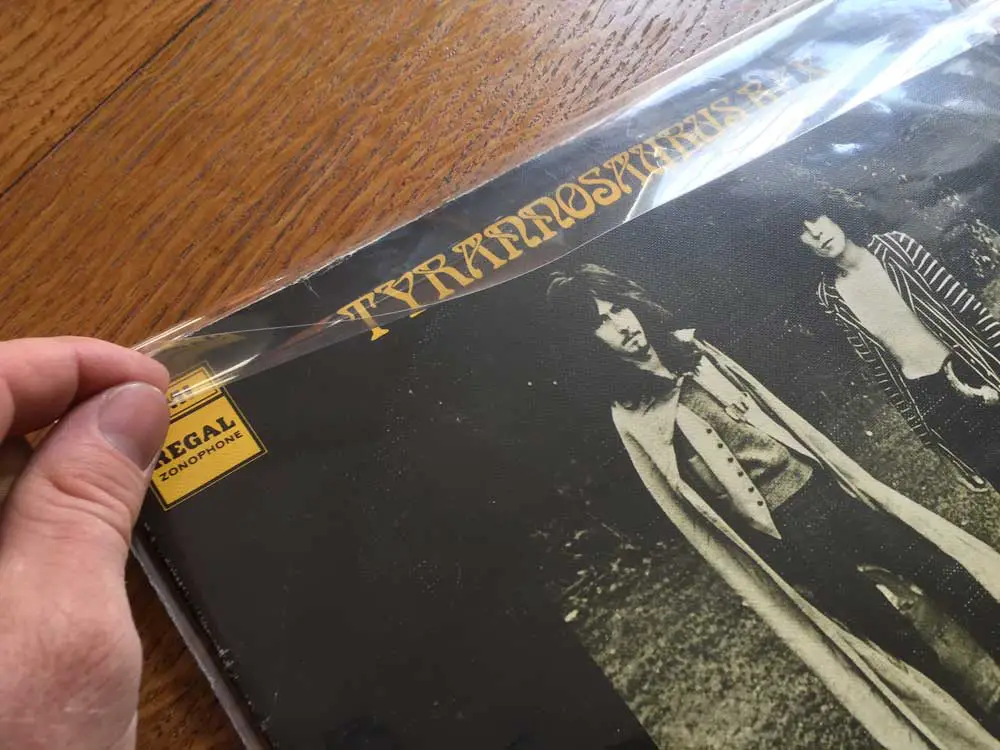 What if I just want a traditional single-pocket sleeve?
One of the nicest things about VSS as a company is the human scale of how Mike does business, and how he clearly takes on board feedback from his customers. A dual-pocket isn't for everyone, and if this sounds like you, you'll be pleased to hear that VSS also manufacture a single-pocket CPP sleeve both with or without the flap.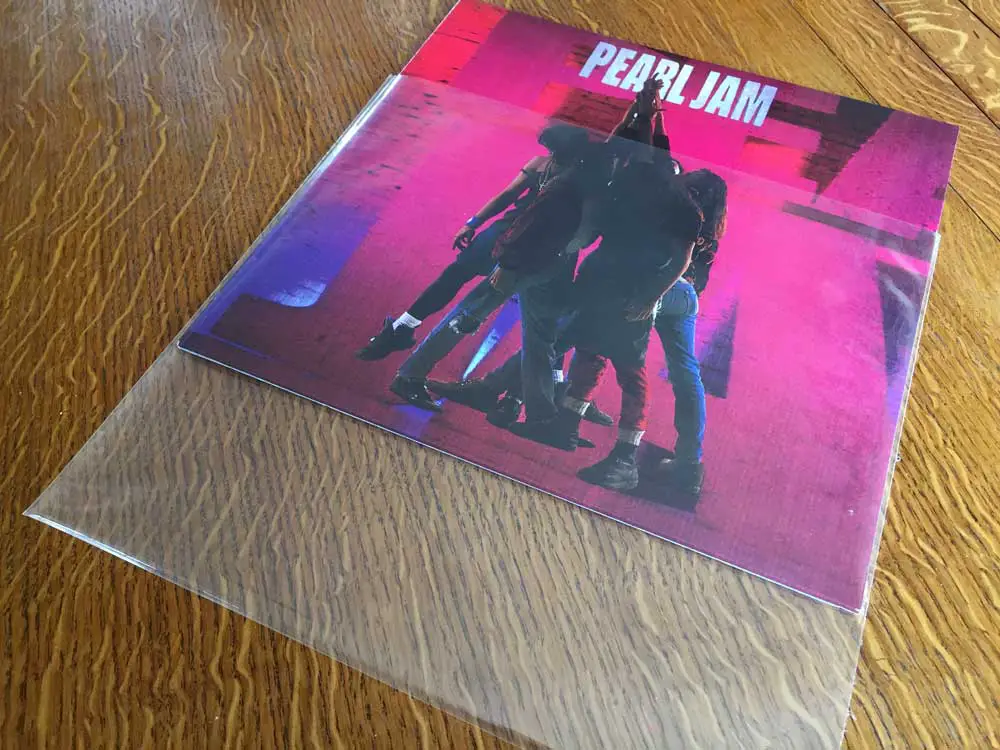 Vinyl Storage Solutions Review – The Bottom Line
I can happily recommend Vinyl Storage Solutions sleeves. If you want your records to last a lifetime (and perhaps longer), then investing in outer sleeves is a must.
VSS have successfully addressed many of the pain points associated with outer sleeves, from the hassle of removing the record, to concerns over the quality of materials that affect clarity and storage safety.
They're not the cheapest sleeves on the market, but for quality design and premium materials, I'd say they the price is fair. The design and the material is of premium quality, and that comes at a price.
I'll be investing in a batch of VSS options to replace all my outer record sleeves, and my decision to do so is a testament to their product quality. The hard part will be choosing between the resealable or flap-sealable design; you can file that decision under the category of first-world problems.
Learn more at: vinylstoragesolutions.ca
Product Discount for Sound Matters Readers: As a Sound Matters reader, you can benefit from 10% off your purchase when you buy directly from the VSS online store. Simply use the code SOUNDMATTERS10 on checkout. This code is a one-time use only and can't be combined with other coupons or discounts. Discount is for product only and doesn't apply to taxes or shipping costs.