As a record collector, who doesn't love a beautifully presented box set?
After all, a huge part of the vinyl format's unlikely success in the digital age is the experience of a physical product.
Going one step above standard releases, vinyl box sets are the zenith of a listening experience. In most cases, they offer something extra beyond the record itself—expanding with additional liner notes, unreleased material, and much more.
The downside? Premium vinyl box set releases are expensive! Hands up who's told a little white lie to their partner about the true cost of that last box set release. 
With this in mind, we want to protect these investments for the long term, which is where Vinyl Storage Solutions (VSS) box set sleeves come in…
Vinyl Storage Solutions Box Set Sleeves Review
Vinyl Storage Solutions (who I often refer to as VSS for brevity) are a record sleeves specialist best known for their inner sleeves and outer record sleeves made from premium quality materials that offer innovative storage options.
Unlike most traditional record sleeves on the market, VSS sleeves are (where possible) sourced from North American materials and always made from either cast polypropylene (CPP) or High-Density Polyethylene (HDPE).

In short, high-quality CPP outer sleeves equals clearer outer sleeves and less glare, so as not to obscure the beautiful album artwork. For more information on VSS material quality, check out our full VSS review, here.
Today, we focus on their vinyl box set sleeves.
Like all VSS outer record jackets, their box set sleeves are made from high-quality CPP, which means unlike a standard polyethylene outer record sleeve, they don't have a cloudy appearance or mist over time. 
VSS box set sleeves are available in a number of different sizes and you can choose to include a protective flap for a full seal or no flap for ease of access. 

All box set sleeves are 3mil thick, which is a nice protective weight. 
Current available sizes are:
| | |
| --- | --- |
| 12.625″ x 1.1″ | (320mm x 28mm) |
| 12.625″ x 1.2″ | (320mm x 30mm) |
| 12.77″ x 1.2″ | (325mm x 30mm) |
| 12.77″ x 1.25″ | (325mm x 32mm) |
| 12.8″ x 1.33″ | (326mm x 34mm) |
| 13″ x 1″ | (330mm x 26mm) |
| 13″ x 1.2″ | (330mm x 30mm) |
| 13″ x 1.25″ | (330mm x 32mm) |
For the purposes of this review, I grabbed a copy of The Smashing Pumpkins Mellon Collie & The Infinite Sadness – a remastered box set that was re-issued this year.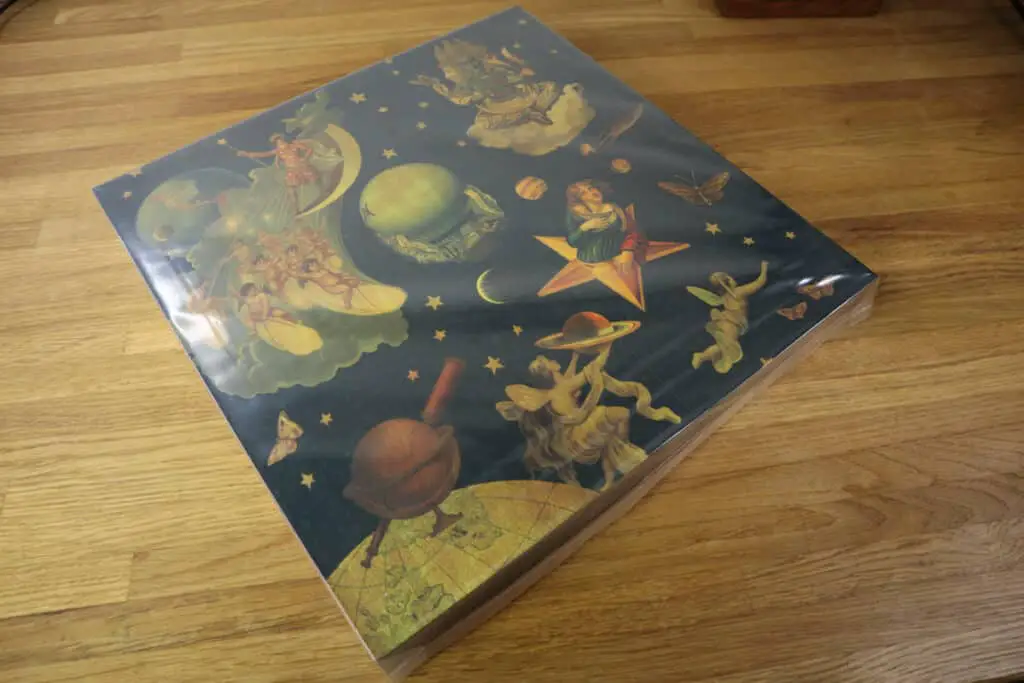 The box set measures roughly 320 x 33mm, meaning the closest match in the current range is the 320mm x 30mm. This was a snug fit, but it did work, meaning there is some wiggle room in these sleeves.
I tried using the next size up (325mm x 30mm), but this was just a little too loose for my liking. 
In essence, while there is some room to move a few millimeters here and there, it's important to measure your box sets carefully before placing an order.
With or Without Flap
Flaps on record sleeves divide opinion. Some love them for that extra protection; others loathe them.
If you do choose box set sleeves with the flap, you have two options:
A: Tuck the flap in
B: Purchase the optional semi-permanent VSS stickers to keep it closed
If you decide the stickers are not for you, they peel off very clean, so it's worth giving yourself the option for a few extra cents.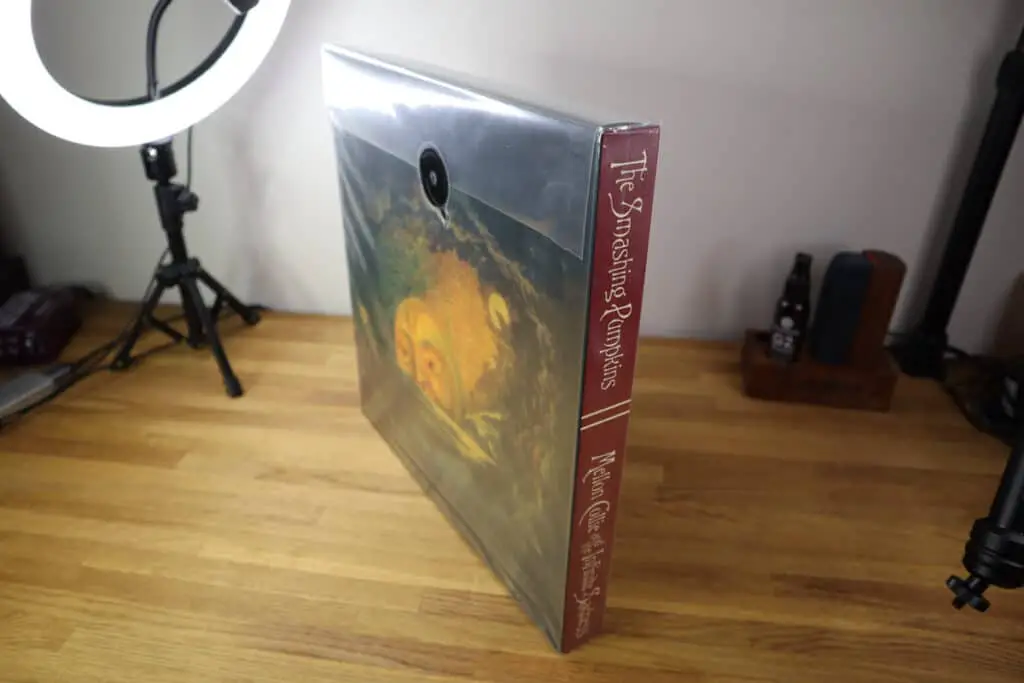 Vinyl Box Set Sleeves from VSS – The Bottom Line
If you're an avid collector of box sets and want to protect your investment, these sleeves are a really good idea.
That said, it's not always possible to find a sleeve dimension to fit every box set; there are two examples in my collection that are just too deep to fit, including my 30th-anniversary box set of Nirvana Nevermind. 
Granted, the Nirvana box set is a particularly large release, and box set releases vary in size considerably. 
VSS are frequently adapting and evolving their products, so who knows what additional sizes might be on the horizon for release.
In the case of the very popular box set releases from the likes of Analogue Productions or MoFi, you should be able to find something to suit your needs. 
I've personally got my eye on the Analogue Productions copy of Miles Davis Kind of Blue if I can still get a copy. It's one of the best-sounding copies of this American jazz classic and is worthy of protecting in a nice VSS sleeve.
Try VSS Vinyl Box Set Sleeves for 10% less
Sound Matters readers can enjoy 10% off Vinyl Storage Solutions sleeves using the discount code SOUNDMATTERS10 when shopping directly at vinylstoragesolutions.ca
All discounts are at not extra cost to you and help to support the Sound Matters platform. Let me know how you get on or if you have any questions in the comments section; alternatively, reach out to me directly via email. 
Further reading:
Check out our full guide on how to store vinyl records.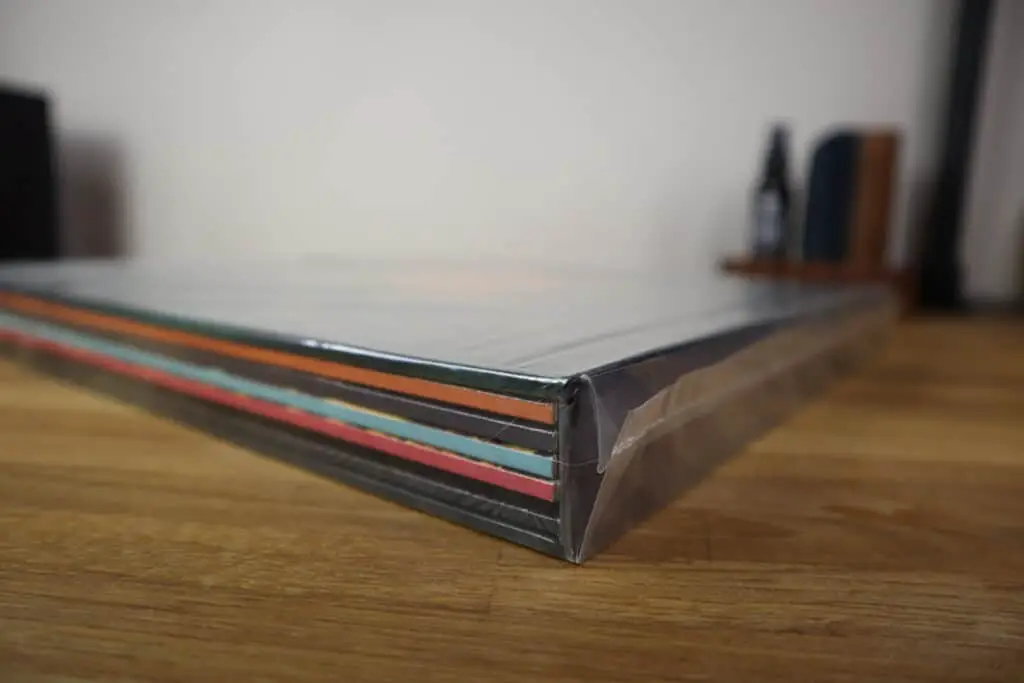 Summary
Reviewer
Review Date
Reviewed Item
Vinyl Storage Solutions Box Set Sleeves
Author Rating





Product Name
Vinyl Storage Solutions Box Set Sleeves