Getting set up to play vinyl records doesn't have to break the bank. 
In fact, some of the most affordable budget turntables on the market are capable of delivering Hi-Fi results for as little as $199. 
Thanks to a continued resurgence in the popularity of vinyl as a medium, several manufacturers of turntables have applied their engineering prowess to produce many affordable turntables with seriously impressive sound quality.
To help you get started on your vinyl journey, we've compiled our selection of the very best budget turntables (or record players if you prefer) for you to enjoy in 2023. 
For a wider range of budgets, check out our other guide on the best turntables to suit any budget.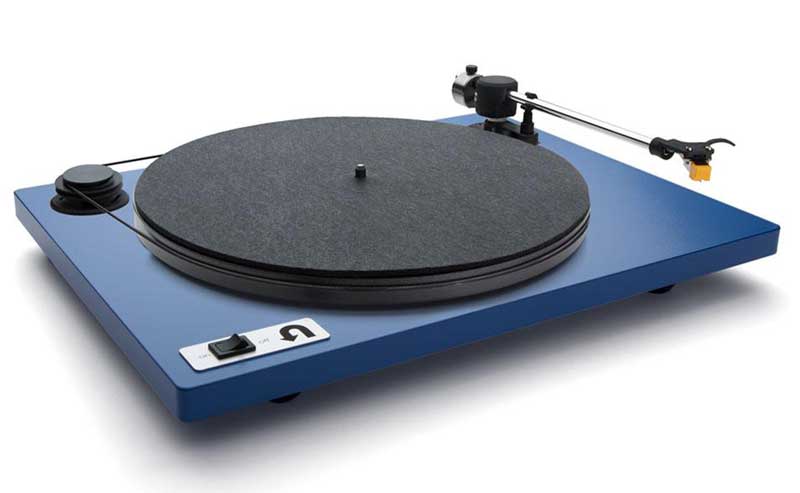 U-Turn Orbit
Price: $199+ | Speeds: 33, 45 | Motor: Belt | Phono Preamp: No | Bluetooth: No | USB: No
U-Turn changed the game of entry-level turntables with their impressive and highly affordable Orbit range. For as little as $199, you can get into vinyl; even more impressive, these lovely back-to-basics decks are assembled by hand in the USA. 
The base model gets the basic tracking right to deliver a no-frills HiFi experience. Upgrading to the Orbit Plus will get you a superior acrylic platter and a nice cartridge upgrade.
The only downside is the lack of a cue lever, which is fortunately available separately as an upgrade. For those looking to get started, the advantage to U-Turn's range is their relatively modular approach, which makes getting started highly affordable with step-by-step upgrades for when cash flow permits.
---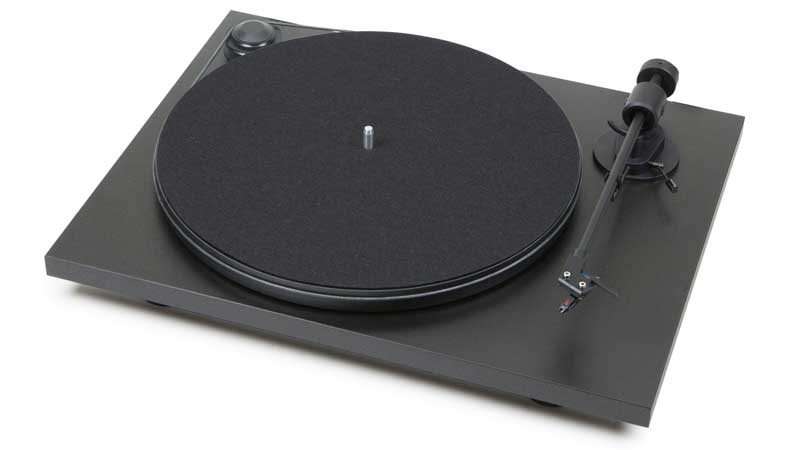 Pro-Ject Primary E 
Price: $350/£149 | Speeds: 33, 45 | Motor: Belt | Phono Preamp: No | Bluetooth: No | USB: No
Check out the full Sound Matters Primary E review, here.

A Pro-Ject deck was my first proper manual turntable, and what a great deck it was for the price. Pro-Ject's design ethos focuses on getting the mechanical playback right, leaving the bells and whistles to one side.
Their highly affordable turntables are some of the best bang for your buck on the market. The Primary E is basically a plug-and-play model, and while it doesn't feature a built-in phono stage, the cartridge and anti-skate function are set up and ready to spin records right out of the box.
---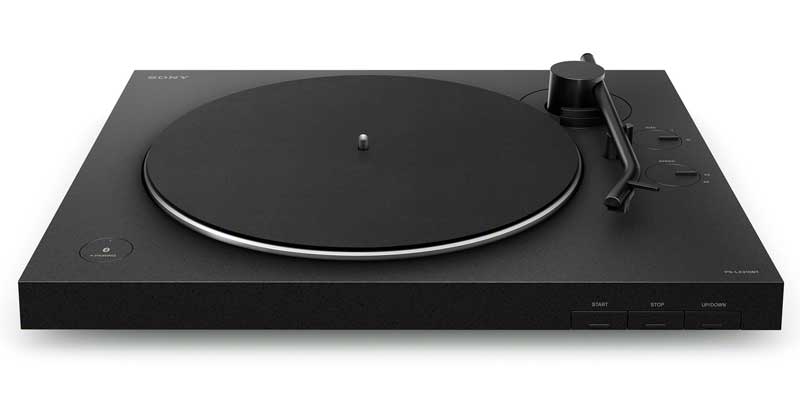 Sony PS-LX310BT
Price: $248/£229 | Speeds: 33, 45 | Motor: Belt | Phono Preamp: Yes | Bluetooth: Yes | USB: Yes
Not everyone wants a manual turntable. But if a more automated experience with plenty of built-in features is your priority, they don't come much better than this sleek, fully automatic deck. 
Purists looking for the best possible sound quality will prefer the equivalently priced manual decks on this list, but you can't deny the usability and features at this price. 

There's a good-sounding built-in phono stage, plus Bluetooth connectivity for convenience. Enjoy the sound of vinyl from the comfort of your armchair while hardly lifting a finger. 
---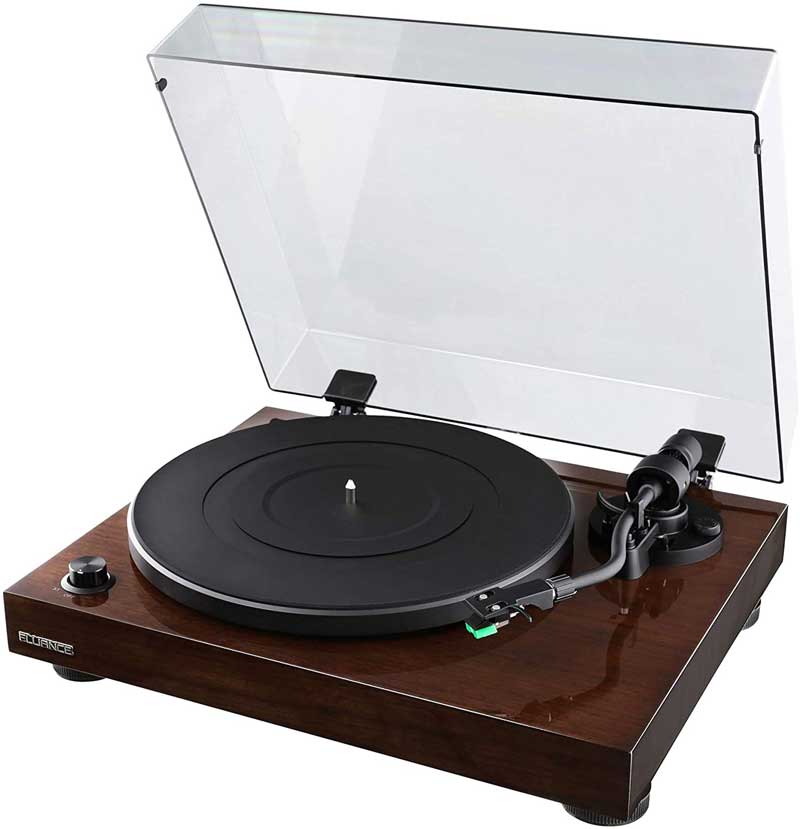 Fluance RT81+
Price: $250/£299 | Speeds: 33, 45 | Motor: Belt | Phono Preamp: Yes | Bluetooth: No | USB: No
View the full Sound Matters review of the RT81+, here.
Canadian-based Fluance are part of a growing trend toward direct-to-consumer products. This model allows for some seriously competitive pricing and impressive features to match.
The RT81+ boasts a solid wood plinth, height-adjustable feet, an acrylic platter matt, a built-in phono stage, a pre-fitted Audio Technica AT-VM95E cartridge, and an s-shaped tonearm for easy cartridge swaps.
Unlike many similarly priced models, there's a simple switch for changing speeds, meaning there's no need to manually lift the platter or belt when listening to singles or LPs cut at 45 RPM—impressive specs for under $300.
---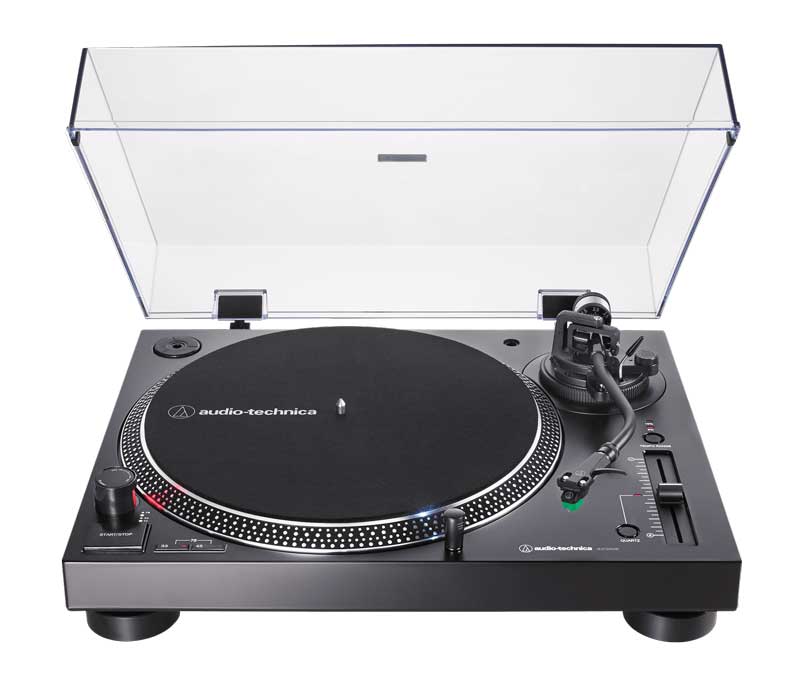 Audio Technica AT-LP120XUSB
Price: $349/£249 | Speeds: 33, 45, 78 | Motor: Direct | Phono Preamp: Yes | Bluetooth: No | USB: Yes
Listeners seeking a feature-rich, Technics-style deck at an affordable price will love the AT-LP120. The latest incarnation of this popular entry-level direct-drive turntable features USB connectivity for easy archiving of your records or creating digital files of the many tracks not available on popular streaming services.
You'll enjoy easy switching between three speeds, making this record player one of the most affordable ways to spin 78 RPM shellac records (if that's your thing). 
---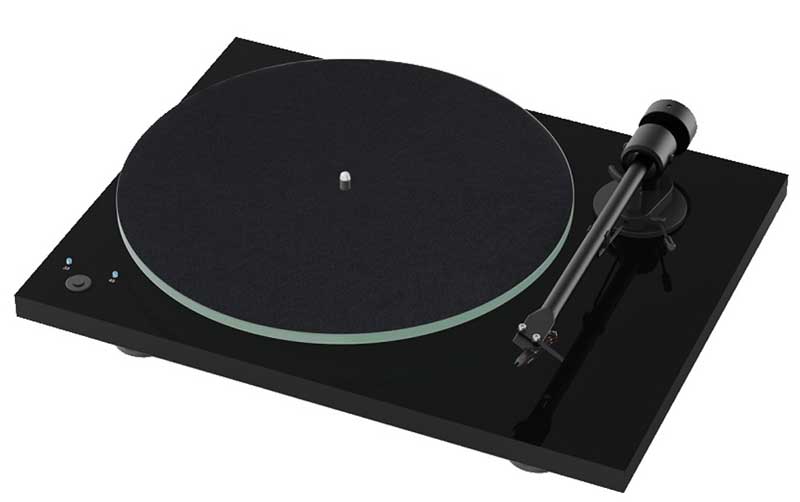 Pro-Ject T1 Turntable
Price: $499/£299 | Speeds: 33, 45 | Motor: Belt | Phono Preamp: On the T1 BT | Bluetooth: On T1 BT | USB: No
Full review of the Pro-Ject T1 here.
The T1 design from Pro-Ject is relatively new on the scene. The beautifully machined plinth contains no plastic parts and ensures zero hollow spaces. When combined with the deck's glass plinth, it all adds up to a very low-resonance design, which is excellent for turntable performance.
Tonally, it's known for its solid, warm delivery. In true Pro-Jext style, there are no bells and whistles; no Bluetooth or built-in preamps here, but at this price point, the components start to feel more premium.  
For a little extra cash, the T1 BT offers built-in phono and Bluetooth connectivity.
---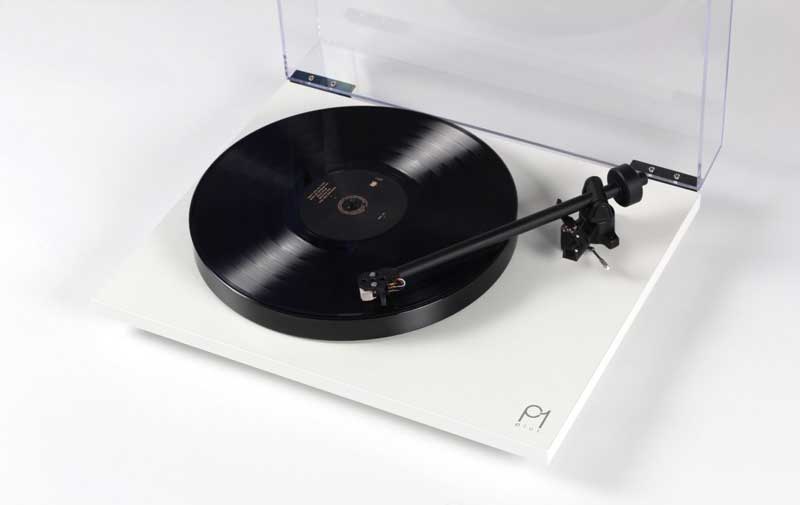 Rega Planar 1
Price: $595/£299 | Speeds: 33, 45 | Motor: Belt | Phono Preamp: No | Bluetooth: No | USB: No
There's no denying Rega's reputation for exceptional turntables at a wide range of price brackets. The Planar range goes back decades, and every product Rega makes is designed and assembled in England.
The latest version of the award-winning Planar 1 goes back to the drawing board for almost every aspect of the design, from the improved low-noise motor to the resin, flywheel effect platter. 
For many, Rega still set the standard for design and value for money at this market price. 
---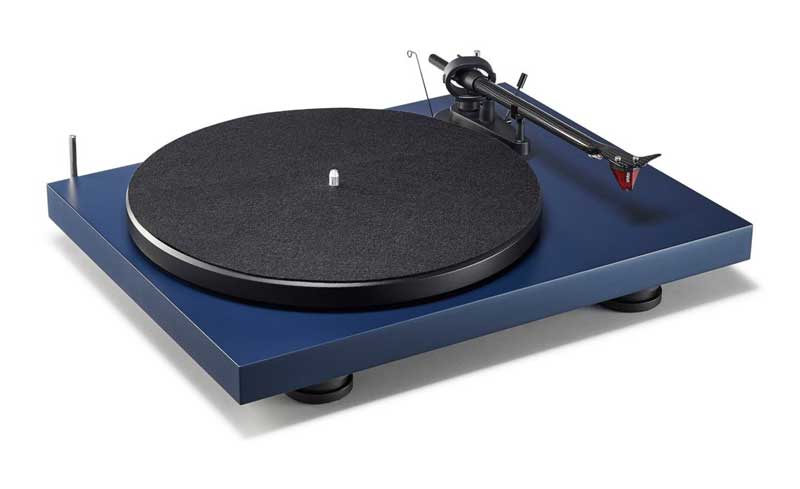 Pro-Ject Debut Carbon Evo
Price: $599/£449 | Speeds: 33, 45 | Motor: Belt | Phono Preamp: No | Bluetooth: No | USB: No
Full review from Sound Matters of the Debut Carbon Evo, here.
The ubiquitous Debut Carbon is one of the most popular turntables of the so-called vinyl revival, and understandably so. Year-after-year, it set the standard for affordable decks with premium materials like the signature carbon-fiber tonearm.
The new Debut Carbon Evo takes a popular classic and turns up the quality in many design aspects. It's everything we love about the Debut, but more grown-up. Features like motor speed control bring the Debut line closer to its bigger brother, the X1 (a turntable that I personally own).
---
Buying Advice: What Makes a Great Budget Turntable?
Ultimately, the best budget turntable is the one that fits your needs in your chosen budget. Like most things in life, you get what you pay for to a degree. But it's worth considering your priorities and the functions you actually need.
For example, there's no point in buying a turntable with Bluetooth capability if you can't see yourself using the added connectivity.
In our experience, the best budget record players and turntables with HiFi quality tend to be the models that prioritize the basic mechanics of playing a record.
Likewise, if you already own a phono preamp (or your HiFi receiver has one built-in), there's no need to pay the extra money for a model that boasts built-in phono capability.
If you're unsure what a phono preamp is and if you need one, then check out our full guide to phono preamps.
Automatic Vs Manual Turntables
Another significant decision is whether to buy a manual or automatic turntable. Both have their place in the market, and there will always be listeners who want a more automatic experience. However, as a general rule, automatic turntables tend to occupy the entry-level market.
Check our full guide on this topic for the pros and cons of automatic turntables.
The Bottom Line
Our final advice? It's worth stretching your budget as far as you can when investing in a turntable or record player. If you think you might be serious about the hobby, then pushing yourself to the more expensive models on our list will get you into a deck that's more than capable of lasting a lifetime when properly maintained.
Whatever your budget or functional priorities, take the time to sit back and enjoy what we think is the best way to experience music. Happy spinning.