Best Budget Turntables with Low Record Wear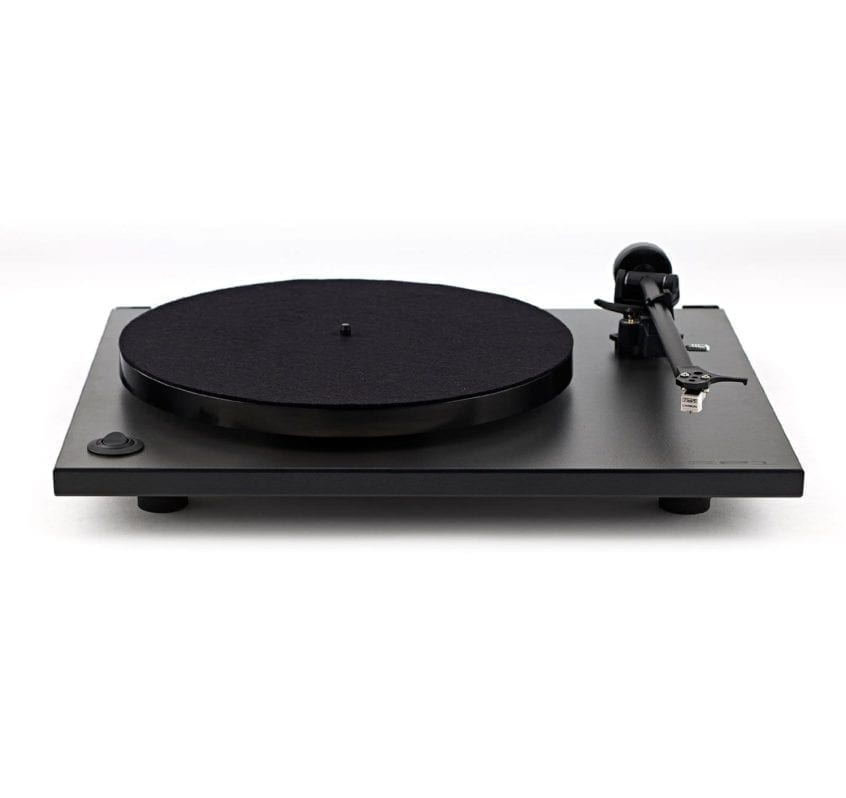 Vinyl record sales continue to grow year on year. Increasing numbers of music consumers are embracing the physical medium in a surprising twist that could see vinyl outlive CD if the current trend continues.
Just a fad? I hear you ask. Well, it certainly doesn't seem that way, and according to Forbes "2015 marked the tenth consecutive year that vinyl sales have grown considerably." The unlikely upward trend of an analogue medium in the digital age is perhaps proof that no matter how sophisticated technology becomes, there will always be a part of us that craves something more tangible. In the UK, our innate desire for the physicality of vinyl recently went mainstream when supermarket giants Sainsbury's began selling vinyl records in-store for the first time since the 1980's.
To match the perpetual growth of vinyl record sales, turntables are now one of the hottest gifts to buy your loved ones as a gift. Last years the top Christmas seller on Amazon was the Jensen JTA-230 3-Speed Stereo Turntable with Built-in Speakers – priced at just $51.99. The price-point alone is enough to suggest most of these beginner turntables were purchased for folks just getting into vinyl, or rekindling a lost love for the format.
50 bucks for a turntable – complete with speakers? Seems like a great deal, right? Well, not quite.
While I wholeheartedly encourage and support the resurgence in interest for vinyl records, it concerns me that a huge number of records sold to the public will be played on such rudimentary equipment.

What's wrong with cheap record players?
I love vinyl. I love the physical process of pulling the record from its sleeve, gently placing the record on my turntable, and lowering the stylus before sitting back to enjoy some sweet sounds. Vinyl is the peak of musics physical form in my opinion. However, it's also an incredibly fussy and delicate way to enjoy music. What you have to remember, is that you're literally dragging a microscopic diamond stylus tip through tiny grooves cut into a polyvinyl chloride disc. If the turntables stylus is not set up correctly – with the cartridge aligned correctly and the tracking force just right – the sharp diamond tip will literally cut into your records.

Now, I don't know about you, but I don't have any faith in a $50 turntable being appropriately set up for low record wear. So what turntable should you buy?
Here are a few great models that sound great and won't ruin your precious vinyl records:

Project Elemental
The Project Elemental is the first credible step for would-be vinyl junkies. While it will set you back more than a cheap Jensen, Crosley, or Steepletone, it's really worth the step up. All Project record players are minimalistic in design – focusing on the core fundamentals of playback mechanics that won't wreck your vinyl records. They also come in number of snazzy looking colours.
Pro-Ject Elemental details and price
---
Project Essential II
The next step up from Project is their Essential II. You'll be hard pressed to find a list of recommended entry-level turntables that doesn't include this model. British consumer Hi-Fi magazine, What Hi-Fi frequently tout the benefits of this down-to-basics player that focuses on getting the basic mechanics right for the best sound possible at this price point. I can personally vouch for this turntable, as I've owned one for two years and enjoyed every second. I play my records regularly, and the Essential II has done a great job of preserving the delicate grooves.
Both the Essential II and the Elemental come pre-fitted with an Ortofon OM 5E Cartridge, which is a great Cartridge for getting started and you wont have to fiddle about installing your own. The OM 5E is worth £30 ($45) on its own at the time of writing.
Project Essential II details and price
---
Rega RP1
Rega are another company with similar values to Project; no nonsense or gimmicks, just high quality components for accurate playback. The supplied Rega RB101 tonearm is held in high esteem among the vinyl community as it uses a three point mounting platform, just like higher-end Rega turntables.
It's worth noting, while the platter is arguably more solid than the Project Essential II, the tone arm does not come pre-fitted with the Ortofon OM 5E. Instead, the RP1 comes installed with Rega's own Carbon moving magnet cartridge. You can, however, purchase the upgraded "Performance Pack" version, which features some significant upgrades, including: upgraded drive belt for more solid speed consistency, pre-fitted OM 5E cartridge, and a higher quality turntable mat for improved tone.
Rega RP1 details and price on Amazon
---
Pro-Ject Debut Carbon
At the price Rega are asking for the Performance Pack upgrade, I'd argue you're better off jumping to the Project Debut Carbon instead. Aside from the terrific build quality and ease of setup, the Debut Carbon is arguably one of the best sounding consumer turntables on the market at an obtainable price-point. If I had the extra budget when purchasing my first turntable, I would have chosen to start here.
Interestingly, the tone arm is made from carbon fibre, which increases stiffness and decreases unwanted resonance. When combined with the upgraded Ortofon 2M cartridge and precision belt drive system – the resulting audio quality is a real treat for the ears.
Debut Carbon details and price on Amazon
---
Conclusion
Both Project and Rega make fantastic beginner turntables that I'd recommend to anyone just getting started with vinyl records. I've selected models from both manufacturers, as they match my values of quality over quantity when it comes to features. My concluding advice would be to stretch your budget as far as you possibly can; if you're looking to take vinyl collecting seriously, you'll be glad you spent the extra cash in the long run.
Have a model you think should be included on the list? Drop us a comment with your personal recommendation.