Hi-FI audio is a notoriously expensive, and often slightly elitist, hobby. Enthusiasts with the spare cash and space will think nothing of spending eye-watering amounts of cash on high-end audio equipment, which can often leave more casual listeners wondering, "are they hearing something I'm not!?"
At Sound Matters, it's our belief that it doesn't have to cost the earth to enjoy great sounding music at home. However, there are certain limits; no amount wishful thinking is going to make your laptop speakers sound like a high-end Hi-Fi system.
The Intimidation Factor
It's certainly no secret that vinyl records are on the rise. In fact, it is thought that vinyl is on track to become a billion-dollar industry this year. Impressive numbers, perhaps, but scratch a little below the surface, and there's more to the vinyl revival than meets the eye —the most significant fact being that almost half the records purchased are never played!
Could this rather odd phenomenon be down to the perceived cost and complexity of getting start with vinyl playback? The linked BBC article suggests that many consumers purchase vinyl for display only, and while I can see a portion of the population going down this route, I've definitely noticed a number of friends purchasing records with the eventual intent of buying a turntable setup further down the line.
On that note, if you've been quietly collecting records for years, but haven't been quite sure on how to get started, you've come to the right place.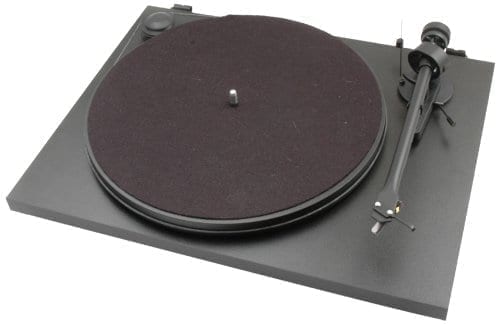 Project Essential II Review
The Project Essential II is the perfect first step for those looking to achieve a high-quality vinyl experience without breaking the bank. Project manufacture a full range of great turntables, from entry-level to higher-end. However, they have a particularly strong reputation for continually designing affordable, minimalist turntables that focus on getting all the important stuff right.
The stripped back minimalist design enables Project to focus on high-quality components where it matters. You won't find much in the way of bells and whistles when it comes to the Essential II. For example, there's no playback speed switch, no anti-skate dial, and certainly no automatic tonearm, but what you will find are great quality key components that you'd normally expect to find on more expensive turntables.
The tone arm is particularly impressive. It has a smooth, quality feel thanks to its single piece aluminum construction. (An all-in-one aluminum design is both light-weight and rigid, which helps with tracking when compared with heavier, less secure designs).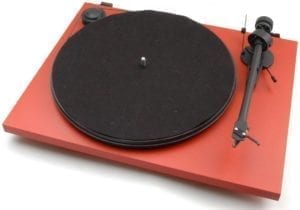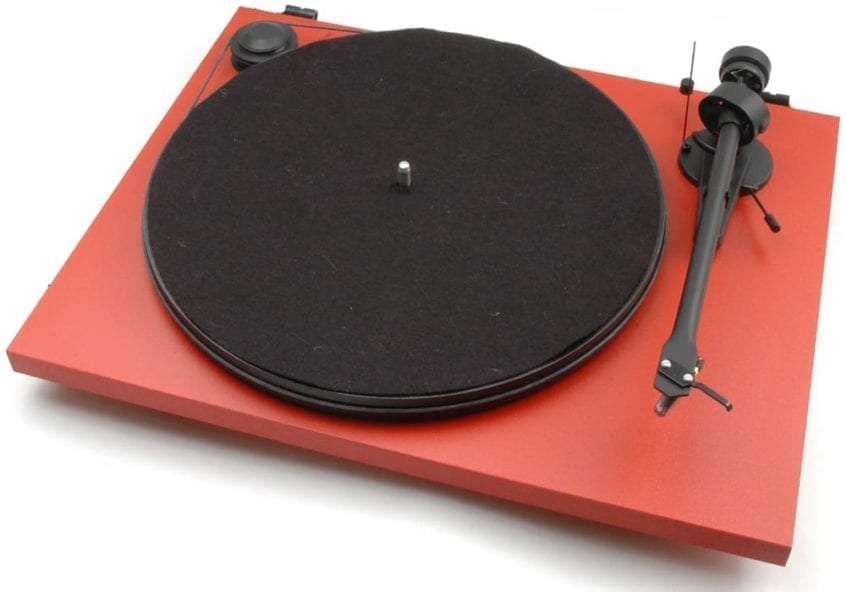 Supporting the impressive tone arm at this price is a smooth and quiet motor (an upgraded version from the original Project Essential I that helps minimize unwanted vibrations significantly).
As already stated, there's no automatic speed changing here, so you'll have to lift the belt onto the larger motor pulley to playback 45 RPM records. This is a pretty basic setup that can be a little fiddly, but it's a small price to pay for high-quality components and engineering where it really matters.
One area where things are made simple, however, is the cartridge. You won't have to worry about sourcing and fitting your own cartridge or stylus, as the Essential II comes pre-fitted with the Ortofon OM5e (a great sounding, well-respected cart at this level).
How Does it Sound?
In my experience, this turntable sounds fantastic given the relatively low price point. When set up place properly (i.e everything is lined up correctly and the turntable is isolated from the speakers to minimize vibrations) the Essential II shines through with a punchy and remarkably detailed sound. Could you get a more refined turntable experience? Of course, but it would also certainly cost you more, and if the Essential turns out to be your first venture into vinyl records, you won't be disappointed.
Upgrades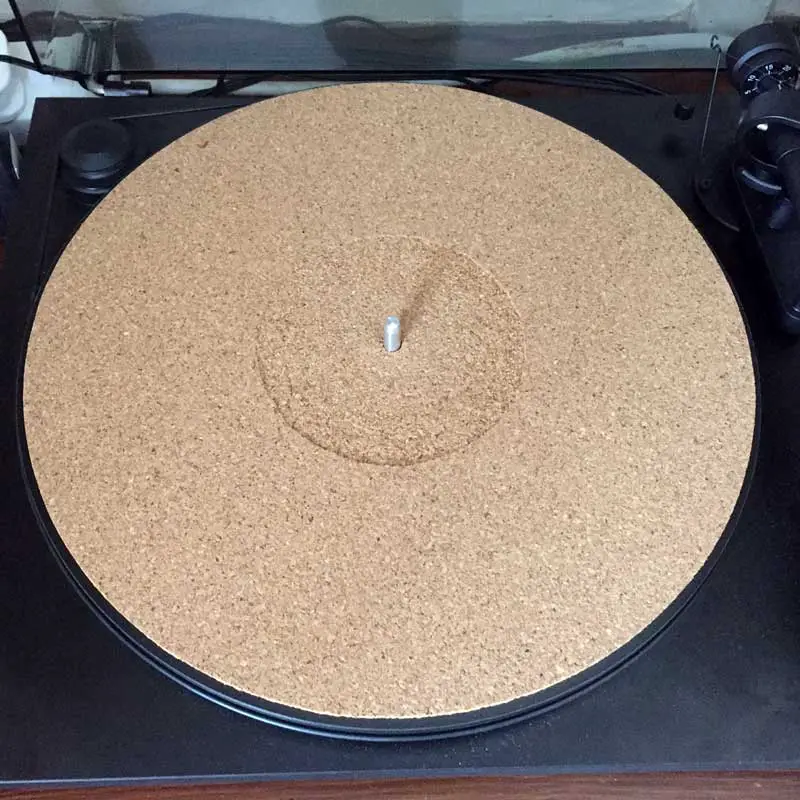 The Essential II comes in a matte black finish as standard, but for those wishing to add a little extra style, you can purchase the red or white options for a small additional cost.
One further upgrade I would highly recommend is the optional cork turntable mat. Each version of the Essential comes stock with a thin felt mat. These, frankly flimsy stock slip mats are one of the few negative aspects of this model; I would recommend swapping this from day one if you can afford to – you'll be saving both your sanity and your records from a lot of dust and static.
For a further article on the scalability of upgrades offered by Project, view our previous article.
Final Thoughts
When all is said and done, the Project Essential II is seriously impressive for an entry level turntable (both from a construction and a sound quality perspective). It's easy to see why it won a WHAT Hi-Fi Award for Best turntable under £400 (currently retailing at around $200). So, if you're one of the growing number of vinyl consumers that don't own a turntable, perhaps it's time you blew the dust off those covers and finally gave them a spin.