Finding the best place to buy vinyl records online can be a minefield. Sure, there are many places to choose from, but not all online vinyl stores are made equal.
A good record retailer will hand curate a selection of new or used records, often both. Many specialize in a particular handful of genres and offer exclusive pressings to their customers.
To help you locate the best and most trustworthy dealers, we've compiled a list of the best online record stores so you know exactly where to buy vinyl records from trustworthy sources.
From online marketplaces to fully-fledged record clubs, there's something to please every record collector and fuel your vinyl habit.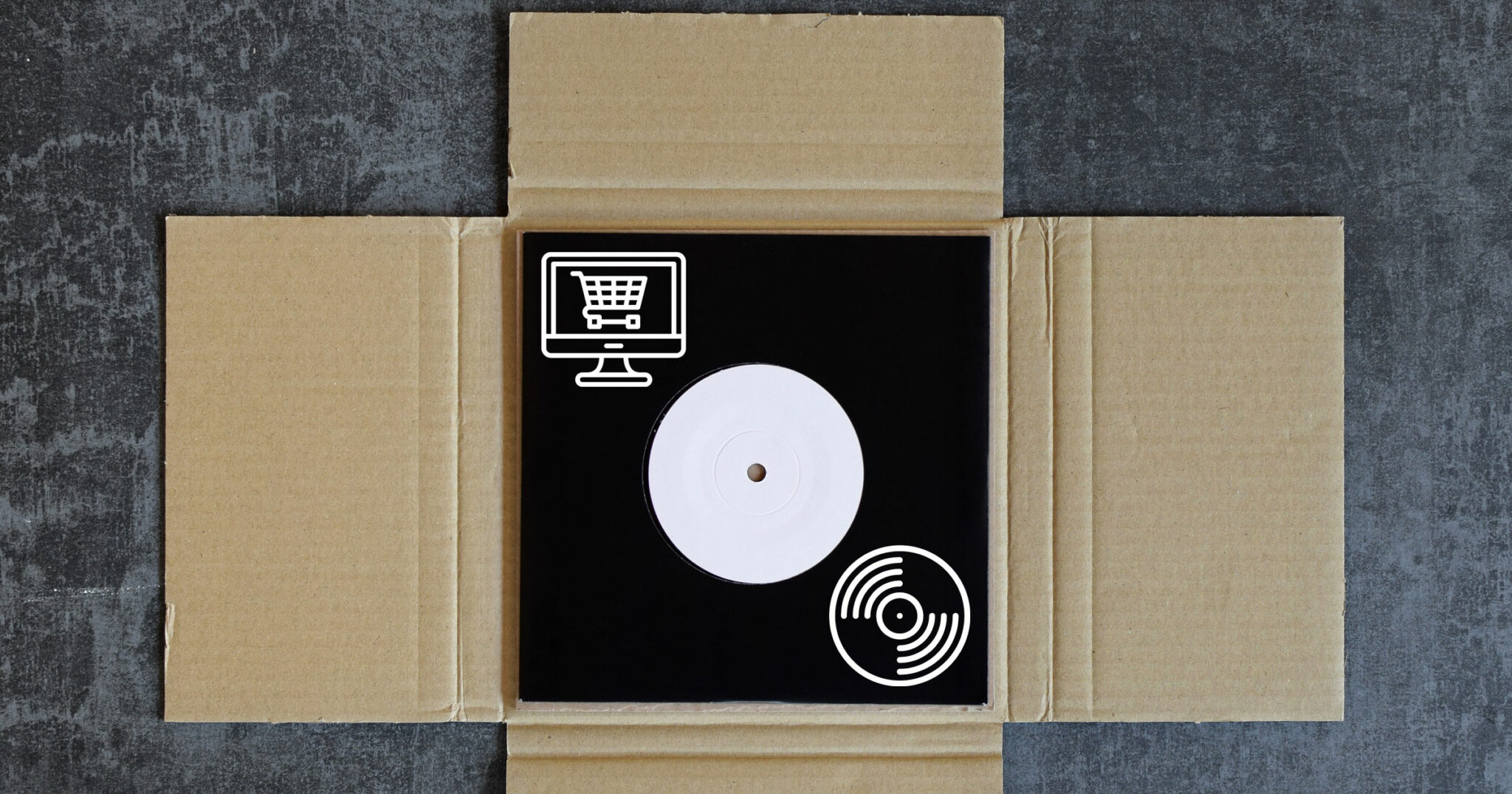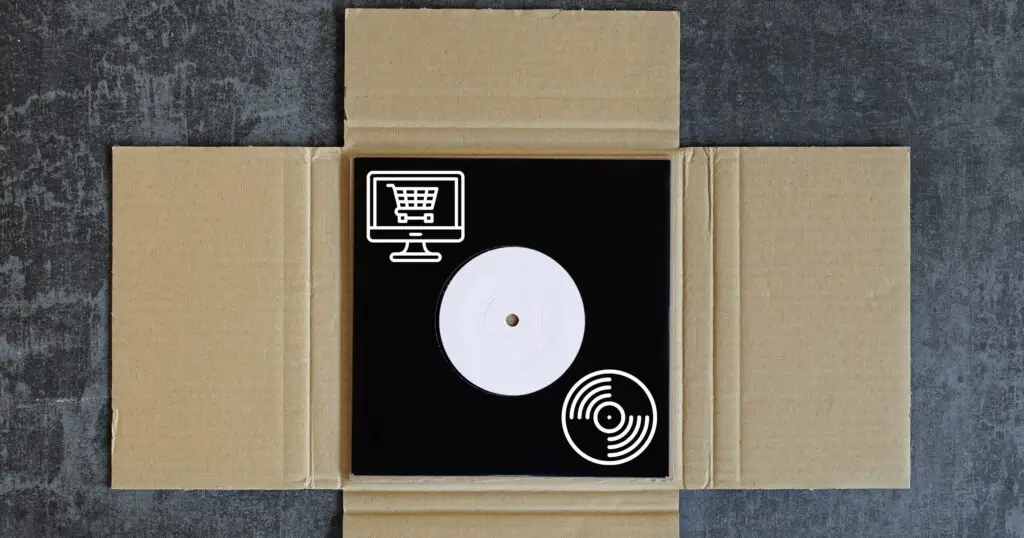 Discogs
Discogs is one of the best places to find used and vintage vinyl online. It's a huge global marketplace with an unfathomable collection of user-generated information about each release of a given record.
If you're looking for that holy grail first pressing of your favorite album, Discogs is an invaluable tool. You can easily narrow your search to a specific version of the record. If there are currently no available copies, simply add it to your "want list" and receive notifications when a seller lists a copy. 
Sellers come from all walks of life, but it's good to know many independent record stores also list items for sale on Discogs, meaning you'll have the chance to support independent retailers while shopping for records online.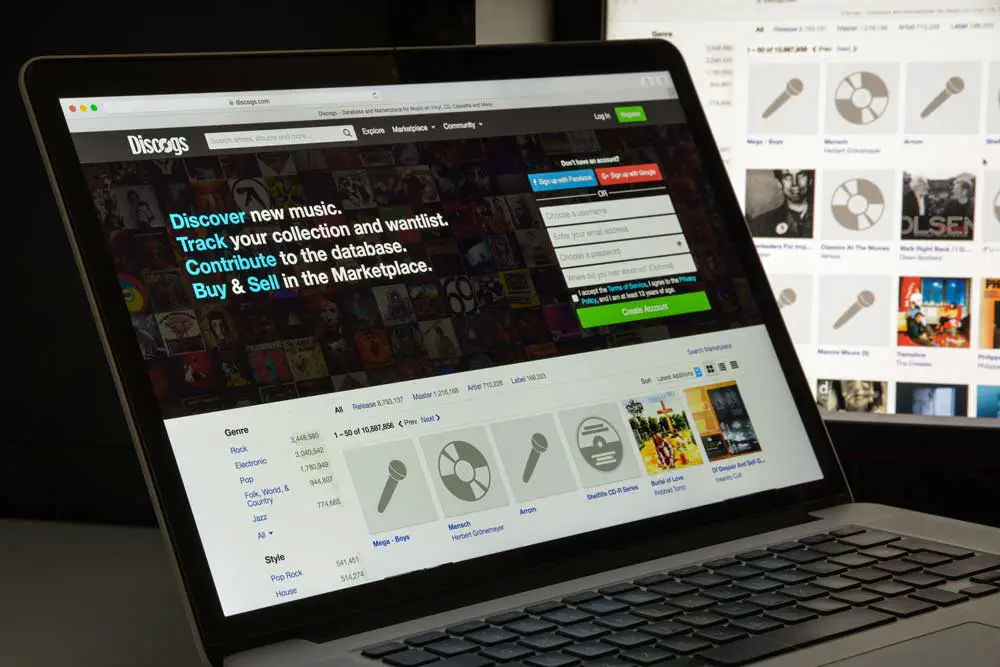 Vinyl Pursuit
For those seeking quality reassurance, Vinyl Pursuit is one of the best online vinyl stores for vintage record collectors. Knowing that buying used records online can often be hit or miss regarding the accuracy of condition grades applied to vintage albums, Vinyl Pursuit set out to improve the situation.
All the records listed on vinylpursuit.com are hand-curated and vetted for quality. You can also choose to have the record cleaned via an ultrasonic record cleaning machine before it's shipped to you in a brand new archival inner and outer record sleeve. Nice touch. 
Sound Matters readers can try Vinyl Pursuit for 15% less, simply apply the code SOUNDMATTERS15 on checkout. If you're based outside of North America, they will pay 65% of the shipping for overseas orders over $125.

---
VMP (VinylMePlease)
The world's foremost record subscription service also has one of the best online records stores for exclusive VMP pressings and plenty of all-analog AAA reissues of classic albums.
Although members receive a significant discount and exclusive access to many releases, you can still buy a wide range of high-quality pressings spanning various genres and eras. Having experienced a full year of VMP membership, I can vouch for the quality, which have been some of the highest quality pressings added to my collection. 
---
Amoeba Music
If you're lucky enough to live near one of Amoeba's California record stores, they provide a superb destination for music lovers to browse a wide range of music and enjoy regular live performances.

It takes hard work and quality service to survive as an independent record store. By buying online, you can help secure the feature of independent record stores, even if you can't get to their location.
There's a healthy range of records and CDs available on their website. You can even pick up a movie and some merch while you're there, should it take your fancy.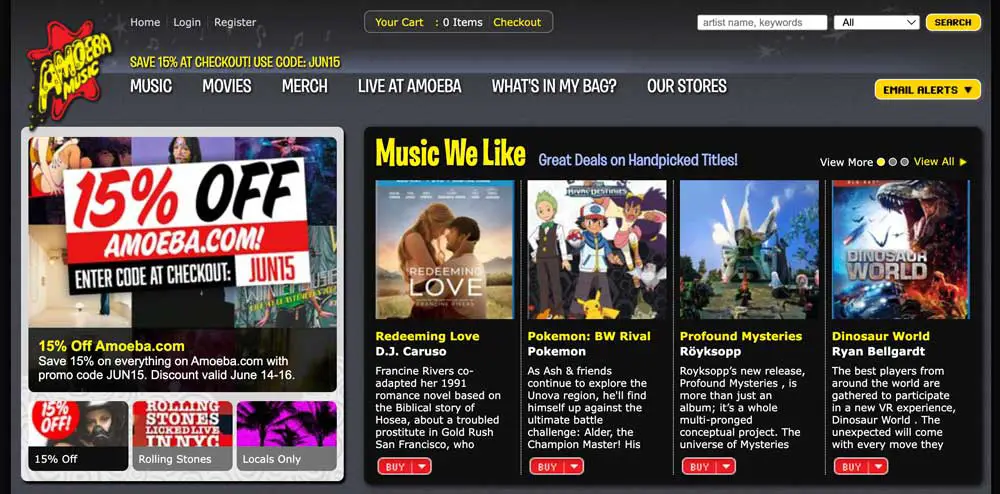 ---
Experience Vinyl
Similar to a Record Club, Experience Vinyl offers limited edition pressings. Unlike record subscription services, there are no pre-payments and no need to sign up; it's completely commitment-free. 
If you're based in the US and like the sound of regular exclusive vinyl pressing without the recurring payments, Experience Vinyl could be the online record store for you.
Exclusives include special edition releases, autographed records, anniversary box sets, book and vinyl bundles, and much more.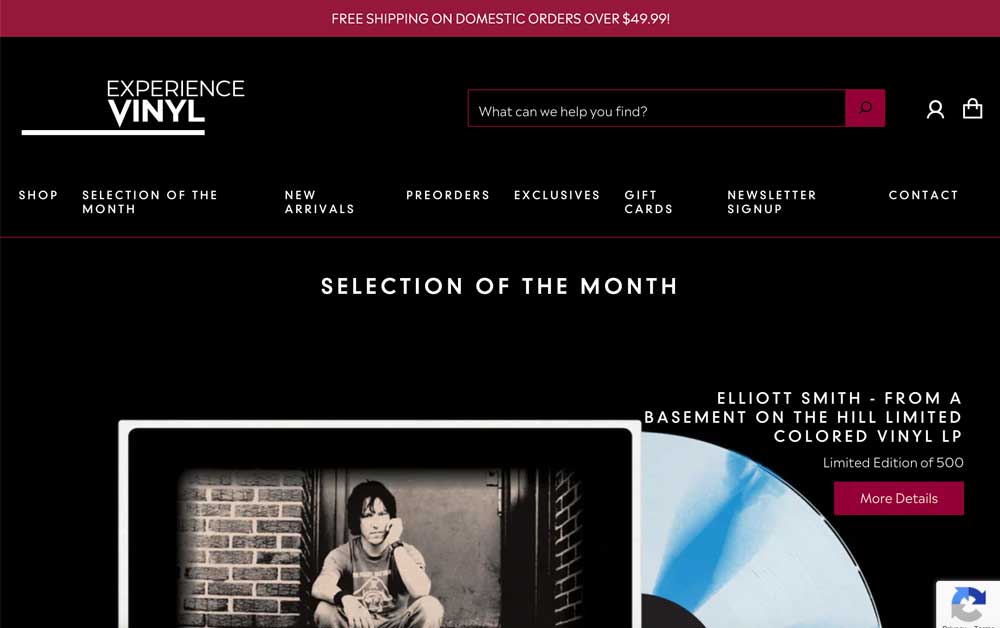 ---
Norman Records
As an online-only independent record store, Norman Records is a great alternative to behemoths like Amazon when looking for the best place to buy vinyl online.
Their customer service is friendly and attentive. As a nice personal touch, the staff write frequent album reviews demonstrating a real love and passion for music, particularly on vinyl. 
If you're based in the UK and haven't checked out their website, I highly recommend starting with their "Album of the Week" section.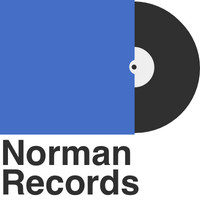 ---
Rough Trade (US & UK)
The original Rough Trade store in West London was opened in 1976 by Geoff Travis. Travis also went on to form the record label of the same name that brought us countless household indie names (the most famous of all being The Smiths, of course).
There are several Rough Trade Stores in the UK and a spectacular US outlet based in Brooklyn, New York. You can easily shop online from the US or the UK for a wide range of genres, including a number of Rough Trade exclusives.
I find their "sale" tab particularly helpful for seeking out the best prices, and the addition of merch and books to the store brings a nice lifestyle element – similar to their brick-and-mortar record shops.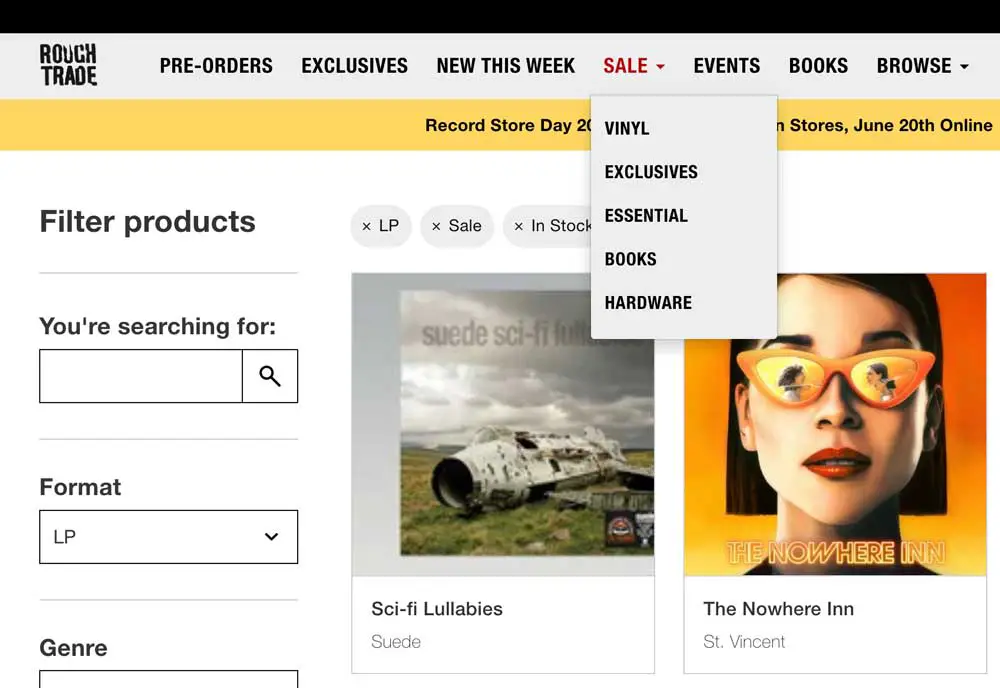 ---
Dusty Groove
If you're an avid collector of jazz, funk, soul, hip-hop, or world music, Dusty Groove is one of the best online record stores out there. There are hundreds of new titles added daily, with plenty of rare and collectible titles in the mix.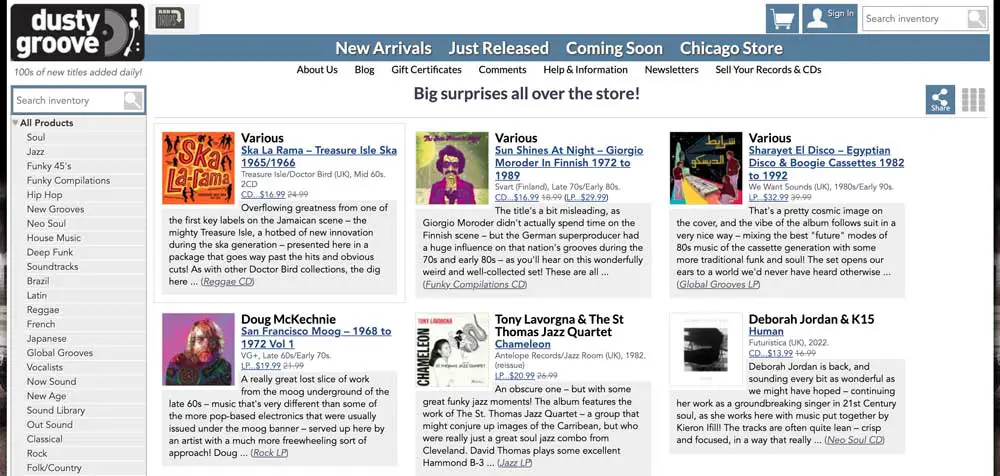 ---
Turntable Lab
Turntable Lab started life as a dedicated online DJ Store making its name by selling Technics 1200s and Shure cartridges at reasonable prices.
Today, Turntable Lab is a trusted go-to online record store for a wide range of vinyl records, HiFi equipment, and DJ gear. Their dedicated staff of musicians, producers, and DJs are actively involved in hand-curating the best records and gear drawn from over 20 years in the business.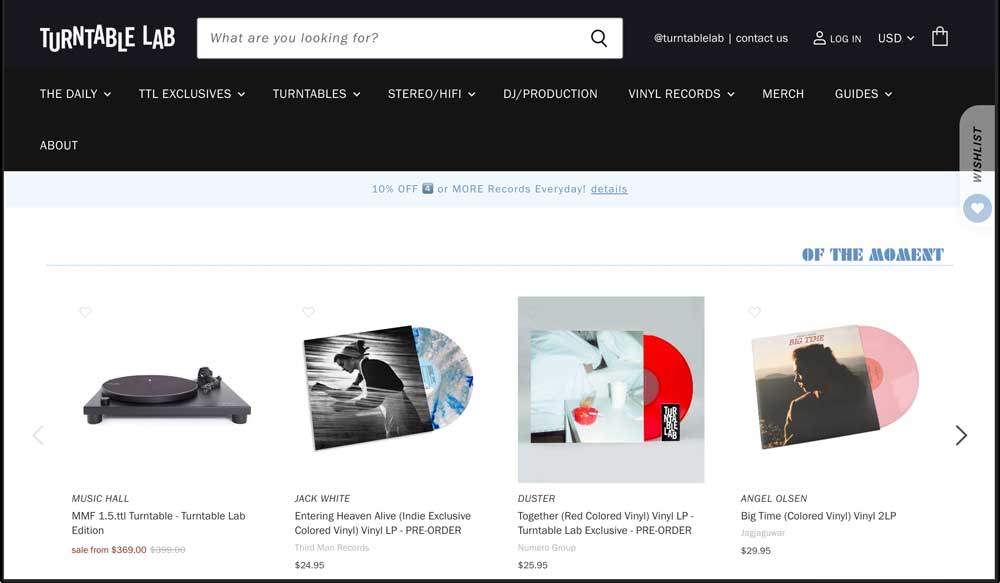 ---
Amazon
Although we love supporting independent record stores, it's difficult to ignore Amazon when buying records online. Their service is undeniably fast, there's a wide range of records available no matter what part of the world you call home, and their no-nonsense return policy is practically unmatched. 
Some collectors have complained about warped records due to questions over how well Amazon store their records, so knowing you can easily return a faulty record gives you absolute peace of mind.

---
Your Local Record Store
After the 2020 global lockdowns, countless independent record stores were forced to close their doors. This led to a huge push for small independent stores to set up online stores. 
If you are lucky enough to have an independent record store you love, it's worth checkout if they now have the option to buy online so you can continue to support them when you need the convenience of internet shopping.
---
Best Online Vinyl Stores – The Bottom Line
Music is such a personal and subjective topic. Ultimately, the best place to buy records online is the place that suits your unique musical taste and service requirements. Some like the spontaneity and sense of serendipity that subscribing to a record club can bring; others prefer a more proactive approach to growing a record collection and the thrill of finding those holy-grain first pressings.
Undoubtedly, the rise of online record shopping has both helped and hindered independent record stores. However you choose to buy records, try and support your local independent record store as much as you can. Yes, use online stores, but don't forget the joy of crate-digging when you have the time.
What's your favorite online record store? Let us know in the comments section below.