Browsing the used section of your local record store is one of the best ways to expand your love of music and vinyl. Used records offer a treasure trove of musical history. There are thousands of titles from across many decades just waiting to be discovered, but finding the right record at the right price can feel like searching for a needle in a haystack.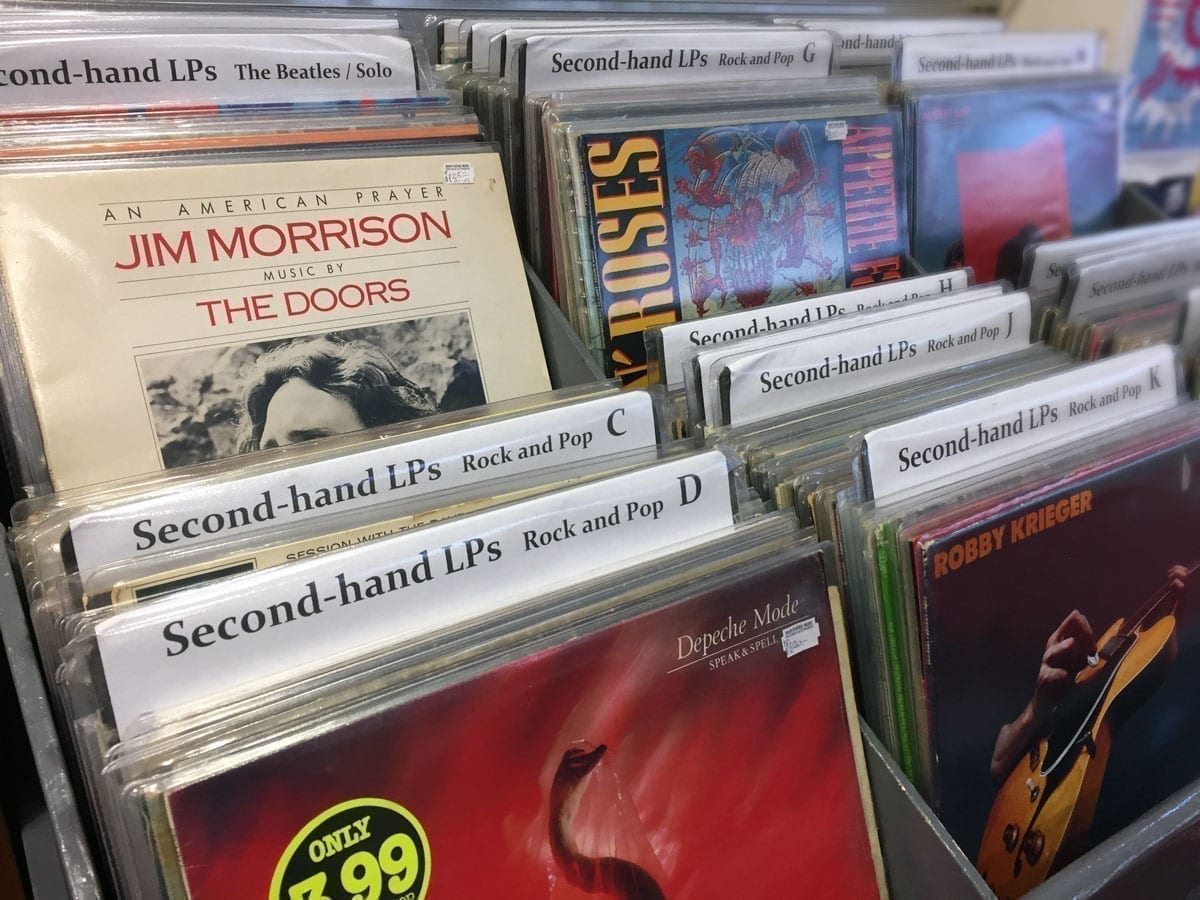 That being said, you don't have to be a music historian to start a serious record collection. All you need is a basic understanding of what to look for and you'll soon be able to identify a diamond in the rough.
So without further ado, here's our list of top tips to help you shop smart.
Tip 1: Identify a Good Record Store
There are plenty of places to buy used records, be it online via Discogs and eBay, or even via your local charity shop or thrift store. But the best place of all is a knowledgeable local record store. A good record store will have passionate staff that are dedicated to curating the best possible records at a fair price.
You can use Discogs to identify the fair going rate for any particular record, and this will give you a great starting point towards understanding the value of used records. Over time, you'll get to know which record stores are over-charging (and many do inflate their prices). To be fair, there is usually a premium attached to buying from a physical store, as they have to account for additional overheads that online sellers/retailers do not. However, there's fair margin, and then there's opportunistic pricing. 
There is no simple way to evaluate the price of a particular record, but Discogs does offer statistics and tools to help collectors. 
On each release page, you can find statistics showing sales data. These figures show the lowest, median, and highest amounts a record has sold for on Discogs. You can also click on the 'last sold date' to view the full sales data, which includes a chart to track price trends over time. By creating a Discogs wishlist, you can easily keep track of any particular records you're searching for and the going-rate over time. Armed with this data, you can shop around at your local record store(s) and build an understanding of fair pricing over time.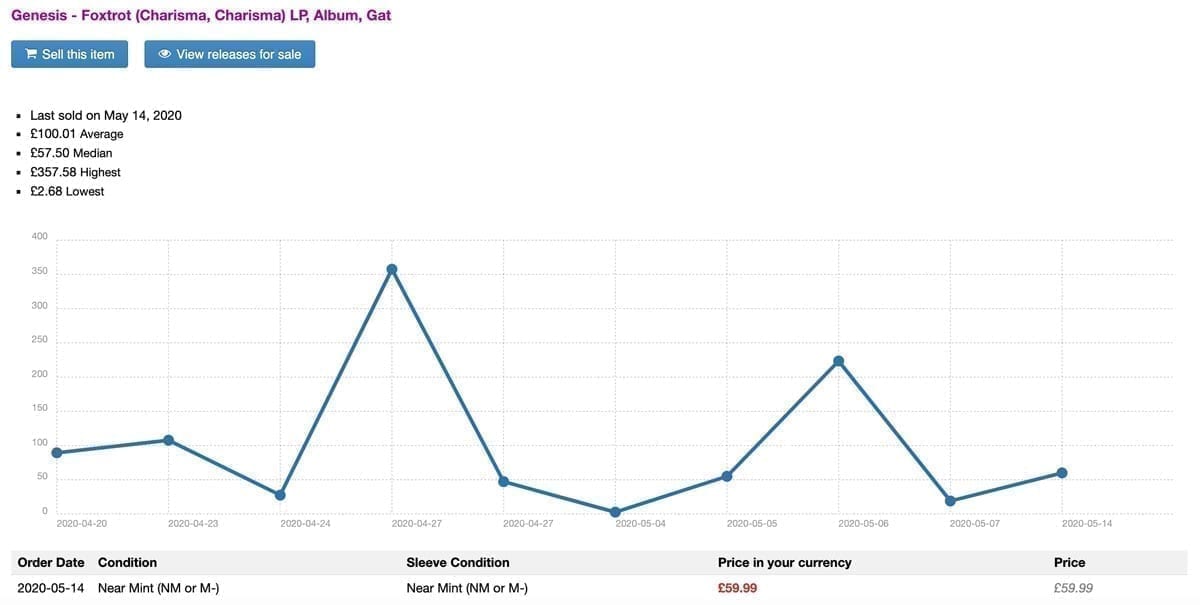 A good record store will also work with you to find the music you love. As you build a direct relationship with them, you may also receive recommendations of old records you should try based on your previous purchases. You simply cannot replace this experience online.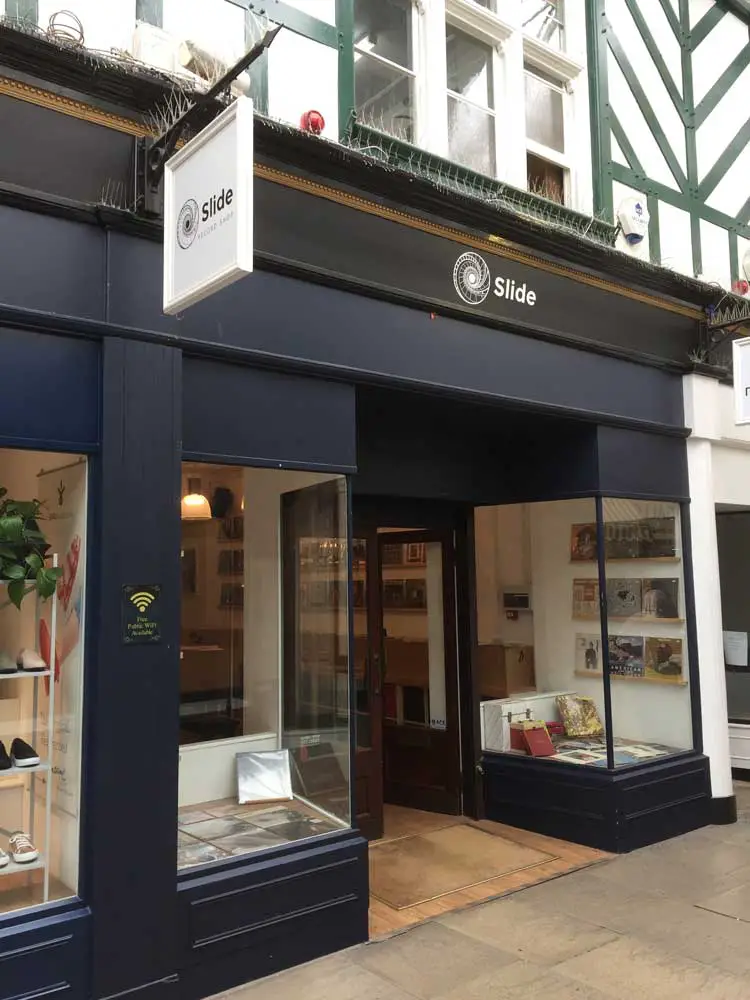 Tip 2: Always Check The New Arrivals
One of the first things I do when entering a record store is check out the new arrivals. These records are fresh into the store, and it's here that you'll often find some of the most sort-after releases. Over time, if these are not picked up, they're transferred over to their respective genre sections, so it stands to good reason that the most popular or sought after records never make it beyond the new arrivals bin. Start here before you progress you your usual genre section. 
Tip 3: Learn Some Key Visual Inspection Techniques
In general, I am always cautious of any records considered lower than VG+ (very good plus). In my experience, with anything lower than VG+, there's a strong chance it'll be virtually unplayable. This is not an exact science as there will always be an element of risk when buying used wax. So I wouldn't entirely rule out records below this mark, but it's best to proceed with caution.
There are usually a few tell-tail signs to help make your decision. Outer jacket wear and vinyl surface inspections are always a good place to start, but another great trick is to check for label wear around the spindle. Often, if a record is 'well-loved', there will be noticeable wear around the center hole from repeatedly missing the turntable spindle.

Another key visual cue is the lead-in groove (the outer edge of your record). Pay close attention, as any scratches around this area could indicate that the previous owner wasn't very careful when lowering the stylus. On some records, you may also notice excessive 'rubbing' in this area, which is usually a sign the record was played using an old fashioned record stacking machine; such devices were notorious for heavy record wear. 
If the record was previously owned by a library or radio station, there might be some additional visual cues. For example, I have a copy of Fleetwood Mac's Mirage that was clearly owned by a library judging from the stamp mark. Records from libraries are often very poorly looked after and would've been played on many badly maintained turntables over the years. In most cases, it's best to avoid these records.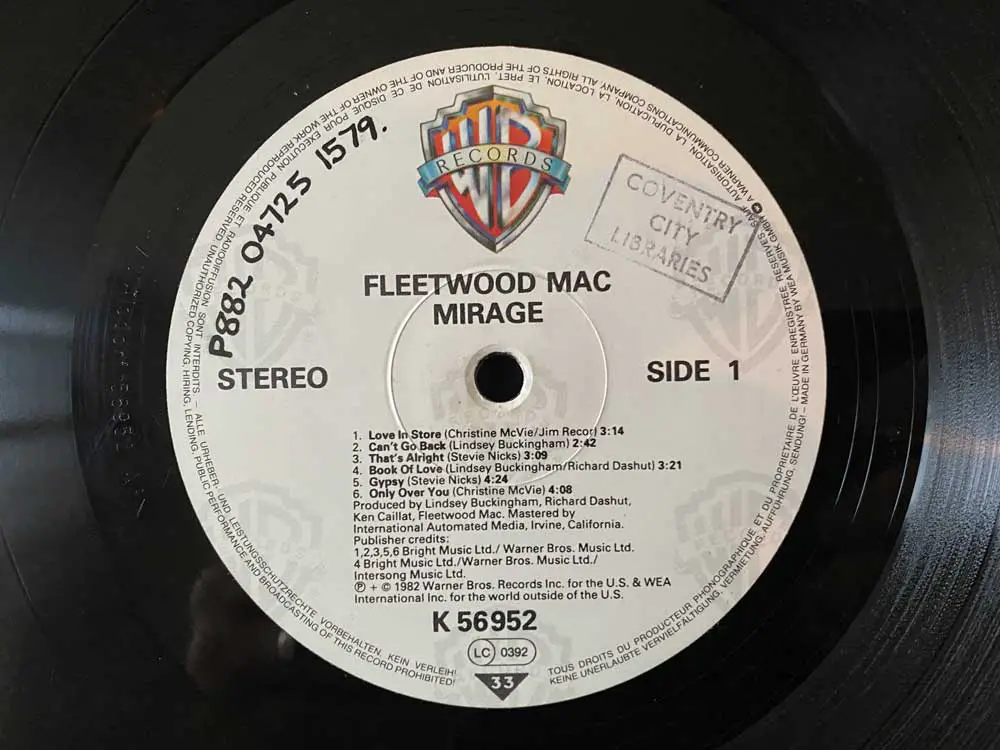 Radio copies are another story. If the station owner liked the record, there's a good chance it'll be played to death. If they didn't like the record, you could be in luck, as the record was likely hardly ever played. Check the usual visual wear indicators and the spindle hole before buying retired radio copies.
Tip 4: Take it for a test spin
If you're still unsure, it might be best to take the record for a test spin. Most good record stores will have a listening station so that customers can demo records before they buy. Some are accessible from the shop floor; others are behind the counter. If they don't let you spin the record before you buy, chances are you're not in the right record store!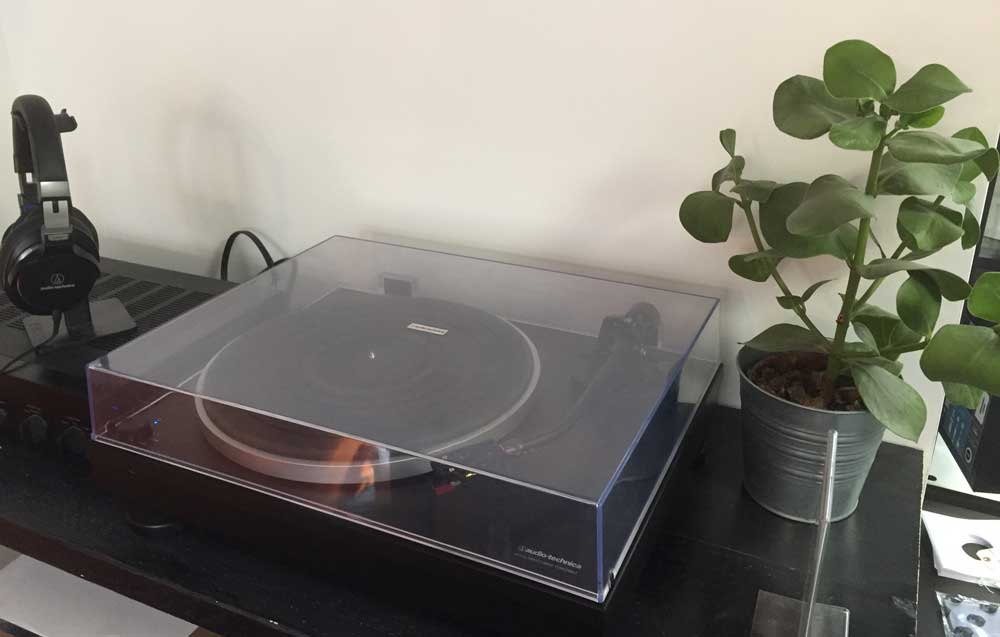 Tip 5: Buying online? Try this visual inspection hack
Most online sellers use a grading system to help with describing the record condition. The problem is, one man's NM (near mint) is another man's VG (very good). There are guidelines published on the Discogs website, but the final grading of any listing is eventually down to user discretion.
Photos help, but without natural light, and the ability to use reflection to catch subtle scuffs and scratches, buying used records online often feels a bit like stabbing in the dark. 
If you have a copy of photoshop, it's worth downloading the images and playing with the 'levels' function, which you can find in the image adjustments menu. You can watch step-by-step instructions in the video below on how this is done. The record had some visible scuffs even before I edited the image, but a small 'levels' adjustment revealed many more surface imperfections. 
Tip 6: Learn to Read DeadWax / Matrix Numbers
Catalog numbers printed on the record label can give you some idea of what a record is worth, but in many cases, multiple pressings of the same record can have the same catalog number. You can use matrix numbers and other markings in the deadwax to more accurately identify a record. 
Again, Discogs is your friend here. Let's take a copy of Genesis, Foxtrot as an example. I have two copies of this record, one is an original pressing, and the other is a re-press. Both versions have the catalog number CAS1058, but the deadwax of each copy reads slightly differently.
The original pressing (1972):
(A Side Runout): CAS 1058 A-1U Porky
(B Side Runout): CAS 1058 B-1U Pecko
The later copy (likely 1975):
(A Side Runout): CAS1058 A // 3 420 03 1 5 4
(B Side Runout): CAS1058 B // 2 MASTER ROOM
Most earlier copies of this record have exactly the same catalog number, but by looking closely at the deadwax (runout groove space) and examining the additional notes on Discogs, I can see that my earlier copy matches the original UK pressing. 
Saying that, matrix codes and runout messages are not always foolproof. I can see that, with this particular record, another pressing actually has very similar runout information. However, in the additional notes, I also see the first pressing has a textured gatefold sleeve, whereas the other pressing is a smooth print. 
It's always worth taking a cellphone (mobile phone) with you when shopping for records, as this will help you identify more valuable original pressings.
Tip 7: Always clean the record
When buying a record (used or new) you should always wet clean the disk before allowing it to grace your turntable. Depending on how well the previous owner looked after their records, the used record you're about to buy will have varying amounts of dust, dirt, and fingerprints on the surface. Dirty records sound bad, but more importantly, the built-up dust and grime will also speed up stylus wear. There are plenty of affordable ways to clean vinyl records, and we've covered most of them extensively throughout this website. Do yourself a favor and give all your findings a thorough clean before sitting down for the first spin. 
Tip 8: Consider a Premium Online Used Record Store
To reduce the hassle and risk, you could consider buying your used records from a premium online store, such as Vinyl Pursuit, for example.
Unlike most used record stores and Discogs purchases, all the records you buy from vinylpursuit.com are restored using an ultrasonic record cleaning machine before shipping to you in brand-new premium inner and outer sleeves.
For a complete overview of Vinyl Pursuit, check out our full review and video.