Opened in 1976 by Geoff Travis, the original Rough Trade store based in West London would eventually spawn a series of record stores and a record label responsible for some of the most loved acts to immerge from the British independent music scene.
Sound Matters visited the iconic Rough Trade West to explore what makes this place historically important and a modern-day pillar of the vinyl community.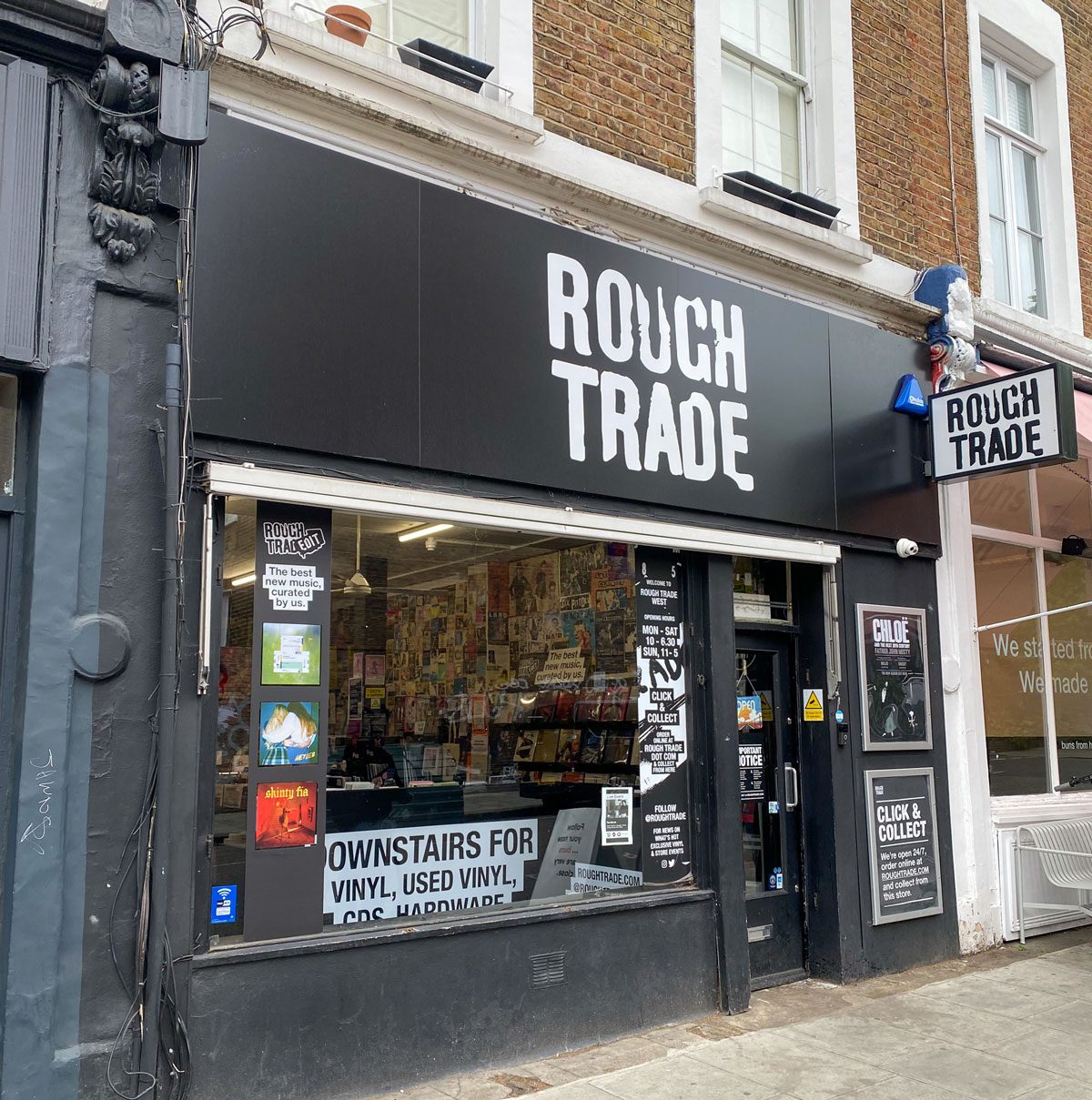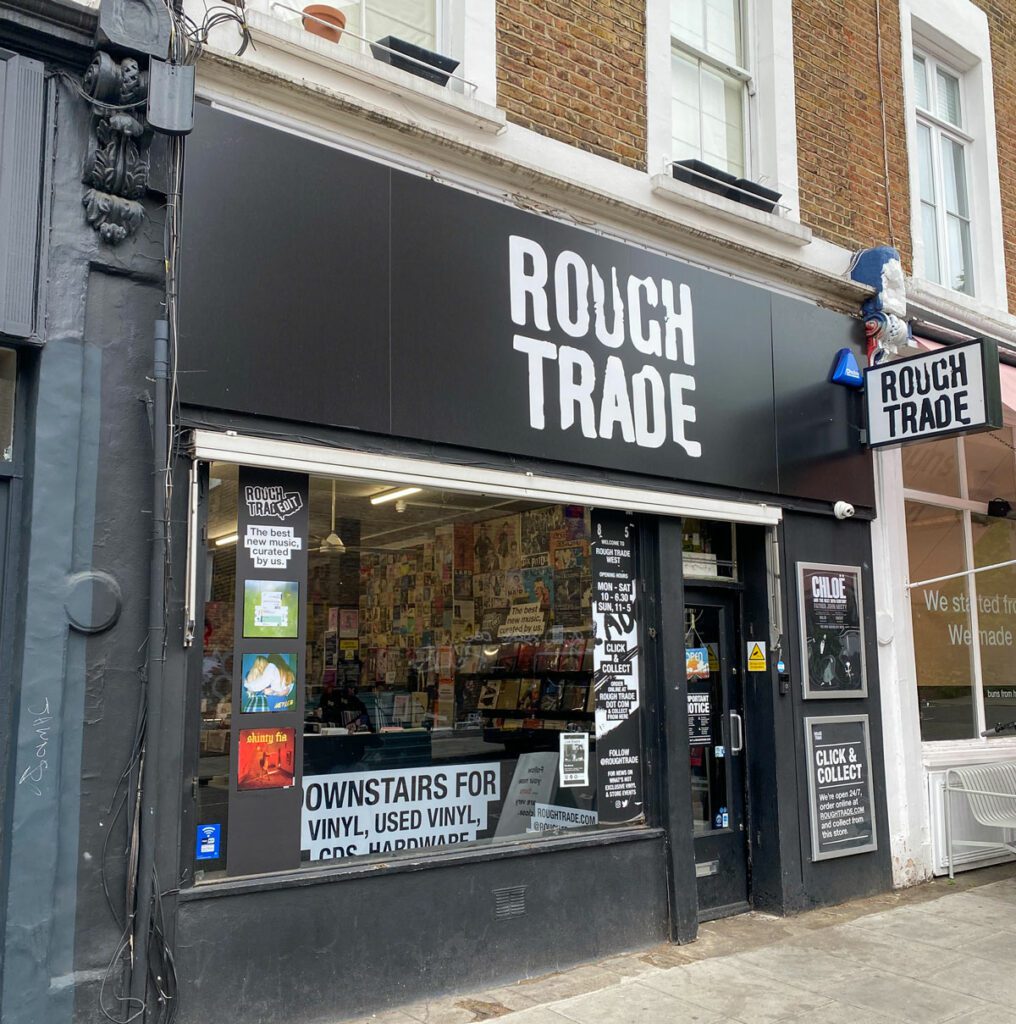 Travis originally opened Rough Trade on Kensington Park Road around the corner from the current location on Talbot Road. It is said that he took the name from the Canadian punk band Rough Trade. 
In the years to follow, Rough Trade became a cultural hub for the punk movement and the spirit of independent music. By 1978, the store spawned Rough Trade Records with Travis at the helm. When they picked up a little known band called The Smiths in 1983, Rough Trade could not have imagined how they and the band would soon become household names, solidifying their place in music history. 

Just before their date with destiny, the business went through a rough financial patch in 1982, which resulted in Travis selling the record store arm of his business to a handful of employees. In the process, the store relocated to the modern-day Talbot Road location.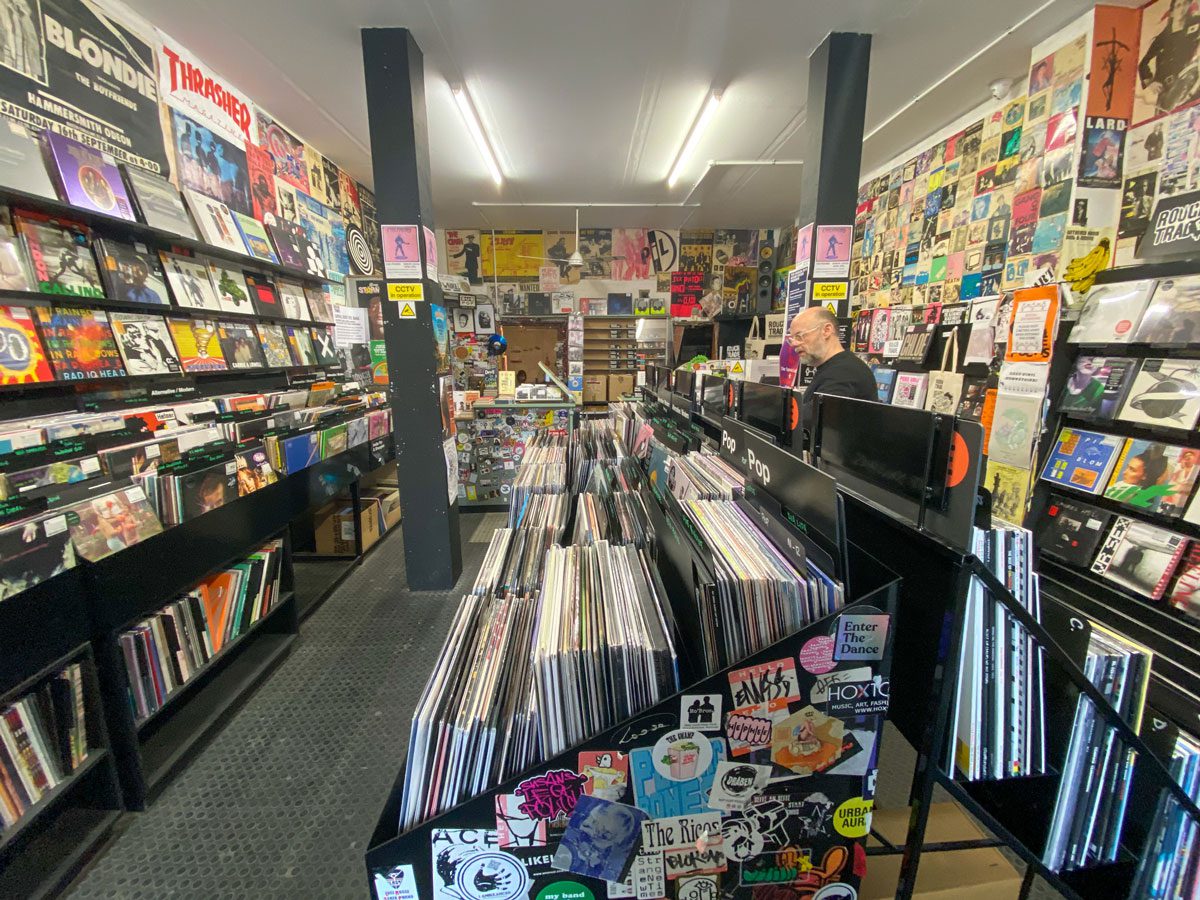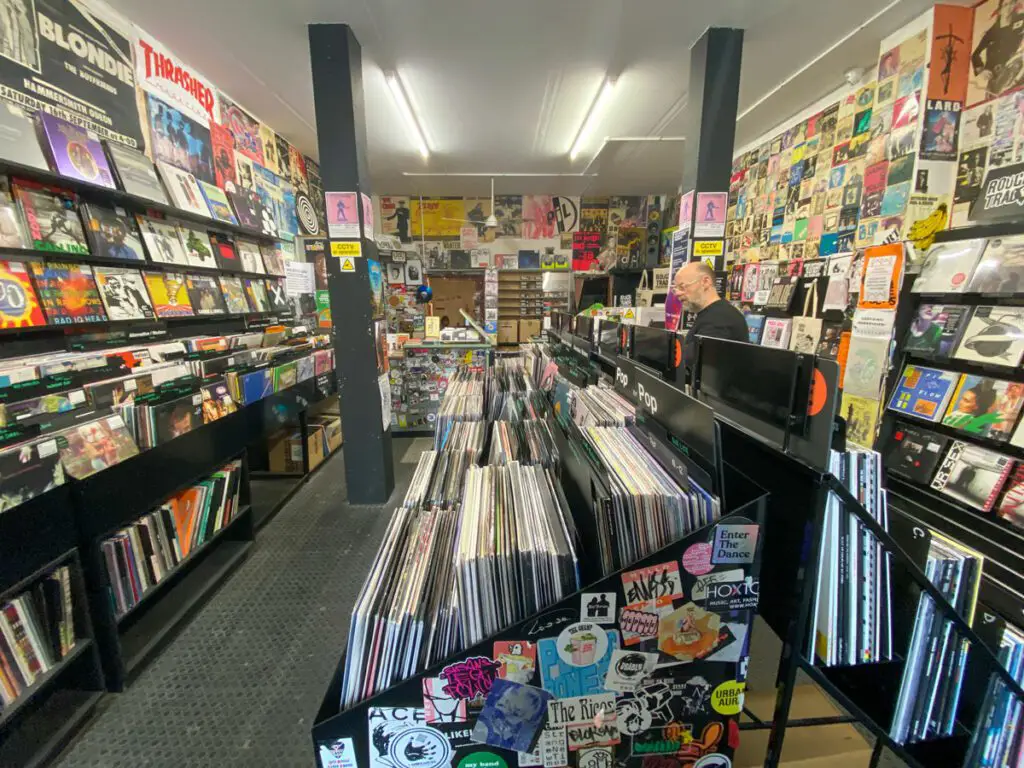 Rough Trade record stores remain a separate business to the iconic label, although the two are closely linked in many regards. Aside from The Smiths, we can thank Rough Trade Records for the likes of Alabama Shakes, The Libertines, The Strokes, and Arcade Fire.

Over the years, many other Rough Trade locations have come and gone worldwide. Today, though, the original Rough Trade West location survives and is now joined by locations in East London, Nottingham (UK) and New York.
Previous locations include stores in San-Francisco, Tokyo, Covent Garden (London), and Paris—all of which sadly closed with the rise of online music.
Traditionally, Rough Trade specialized in the post-punk genre, but on my visit, it was clear there is more to this classic record store. There's a fairly eclectic choice these days housed on two floors. Alternative rock and pop dominate the main floor, and there's a healthy dose of Jazz, Electronica, Dance, Hip Hop and Metal on the basement level. There's even a section for Soundtracks if that's your cup of tea.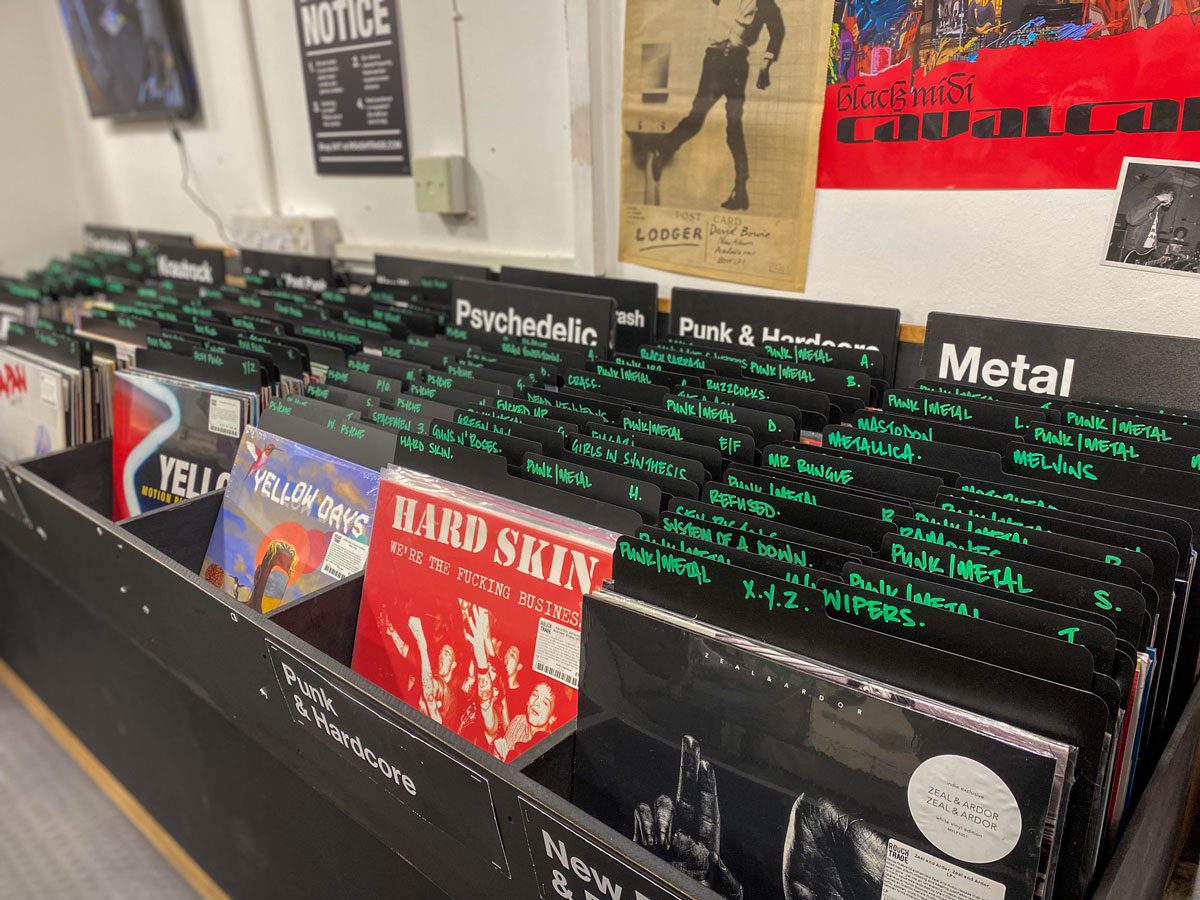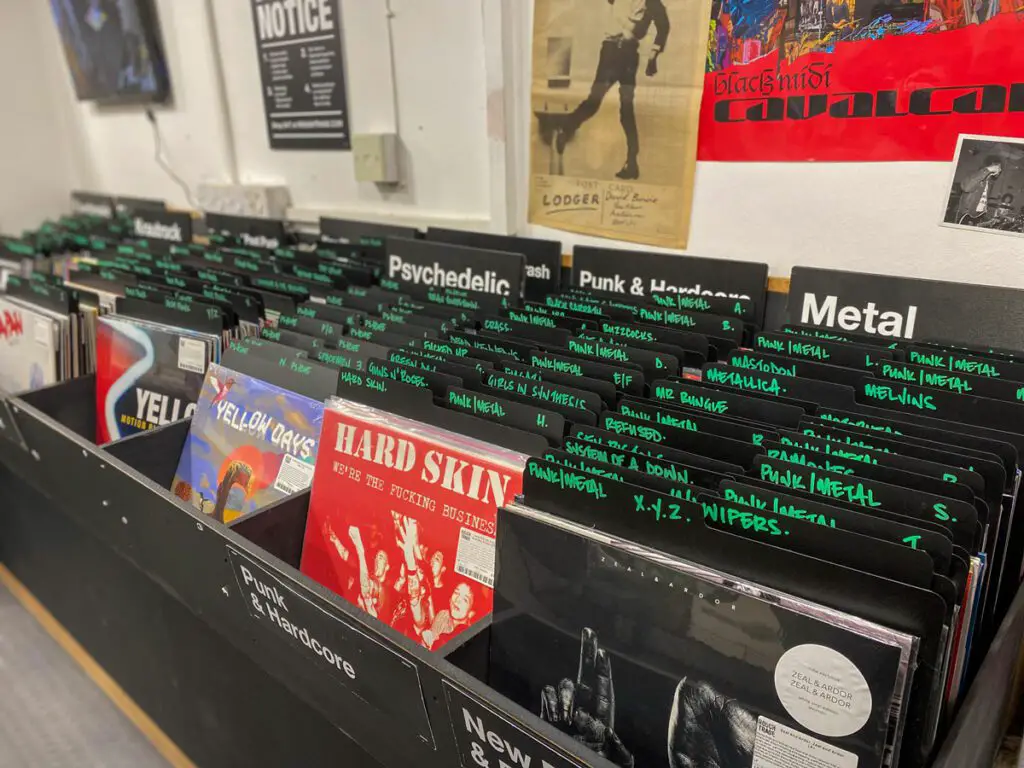 Rough Trade mostly specializes in new records, so while there's a solid couple of racks for vintage vinyl lovers, the focus is more on fresh wax in this instance. The emphasis is on quality rather than quantity; in their own words, all Rough Trade vintage stock is "hand-picked with care and curation". I see this as an admirable approach to used records, as some record stores will stock any old tat, to be quite frank!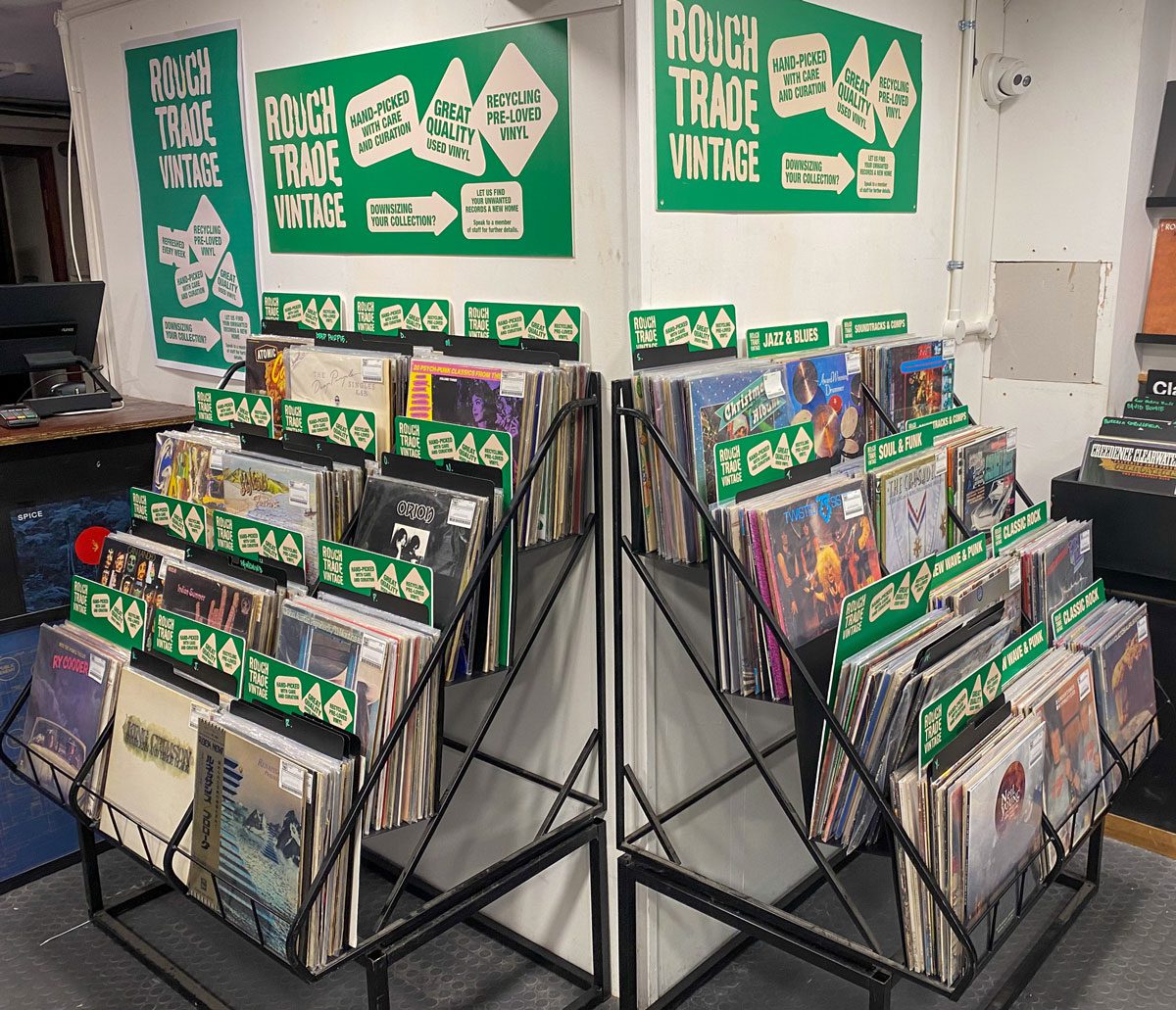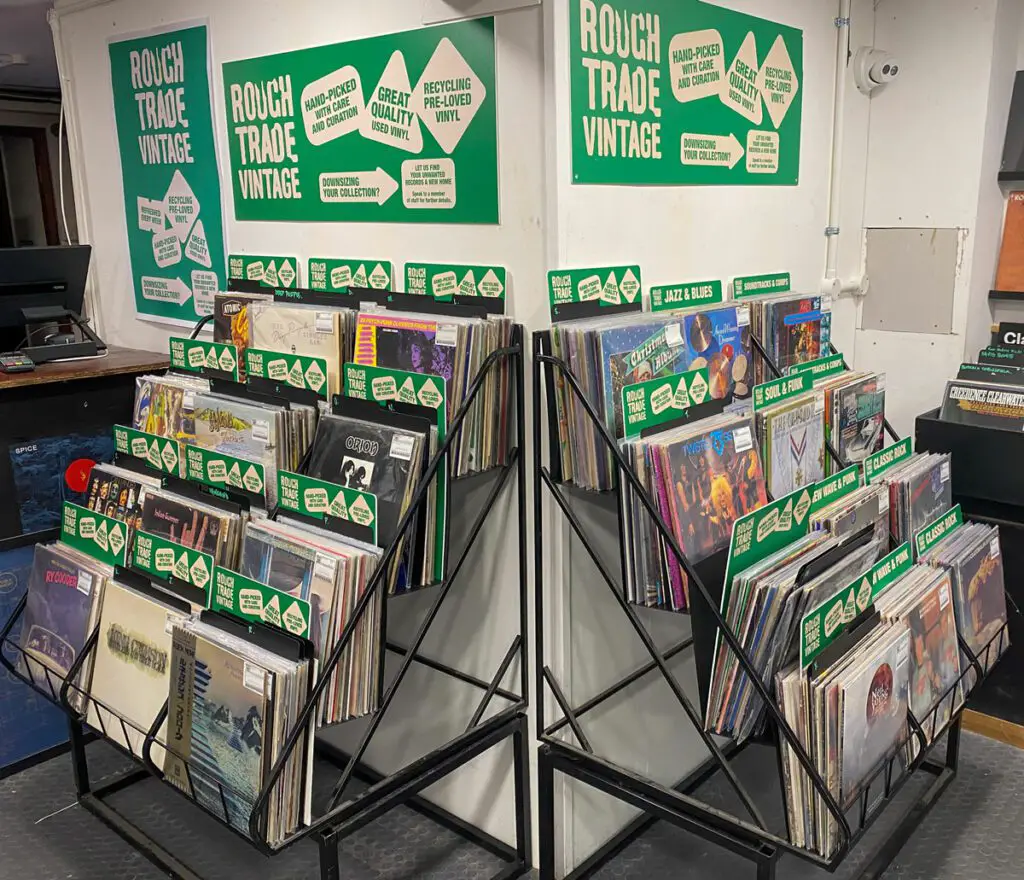 On this particular visit, I didn't spot any used records on my want-list, so I decided to browse new records for my collection. All the new records have written descriptions to encourage browsing and music discovery. First of all, I picked up a copy of Arctic Monkeys AM. I loved the first Arctic Monkeys album and have always seen AM as a return to form after three fairly average offerings between those two albums. It has been on my list for a while and was listed under "Rough Trade Essentials" (another of their initiatives to encourage music discovery).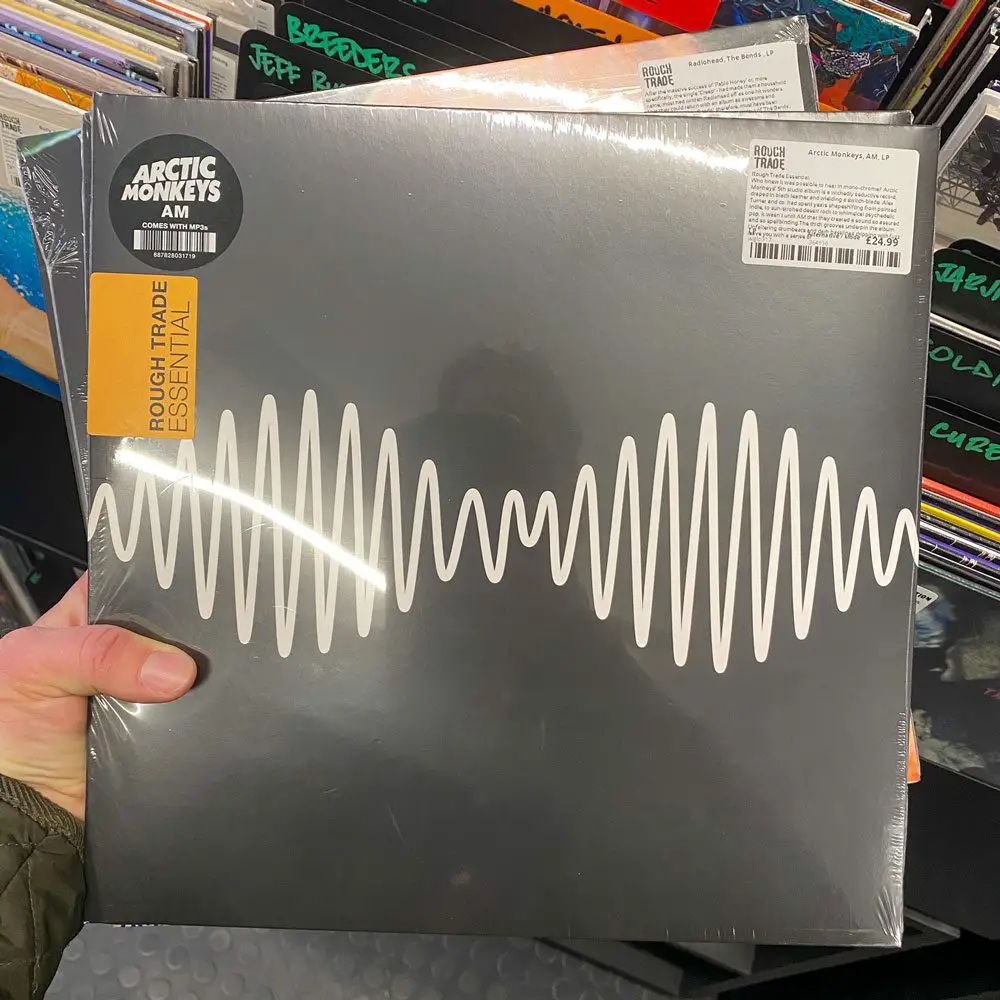 Next up, I decided to add a couple of Radiohead albums to my collection that I've owned on CD for years but don't currently own on vinyl. The copy of Hail to the Theif I grabbed is a nice 45-rpm pressing (always a bonus from an audiophile perspective). The second Radiohead album I bagged was The Bends, which is a fairly ordinary pressing, but then again, I'm not aware of any new special release versions of this 90s classic.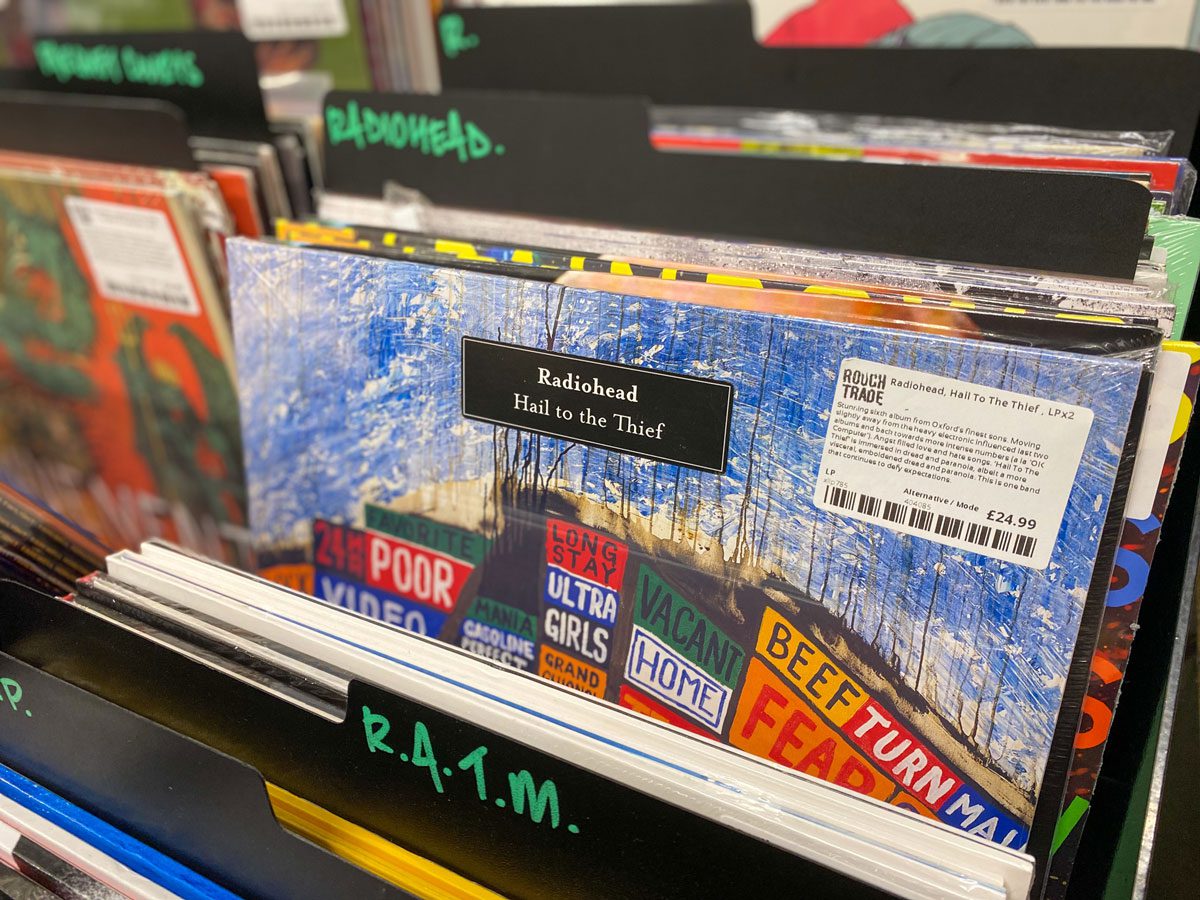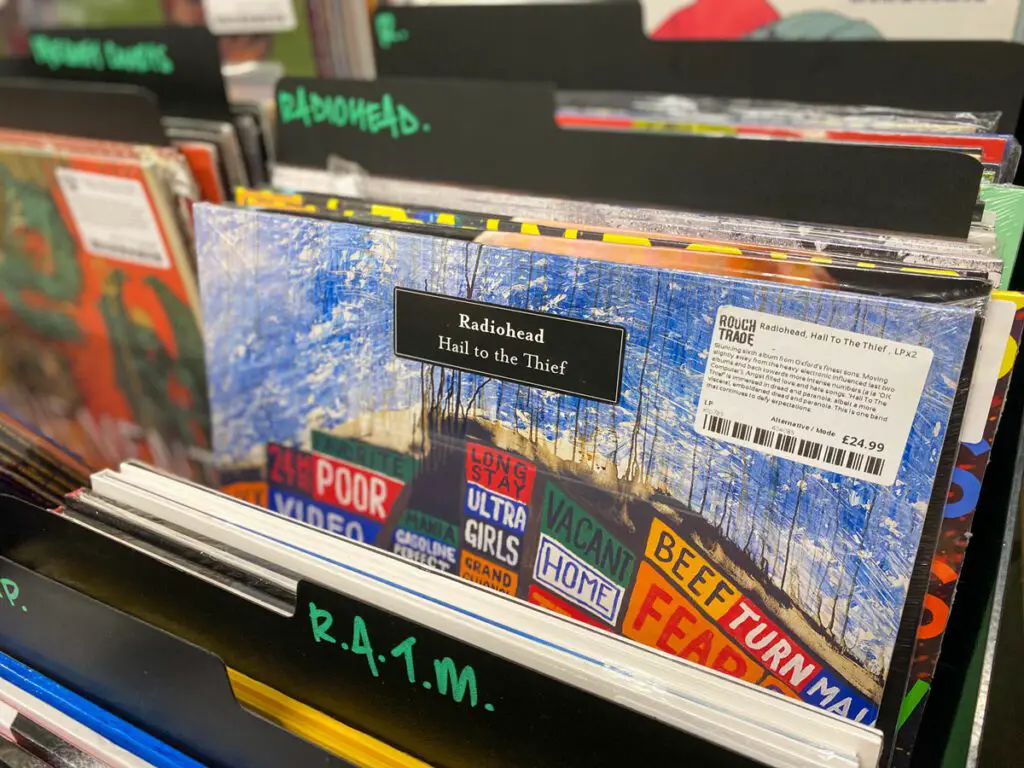 Lastly, I couldn't resist a quick dig for John Frusciante records (one of my favourite musicians). Sat in the crate was a copy of his 2020 release, Maya, which arguably should be housed under electronica rather than alternative rock. I haven't actually heard this record yet as some of his electronic work has eluded me somewhat, but on this occasion, and since it's getting harder to find new copies of this release, I decided to take the plunge. 
The store manager, Chris Summers was at the helm during my visit and could be heard chatting to some of the regular (sometimes quite eccentric) customers. Rough Trade West attracts a healthy mix of local and tourist trade but also the occasional celebrity. It's a true music hub for all walks of life; the walls are adorned with posters, signed memorabilia and nods to the store's rich cultural history. This globally rebounded vinyl mecca is a must-visit for any UK-based or travelling record lover. 
Have you visited Rough Trade West? How was your experience? Let us know in the comments below.