For years, MoFi inner record sleeves have set the industry standard for "archival quality" record protection when storing your vinyl records.
Their three-ply design and ultra-soft antistatic polyethylene material made them the go-to choice to vinyl enthusiasts the world over seeking unparalleled protection for their record collection.
…But what if they could be better? Canadian company Vinyl Storage Solutions (VSS) may just have achieved such a feat.
Rice Paper Sleeve Popularity
MoFi "rice paper" style inner sleeves have become so popular that many imitators now exist on the market.
I personally have used MoFi record sleeves for many years (and still do), but also, I have tried some of the many MoFi "copies" from the Invest In Vinyl sleeves now readily available on Amazon to great copies by GrooveWasher and Vinyl Pursuit.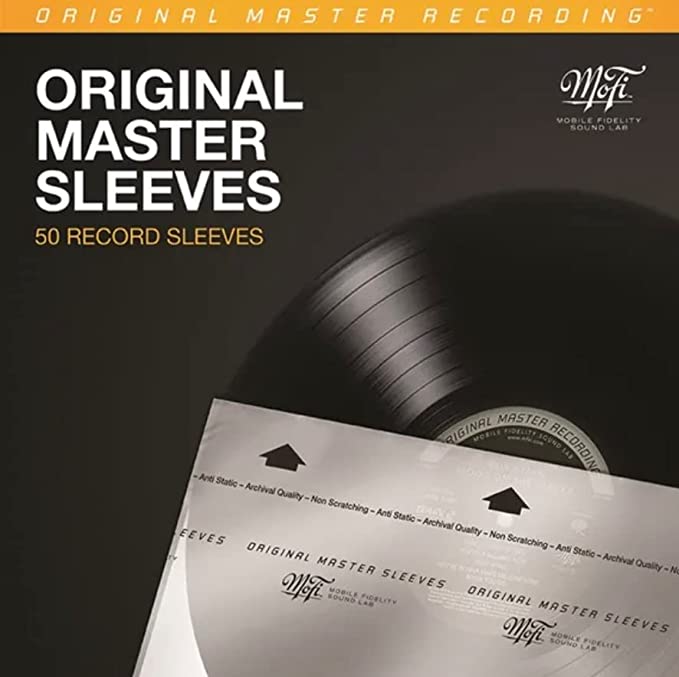 Essentially, any company that wants to produce its own rice paper style inner record sleeves can easily approach a manufacturer in China and have its own branding printed on a variation of these sleeves.

My one criticism of rice paper style inner sleeves has always been how thin they are compared with polyethylene lined paper sleeves…
Being so thin, they are very susceptible to creasing and crumpling as you pull them in and out of the record jacket. So despite being great for your records, they lack the premium feel that (arguably) they should have given the premium nature of vinyl records in a world where music is essentially free.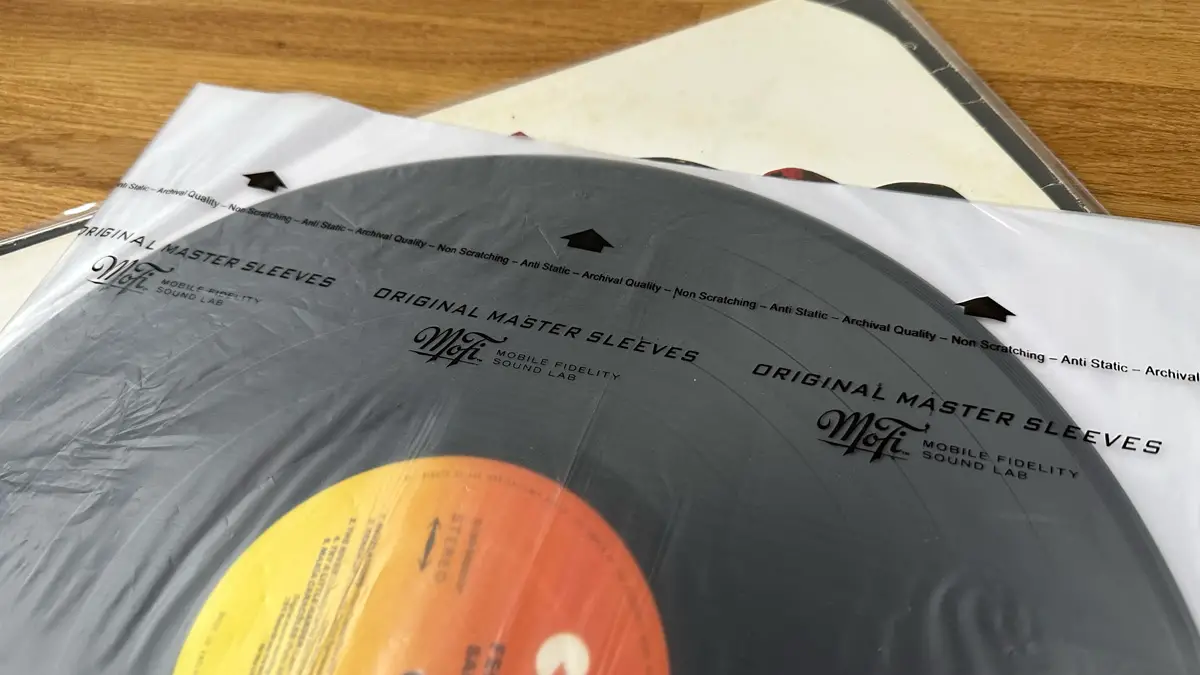 Vinyl Storage Solutions Sleeves are Thicker!
In direct answer to this criticism, VSS have sourced (from China — most of their other sleeves are Canadian-made) a thicker alternative to standard rice paper inner sleeves.
MoFi sleeve front panels are just one mil thick. The same goes for most competitors.
VSS rice paper sleeves on the other hand are available in 2mil and 3mil thickness variations.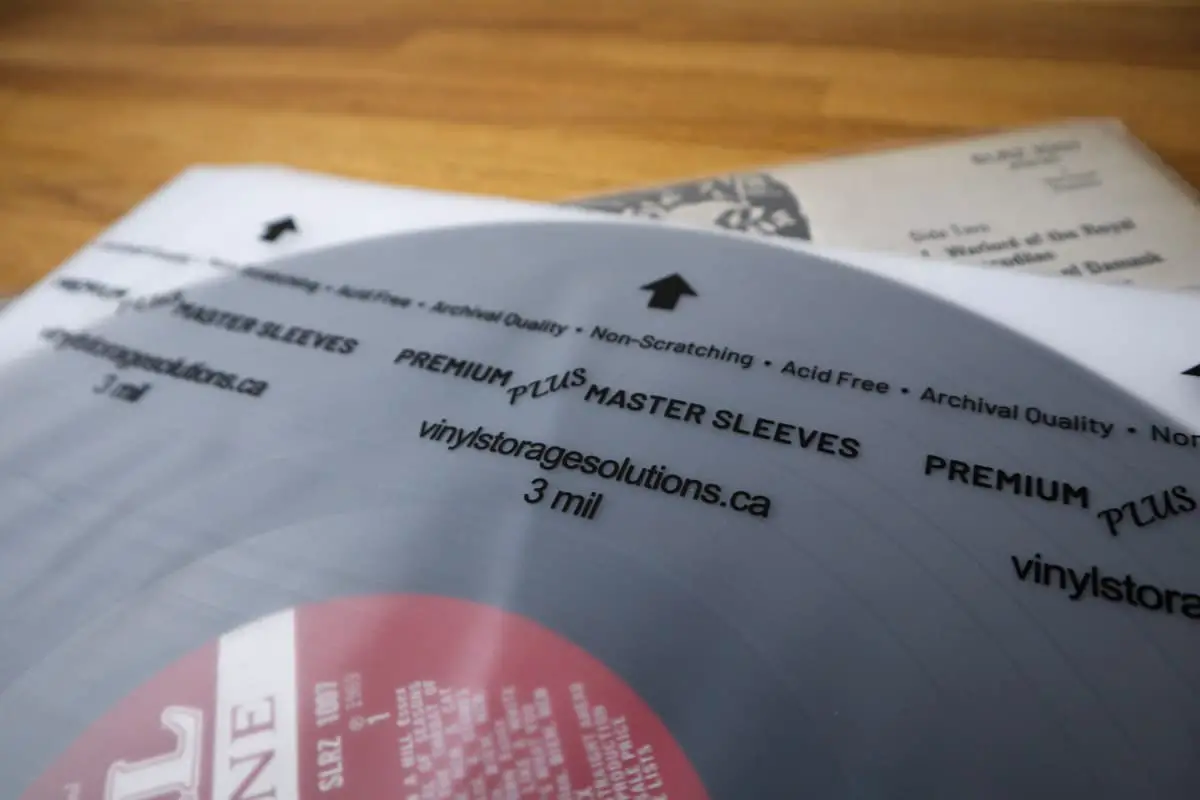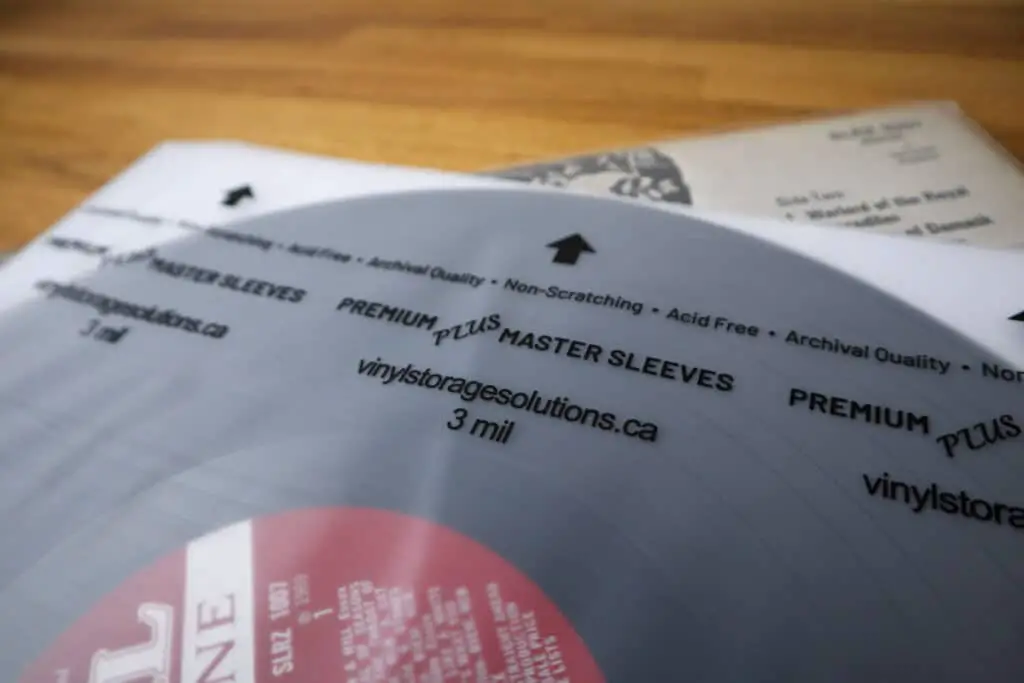 The 3mil version, in particular, feels substantially higher in quality and safer for your records than your standard MoFi sleeve.
If that wasn't enough alone, vinyl storage solutions rice paper sleeves are also made just slightly larger to better accommodate modern 180g vinyl records, while still fitting comfortably inside the outer record jacket. Nice touch.
Vinyl Storage Solutions Rice Paper Sleeves – Conclusion
The VSS MoFi style sleeves do feel significantly more "premium" than standard-issue rice paper sleeves.
They're much less susceptible to crumpling and creasing and additional thickness gives extra peace of mind for your most valuable records.
Perhaps the biggest strength of VSS as a company has always been their thirst for problem-solving, led by the company's founder Mike Sarazin. 
Starting with their original dual pocket outer record sleeves, Mike's vision has since delivered a number of record sleeve innovations addressing the many pain points of collectors. VSS rice paper sleeves continue this tradition.
Even better, they're not even that much more expensive than traditional MoFi sleeves. At the time of writing, a 50-pack of MoFi inner sleeves will set you back $20.
A 25 pack of VSS 3mil alternatives is currently $13 directly from their website, meaning that for just $6 more, you get the same amount of record sleeves, but with three times the thickness for greater protection and a premium feel. 
All things considered, the VSS rice paper sleeves start to look like a great deal for those seeking a more premium record storage option.
Exclusive Sound Matters Offer:
I'm pleased to be able to offer the Sound Matters community 10% off any VSS product direct from their website. So if you'd like to support the platform at no extra cost to you while trying these sleeves out for yourself, your support is greatly appreciated. Simply use the code SOUNDMATTERS10 on checkout.
Let me know your experience in the comments of this review!
Viewers in the UK can obtain VSS sleeves from mintsleeves.com (No discount code just yet, perhaps in the future).