Vinyl record subscription services continue to grow in popularity.
They're a fantastic way to grow your collection, discover new music, and broaden your musical horizon.
At Sound Matters, we've reviewed a wide range of vinyl record subscription services available in North America, the UK, and the EU. 
Each service offers a unique approach, with some focusing on specific genres and others emphasizing broader music discovery. 
VinylBox is a newer UK-based service where the ethos is one of venturing outside your comfort zone to discover new music.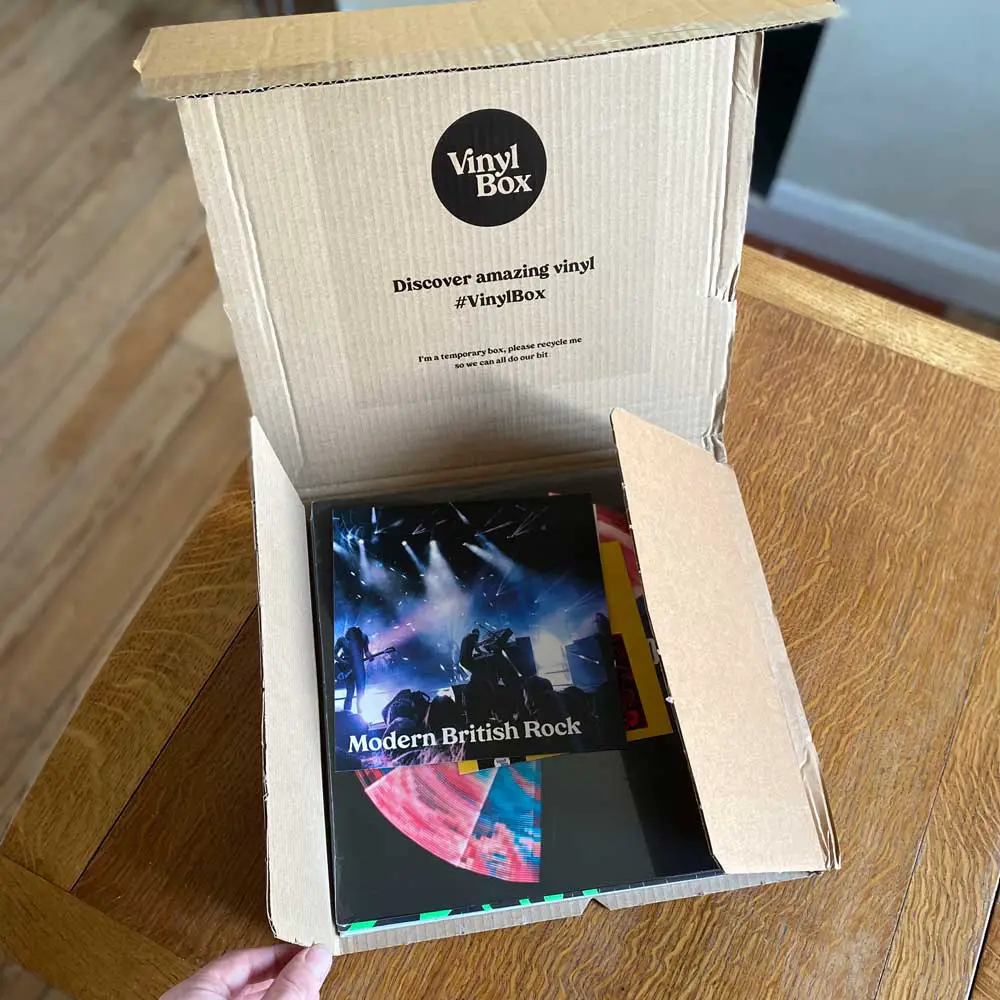 How Does it Work?
Subscribers receive up to three curated albums per month depending on their preferred package.

Each month, the theme is announced, including six albums (up to three of which will make up your hand-curated VinylBox).
If you're not feeling the selection, you can swap two of the albums, or simply choose from one of the previous boxes detailed on their website.
To give you a flavour of the variety on offer, previous boxes include a wide variety of genres from Jazz to West-Coast Hip Hop, and everything in between.

As a nice extra touch, and to add another level of experience to your subscription, VinylBox partnered with Universal Music's U-Discover team to provide custom liner notes detailing the back-story behind your selected genre or the current month's theme.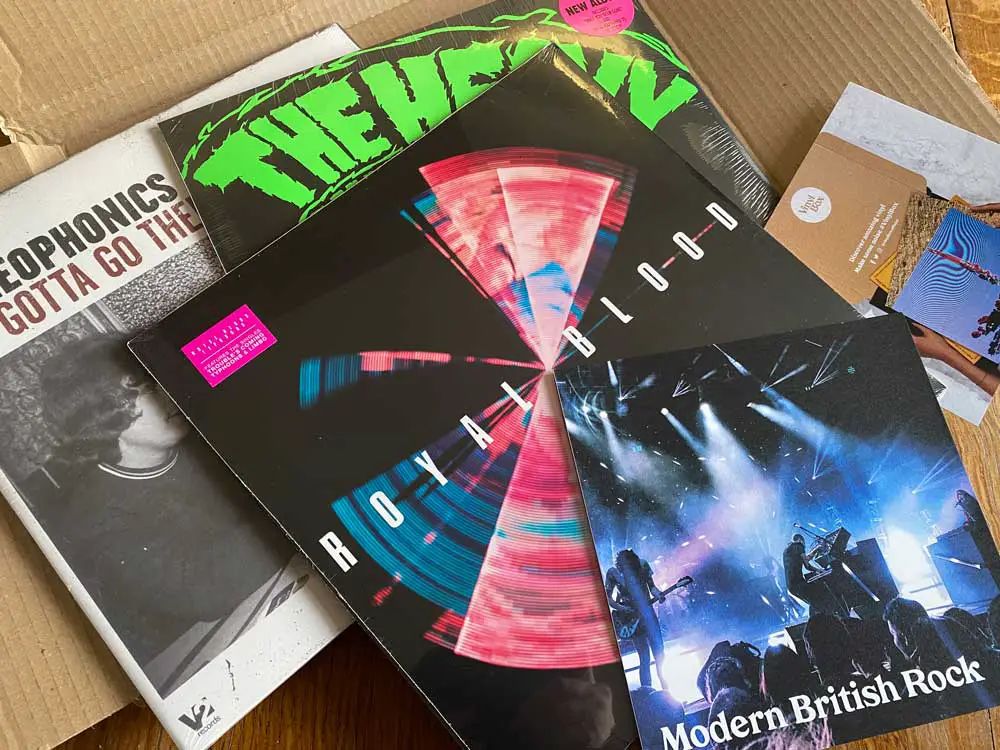 Vinyl Box Subscription Review
My sample subscription arrived with three hand-selected albums from the Vinyl Box Modern British Rock collection.
Inside was a copy of Stereophonic's 'You Gotta Go There To Come Back', Royal Blood 'Typhoons', and The Heavy 'Hurt & The Merciless'.
This was an interesting selection for me as it includes a number of highly-acclaimed acts you can class as post 90s Britpop sensations.
The Heavy I already know for their rock and soul hybrid sound, particularly their biggest hit, 'How You Like Me Now?' from The House That Dirt Built (2009). 
Incidentally, Hurt & The Merciless is the follow-up to 2012's The Glorious Dead, which is the last album I bought by The Heavy, so this is a nice little surprise addition to my collection. 
The included Stereophonic's album comes under the category of what Vinyl Box call 'household names'. The band's breakthrough album, Performance & Cocktails (1999) is a familiar record for me, so true to the Vinyl Box ethos, this later release from the Stereophonics goes beyond the obvious. 
Last but not least is Royal blood, a modern duo that piqued my interest some time back for their unconventional lineup, which features no electric guitar – just drums and bass. Frontman Mike Kerr processes the bass in such a way that it creates a huge, thunderous sound.
All-in-all, I'm pleased with the selection. They're all albums I wouldn't necessarily have picked from the shelf, but each one adds something to my collection. 
It's also worth noting the shipping standard, which was excellent. Too often, with record subscriptions and buying records online generally, the packaging standard leaves a lot to be desired. All three albums arrived in great condition, without the dreaded corner dents or sleeve damage.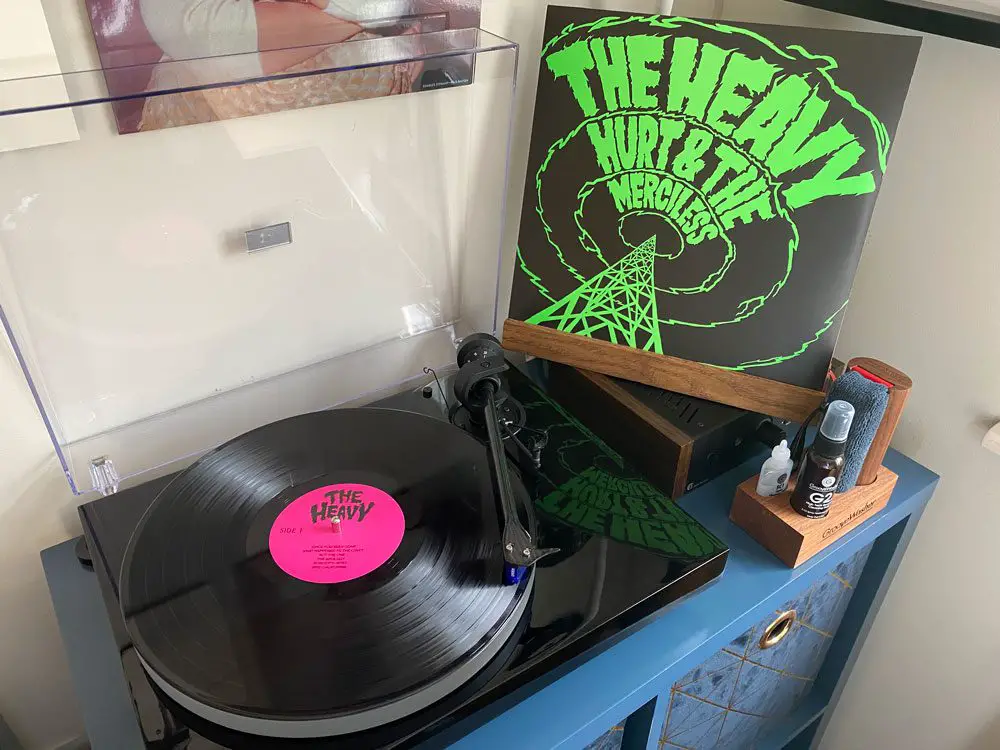 Wrapping Up
When I look to join a record club, I don't look for albums I would jump at in my local record store; I look to be challenged and surprised. In that sense, VinylBox really knocked it out of the park. 
And while they don't produce exclusive, limited-edition pressings on the level of a service like VMP (Vinyl Me, Please), VinylBox offers enthusiasts the chance to quickly populate their collection with a wide variety of styles from acclaimed artists. 
Given the average price of a vinyl record is well over £20 in the UK, VinylBox is also incredible value for money, given you stand to receive three albums in every box for just £44 per month (or two albums for £32). You can increase the value further still by committing to three months—or even a year—up-front. 
If you're seeking the perfect gift for a new vinyl enthusiast, a subscription to VinylBox is the gift that keeps on giving. They'll quickly fill their record cabinet with a broad range of great music across genres and eras to build a collection they'll be proud to share with friends and family. 
Summary
Reviewer
Review Date
Reviewed Item
VinylBox Record Subscription
Author Rating





Product Name
VinylBox Record Subscription