During a recent impromptu trip to an out-of-town record store, I stumbled across one of my personal 'holy grail' albums… Or at least that's what I thought…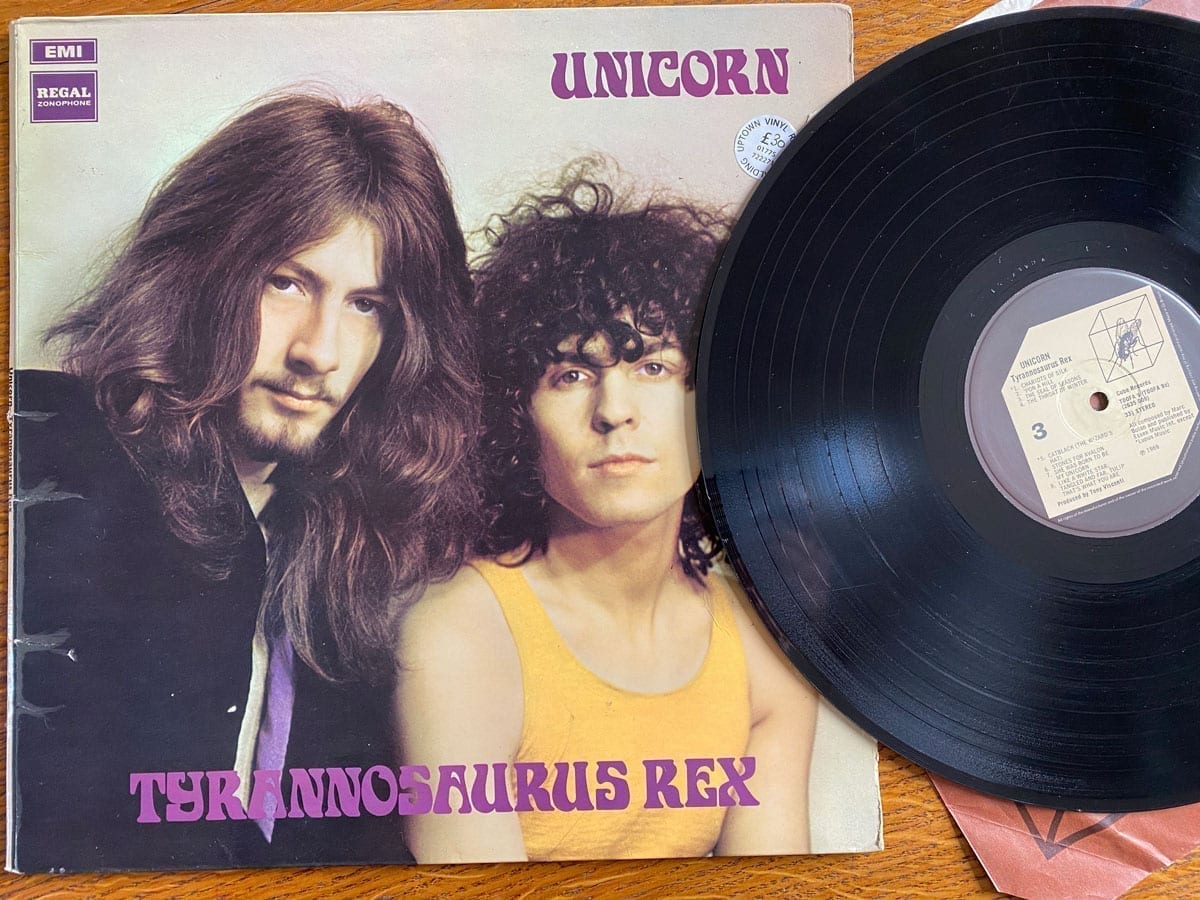 The record in question was an original 1969 copy of Unicorn by Tyrannosaurus Rex (later known as T-Rex, of course) on the British Regal Zonophone label. I'm not old enough to remember the 60s, but I have a fond attachment to the music through my Dad, who is a big Marc Bolan fan. We often talk about the original Regal Zonophone copies of Tyrannosaurus Rex records and how they're worth snapping up if you can find them. Unicorn, in-particular, is one I've been hunting down at a reasonable price for some time now, as it's the one record from Marc Bolan's early work that we don't have on the original label.
I was out of town visiting family, and so I was short of time at the record store. I darted in, headed straight to the T section, and thought, "I'll just have a quick peek for those elusive Regal releases". To my surprise, there it was, a Regal Zonophone copy, and for a very reasonable price. The cover was in great shape, but I was conscious of the time, and my wife and kids waiting outside. So in a moment of madness, I threw caution to the wind and bought the record without any visual inspection or further research.

Big mistake. Sadly, the record turned out to be a dud. The cover was indeed a 1969 copy (the stereo version, not the mono release). The record itself, on the other hand, was a different story. The outer sleeve housed a much later copy on the Cube Records label as part of a re-issue set, which included multiple Tyrannosaurus Rex albums…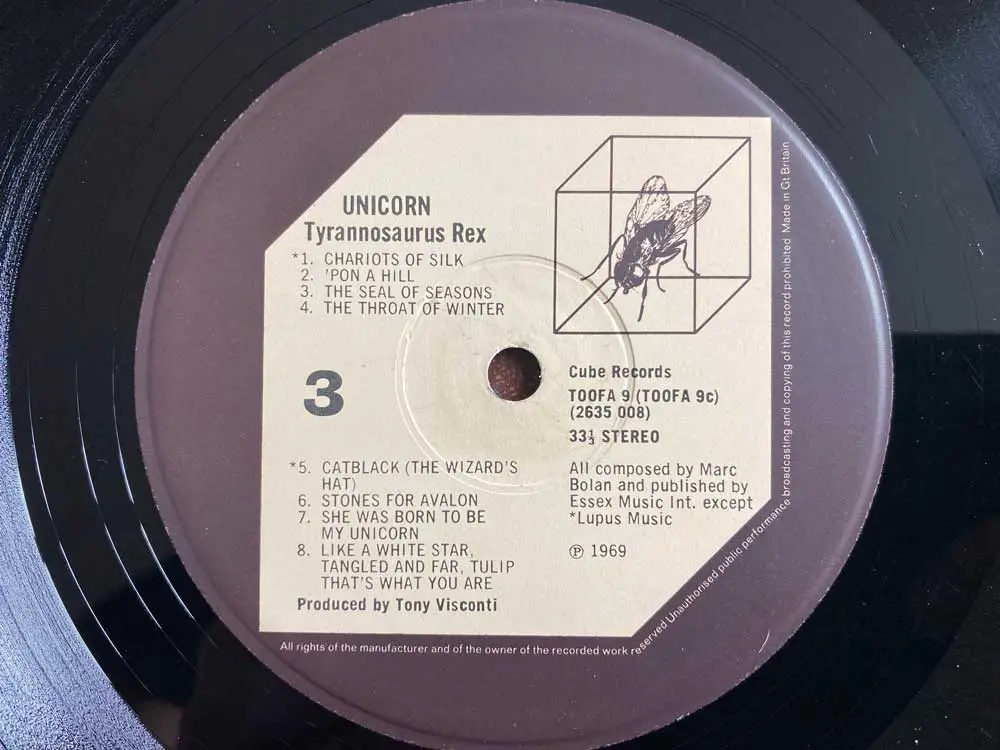 Bummer. I was disappointed to say the least. Goodness knows how and when the record was swapped. Perhaps the original record was badly damaged, so the owner re-bought the compilation version as a replacement? Or perhaps there was a mix up with a friend's copy of the same album? 
Whatever happened, I was unlucky, but it just goes to show the importance of taking the time to inspect what you're buying before parting with your hard-earned cash. 
The old saying: never judge a book by its cover couldn't be more apt. There will undoubtedly be countless examples of record swaps out there on the used market. How to buy used records is a topic we've covered at Sound Matters before, and what I did during that ill-fated record store trip certainly broke all my usual self-imposed rules. What can I say? I took a risk; it didn't pay off – better luck (and more time on my side) next time.
The Trials and Tribulations of Record Collecting
Naturally, it comes with the territory of record collecting that you will occasionally wind up buying a dub. The continuous hunt for those elusive, rare, or vintage records is all part of the joy of record collecting. It's quite the buzz when you get lucky, and each record has a story to tell. In some regards, my mixed copy of Unicorn makes for a quirk in my record collection and a talking point among other collectors. An original copy will undoubtedly show up at some point down the line, and when it does, I'll have both copies as part of that journey. Until then, I will enjoy my new Record Story Day release version on colored vinyl, which is due to arrive any day now.
Some collectors take this experience to a whole new level, as demonstrated by one collector in California who only collects first pressings of the Beatles White Album. In an interview explaining his rationale, record collector Rutherford Chang states, "I collect numbered copies of the White Album in any condition. In fact, I often find the poorer condition albums more interesting." 
What stories are hidden in your record collection? Have you ever fallen into this trap? Let us know about your experience in the comments below.