Over the years, vinyl record enthusiasts have long hailed thrift, charity, and antique stores as a goldmine for used vinyl. But is this still the case?
Much has changed over the last couple of decades. The vinyl hobby is more popular than ever, and far from being an obscure endeavour of pure nostalgia, the vinyl format has earned and secured a niche following spanning multiple generations. Safe to say, vinyl is here to stay for the long term – at least in a niche capacity.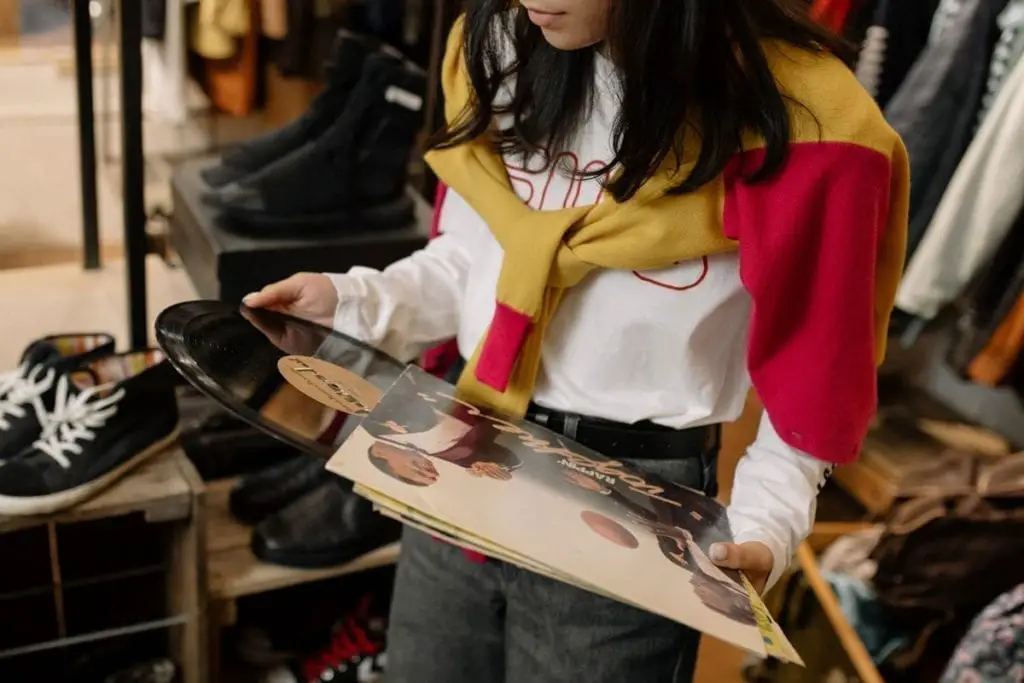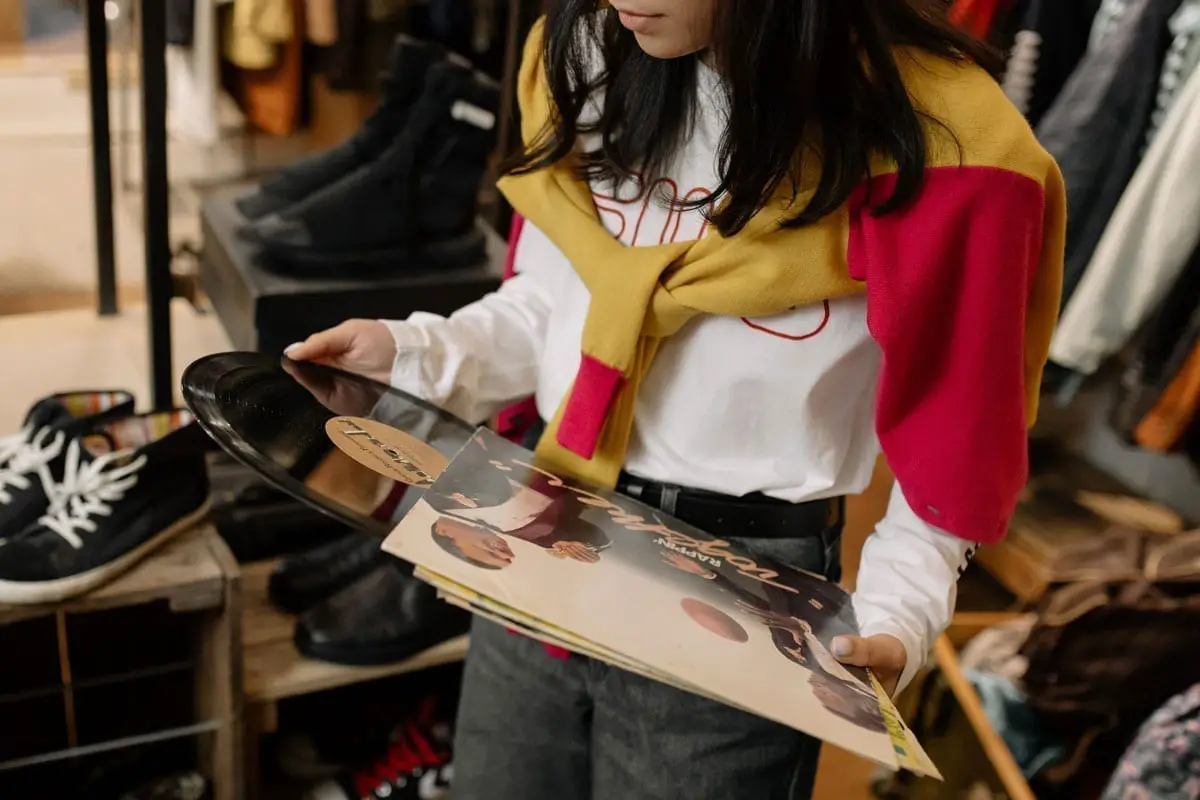 With increased popularity, however, comes advantages and disadvantages. On the one hand, increased demand helps secure the format for future generation to enjoy, while also ensuring consumer choice grows. But on the other hand, the same popularity means limited supply is met with increasing demand. The result: prices for used vinyl go up.
Gone are the days where you could regularly rock up at a used store and snap up classic first pressings for a couple of dollars, pounds, or any other currency. It's not impossible, of course, but it's certainly getting much harder. 

Add into the mix a greater awareness among store owners of the true value of many used records, and it gets ever harder still. In some cases, opportunistic store owners are even slapping price tags on record covers far exceeding the market value.
So is it still worth crate-digging at used stores?
In my experience, yes. But you've got to go regularly. More often than not, you'll flick through a sea of duds, but if you stay consistent, you'll eventually find a diamond in the rough.

For example, at one of my local charity shops, I was lucky enough to find a first pressing copy of The Beatles 'Hard Days Night' for just £2 (Around $2.70). It took visiting every Saturday morning for several months to find that gem of a record, but I'd say it was worth the effort.
I was lucky to find a classic record priced so low, of course, as many store owners are now far savvier regarding the value of used records. Opportunistic or unrealistic prices are a problem; there is one particular Oxfam charity store in my area that regularly over-prices records. In this instance, it's worth negotiating. Keep the Discogs app on your cell-phone and use it as a tool to demonstrate the true value of a record.
Getting a rough idea of value is quick and easy. Simply locate the record using the search bar. (For more detailed instructions on how to identify the correct version and pressing, check out our guide on 'how to buy used records').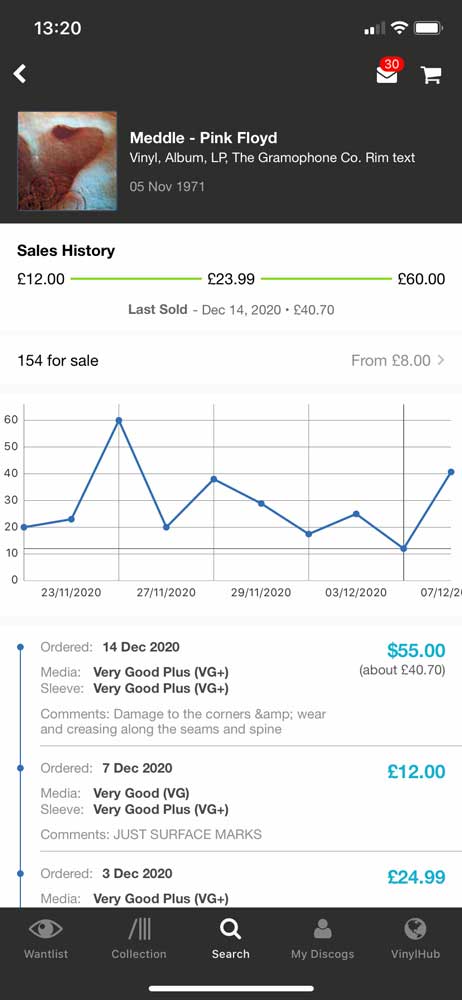 Once you've located the correct version, open the sales history. Here you can see the lowest and highest price a record sold for over time. You can also see a list of recent sales with condition grades to help you gain an idea of fair pricing for the copy you're holding. Armed with this information, you'll be able to demonstrate a fair price to the store owner using real market data. It's worth negotiating; if you don't ask, you don't get.
Doing Good with Vinyl
So it takes a little effort, but it's still a record collecting tactic that should be on every vinyl junkie's radar. And let's not forget the obvious bonus; you'll be helping out a number of good causes in the process. Spin vinyl, help a cause and grow your collection. It's a win-win for all involved.
In some circumstances, a bulk donation of used records can provide a valuable windfall for charities and boost revenue quite substantially. Depending on the charity in question, this might make you feel good about your purchase, or even motivate you to return week in, week out if it's a cause you feel passionately about.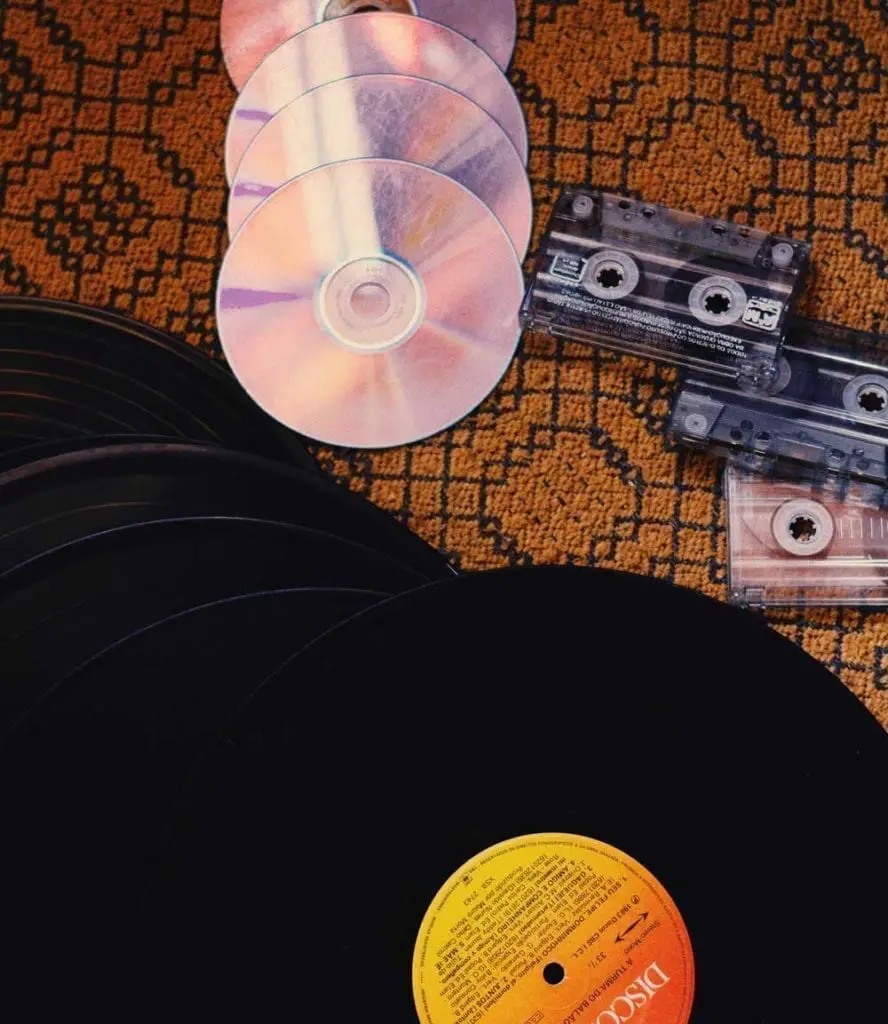 Don't Overlook the CD Section
Sound Matters might be a publication for vinyl enthusiast, but trends indicate a growing interest in all physical music formats, including, believe it or not, cassette taps, which have seen some of their strongest sales figures in decades. 
CDs represent some of the best bargains going right now in used stores, (likely driven by the shift to streaming services as consumers abandon their old CD collections in favor of renting their music via the likes of Spotify and Tidal). As a result, they're practically giving CDs away in thrift/charity stores, and for me, that's just another opportunity to expand my library of music. 
So next time you pass a charity store, consider what treasures might lay inside. Consistency is key; your patience will be rewarded with sweet, sweet music to enjoy for many years to come.