Creative Ways to Display Your Vinyl Records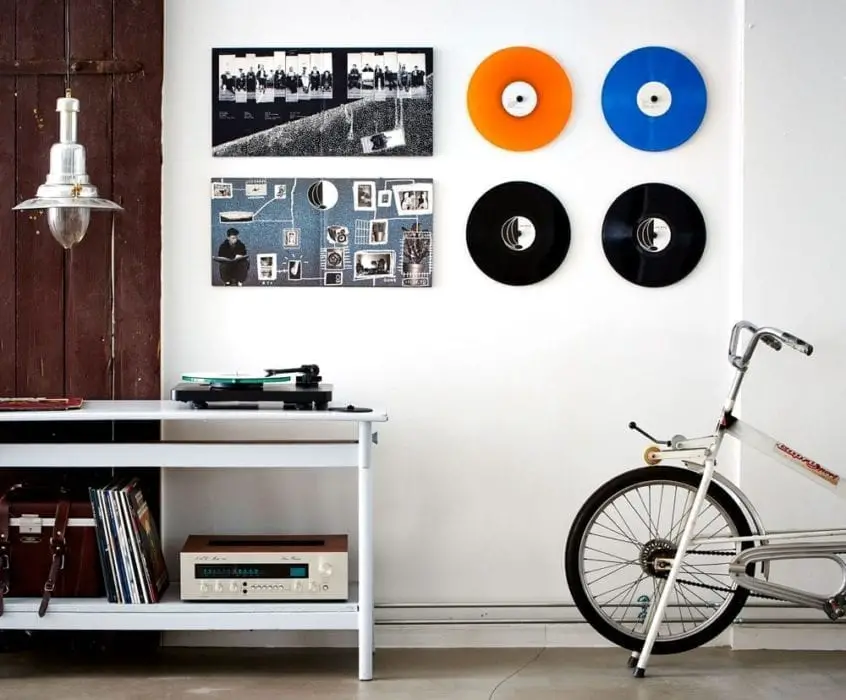 Besides the great sounds, ritual, and process, a huge part of vinyl's lasting appeal is undoubtedly the aesthetic. Enthusiasts hail the large format artwork and the sense of satisfaction that comes with physically owning the music you love as just part of the reason why vinyl record sales continue to grow year-on-year.
Many album covers are pieces of art in their own right, as worthy of display in your home as any Van Gogh or Picasso. After all, your home interior should say something about you. So as a music lover, why not make a statement and let your favorite records stand out in your home or listening space?
Get started today with these 8 creative ways to display your vinyl record collection:
Record Frames
Picture-frames for displaying vinyl record covers offer a classic and affordable way to display your favorite albums as art. There are many options available on the market, with the better designs allowing for easy access so that you can still play the record. Wooden and metal designs are available to suit all tastes.

Check out the wooden option, here. And an innovative metal design, here.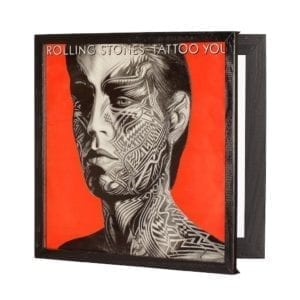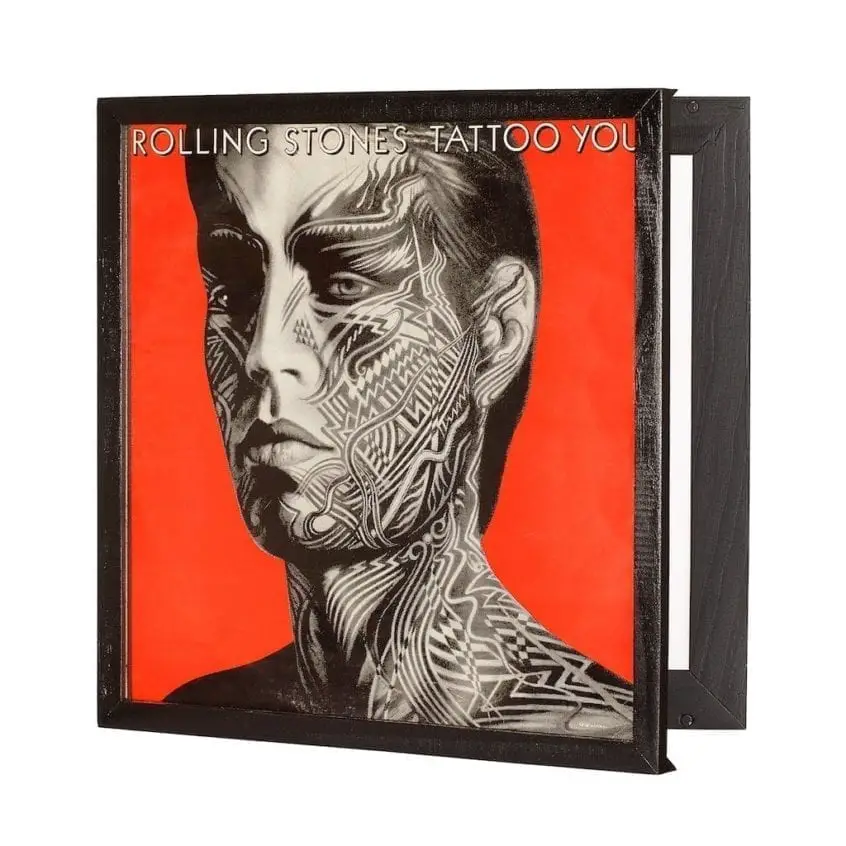 Frameless Display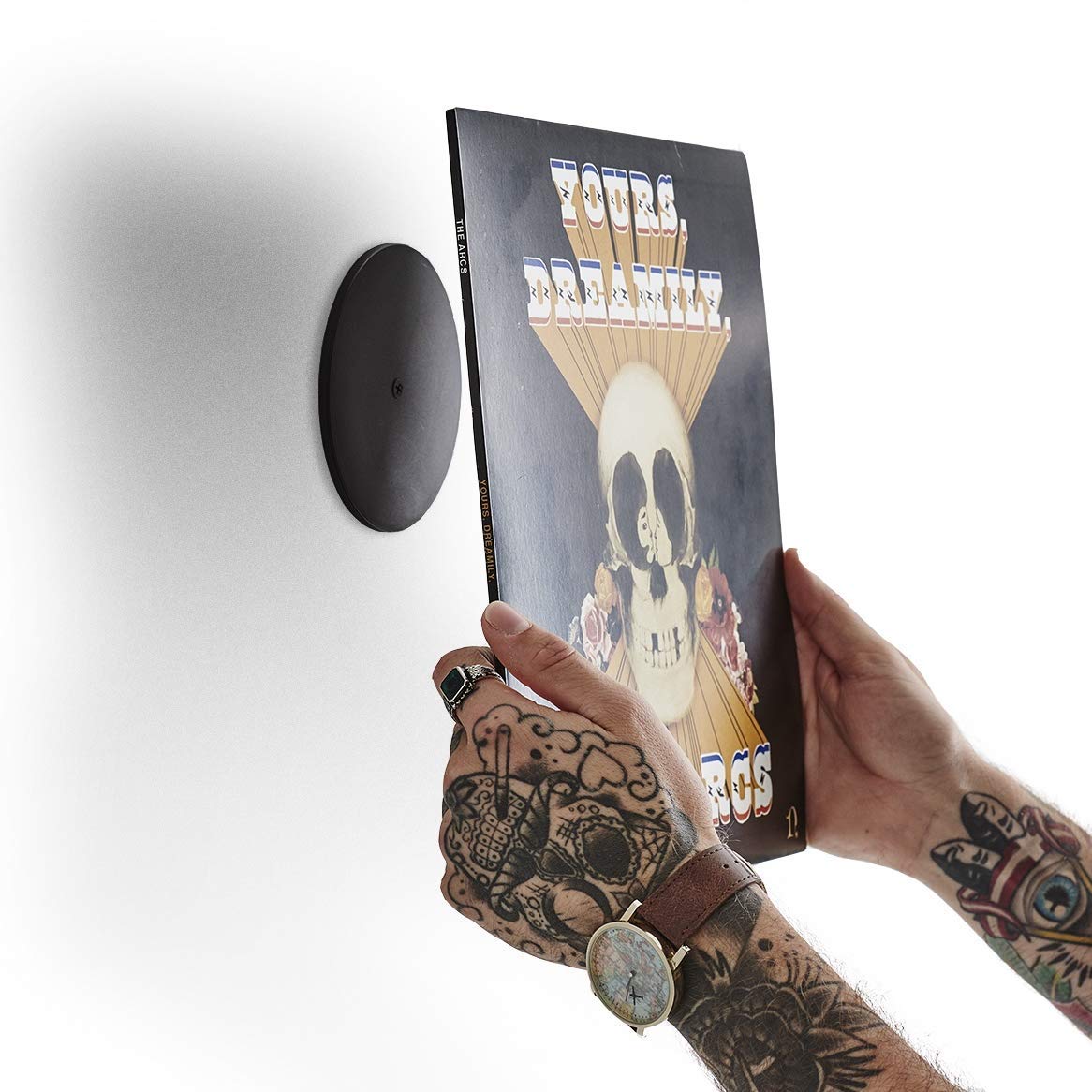 Looking for a cleaner, more contemporary way to display vinyl on your wall? Check out these options from the Danish company, Twelve Inch that utilize simple magnets to display records without the use of frames for a clean Scandinavian minimalist feel.



Vintage Wooden Crates
The term "crate diggers" is synonymous with record collecting. In the United States, milk crates proved popular for their convenient size and unique aesthetic—so much so, that theft became a serious problem for the dairy industry. As a result, unauthorized use of milk creates is now illegal in many states. Not to worry, however, as you can still display vinyl records in crates (just not dairy containers). The best-looking variety are wooden crates, which arguably hold wider appeal than modern plastic crates with their unique rustic look.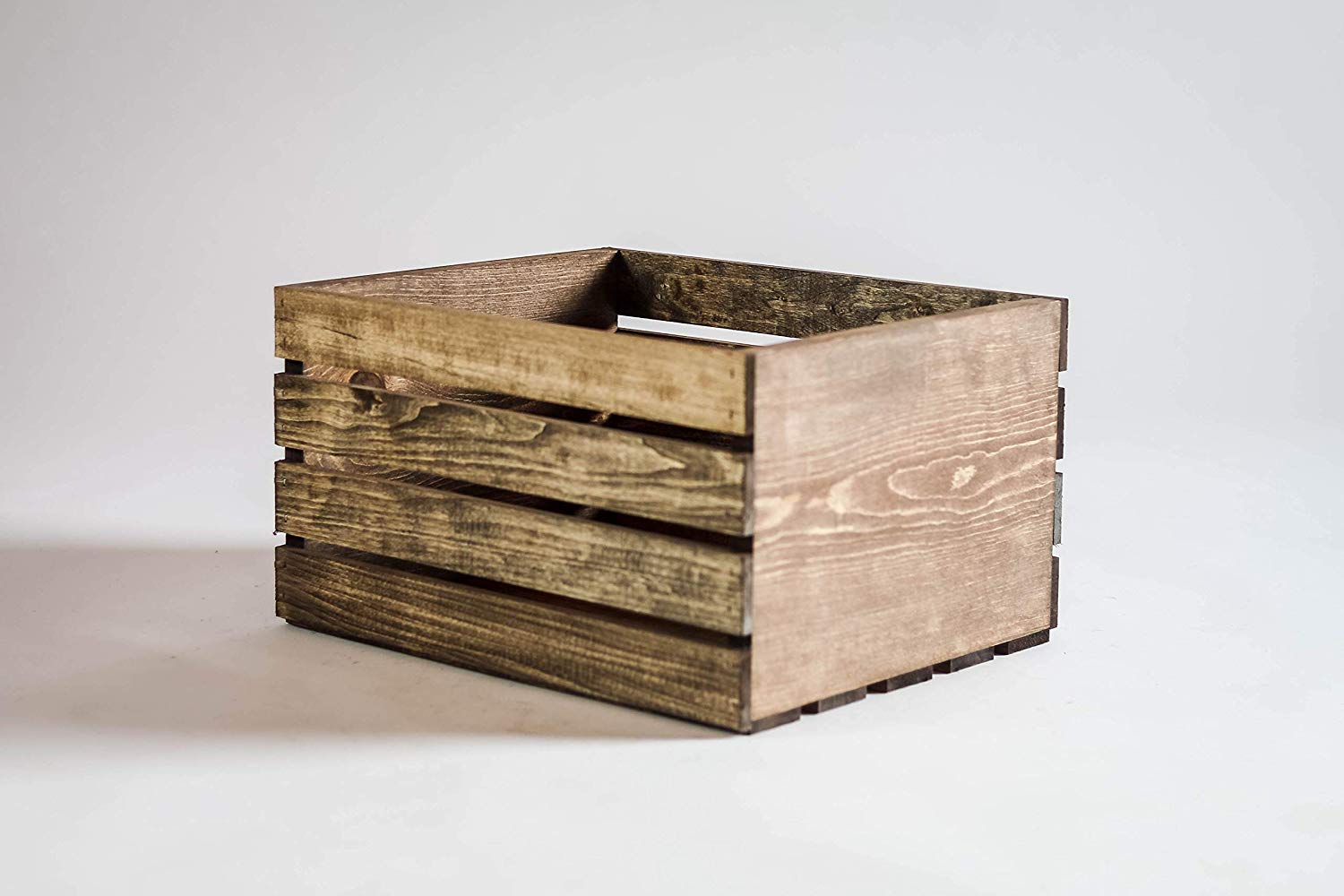 "Now Playing" Record Sleeve Display
Make a feature of your playback choice by using a "now playing" or "now spinning" sleeve holder. This particular stand is made from beautiful solid walnut, offering an attractive and practical accessory for displaying your vinyl records. The album sleeve artwork is part of the record experience, simple record displays help to neatly and safely display most standard 12-inch LPs, including double albums in most cases.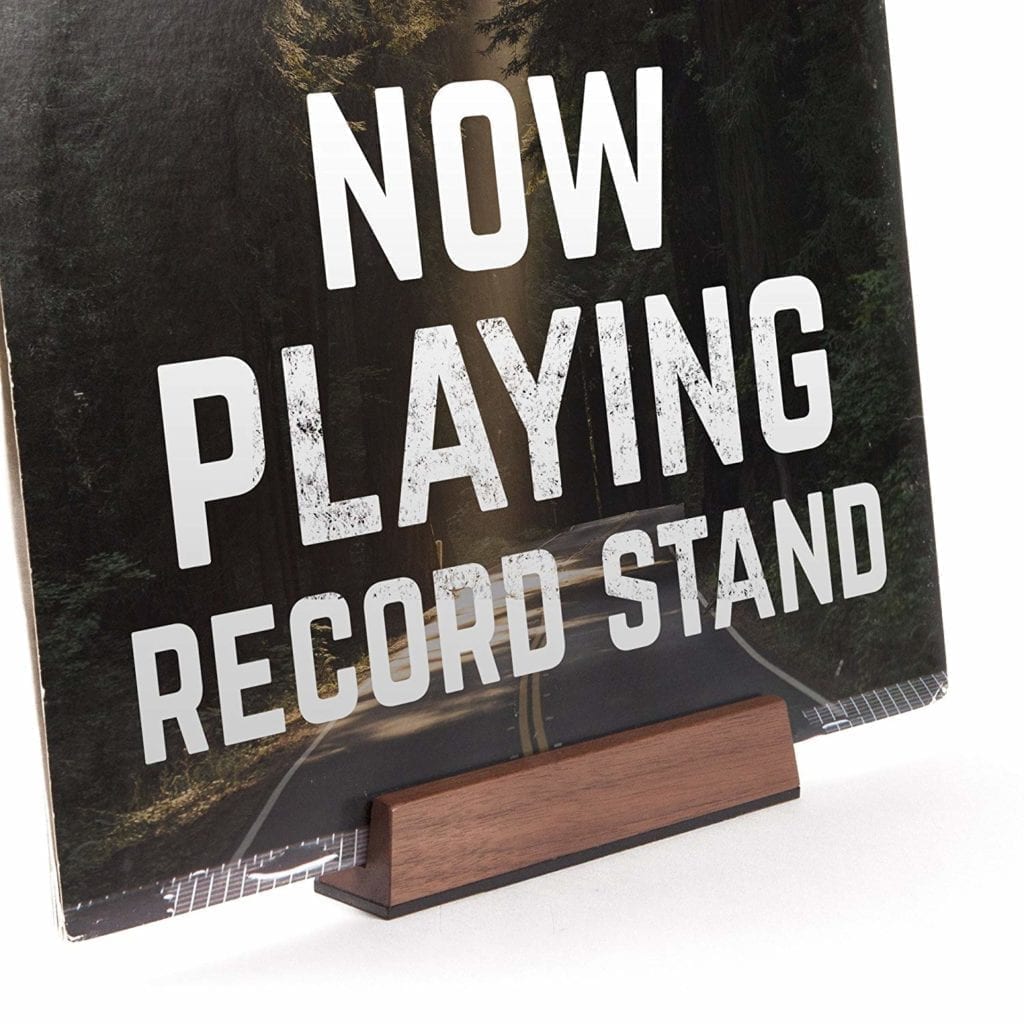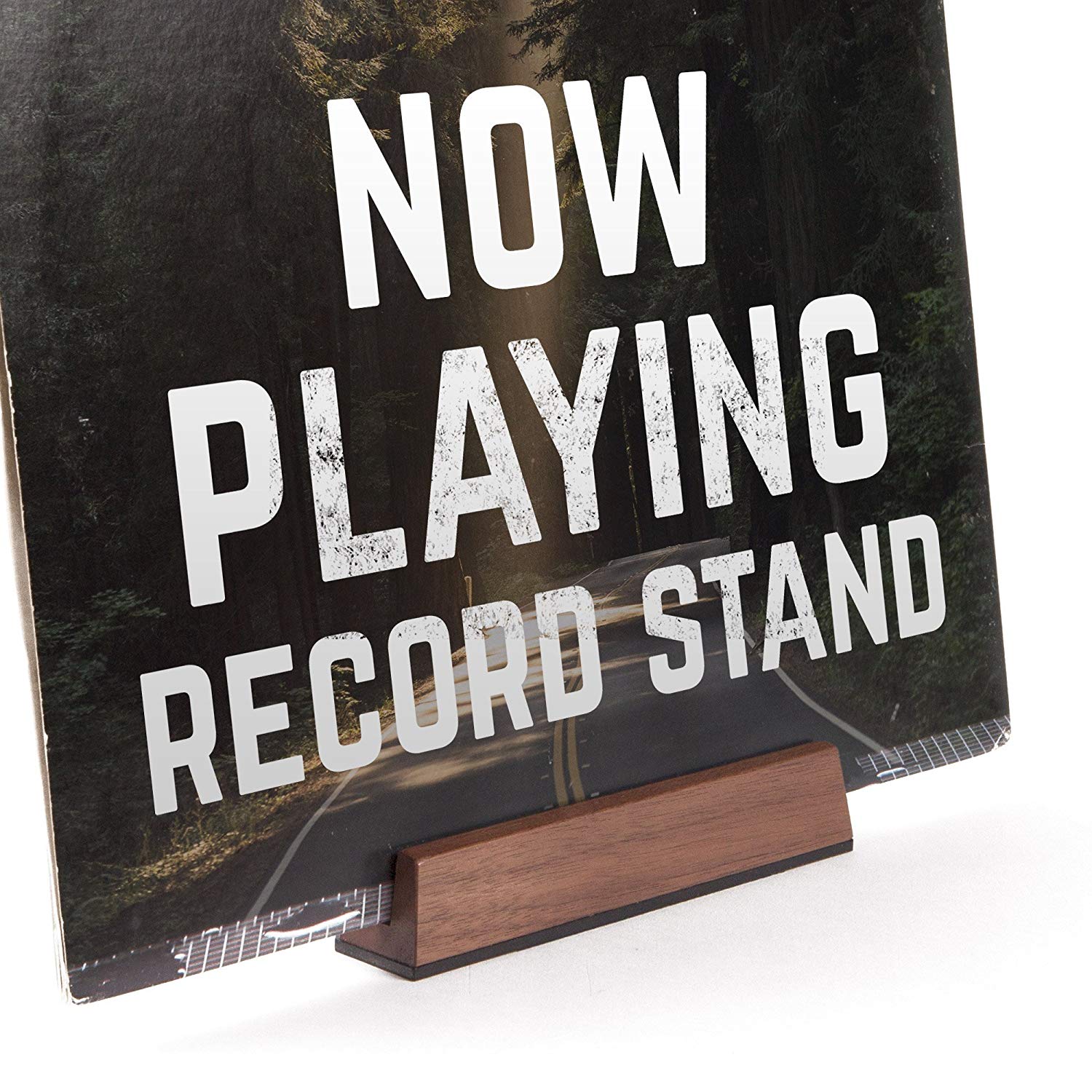 Table Top Storage Holder
Simple, elegant table-top record-holders—such as this solid wood offering from KAIU—allow for a more contemporary style of record storage that enables the album art to shine. These units will hold up to 50 records and provide an easy way to access and display records that you're currently spinning on a regular basis.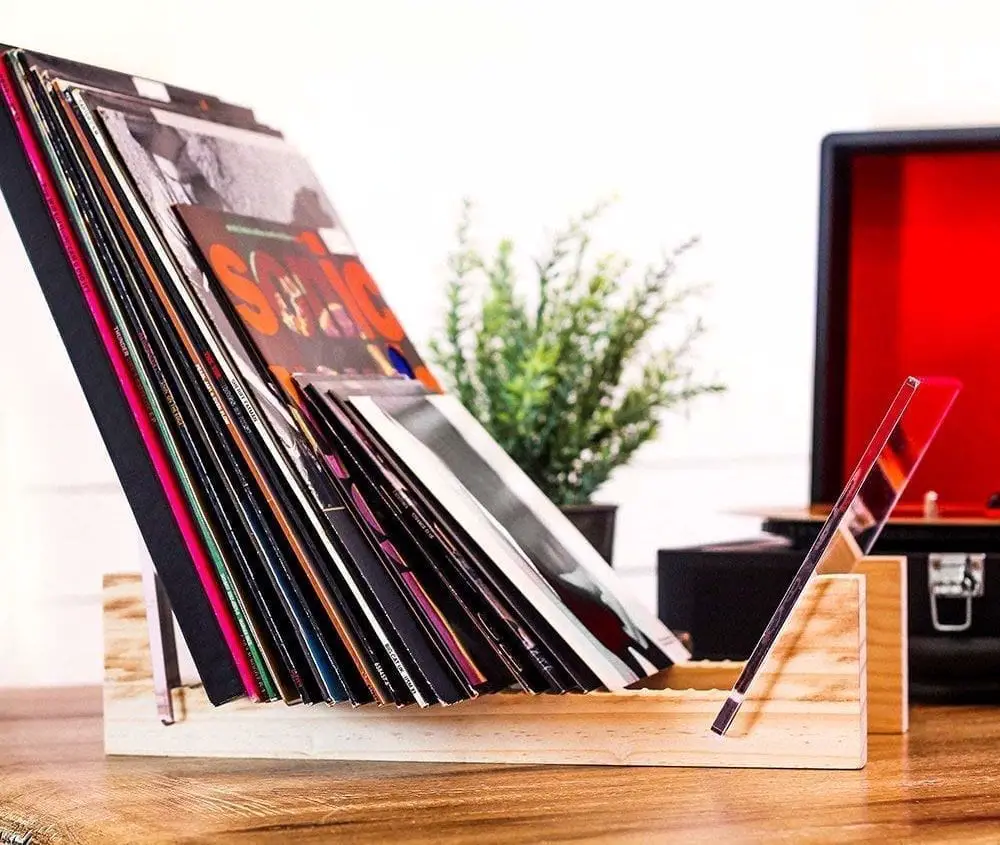 Open Record Storage
Although closed record storage cases and cupboards offer the best protection against dust and other environmental factors, there's no denying the beauty of neatly stacked records on open shelves. IKEA units are the default choice of many, but for those with a more unique sense of style, these only go so far. For something with more interior design street cred, consider one of the many retro-inspired units now beginning to populate the market. Or, for additional individuality (and to save money), consider upcycling a piece of used retro furniture that facilitates open record shelving.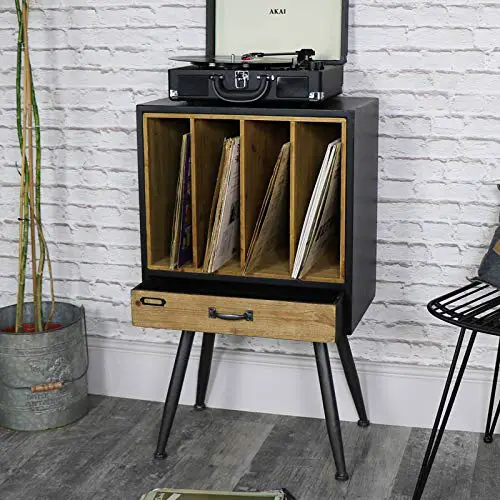 Vinyl Record Shelf (Picture Ledges)
Inspired by traditional picture ledges, these slim, contemporary record shelves are made from solid oak and provide a great alternative to picture frames when displaying your favorite records on a wall. Simple really is beautiful.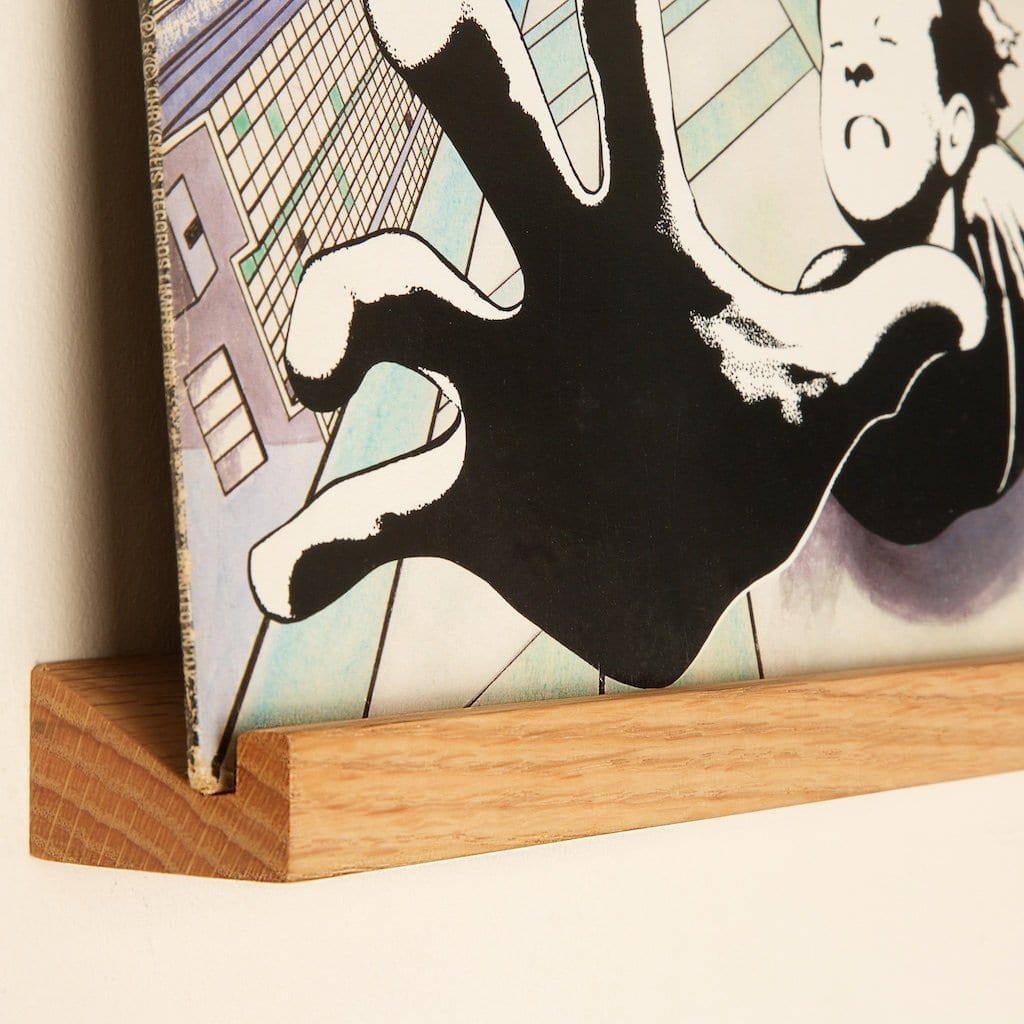 Personalized Display
Looking for that personal touch? Or perhaps you're looking for that perfect gift for the vinyl lover in your life? Try exploring the growing number of personalized display options on handmade websites, such as ETSY and Not on The Highstreet.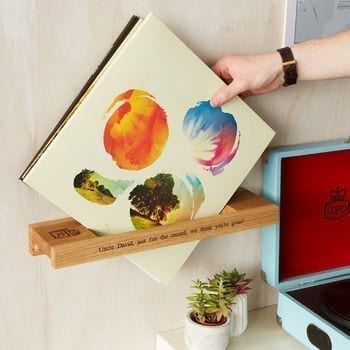 Also, with the growth in popularity of vinyl records, both of these websites are brimming with personalized display options and wonderfully eccentric handmade display ideas, such as this industrial-style copper pipe wall display.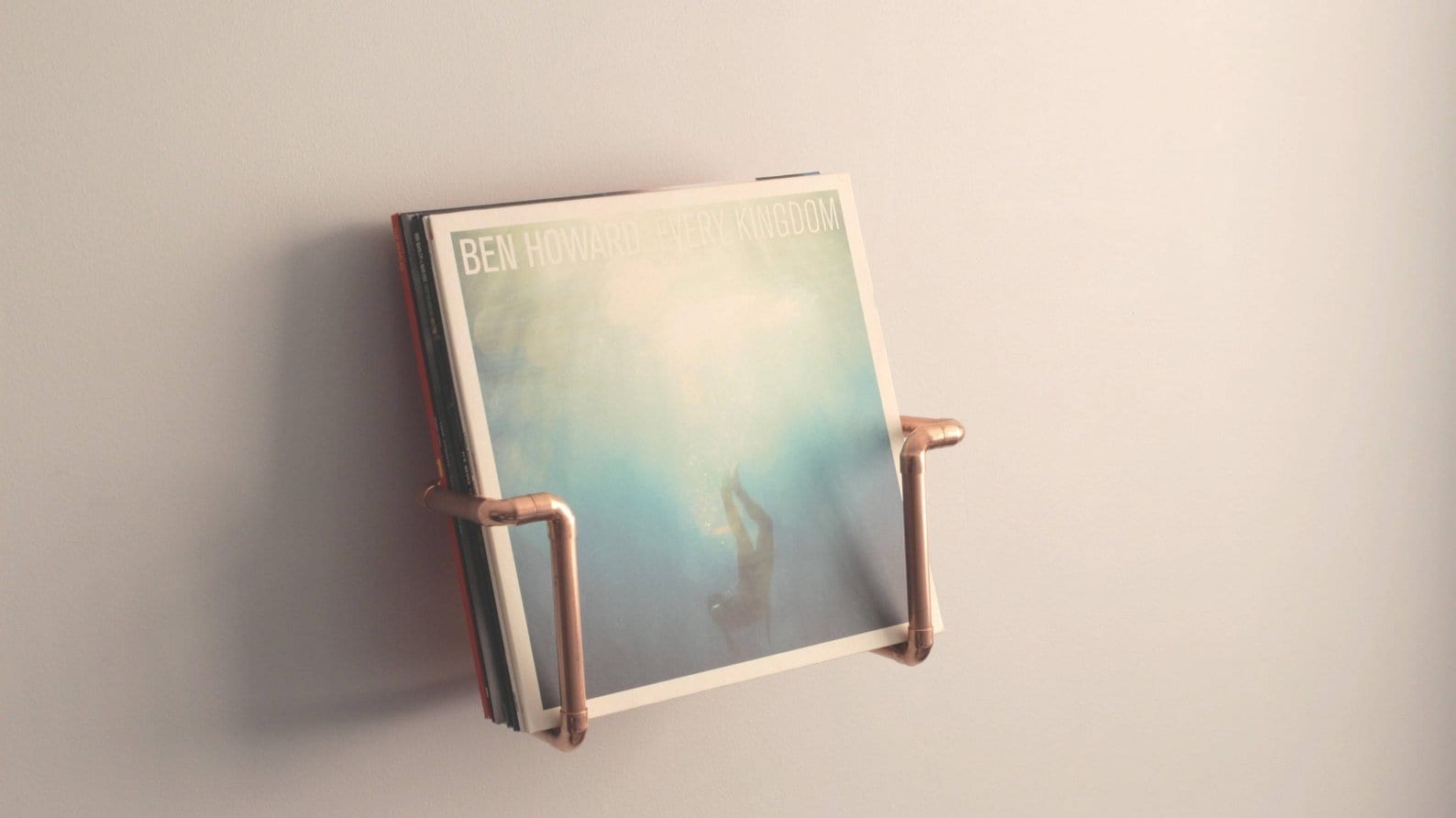 Get Creative with Junk
If you're handy with a few power tools, or even if you're just willing to give it a go, there are countless ways to get creative using junk around your home. For example, I've been toying for some time over how I might be able to create a simple record crate using some old scaffold boards in my garage. Used pallets are another option that provide great opportunities to recycle something that might otherwise go to waste. If an ETSY seller can turn waste copper pipe into a form of record display, who knows what creative concepts could be laying around your home just waiting to be realized.