As a format that celebrates all things analog, a Bluetooth turntable or record player might seem like an odd choice. After all, doesn't that negate some of the point in the first place?
No matter what your view on Bluetooth sound quality, the fact remains, as vinyl records continue to grow in popularity, the convenience of wireless connectivity on a turntable or record player is making the format more accessible than ever.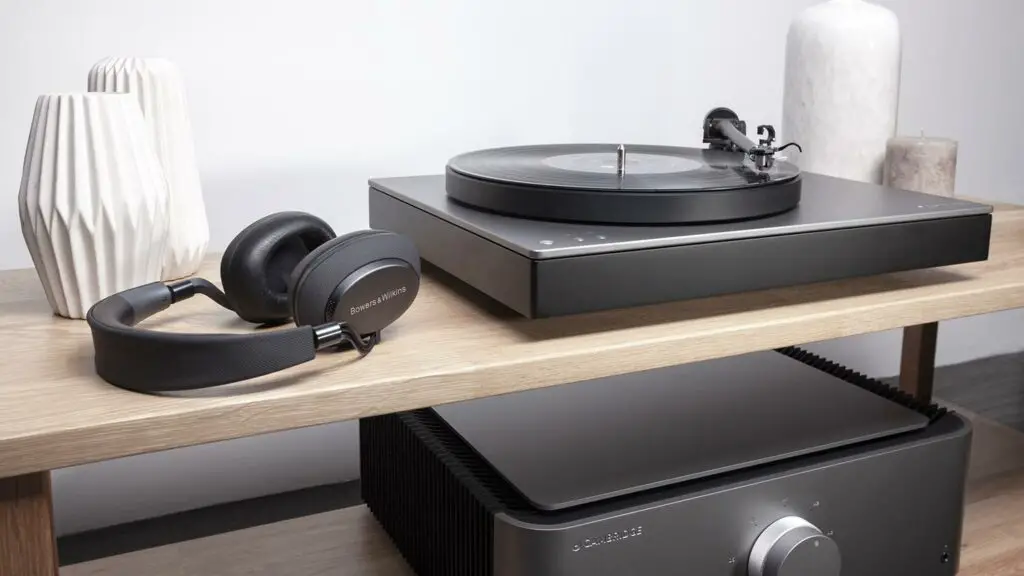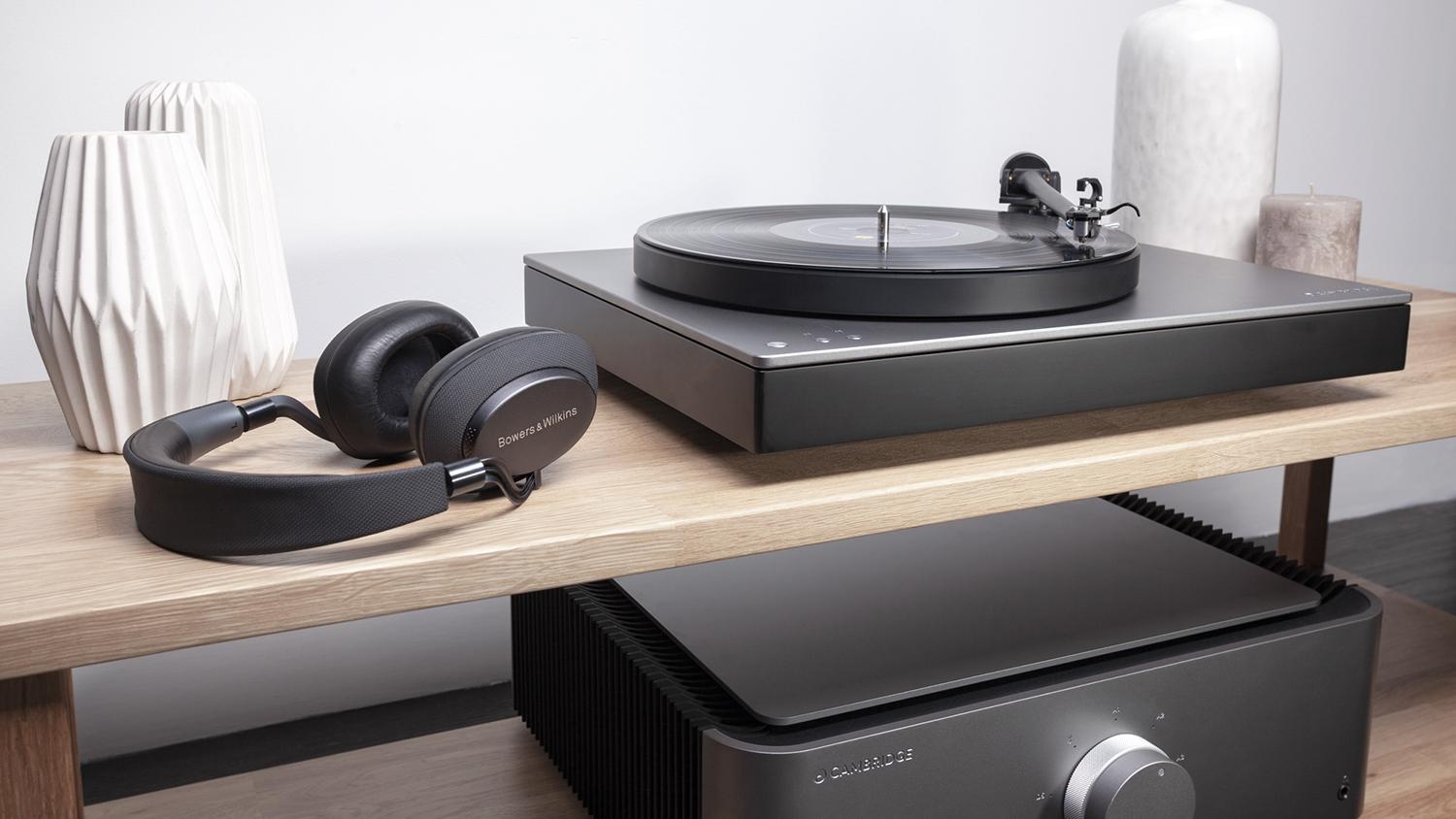 Most models also give you a choice between Bluetooth convenience and pure analog connectivity, so as music lovers, we've never had it so good! 
That said, here's our pick of the best Bluetooth turntables on the market today:
---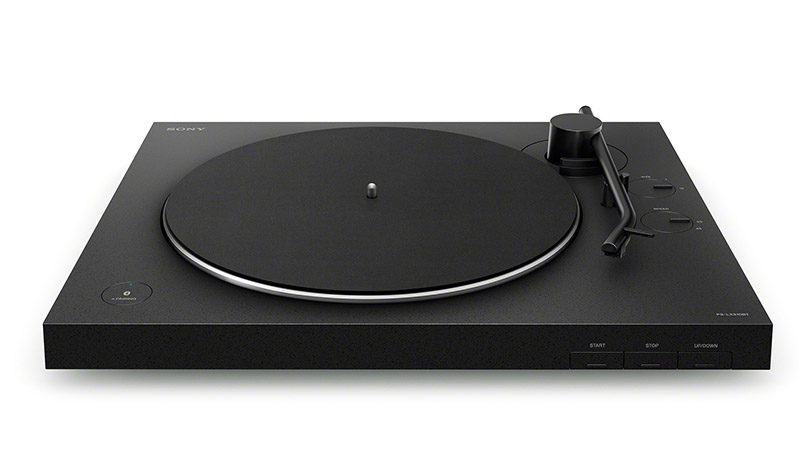 Sony PS-LX310BT
For those who don't want to operate a fully manual turntable, this affordable deck with a built-in phono stage and convenient Bluetooth connectivity could be just the ticket.
While purists tend to prefer the control and performance of a manual deck, I'm frequently approached by readers who've gotten back into vinyl and just want the convenience and ease of use that automatic decks offer. 
In this category and the price-point, it's one of the best on the market. It has a superb, engaging sound, and the Bluetooth connectivity is strong enough to wear a set of headphones and roam a fair distance while you listen.
Price: $248/£229 | Type: Automatic | Drive: Belt | Built-in Phono: Yes | Speeds: 33/45 | USB: No
---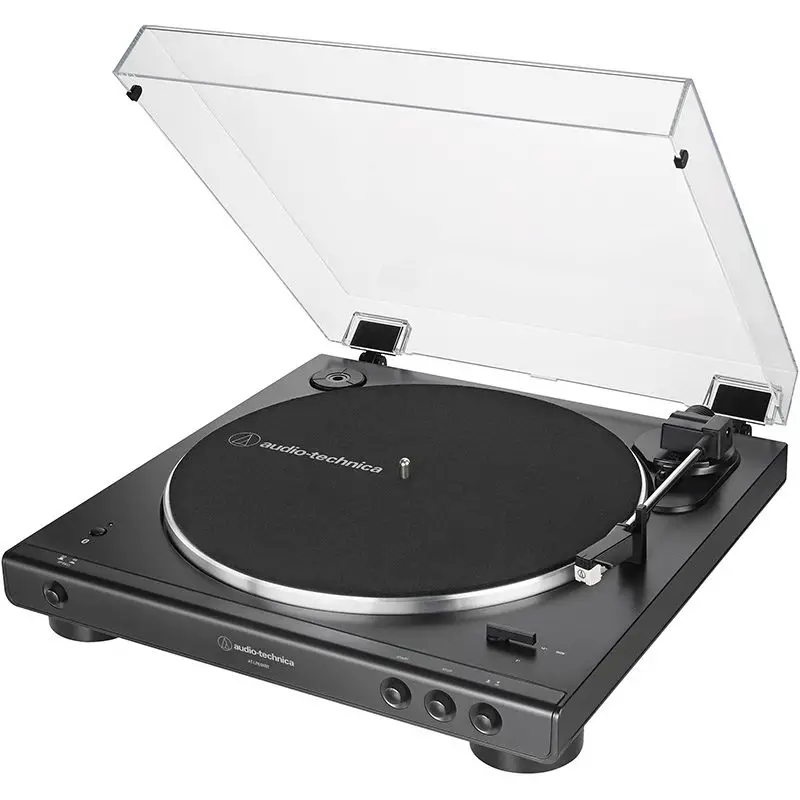 Audio Technica AT-LP60XBT
Sticking with the affordable automatic decks for now, the AT-LP60XBT with added Bluetooth connectivity is another great entry-level turntable.

The latest incarnation of this popular turntable boasts aptX codec support, which offers superior-quality Bluetooth streaming to the standard SBC codec. 
Similar to the Sony tonearm, you can easily replace the stylus, but you can't upgrade the cartridge. Those looking for greater upgrade flexibility should look elsewhere. However, if you're looking to get started with vinyl while still benefitting from the convenience of streaming, you'll enjoy the improved performance of aptX Bluetooth at a highly competitive price.
Price: $219/£234 | Type: Automatic | Drive: Belt | Built-in Phono: Yes | Speeds: 33/45 | USB: No

---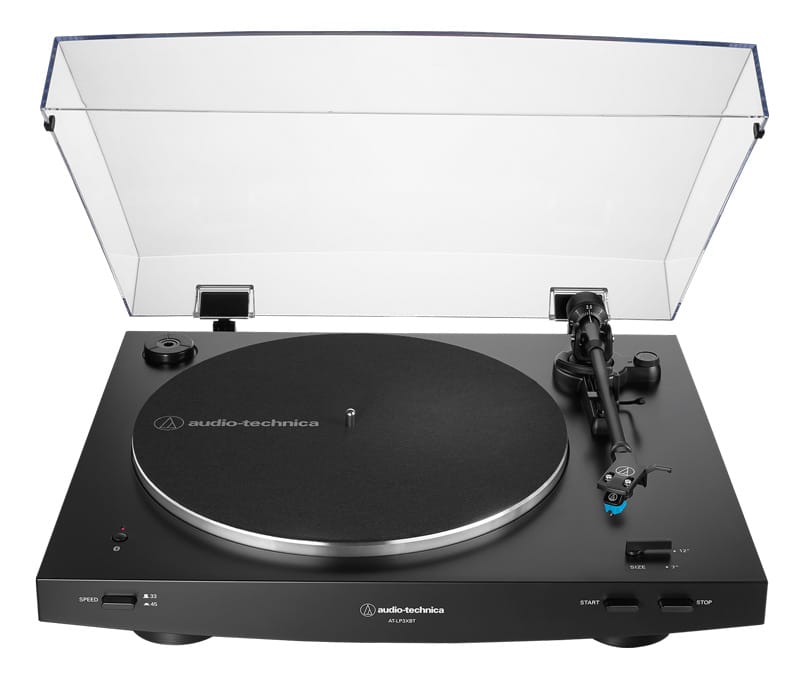 Audio Technica AT-LP3XBT
Audio Technica's AT-LP3XBT takes things up a level with a proper 8.7 inch tonearm sporting a proper counterweight and adjustable anti-skate dial. Also welcome is the addition of a detachable headshell, which makes swapping out cartridges very simple.
For the first time on this list, users can upgrade for improved sonics, while also enjoying the convenience of automatic turntable operation and Bluetooth connectivity.
We testing the AT-LP3XBT and were impressed by its sonic performance and ease of use at this price point. A simple stylus upgrade to Audio Technica's elliptical model is a quick win sound quality upgrade for those seeking more depth and detail from their sound.
Price: $299/£247 | Type: Automatic | Drive: Belt | Built-in Phono: Yes | Speeds: 33/45 | USB: No
---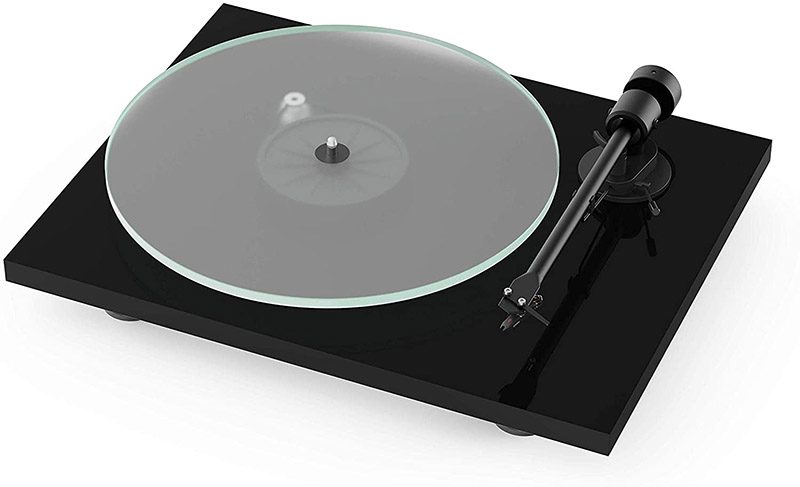 Pro-Ject T1 BT
I'm a fan of Pro-Ject decks for their simplicity and focus on performance over bells and whistles. I own a Pro-Ject X1 as one of my decks, and while the T1 isn't quite in the same range, the same ethos applies across their entire product range.
Because Pro-Ject focuses on core component quality with fewer frills, you typically see features usually reserved for higher-end turntables. For example, the glass platter on the T1 helps to reduce resonance and ensure speed consistency thanks to its mass and weight.
The T1 is an impressive entry-level audiophile deck that you can purchase with or without Bluetooth connectivity. 
Full Pro-Ject T1 review from Sound Matters, here.
Price: $599/£409 | Type: Manual | Drive: Belt | Built-in Phono: Yes | Speeds: 33/45 | USB: No
---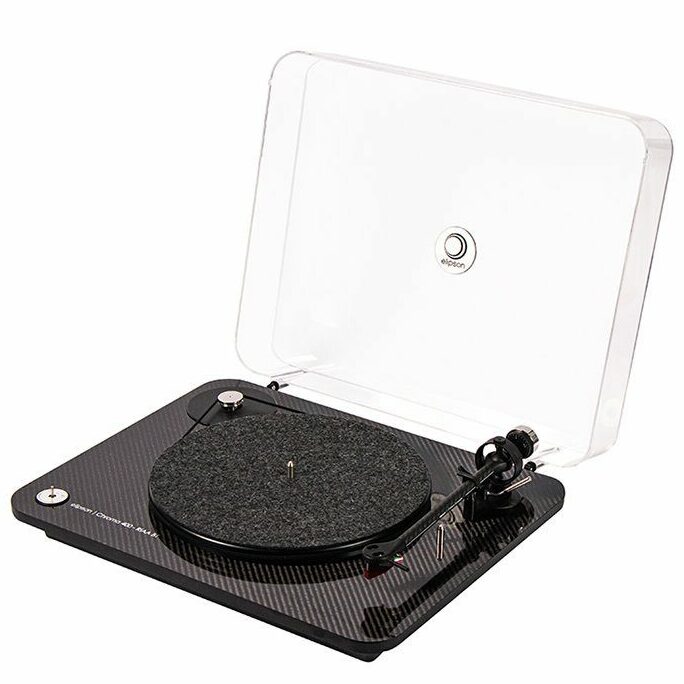 Elipson Chroma Carbon RIAA BT
Another aptX-equipt Bluetooth turntable with superb credentials, the Chroma Carbon is the newer model of Elipson's popular OMEGA 100 RIAA BT.
The Chroma Carbon makes clever use of the carbon fiber material for style and performance benefits. Not only is the plinth capped with beautiful carbon fiber, but like many Pro-Ject turntables, the tonearm is also made from the same material.
Carbon fiber is traditionally reserved for more expensive turntables, but in recent years has found its way into the mid-range category. It's a popular choice for tonearms thanks to being extremely lightweight and very rigid by design. Both of these qualities help with tracking performance and resonance control. 
As an additional bonus, the Chroma Carbon also features USB connectivity for convenient archiving of your records to a computer.
Price: £699 | Type: Manual | Drive: Belt | Built-in Phono: Yes | Speeds: 33/45 | USB: Yes
---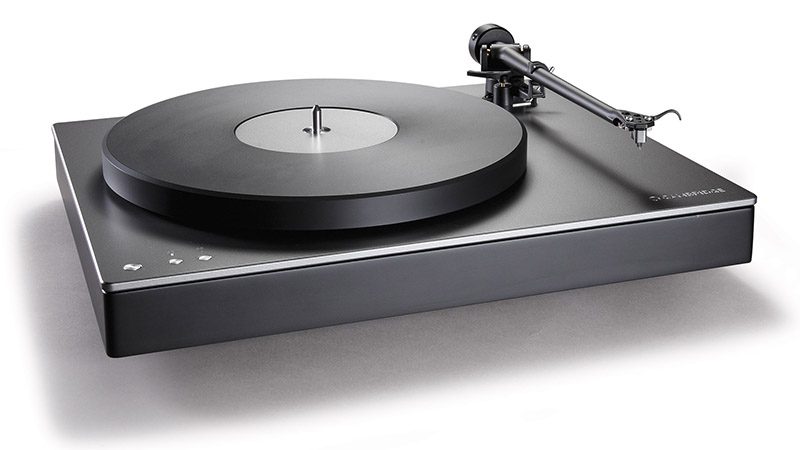 Cambridge Audio Alva TT
One of the criticisms of Bluetooth is the loss of fidelity thanks to compression. Over the last decade or so, users have sacrificed audio quality for convenience. 
Thanks to modern developments in Bluetooth, though, this could increasingly be a thing of the past. Enter aptX HD Bluetooth…
For many years, classic aptX has offered "CD-like" sound quality as it's able to stream full-bandwidth 16-bit/44.1kHz sound quality. It does, however, still use compression to reduce audio-coding delays and minimize latency.
The newer aptX HD incarnation is an improved version of the aptX audio-coding algorithm. Arguably, a wired connection is still better under critical listening conditions, but aptX HD takes us a step closer to Bluetooth convenience without compromising sound quality.
If this sounds ideal, then the aptX HD equipped Cambridge Audio Alva TT is one of the best Bluetooth turntables you can buy. At over $1000/£1000, it's not cheap, though, but it's undeniably an excellent option for those who want a proper, grownup turntable fit for 21st-century connectivity.
Price: $1199/£1500 | Type: Manual | Drive: Direct | Built-in Phono: Yes | Speeds: 33/45 | USB: No
---
Conclusion: Is Bluetooth as Good As Wired?
The short answer is not entirely. But as you'll gather from the article overall, not all Bluetooth connections are equal. Earlier versions of Bluetooth used a codec known as SBC, which compresses the signal to a similar level of MP3. Since the more widespread instruction of the aptX, it's possible to stream audio that more closely matches CD quality. 
More recently still, the introduction of aptX HD takes the quality even further, meaning many modern Bluetooth systems are a far cry from the earlier, very compressed format.
The aptX format is more than sufficient for most casual living room listeners. Those with more advanced HiFi systems and ideal listening conditions may find they benefit from the additional advances made by aptX HD.
Things have moved on a lot, but purists and analog enthusiasts will still prefer the unprocessed sound of great-quality cable feeding and high-quality phono pre-amp and amplifier(s).
If you found this guide useful, check out our other guide on the best budget turntables (regardless of connectivity options). Or, for those with a wider budget, check out our best turntables guide.