So you've decided to start collecting vinyl. Fantastic! In our great digital age, vinyl records offer an experience that is authentic and rewarding.
At this stage, there's a good chance you're looking for something a little more from your music than a streaming service and a laptop. But most of all, you're likely hooked on vinyl as a physical medium; the gratifying process of dropping a needle onto wax, or simply the impressive artwork.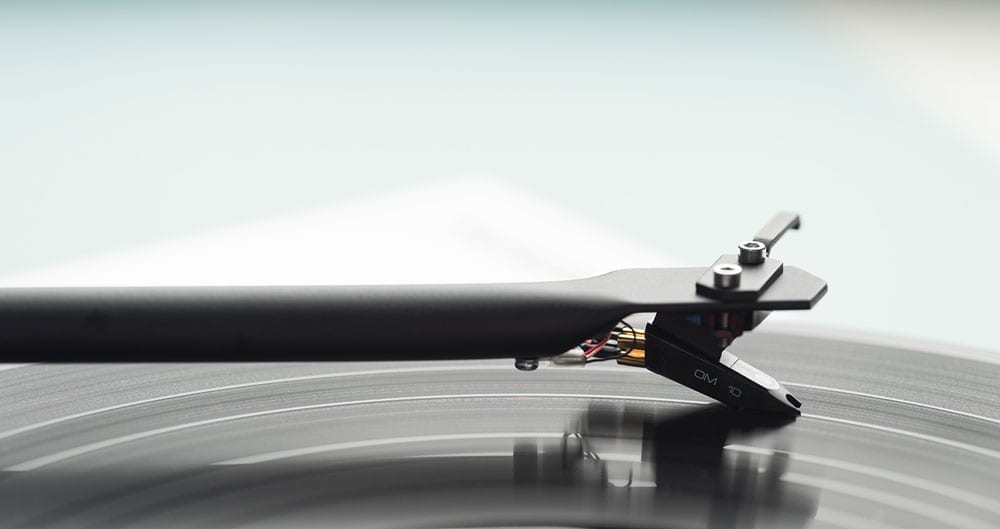 Whatever the reason might be, there are a few things you need and should know before purchasing your first setup. After reading this article, you'll have a better understanding of what is required to build a great sounding starter vinyl setup that will last years and won't break the bank.
1. A Good Turntable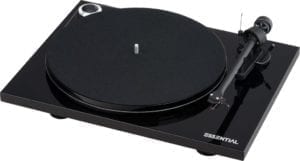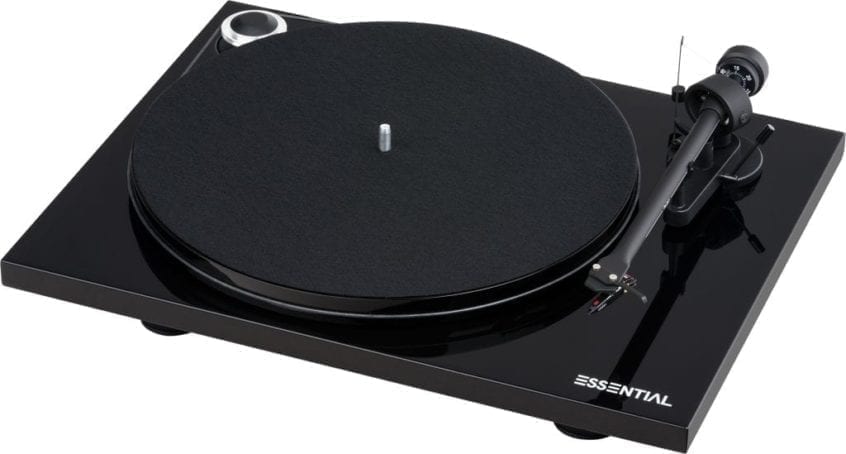 Firstly, and obviously, you're going to need a great turntable. You don't have to spend a fortune to get started, but it's worth getting a good quality one to ensure you get the most from your new hobby and avoid disappointment.
My first record player was a complete disaster. I cheaped out and purchased a very basic model, which turned out to be a big mistake. If you're at all tempted to go cheap, think again, as a cheap turntable can be a real headache when it comes to skipping, not to mention the added wear on your records and disappointing sound. You want to get started with something that will be a positive experience; not one that's likely to put you off.

I would highly recommend the Pro-Ject Essential III  as a fantastic turntable for the money. It has a 5-star rating from What HiFi, and certainly gets all the basics right as stated in their review. There are no bells and whistles because the Essential is designed to focus on high-quality key components where it matters. The tonearm is of high-quality, with a great feel, and it even comes pre-fitted with a good quality phono cartridge – the Ortofon OM10. All you have to do is set the tonearm counterweight correctly as per the instructions included, and you're ready to go. Just be careful playing a record and follow our step-by-step guide if you're new to the hobby.
2. A Good Preamp
To complement your shiny new turntable, you'll also want to invest in a good quality preamp. Once again, if we return to my failed entry-level turntable from point one, this was another early mistake from yours truly. The cheap record player I purchased also came with a built-in phono preamp, that, to put it politely, wasn't very good!
Why do I need a Turntable Preamp?
The signal produced by your phono cartridge needs to be processed before you can plug it directly into the AUX input on a home Hi-Fi. By processed, I mean it needs to be amplified and equalized by a device known as a phono preamp.

Without the phono stage, the signal coming from your phono cartridge will be almost inaudible and very tinny. (You can learn more about how a phono preamp works, and why you need one, by reading our full article on this topic).
Some cheaper record players come with the phono stage built-in, while better quality options typically do not. If you choose to purchase a Project turntable on my recommendation, you'll also need to purchase a phono preamp to match. Although it's an extra cost, this is, in fact, a good thing. It means you've stepped away from the lower end of the market; you're now looking at a serious bit of kit that will serve you well.
The Rega Fono Mini A2D is a very impressive phono preamp for the price having won awards in its price bracket. It also features a really handy USB output that makes digitizing your records a cinch.
3. Speakers
The route you decide to take here depends on your current setup, and, of course, budget. If you already own a Hi-Fi system, you might be good-to-go. Most will have a separate AUX input at the back of the receiver that will accept the output of your phono preamp.
If you're starting from scratch, the simplest and most cost-effective way forward is to purchase some self-powered speakers, such as the Klipsch R-41PM. Self-powered speakers have the amplifier built-in, which simplifies setup and allows you to bypass the more-complex process of matching separate receiver/amplifier and speaker components. The Klipsch units are plug and play, they sound excellent for the price, and they look great too.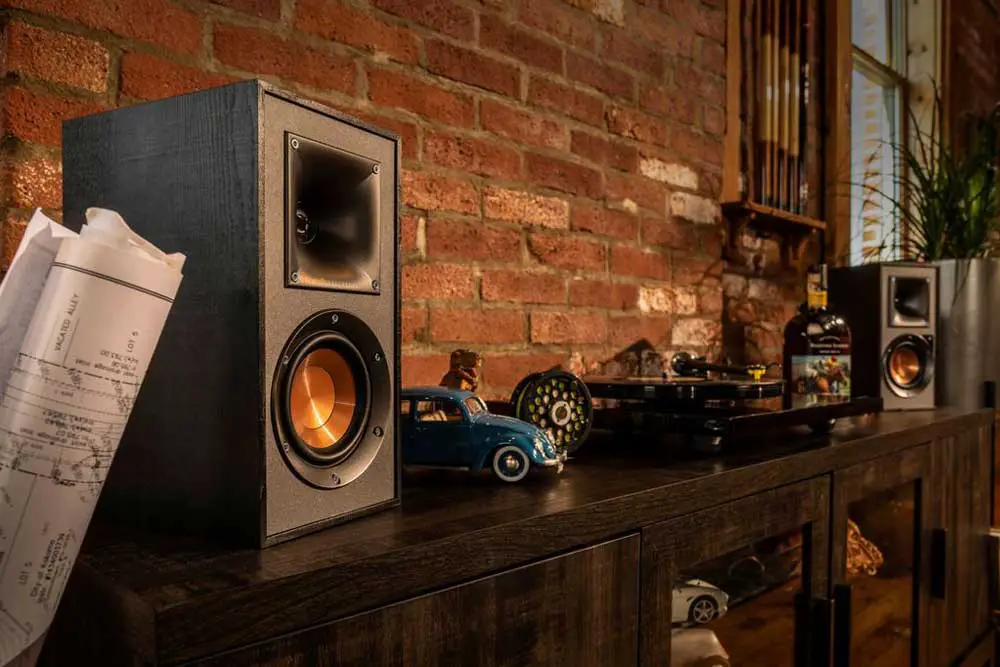 4. A Carbon Fiber Brush
Now that you're all set up with a great turntable and preamp, it's nearly time to start spinning some wax. But first, there are a few maintenance basics that come highly recommended to promote problem-free operation for years to come. First up is a carbon fiber brush. As part of maintaining your records and keeping them dust-free, a carbon brush is essential. Dust and dirt can damage your stylus over time, so it's good practice to control it by using your brush before and after playback when you can.
5. A Basic Cleaning Kit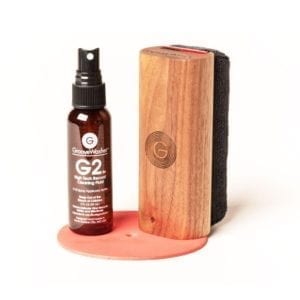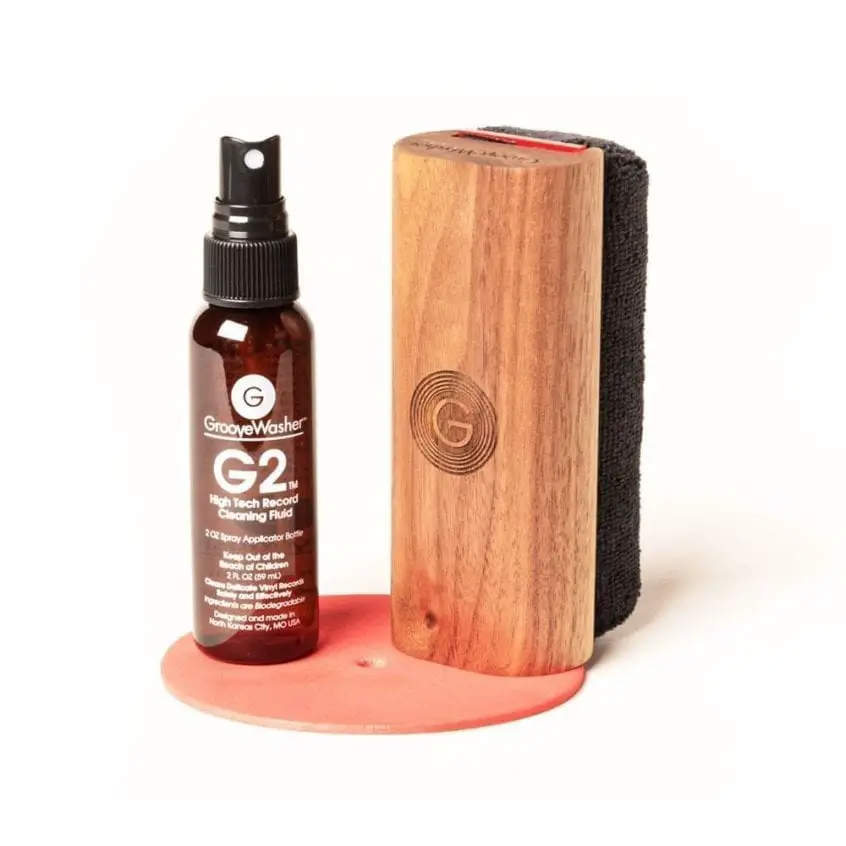 Even the most carefully looked after records will benefit from a wet clean once in a while. And, if you're playing old or used records in any capacity, a good clean will almost certainly be in order before you subject them to your shiny new setup. For day-to-day record cleaning, we highly recommend investing in a cleaning kit from GrooveWasher. Their specially formulated record cleaning solution is by far the most effective product for cleaning vinyl by hand that we've tested. In many cases, a few cleaning rounds with GrooveWasher has bought records we previously thought were unplayable back to life.
Learn more about how to clean vinyl records, here.
Reader Bonus: As an advocate and affiliate for GrooveWasher, we are pleased to offer Sound Matters reader's 10% off, when ordering directly from GrooveWasher's website using the discount code SOUNDMATTERS10.
6. Great Sounding Records
So there you have it; you're now ready to start dropping that needle on your first record. Now all that's left is to stock your shelf with some of your favorite artists on vinyl.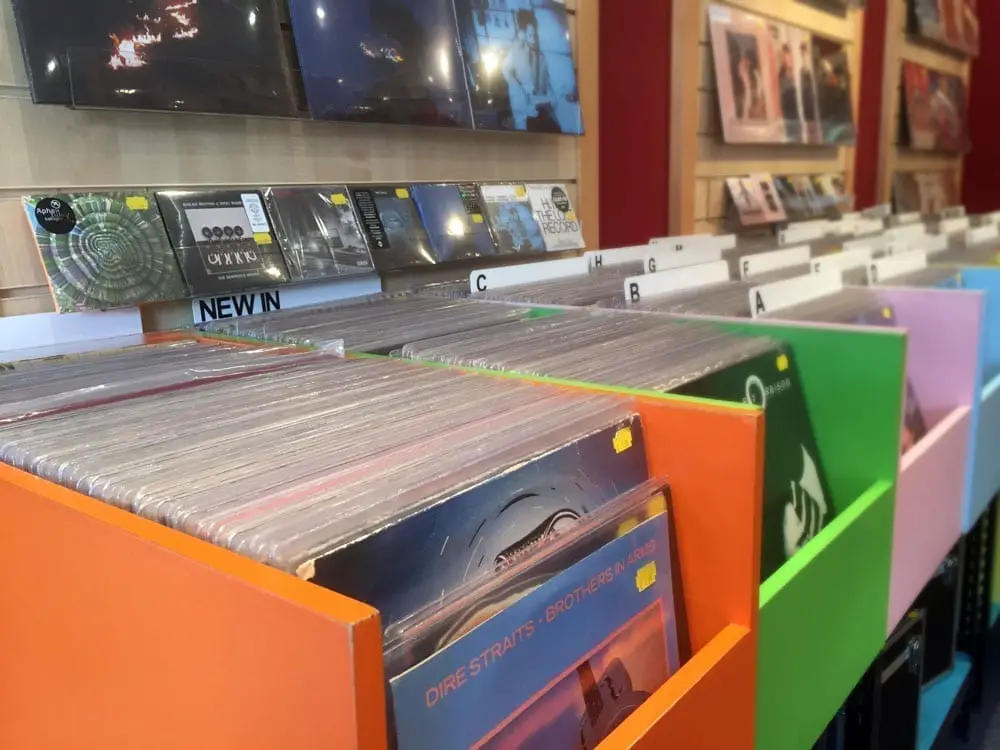 The fantastic thing about new vinyl is that you often receive a digital download card to accompany your record. And, most releases are pressed on 180g heavy-weight vinyl, which is thicker than your typical vintage record at 120 – 160g. The added thickness has no real sonic advantage, but it does add durability and makes them less prone to warping over time.
Where to Buy Your Records:
No matter what your thoughts are on Amazon, their wide selection and quick service make them a great place to start if you're looking for new records.
For those in search of used and new wax, independent record stores offer a far more personal experience. A good store will make listening recommendations and often place customer orders for you if you're hunting for a particular record. Service on a smaller-scale also means the records are likely to be handled better, and you'll be helping to support your local economy.
And, of course, the ubiquitous Discogs is a fantastic global market place that allows you to buy and sell with other collectors in their Marketplace.
Wherever you choose to buy, the process of searching for the perfect record all adds to the appeal. The excitement of taking your music home, pulling the record out of its sleeve, and then eagerly awaiting the first track as the initial warm crackles appear. The physical connection is a great feeling, and it's something we've somewhat lost in the digital age. In the words of the late John Peel: "Somebody was trying to tell me that CDs are better than vinyl because they don't have any surface noise. I said, 'Listen, mate, *life* has surface noise.' "