Now in its twelfth year, Record Store Day is one of the most significant dates in the musical calendar. Fans across the globe gather at participating independent shops to discover new releases, watch live performances, and absorb the great atmosphere.
The sales numbers are pretty impressive too, with last year's event helping to shift 733,000 vinyl albums in the US alone. That's a huge boost for independent shops at a time when online competition and changing consumer habits make for some very tough trading conditions.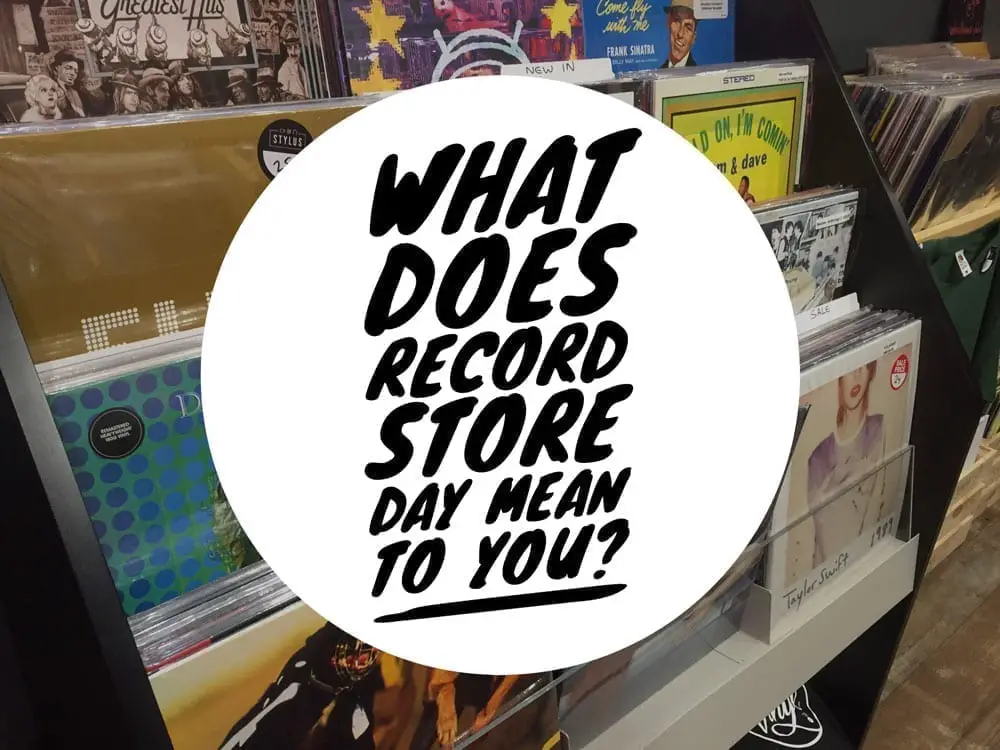 Record Store Day has undoubtedly played a huge role in the continued survival of great independent stores that act as the hub of their community. They offer an authentic experience, that for many music fans, simply cannot be replaced by the convenience of online retail.
"Record Store Day was, and is, the catalyst for the revival of consumer interest in vinyl records" – Steve Chase, GrooveWasher
Ahead of this year's event, we asked a cross-section of the industry to comment on what Record Store Day (RSD) means to them.

The Vinyl Revival
Steve Chase, Founder of GrooveWasher is first to comment with praise about Record Store Day's contribution to a revived interest in vinyl. "Record Store Day was, and is, the catalyst for the revival of consumer interest in vinyl records, starting about 11 years ago", he states with enthusiasm. "It's had a worldwide impact. Music lovers and record stores are having a love affair, aided by the romance of new limited edition RSD releases. Well, twice a year anyway! All of us who love records owe the founders of RSD huge thanks for their efforts."
It's no surprise that Record Store Day leads with vinyl records; they're the ultimate physical format and compliment the whole experience of shopping for music. Back in 2007 (RSD's first year) vinyl record sales were at their lowest point. Fast forward twelve years and we're still witnessing positive growth. I have no doubt that RSD has played a significant part in making this happen; a limited edition CD just wouldn't have the same impact.

The vinyl community is brimming with passion for the physical product, and with no shortage of innovation. Guenter Loibl, CEO of Rebeat (the company behind the development of HD Vinyl) is one such innovator. Guenter was full of praise for the foresight of RSD's founders. "Record Store Day is without a doubt one of the best ideas to promote and celebrate vinyl records", states Guenter. "Everybody in the industry will tell you so. I often wonder, what it was like back in 2007, when the founders pitched the idea, at a time when record sales hit rock bottom. I imagine they looked toward many doubtful and skeptical faces, just like I did when first presenting the idea of HD Vinyl."
When asked what RSD means to him, Guenter sees the event as a celebration of vinyl's unique qualities and a chance to introduce new listeners to the whole experience. "One of the best things about RSD is, that it brings new people to the stores and gets them excited about this immersive music experience. When I met RSD co-founder, Michael Kurtz recently in LA, we discussed the lifestyle aspect of vinyl records. Streaming is a fast and convenient way to consume music casually, but records really shine through when you want to reward yourself or make an ordinary moment more special, like a dinner date, or even your yoga training. Personally, I am excited about the RSD release of 'Hemisphere' by Rush. It celebrated its 40th-anniversary last year, and yet it still sounds so progressive and timely."
"Record Store Day is an opportunity to show people what the possibilities are and how much better their music experience could be." – Nate Goyer, The Vinyl Guide Podcast
Community Matters
Vinyl might drive much of the interest in RSD from a product perspective, but the event itself is about so much more than limited-edition releases. Let us not forget what record stores represent and what they bring in fostering a vibrant music scene, both globally and locally. A good independent record store should act as a social hub, connecting music enthusiast with like-minded fans, broadening the horizons of those who pass through its doors, and perhaps even fostering new relationships that might lead to further events or even new bands. Our third commentator, Nate Goyer from The Vinyl Guide Podcast gets to the crux of how product and place come together.
"On Record Store Day I don't think of the buyers so much as the shops; it's their day to shine, their day to extend reach in their communities and their day to make an impression on people who may not have experienced the joy of physical format music. In a world where record stores are increasingly squeezed from online competition and streaming services, RSD is an opportunity to show people what the possibilities are and how much better their music experience could be."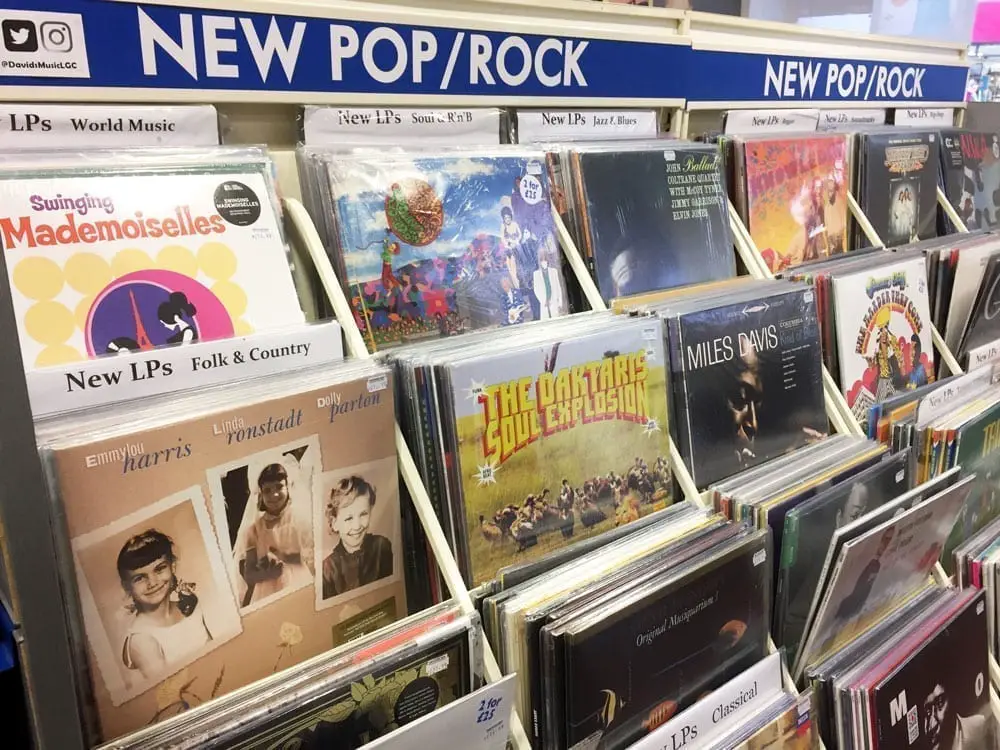 Much of this passion for the sense of place and how a record store can fuel the complete experience was echoed by Black Circle Radio Founder, Mitch Anderson. "Record Store Day is near and dear to Black Circle Radio because it shows how real, and passionate those involved in the vinyl industry are about the medium and the music. RSD seems to unite local scenes through brick and mortar – face-to-face interaction. A quote from the band Refused comes to mind, 'We Want the Airwaves Back'. Vinyl is a form of music that is meant to be enjoyed with one another. Record Store Day reminds us all of that twice a year."
"Discovering the unexpected is what Record Store Day means to me." – Jack Mercer – VC Pines
As I spoke to more people from across the music community, a pattern began to immerge. At the center of Record Store Day (particularly the vinyl aspect) is a sense of community and great experiences. Our final commentator, Alternative Soul act, VC Pines (AKA Jack Mercer) explains how, for him, these experiences facilitate a journey of musical discovery.
"I remember the first time I fully participated in Record Store Day was whilst on tour about four years ago. We were in a tiny town in Scotland and there was this record store blasting out music whilst setting up a PA for an artist live performance. To me Record Store Day means discovery. To find this shop in the middle of nowhere in Scotland, and all the records hidden inside was totally unexpected. We spent hours in there, just talking about records. I bought five or six LPs I'd never heard of, but now I love each one of them for their own reasons. Discovering the unexpected is what Record Store Day means to me."
Summing Up
The folks I spoke to were unanimously positive in their feelings and experiences, but that's not to say Record Store Day is without its critics. There are some that feel the event has been hijacked by major labels who force through their releases causing major delays at pressing plants. For me, this speaks more to the well-documented issue surrounding production bottlenecks, caused in part by insufficient production capacity in order to keep up with demand. It is, however, a real legitimate concern that we can only hope gets better as the market responds by opening new pressing plants and developing innovative technologies (HD-Vinyl is very much at the forefront of this change, as well as the increasing number of pressing plants opened in the last couple of years).
I can only hope they succeed in easing production strain, as it is in the interest of the industry at large that Record Store Day remains a force for good that is in keeping with the spirit of independence—enabling artists and labels both great and small to take part.
…And now it's your turn.
What does Record Store Day mean to you? Let us know in the comments below.