A VMP Classics subscription is the perfect way to explore a new or existing love for soul, blues, and jazz. Having spent recent years acquiring a broad range of classic albums by Aretha Franklin, Miles Davis, Louis Armstrong, and Coleman Hawkins, Sound Matters review the latest from VMP Classics.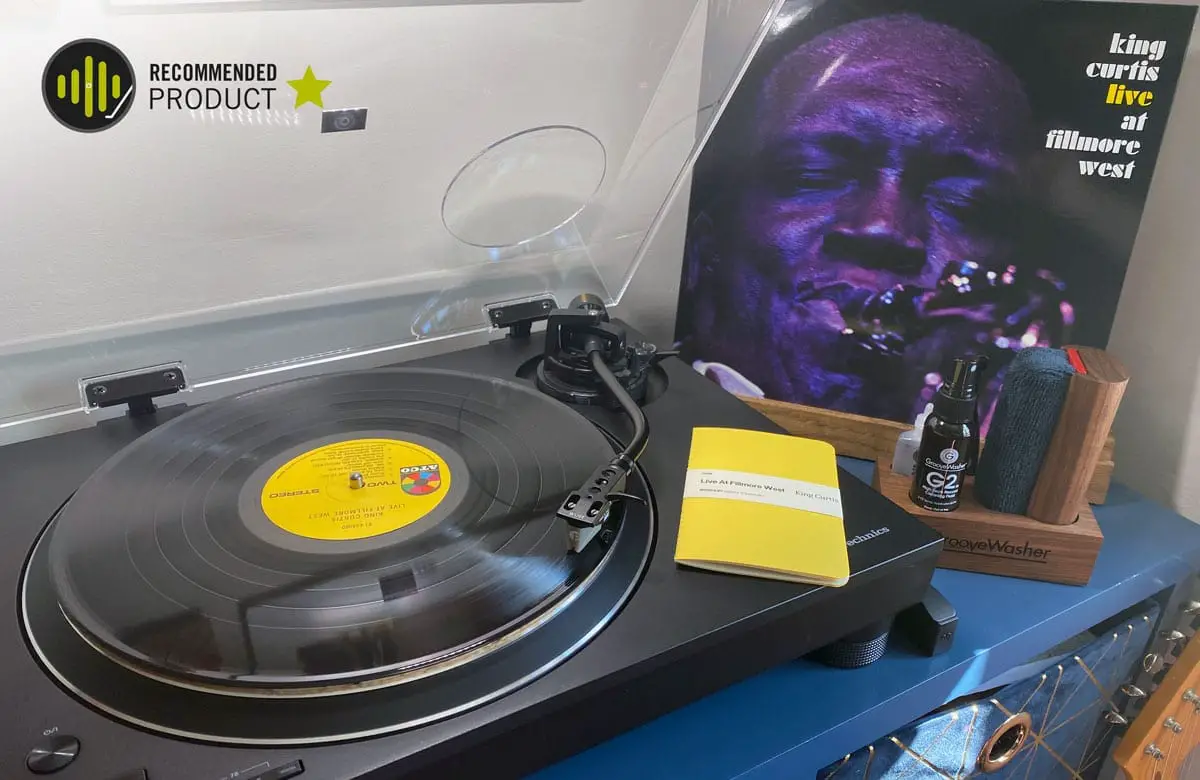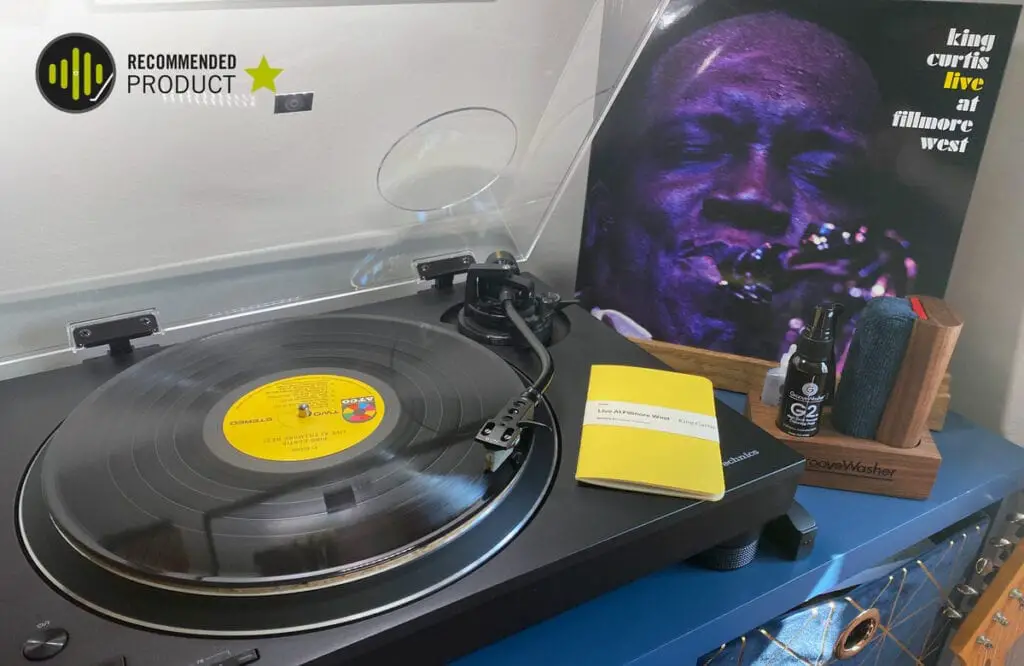 For music exploration, nothing quite beats a record subscription service. The combination of serendipity and bespoke curation of great albums by those in the know is one of the most enjoyable ways to expand your musical horizons.
Recently, we unboxed and reviewed the VMP Essentials range, the flagship subscription box from VMP (otherwise known as Vinyl Me, Please). Our conclusion: VMP is the best record subscription service we've experienced. Anyone looking for a premium experience where art and music combine to create something befitting the vinyl medium should consider subscribing to VMP.
VMP Essentials covers multiple ears and genres, so you'll need to keep an open mind; however, you can opt to swap a record on announcement day if it doesn't float your boat.
But what if your music exploration and taste are a little more specific? Perhaps you're an avid collector of a particular genre, or maybe you're looking to discover a new genre and broaden your taste. In this instance, one of VMPs genre category options could be a better option. Currently, there are three sub-categories:

VMP Classics – covering soul, jazz, and blues.
VMP Hip-Hop – covering anything from old-school to modern releases. 
VMP Country – a classic to modern country music subscription.
VMP Classics in Review
Today, we explore the VMP Classics subscription, and included as the record of the month is King Curtis – Live at Filmore West. This album has a fascinating back-story, as it's directly linked to Aretha Franklin's famous 1971 performance at the Filmore. The crowd was potentially hard to please, as the line-up was undoubtedly a rock-forward show. To help bridge the genre gap, Franklin turned to King Curtis, a famously versatile saxophonist who is known for his work on her classic single, Respect.
Curtis's band, The Kingpins were chosen as Franklin's band for the Filmore show, but to the audience's delight, they also played a show-stopping set of their own, and this record is the result.
Just like the Essentials box, the record arrived well-packaged and protected in the box with 'Lost Sounds Found' printed on the outside as is the case with all VPM releases. 

The hype sticker on the record tells me the record is pressed on 180g audiophile vinyl and that it was mastered by Ryan Smith at Sterling sound from the original master tapes. In place of the custom art print included in the VMP Essentials box is a liner notes booklet telling us the story behind this month's record.
Again, just like our Essentials sub, it's clear to see the VMP focus is on quality pressings cut by the world's finest mastering engineers. You won't find these pressings anywhere else, which adds exclusivity and shows their dedication to ensuring quality control.
There's less in the way of fancy printing and flashy colored vinyl with this release, but I have noticed the board quality of this gatefold. Unlike some modern releases, the card feels thick, durable, and substantial. The record inner sleeve is an anti-static polyethylene sleeve. Perfect for protecting the record long-term.
The liner notes are a nice touch; well-written and presented in a miniature booklet that matches the yellow spot color on the album cover and record label.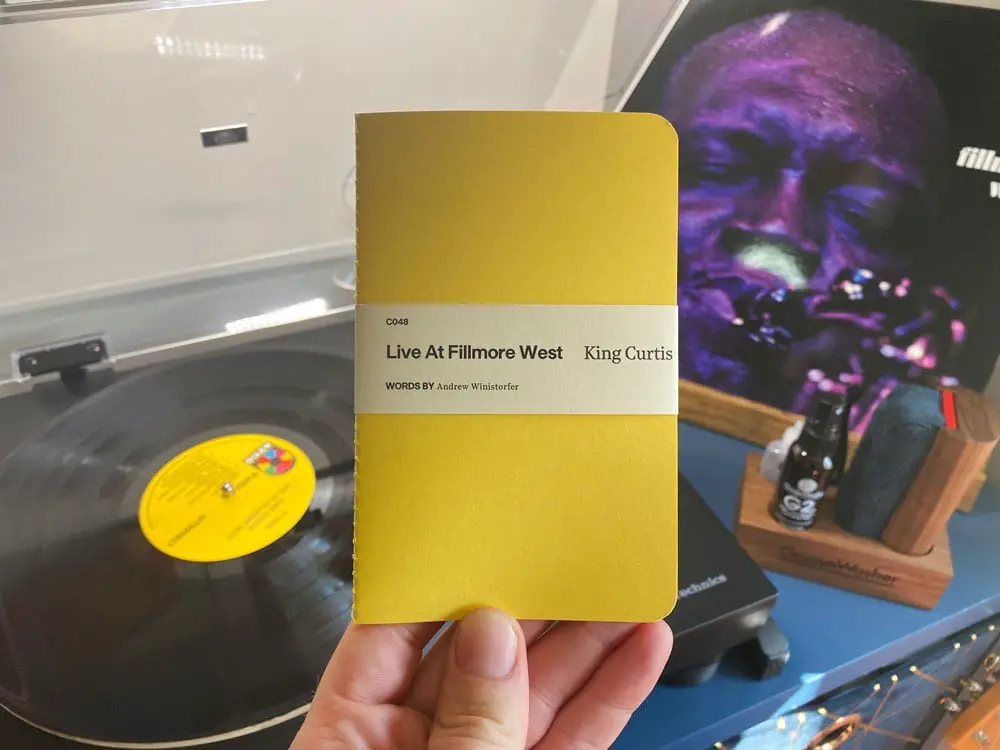 The Listening Test
Growing up in a rock n' roll loving household, soul and jazz didn't feature strongly in my earlier years of music. It's only really in recent years that I've begun accumulating classics in this category. As a music fan, my taste has naturally broadened with every year that passes. These days, I would describe my taste as consisting of musically interesting and creative records, regardless of genre.
Here are my two cents on this months record:
King Curtis Live at Filmore West is full of virtuosity from start to finish. If you're looking for an introduction to one of the greatest saxophone players of all time whose solos you will undoubtedly already have heard, this stunning live album is the perfect place to start.
It's easy to understand why King Curtis was so admired by his musical soulmate, Aretha Franklin, and yet also in such high demand across rock n' roll circles.
Curtis seamlessly blends jazz, soul, and rock to win over even the most dyed-in-the-wool rocker, helped, in part, by the skillful execution of covers by the likes of Led Zeppelin. 
A more able band you could not find, which is plain to hear from the get-go. Curtis gracefully introduces his band, The Kingpins, one-by-one on the albums opening track 'Memphis Soul Stew'. Each musician takes their moment in the spotlight with a blinding solo that sets the tone perfectly for what I would describe as a musician's album. Live at Filmore West was The Kingpin's time to shine, and shine they did. 
The Bottom Line
As before, full disclosure, VMP did send me this package to review. All views expressed on Sound Matters are my own. The simple fact is, if a product isn't a good fit, I generally won't feature it.
Once again, the quality of release on offer is second-to-none. I couldn't fault the pressing quality and was equally impressed with the attention to detail as I was with the recent Essentials release. There were fewer frills with this release than with Darkside's Psychic, but some audiophiles will prefer a nice 180g slab of black vinyl over the flair of bold colors.
Those wishing to build a soul, jazz and blues collection consisting of high-quality pressings will have plenty to look forward to with VMP Classics. On top of your monthly subscription, there is a healthy back-catalog of ready-to-ship records available at member prices from the VMP online store, plus collectible anthology pieces, such as the recent Story of Herbie Hancock collection. Plenty to explore, should you wish the branch out further. 

Learn more at vinylmeplease.com