As 2019 draws to a close, Vinyl records continue to thrive. Just a couple of months ago, new figures released by the Recording Industry Association of America (RIAA) revealed that vinyl sales figures could surpass CD for the first time since 1986.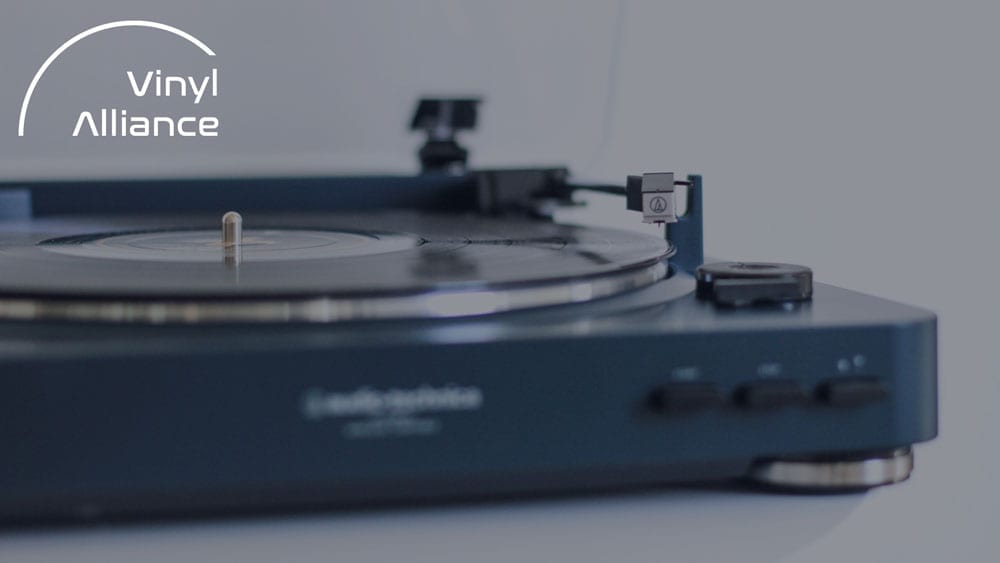 In our digital age, the rebirth of vinyl is nothing short of spectacular, but, for momentum to continue, the industry must unite in working towards a shared goal. Enter the Vinyl Alliance, a new forum designed to unite the industry for mutual benefit. To find out more, we spoke to the alliance co-founder, Bryan Ekus—who is also the founder and President of the Making Vinyl conference. Bryan brings a wealth of experience to his vinyl endeavours, with over 20 years of experience in global project management for various international trade organizations and corporations.
"The main goal of the Vinyl Alliance is to strengthen the position of vinyl records in a digital world…"
To kick things off, we asked Bryan more about the Vinyl Alliance, and what they are aiming to achieve.
"The Vinyl Alliance will soon be the world's premier forum for the vinyl record industry", Bryan states. "The main goal of the Vinyl Alliance is to strengthen the position of vinyl records in a digital world. We want to turn up the volume and promote vinyl records as a modern way to consume music.

"The Association will offer global representation and valuable services to the industry as a whole, as well as its members, by pooling resources in research, quality and marketing activities."
Speaking to Bryan, it was immediately clear his passion and enthusiasm for music on wax aligned closely with the values we hold at Sound Matters. For the industry to thrive, there's a strong case for advocating greater collaboration across the entire spectrum, from manufacturer to customer. Bryan goes on to explain why the Vinyl Alliance is very much behind this ethos.

"The Vinyl Alliance will not only be promoting the Vinyl experience, but we will also be conducting collective research and providing educational materials to improve the consumer experience. Being able to communicate up and down the value chain will also help us greatly to improve quality through continuous improvement, new technology like HD Vinyl, and standards."
Knowing the concerns we hear from some readers about quality control, any initiative designed to improve standards will come as a breath of fresh air to many vinyl fans. Better still, many big players from across the industry are already putting their name behind the initiative. Bryan rattles off an impressive list of companies getting in early-doors, while also explaining the key benefits.
"We will be welcoming member companies across the value chain from engineering studios, content owners, musicians, raw material manufacturers, pressing plants, to raw material and equipment manufacturers. Individual and press memberships will be available too.
"Founding members include GZ Media (Pressing), KDG (Pressing), Making Vinyl (Facilitator), Masterdisk (Mastering Studio), MPO (Pressing), Ortofon (Hardware), Pro-Ject (Hardware), Audio-Technica (Hardware), Rebeat Innovation (Technology) The Analogue Foundation (Lifestyle), and Vinylize (Lifestyle). Other members will be confirmed soon and include labels, manufacturers, pressing plants and dealers.
"The Vinyl Alliance Members are part of the industry's central voice guiding and publicizing Vinyl records in the 21st Century. As the Association grows, its members are accessing and exchanging more information, contacts, networking and promotional activities to help them grow as individual companies and help the industry move forward as a premium consumer experience in an era of streaming."
Bryan is clearly adept at bringing link-minded industry folk together, as his experience in bringing the Making Vinyl conference to life clearly shows. In the aftermath of another successful gathering (this time in Hollywood), we touched briefly on the show's growth, and why vinyl records continue to thrive in the age of digital streaming and instant gratification culture.
"Nobody remembers their first download, but they always remember their first album that they bought."
"It's great to see everyone get together and celebrate the rebirth of vinyl records", Bryan states enthusiastically. "We had two amazing conferences this year. In May we had our first European event in Berlin and our second event just took place in Hollywood that over 425 people attended. Our plan is to continue and intend to announce the 2020 dates and locations in early January, so stay tuned for that.
"Vinyl records continue to thrive for a number of reasons. Firstly you have those who grew up with vinyl records and have already an emotional attachment to them. Next, are those of a younger generation that didn't have physical media growing up and only know music as something they carry in their pockets. They are the ones that will continue to drive growth, as they think it is cool and love it for its tactile nature. At Disney, they consider a generation to be every seven years. We in the vinyl industry will also be thinking the same.
Nobody remembers their first download, but they always remember their first album that they bought."
To wrap up our conversation, I asked Bryan what record he would pick if he had just one record for the rest of his life. His answer?
"Duke Ellington & John Coltrane – In A Sentimental Mood. Two geniuses together playing amazing music."
To find out more about The Vinyl Alliance and how you can get involved, visit their website: vinylalliance.org