Two of my interests I think pair extremely well are music (particularly on vinyl) and beer – especially craft beer. Nothing makes a great record listening experience even better like some flavour-packed suds to tickle the taste buds.
At first glance, both of these topics could appear distant from one another; after all, what does the revival of vinyl records have to do with craft beer? Both scenes have gained significant momentum in recent year's and while they might appear unrelated at first, they actually share many of the same values. In particular, both scenes share a common passion for creating a high-quality experience for their customers that exceeds the somewhat mediocre mainstream standard.
Craft Crate Digging
You only have to look at the number of craft beer and vinyl bars cropping up to see how the two cultures meet. Take this example in Brighton, for instance. Dead Wax Social combines craft beer, and a 5000+ strong vinyl collection, making for a killer combination tucked away in the heart of Brighton's North Laine.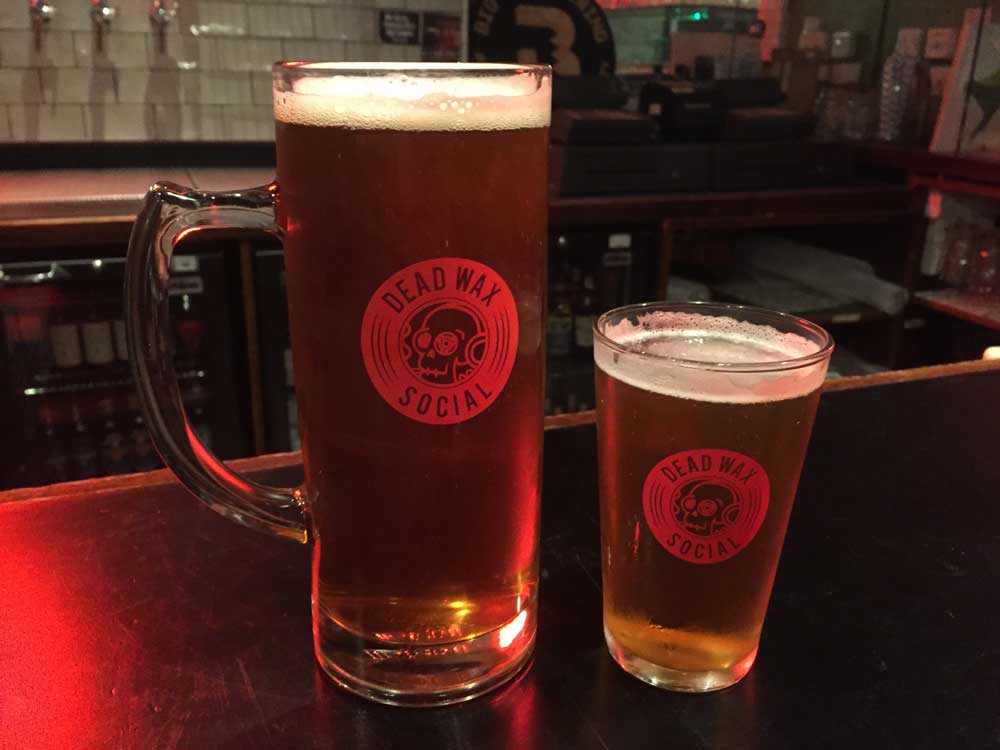 We recently caught up with the team at the bar to find out what drove them to combine great beer, pizza, and vinyl. "Dead Wax Social is really a chance to immerse ourselves with our obsessions. We love craft beer and we love real pizza, and when we're not in a pub we're in a record shop. The Brighton music community has been so important to the city so we took the chance to give it a monument, which is why new and old record labels are painted on the walls, and vinyl fills the shelves. Like we say, an obsession."

Visitors are welcome to dig through the bars expansive collection, or even bring their own records. Later in the evenings, visitors can enjoy regular all-vinyl DJ sets alongside comedy nights and pop-up record stores. Dead Wax really is a social hub for the local vinyl enthusiast, serving some cracking craft beer to enhance the atmosphere.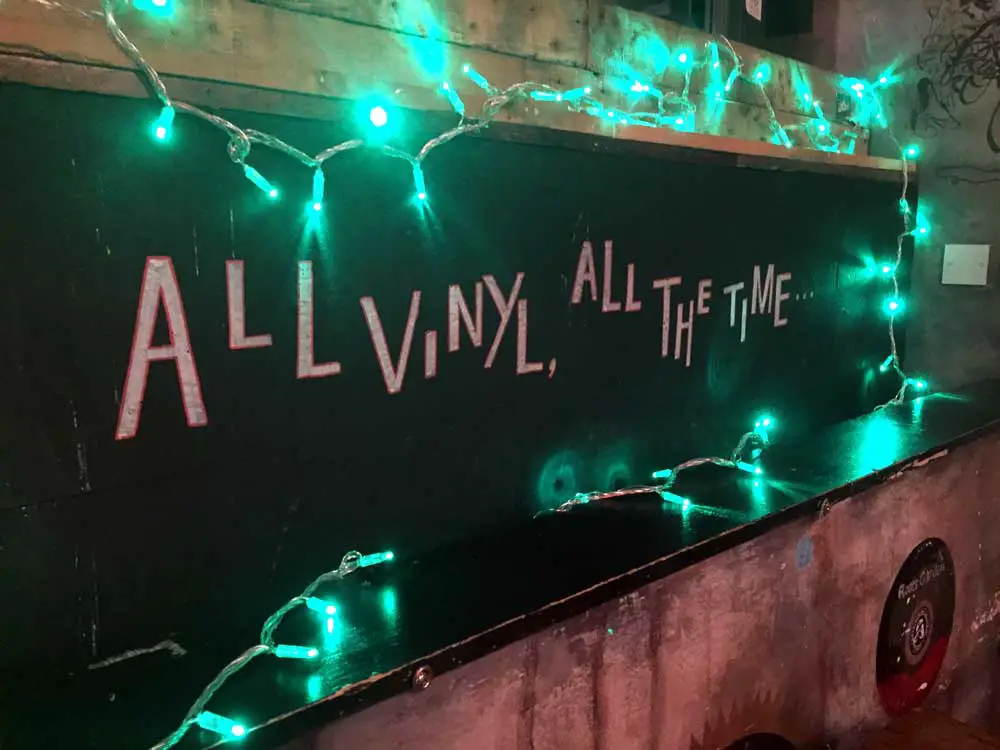 For those based outside of the UK, there's plenty of signs to suggest a similar trend is taking place across the pond, as the pun-tasticly titled bar, Vinyl Tap in Nashville clearly demonstrates. According to the bar owner, Todd Hedrick, craft beer with vinyl records make for a natural pairing…

"I wanted a job doing what I love, so what better way than to combine craft beer and records. The two really enhance each other; music just sounds better when you're having a beer and great music makes you want to have a beer."
More interesting still, it seems clear to us that vinyl and craft fans often cross paths, as Todd goes on to explain in more detail. "People who are fans of vinyl or craft beer seem to be into both for the most part and are always so excited when they come into the shop because they don't have to go to two locations to enjoy either. Vinyl fans and craft beer enthusiasts are both open-minded groups of people, so it just made sense to me to put these great things together."
Part record store, part craft beer bar, visitors can expect to browse thousands of new and used records alongside a comprehensive range of craft beer on tap and in cans.
"Brewing with Music"
The trend for music & beer as a winning combination doesn't stop at bars, it goes right to the source itself. A number of craft brewers are now combining their love of music and beautiful beer to create fantastic niche breweries. Signature Brew, based in East-London is a great example (their logo, naturally, features a vinyl record). On speaking to Sound Matters about what drove them to open a music-themed brewery, founder Sam McGregor commented with the following:
"We started Signature Brew as a reaction to the poor-quality of beer that's all too often available at live music events. Music and beer go hand-in-hand in festival and gig environments, people pay good money to go to watch a band they love, but when they get there they're expected to stand and drink a sub-standard pint. To us that just doesn't make sense, so we tackled the problem head-on and started Signature Brew to match the passion that goes into music with the offering behind the bar. And we thought 'who better to help us bring music and beer even closer than the artists themselves?' So we started brewing with musicians, first The Rifles, then later the likes of Frank Turner, Enter Shikari, Mastodon, and more recently, alt-J. These artist beers sit alongside our music-inspired core beers Roadie, Studio Pilsner, Backstage IPA and Nightliner – all of which are now regularly found at music festivals, venues and bars throughout the UK. We hope that's good news for music fans and beer drinkers."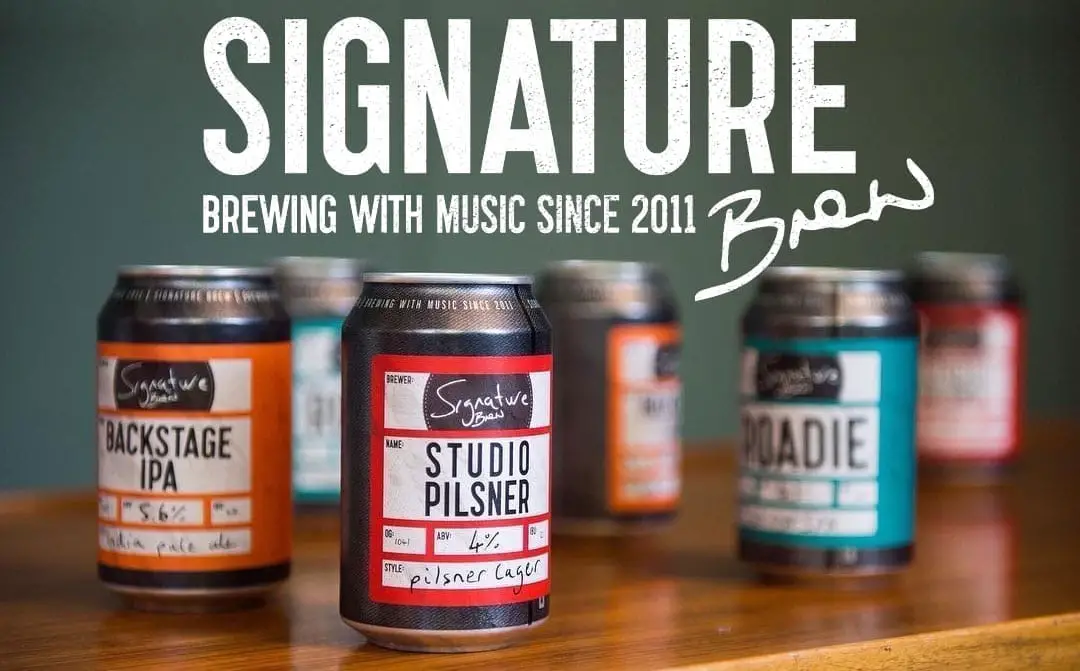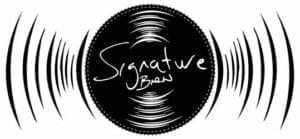 Curious about their vinyl logo, I asked if there was any particular thought process that went into its creation. Brewery co-founder, John Longbottom was clear in what it means to him. "The thinking with the vinyl logo is that, as far as music is concerned, vinyl is something crafted and physical that commands your time and attention when it's played. It's not like whacking on an MP3 or streaming a song, there's a degree of thought that goes into handling it and playing it, you take your time and you enjoy it. We want our beers to be enjoyed in the same spirit. They're something to be savoured and enjoyed at leisure. Preferably with a vinyl record spinning away in the background."
Continuing the transatlantic theme, Chicago's Mikerphone brewing are similarly inspired by music in their creation of tasty craft beers, check them out, here.
Summing Up
It's plain from the stories above that consumers are increasingly looking for unique and authentic experiences. This shift in behavior is reflected across the board, as we continue to see a global increase in the demand for artisan products. Vinyl record enthusiasts seek a refreshing break from the soullessness of streaming services, while craft beer fans seek the kind of character and impact that could never come from a major global conglomerate. Ultimately, it seems to me that what makes a vinyl record enthusiast tick, isn't so different from what excites the craft beer audience; often they're the same people, this writer included.
Agree? Disagree? Let us know in the comments below.