In a push to improve the quality and sustainability of their products, Sound Matters partners Twelve Inch have switched their popular frameless record display systems from plastic to Bamboo. As a vinyl enthusiast and a fan of natural materials to boot, the new product sounds ideal on paper. Sound Matters dig deeper to see how the new design measures up.
Twelve Inch previously revolutionized the record display market by shifting the emphasis from mostly frame-based products that leave the record enclosed to a clever magnet design that requires no frame. The result is a clean, minimalist look indicative of Scandinavian interior design.
The original design used a combination of plastic and card to display records without a single visible attachment; we liked it and to this day use these products to run an ever-changing display of beautiful album covers at Sound Matters HQ. (You'll notice the constantly revolving wall display in the back-drop of all our YouTube videos).
Twelve Inch Bamboo Wall Display Review 
The design works in exactly the same way as the original design. There's a wall-mounted magnetic disc and a separate disc insert. Both now made from bamboo, the wall-mounted disc attaches to a wall using the single screw provided (with or without a wall plug depending on the wall type). The disc insert slots neatly into your record cover. When the two parts meet, the record will mount securely to the wall.
In my opinion, the new bamboo design is entirely superior, both from a look and feel perspective and for the environmental benefits. 
The bamboo immediately feels nicer and more premium than the plastic and card. There's a smart etched Twelve Inch logo on the wall mount that helps give the product a more refined finish than the previously included Twelve Inch sticker, and the card insert now feels lighter and stronger.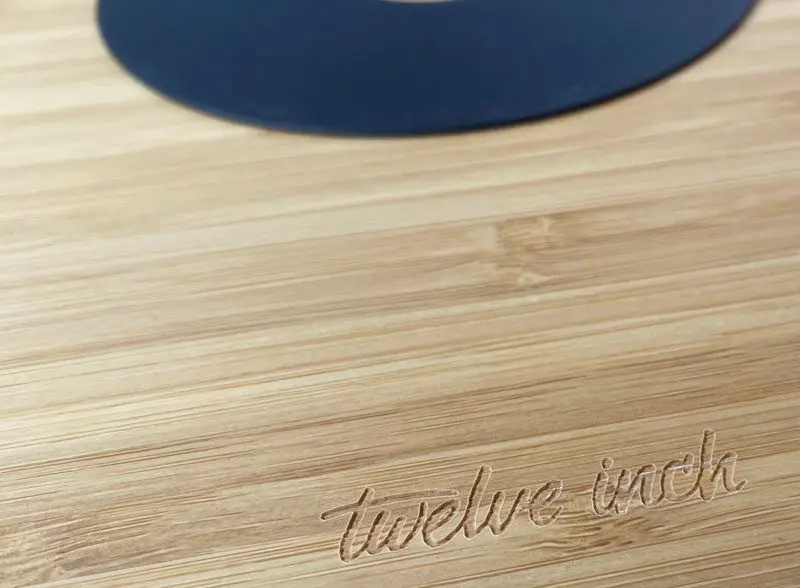 In an effort to improve the sustainability aspects, bamboo is sound choice. It's fast-growing, so in abundant supply. In fact, bamboo is the fastest growing plant on earth, growing to full size in just 3-4 months, compared to trees which can take decades to grow.
If that wasn't enough, bamboo also absorbs far more carbon dioxide than trees and produces between 30 – 35% more oxygen. 

All-in-all, the new bamboo-based Twelve Inch products are certainly an improvement on the old plastic design that I think most record collectors will appreciate. Twelve Inch aren't claiming to be "fully sustainable" in this switch, but it's certainly an improvement on the old plastic product that requires fossil fuels in the production process. 
The natural bamboo finish is my personal favorite, but they are also available in black or brown. The black option may appeal to customers who liked the look of their original black plastic discs, but personally, I think there's nothing quite like the natural beauty of plain, unpainted bamboo.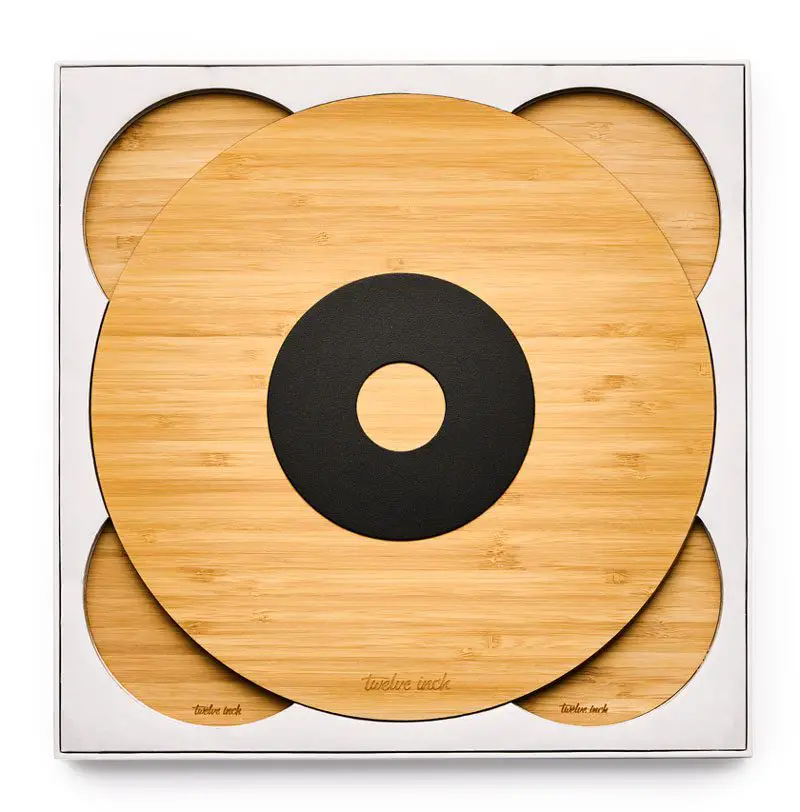 As was the case for the original product, you can increase your green credentials further by purchasing the 4-eco multipack. These multipacks reduce packaging and are perfect for constructing larger record galleries in your listening space or home.
Regular subscribers will also remember Twelve Inch's Adaptor product, which enables you to display the actual record. These are great for displaying picture discs or colored vinyl and look great when combined with album artwork in a mix across your vinyl gallery. 
Sadly, the Adaptor is not yet available in bamboo and will remain plastic in design until early 2023.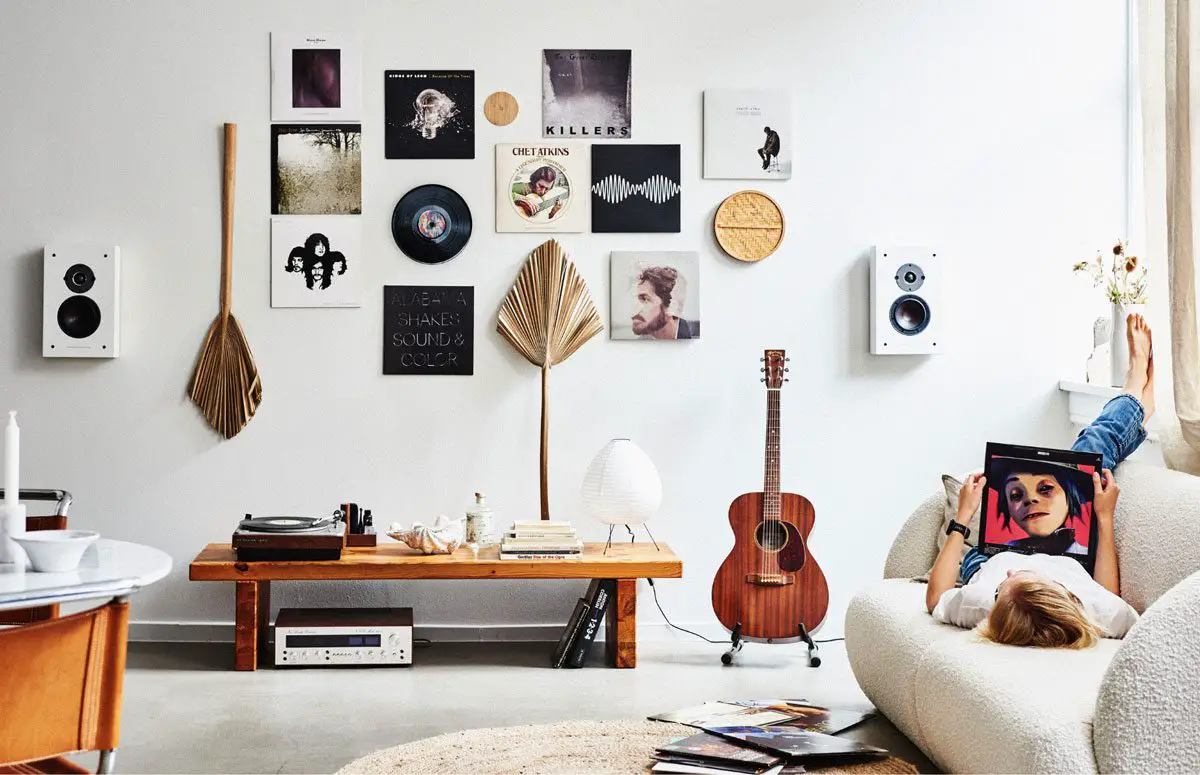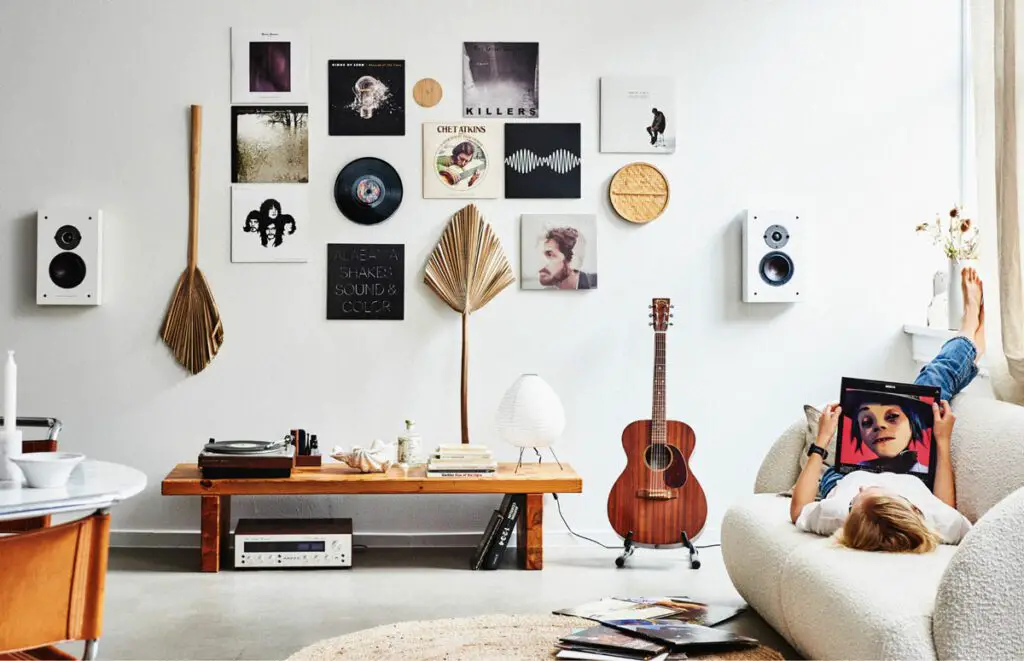 Display with or Without the Record
I regularly receive comments regarding displaying records on the wall concerning proper record storage. Some collectors, understandably, don't feel comfortable displaying their most prized collectible records on the wall. 
It's a fair criticism, and in many cases, collectors may feel more comfortable storing the record separately (say in a high-quality outer sleeve and tucked away in a record case). Others might choose to reserve these displays for second copies. 
Another application is to use Twelve Inch displays as a "now playing stand" above the turntable. 
Depending on how "to the book" you run your record collection, the way you choose to display vinyl records as art is a personal choice. 
For me, the artwork is part of the beauty of record collecting. Just like paintings on your wall, the pieces you choose to display make a statement about who you are.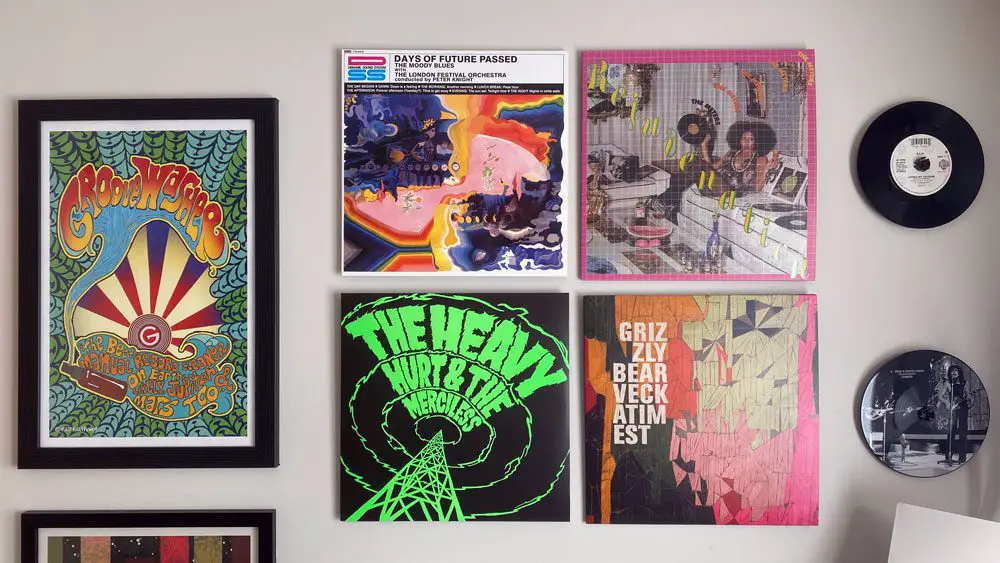 Summing Up: 
In shifting to bamboo, the Twelve Inch products feel more premium and refined. Not only is plastic less environmentally friendly, but it also feels cheaper. 
The addition of a bamboo record sleeve insert (in place of the old card version) also makes the product more enjoyable to use. Admittedly you don't see the insert once the record is on the wall, but if you're regularly rotating records, handling a bamboo magnetic insert just adds to the enjoyment and celebration of records as an art form. 
Look at it this way: you can drink freshly ground coffee from a plastic cup, but nothing can replace the experience of a porcelain cup. 
For lovers of vinyl record art, creating beautiful minimalist wall displays just got more enjoyable.
Exclusive 10% Discount for Sound Matters readers: Simply use the code SOUNDMATTERS10 on checkout when shopping directly with Twelve Inch. First 50 customers receive an additional 5% off (first come, first served). Shipping to the US is now possible at local rates.