Welcome to the first issue of "Liner Notes According to Black Circle Radio". Each month BCR founder and host, Mitch Anderson brings you an "album of the month" as chosen by the man himself. You can expect an eclectic range of music, along with an honest write-up of each featured record. We hope you'll discover something new as we endeavor to take you on a musical journey of discovery.
In Review: Joe Henderson – In Pursuit of Blackness
Released: 1971 on Milestone (MSP 9034) – Click Here to View on Discogs
Written by: Joe Henderson (tracks 1,3,4,5), Bronislau Kaper (track 2)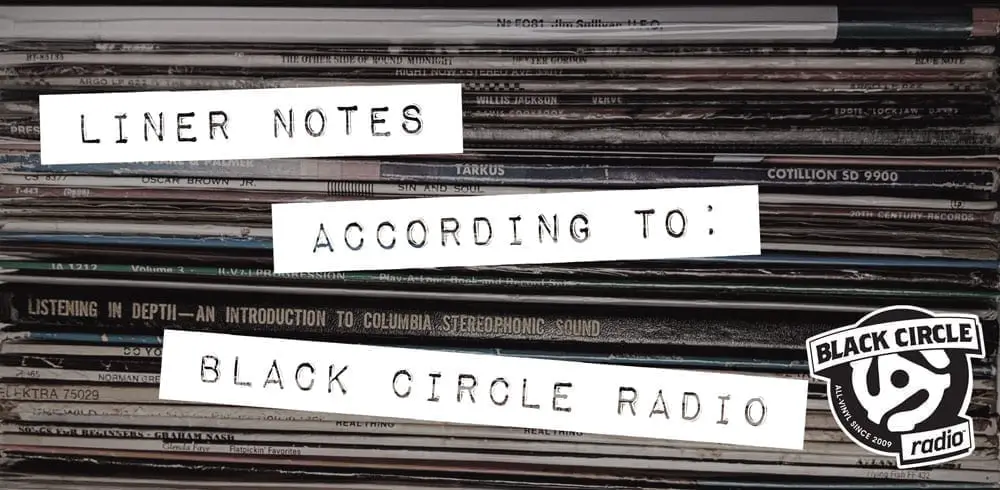 The Opener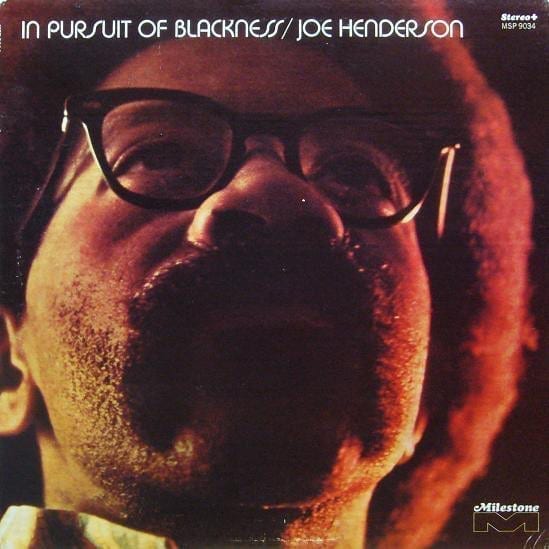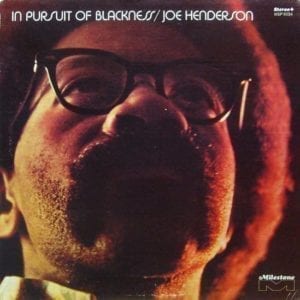 I've had this record in the Black Circle Radio Archives for roughly a year and a half. On the first spin, I was truthfully pretty confused as to what I was hearing. I was sonically sucked into a place in which I didn't feel I belonged. It was easy for me to tell from the get-go that this record was not written for me to understand during the first, second, or even third listen. It was a record that I would need to learn from, to search through in order to find some perspective in the "reeds".  

My previous introduction to Joe Henderson was through his simply stunning album, "Page One"… And oh my "In Pursuit of Blackness" is a whole different kettle of fish. Hot damn! HOWEVER, to my ear, there is a definite carry-over of expression from "Page One" to "In Pursuit of Blackness" that can be heard in the way Joe Henderson holds a note. Except, with "In Pursuit of Blackness" it comes across as much more of a "FUUUUUUUCK" rather than a "Hellllllo". 
To be clear, before I continue, (two paragraphs in), I'm simply writing what is evoked from me as I listen. Your interpretation may vary, and that's the beautiful thing about music. These liner notes come from the perspective of my experiences as a privileged, white, male, radio DJ, and musician who is going through pretty heavy spiritual and sonic awakenings. I'll send you a resume if you need to know more.

The Headliner
"In Pursuit of Blackness" sounds like a huge middle finger to the status quo of human existence as it was then, and still is now. There are these musicians like Woody Shaw, Stanley Clarke, and Lenny White, who play on this album like madmen. Hearing Joe Henderson come in over the top of this group of musicians sounds like a musical expression of something that shouldn't have happened. If what these stunning musicians created on this record was personified as a movie, my parents wouldn't have allowed me to watch it under their roof. I think it would be twisted and psychologically altering to the viewer because of a complete loss of innocence that leaks from the ears over 43 minutes and 19 seconds. This antagonism is rooted in the stark contrast between Joe Henderson and the rhythm section that I feel is consistent from start to finish.
The track 'Mind Over Matter' crushed me; the rhythm section moves at a breakneck, frantic pace. They sound scared, almost like they're fleeing from something— the performance has claustrophobic intensity. Then in comes Joe Henderson with his tenor sax. It's heartbreaking. It's like something out of this world. You can express so much through an instrument, and I feel like he's saying, "Why Me? Why Us? Why Violence?". Joe Henderson's performance is an expression of the mind separated from the body—human reason in chaos. The band, and his animalistic, sweaty limbs. I say 'Human Reason', because he does not sound angry, he sounds hurt. In this case, anger would be the physical representation of unchecked hurt, otherwise known as the rhythm section.
Now to tie it all together. This record is a deliberate warning to those that control the status quo. That warning being, "There is no counter-culture movement, just positive progression rooted in love." Listen closely to the hi-hat of Lenny White on the first track, "No Me Esqueca" (translated in English as Don't Forget Me). Listen carefully to him when the keyboards take over somewhere around the four minute mark. That dirty, swag-tastic rhythm. That is the pulse. And to be candid, "In Pursuit of Blackness" reminds me that I too have this pulse inside myself to use and exude love within my environment. Love one another folks.
Liner Notes:
Featuring:
Drums: Lenny White
Bass: Ron McClure and Stanley Clarke
Electric Piano: George Cables
Alto Saxophone, Bass Clarinet, Flute: Peter Yellin
Trombone: Chris Fuller
Trumpet: Woody Shaw
Tenor Saxophone: Joe Henderson
Producer: Orrin Keepnews
Album Design: Rhea Atkins
Track Listing:
A1 – No Me Esqueca (Recorded at Decca Studios on May 12th, 1971)
A2 – Invitation (Recorded Live at Lighthouse Cafe on September 24th and 25th, 1970)
A3 -A Shade of Joy (Recorded at Decca Studios on May 12th, 1971)
B1 – Gazelle (Recorded Live at Lighthouse Cafe on September 24th and 25th, 1970)
B1 – Mind Over Matter (Recorded at Decca Studios on May 12th, 1971)
Who Writes Liner Notes?
Liner Notes is written by Mitch Anderson, Founder and Host over at Black Circle Radio. Now in their tenth year, Michigan-based Black Circle Radio (BCR) are celebrating a full decade of all-vinyl programming. Their eclectic display of music and impeccable dedication to music on wax has earned them a strong reputation across the vinyl community. Learn more about Mitch and BCR by checking out our full interview feature. 
We'd love to hear what you think of this months record, do leave your thoughts in the comments section. Subscribe to Sound Matters at the link below and receive the next installment of Liner Notes, delivered straight to your inbox.