First and foremost, what I'm about to say is merely my opinion and no doubt many will disagree with me. High-resolution audio is one of those topics that gets people worked up, and that's cool, music fanatics are passionate and often fiery people – that's what makes them great. All the same, I'm prepared to stick my neck out on this one, so here goes: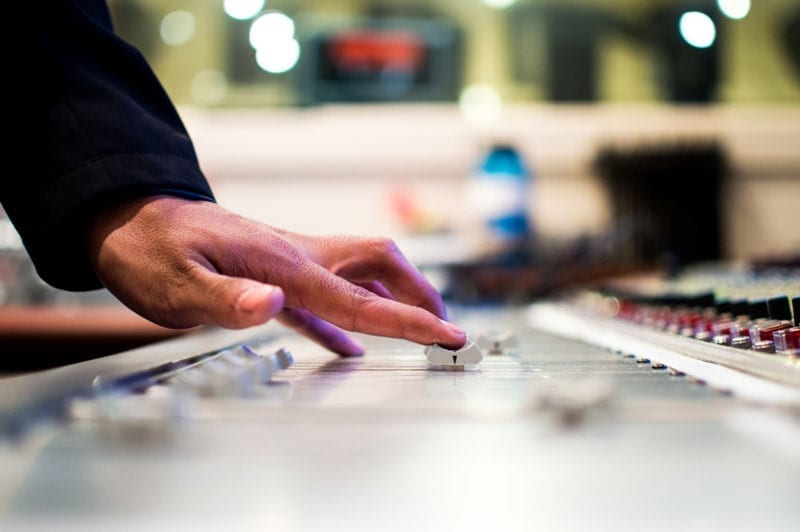 High-resolution audio is pointless in the vast majority of cases.
Now, I'm not an audio engineer – although I do have a degree in Music Technology, so I'm not a complete layman – but it would appear to me that we have our priorities wrong on this one. I hear folks regularly debating the benefits of listening to music at resolutions beyond what Nyquist Theorem dictates is required to faithfully reproduce audio.
I won't go into huge detail – I don't feel it's necessary to make my point – but for the benefit of those who don't know:
Nyquist law dictates that in order to capture audio accurately, the sample rate should be at least twice as high as the maximum frequency you need to reproduce. Subsequently, and since the upper range of human hearing is around 20KHz, CD productions came to settle on 44.1KHz as a standard. It was good enough – in theory.
Despite this, some people will argue that 44.1KHz, is, in fact, not enough. They would argue – among other things – that Nyquist law is oversimplified, and that due to various crazy-complicated psychoacoustic principles, you need more. As a result, we now have audiophiles preaching the benefits of sample rates as high as 192KHz. Once again, I'm not a mixing or mastering engineer, but I can't help but feel all these discussions are actually red herrings.
Audio resolution is a red herring
The reasons for my opinion are two-fold: 1) I actually don't think many people can hear the difference, and 2) there are bigger problems to worry about when it comes to the quality of music we consume – namely, the loudness war.

Let's start with point one…
It is my belief that the vast majority of music fans cannot hear the difference, or, even if they can, their playback devices aren't good enough anyway. In other words, even if the audiophiles are right, it would seem to me that in order to even stand the slightest chance of hearing the difference, everything would have to be perfect. That is, the listener would a) have to want to hear the difference, b) have a great ear and good hearing, and c) their hi-fi would have to be of the highest quality – something most people simply can't afford.

Now on to my second point…
The last thing we should be worrying about when it comes to sound quality is sample rates. The fact is; many modern albums sound terrible – victims of the scourge of music industry driven loudness wars. For many of you reading this, the loudness war is nothing new, but it is core to my point….
The point I'm trying to get across is that all the samples in the world won't make the mastering better. Does it really matter that you're listening to your favourite album in 192KHz 24bit resolution audio if the mastering process has squashed the music to the brink of almost zero dynamic range and digital clipping? Seriously, what's the point – you're literally polishing a turd.
Similarly, it doesn't stop at bad mastering. Very often, the mix isn't up to scratch either. For example, an album that I like by a group called The Heavy is not only a victim of the loudness war, but also over-compression in the mix too. It doesn't matter if I listen to the album as an MP3, a CD, or a high-resolution download – no amount of oversampling will change the terrible, over-compressed mix and master.
You don't need to be an audiophile to hear it
The sad thing is, the lifelessness and distortion that come hand-in-hand with over compression are plainly obvious, even on the most rudimentary of playback devices. In fact, you can even hear it on YouTube – which is not a way I'd advocate listening to music if you care about how it sounds.
The point is since the effects of loudness war compression are so audible on the crudest playback devices – shouldn't we be more worried about this than audio-resolution?
Check out the example below, which demonstrates the 'loudness war' and tell me you can't hear the difference – even on laptop speakers.
The example above is a fantastic demonstration of just how obvious the effects of the loudness war are. I would even argue they're so obvious you don't need to be an audiophile to hear them. Even on my tiny laptop speakers and with YouTube compression, I can hear the loss of clarity as the demonstration is switched from the original 1986 master to the brickwalled remaster.
In contrast, the difference between MP3 and CD are far more difficult – if not impossible – to hear on laptop speakers, and subsequently, I must conclude that the loudness war is of far greater significance.
Now what?
So, we've determined that most new music sounds awful, distorted and has no dynamics. Where do we turn now? Is all hope lost? Are we doomed to listen to inferior sounding music after working relentlessly as a human race to perfect the recording process, only to wreck it at the last moment of production?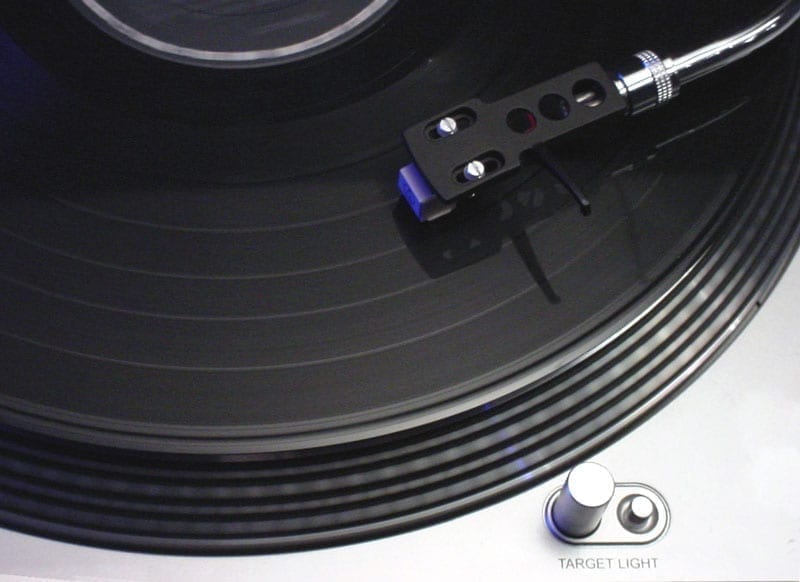 Well, not quite. There is one curiously obscure loophole – vinyl. Let me explain: Many modern albums are released on vinyl with greater dynamic range when compared to their CD counterparts – meaning that for many releases, the vinyl sounds substantially better.
But let's be clear, this does not mean that vinyl is better. Vinyl has its own issues and quirks – from the scourge of dust and dirt to the often infuriating sound of inner groove distortion – vinyl is far from perfect.
Still, limited and full of compromise as it may be, the distortions of vinyl are still – at least to my ears – preferable to the abominations of the loudness war. At least, in many respects I expect the limitations of vinyl. I don't, on the other hand, expect the poor quality of most modern digital releases. As a consumer, quite frankly, you deserve better!
That's why, through the pages of this blog I regularly recommend buying vinyl. All the arguments of why people love or hate vinyl aside, you cannot dispute the fact that many vinyl releases have been less exposed to the 'loudness war' phenomenon.

However, it's not perfect, you have to do your research, and sometimes even the figures can be misleading. Take the image above for example from the dr.loudnesswar database (a website dedicated to reporting the dynamic range of different releases). I purchased a vinyl copy of The Heavy album I mentioned earlier. And, despite the improved dynamic range, I still didn't like how it sounded. Why? Because the mix was just as faulty as the mastering, which only helps to support my initial argument. It doesn't matter what format you listen on, CD, Vinyl, or high-resolution digital, a high-quality mix and master will shine through despite the format.
To summarise, I'd rather listen to a well produced MP3 at 128Kbps than a loudness war production at 192Khz 'high-resolution'. The source sound comes first, everything else – to put it candidly – is trivial.