This article was produced in conjunction with the team at London's Kore Studios. Their client roster includes the likes of Amy Winehouse, Kasabian, White Lies and more.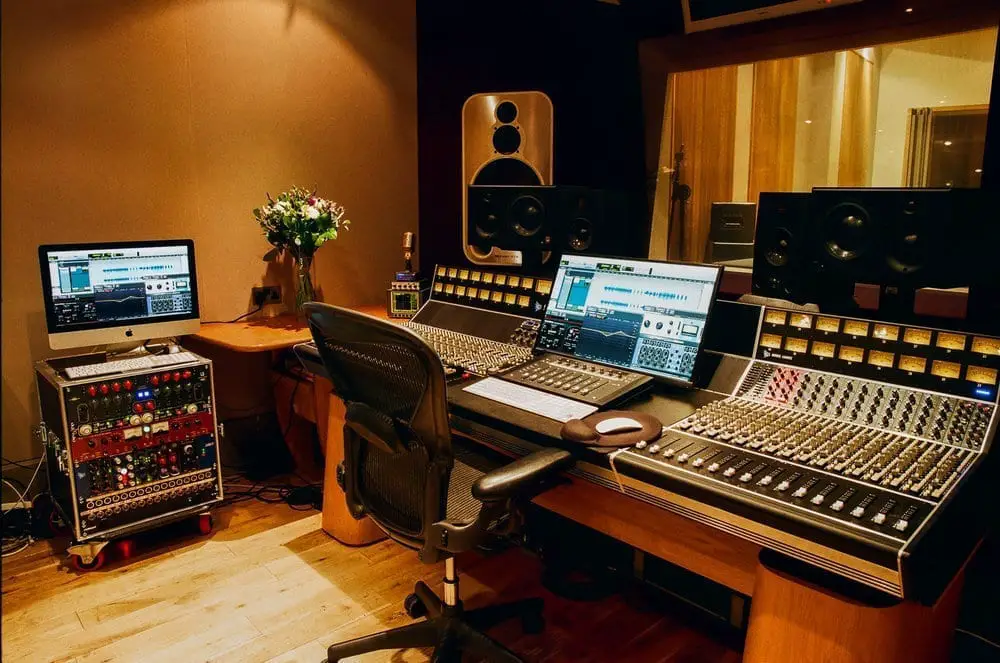 Why Vinyl?
More and more up and coming musicians want to ensure that their music is ready to be mastered for vinyl, and for good reason. The popularity of vinyl records has exploded in recent years, and in 2019 vinyl outsold CDs for the first time in 40 years. Whether it's due to an ideological rejection of streaming services, an audiophilic quest to get a richer sound from your music, or simply because vinyl looks cool on a shelf, records are more popular than ever.
Bands understand this too, and the desire to press your music on wax could come from a desire to get the music you make played in the way you always wanted it to be. Or maybe it's a purely financial decision – we won't judge!
Whatever the case may be, if you're here, you're probably looking for information on how to record your music for vinyl. We'll take you through the process from that initial meeting in the studio, all the way up to distributing your records.
Recording for Vinyl
If you're recording an album with the intention of releasing it on vinyl, the music needs to be treated a little differently by your sound engineer. From the artist's perspective, you'll be able to record your music as you usually would, but the mastering process will be a little different.
When supplying music for a vinyl cut, there are generally three golden rules:

1. Don't over-compress the music and make it too loud. A heavily compressed mix will not translate well on a vinyl pressing. 
2. Avoid excessive stereo bass (as this can be problematic on vinyl). 
3. Avoid very bright sibilance—particularly harsh sibilant vocals—as this will lead to a distorted cut. Vocal sibilance refers to the sounds that a vocalist makes when emphasizing letters like 's', 'f', and 't' in certain words. To reduce this, an engineer can use de-essing techniques to control excessive sibilance. 
It really can't be stressed enough that working with an experienced production team is key to ensuring that your music is perfect for vinyl. At Kore Studios in West London, we can work with you to produce a final mix that is 'ready for vinyl mastering'. Additionally, for the purists among us, we have lots of vintage analog equipment for an added touch of authenticity in the recording process should you wish.
Once you've finished the recording and mixing process, the engineer will 'bounce' the multitrack recording down to stereo, and this, generally, is what your mastering engineer receives in preparation for vinyl. Most mastering engineers will recommend bouncing the track down at the same quality it was recorded (hopefully at least 24bit 48KHz).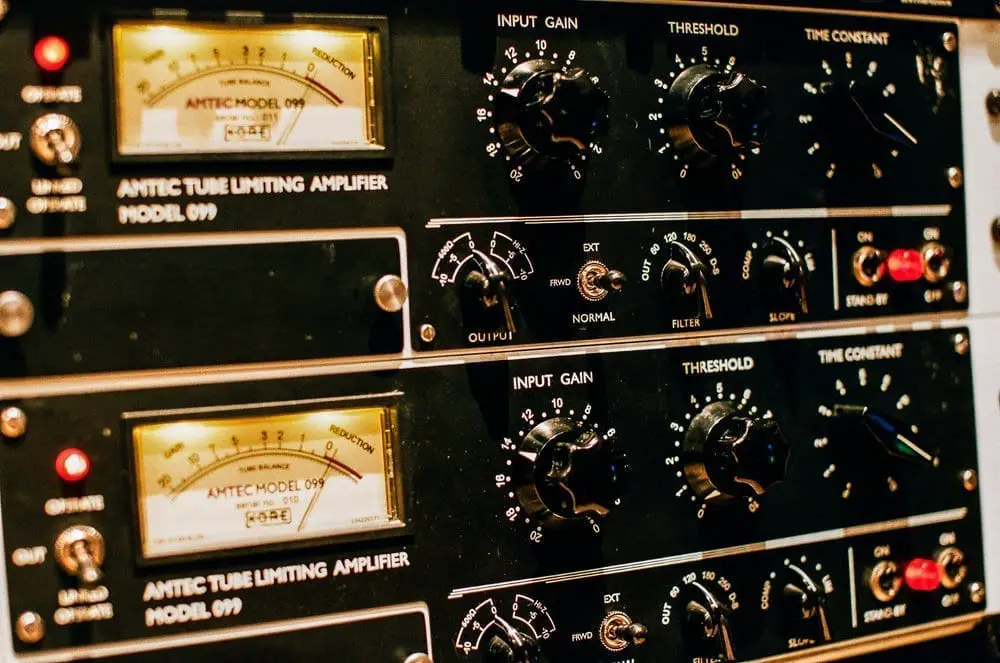 Getting Your Tracks Mastered for Vinyl
Mastering for vinyl is a very specific skill. In the digital age, we've grown used to working without the physical limitations imposed on our music by analog mediums like the vinyl record. 
An experienced mastering engineer intrinsically understands what will translate well onto vinyl. They will take into consideration several factors, including, but not limited to: side length, track listing, trackability, and also tonal character (i.e.: can we shape the final recording in a way that compliments the music).
In short, when cutting vinyl master lacquers, the engineer will make adjustments to the digital master recordings, and some of the processing used to optimize for digital formats may be reduced or removed. Equally, additional processing may be introduced to enhance the release for vinyl. This process is combined with a series of test cuts to establish the changes necessary to make the best sounding vinyl cut.
A dedicated mastering house will not apply a 'template approach'. Every release is different; every track unique. The adjustments and processing vary depending on several factors, including cutting speed, how loud the record is cut, and where on the disk the track occurs. (The frequency response and distortion characteristics vary from the outside to the inside of a record).
---
The importance of Test Cuts
Never underestimate the importance of a test cut. These one-off 12-inch test records are your last chance to identify any potential tweaks and identify playback issues. Be sure to listen to it properly. Try listening on a variety of turntables as your fans are likely to have a range of hi-fi setups from beginner record players to hi-end decks. 
---
How to Get Your Music on Vinyl
Once you're happy with the final test cut, your engineer will cut the final 14-inch master lacquers (one for the A-side and another for the B-side). Traditionally, you would now send these lacquers to the record plant for production. The plant will use the master discs to produce the stampers, which are then used to press your vinyl records. (Read more on vinyl record production, here). 
You could take a stereo mastered file and go straight to a pressing plant. However, this mastered file will not be fully optimized for vinyl; the resulting factory cut is unlikely to sound as good as a lacquer cut by a dedicated mastering house. The majority of in-factory cuts are done on a DMM (Direct Metal Mastering) lathe cutting directly onto copper discs. This process eliminates the electroplating stage and is, therefore, cheaper and easier for the factory. The compromise here is the overall sound quality when compared to a traditional lacquer cut.
Cost, of course, comes in to play here. A dedicated mastering engineer with years of experience will invariably produce a better overall result. Experience generally comes at a higher price, and there are other alternatives. If you're on a budget, you might consider using a broker, such as DMS to master and press your vinyl––or even a service like Vinylify––who can run one-off pressings. Just understand that a dedicated mastering house and record plant are incentivized to strive for high-quality, where perhaps other services are not.
If you're on a label with the means to get your record on vinyl, work directly with the people in charge to determine how many records you'll be able to cobble together. But if you're going it alone, you'll have to source a manufacturer and pay for those records yourself. In this instance, budget alone could be the driving factor behind where and how you manufacture your records.
If you're looking to save some money and get some underground love, consider doing an ultra-limited run. Producing a short run could be more affordable and a way to provide your fans with the kind of limited edition LP that every vinyl collector loves. Even if you'd like to press a few more than you can afford, doing a limited first press can gauge fan interest and help you justify spending more on the next press.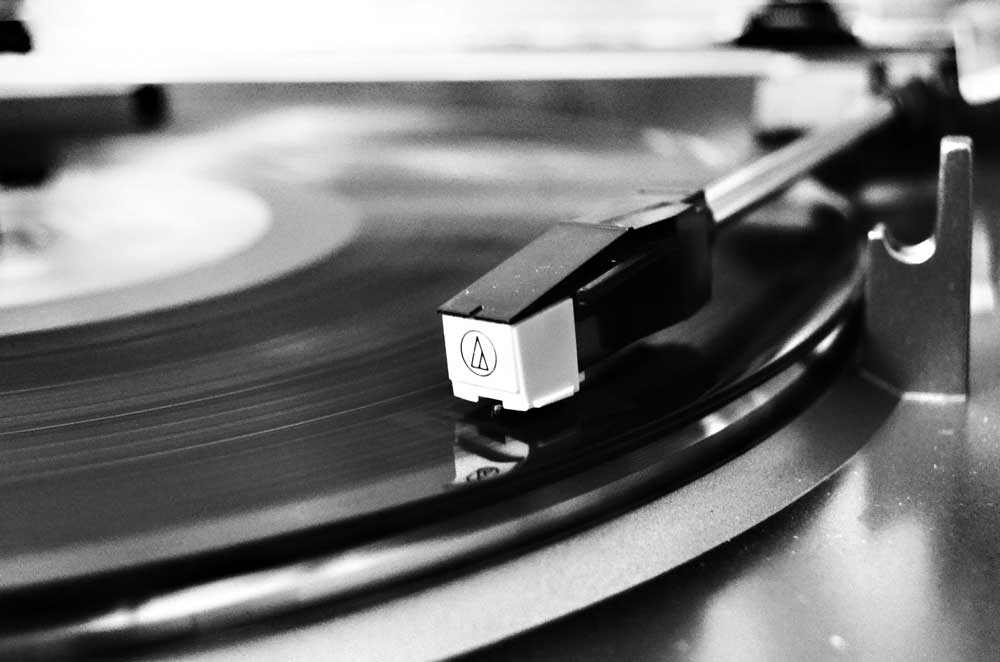 Selling your vinyl records
Like any merch you might be selling, you should promote your vinyl everywhere you can. From your Bandcamp profile to your social media to your live shows, you'll want your new record to be front and center of your bands' marketing campaign.
To help your record fly off the shelves, you'll need to ensure you have some brilliant cover art. Pretty much every truly iconic album cover you can imagine, from Sgt. Pepper's Lonely Hearts Club Band to Dark Side Of The Moon was created for vinyl, so make the most of that extra space and let your creativity flow.
Once again, if you're signed to a label, they will have the design resource and know-how to help you produce striking cover art. For those going it alone, there are numerous freelance design websites out there (such as Fiverr) to help you hire the skills you need. Incidentally, DMS also provide a list of free Adobe In-Design templates, ready-made for a variety of vinyl artwork formats.
It's a long old road, but once you're done, you'll have a killer vinyl record in your hands, giving your fans the best possible way to listen to your music. Plus, with vinyl's newfound (or rediscovered) mainstream success, you'll hopefully find that recording your music for vinyl is a profitable venture too.