A large part of vinyl's lasting appeal is the artwork. The larger physical canvas has long given musicians the chance to express their art beyond the music in a way that adds to the overall experience of collecting and listening to music.
In the case of a picture disc vinyl record, the whole product becomes a canvas, opening up a plethora of creative opportunities.
Picture disc sound quality has been a bone of contention for many decades. But do picture discs sound bad? Are they an outright waste of your time and money?
If you've been collecting records for a while, there's a good chance you own a few picture discs, or you've at least seen them displayed at your local record store.
Picture discs divide opinion among vinyl circles. Some love them, and some hate them. Universally, however, most agree that sonically they don't sound quite as good as standard vinyl records.

Some will go as far as to say they sound bad, but that can often be a little unfair. There are so many aspects that affect how a record will sound, from the mastering process to the pressing and production process, every step matters.
A more accurate statement about picture disc vinyl would be that they aren't capable of sounding as good as standard records.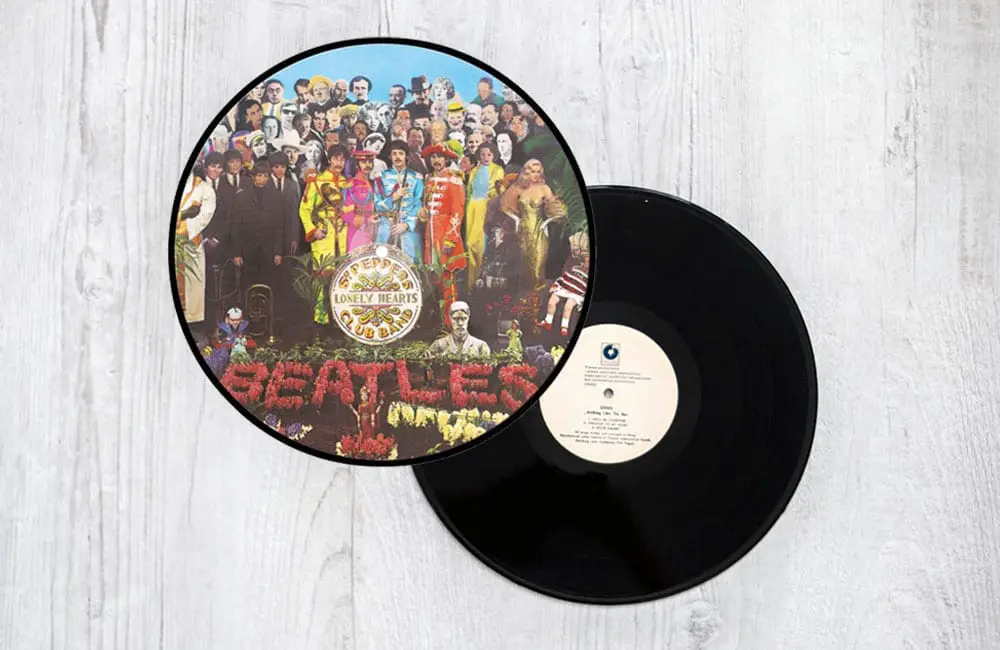 Why don't picture discs sound as good?
It's all in the manufacturing process. Rather than pressing directly into pure vinyl, picture discs are made from a sandwich of materials to achieve a full-color printed effect.
Vinyl still makes up the disc's core, but the disc is pressed with the addition of a printed picture on either side, sealed by a thin Polyethylene sheet on top.
The poly sheet acts as a translucent film to seal the picture and the music is pressed into this top layer. The result is a vinyl record that typically suffers from increased surface noise and overall lower-quality sound.
Does that mean I should avoid picture discs?
No. Not necessarily… They have their place, and many will tell you that the quality of picture discs have improved over the years.
Many picture discs do sound good. And, in some cases, if the mastering was handled better for the picture disc release than it was for the standard vinyl pressing, the picture disc can sound better despite the downsides.
One recent example is the picture disc release of Liam Gallagher's "As You Were" (cut by Barry Grint from Alchemy Mastering). In a conversation I had with Rob Caiger at Charly Records, he explained how some releases fly in the face of normal expectations.
A #hmvExclusive @liamgallagher 'As You Were' picture disc is on the way! Find out how to get your hands on it here: https://t.co/AtkWdQa2iA #hmvLovesVinyl pic.twitter.com/FMsrCiZSMc

— hmv (@hmvtweets) May 20, 2018
"Picture discs are what they are," Rob proclaimed. "But actually, I was listening to Barry Grint's picture disc cut of Liam Gallagher's album, and that's an example of where mastering can make all the difference. I already owned a copy of the album on black vinyl and thought the quality was so-so, but when I heard this version, I thought, my god, there're guitars on this! So within the format, there are always discrepancies, and good mastering really is key."
From a collectibles viewpoint, picture discs are also highly desirable. As touched on in the opening paragraph of this article, a considerable part of vinyl's appeal is the physical product. Many collectors will buy a picture disc release of an album they already own, simply to collect, or even to display on the wall.
Vinyl wall display products, such as those produced by Twelve Inch, are a great example of how there is much demand on the market for displaying vinyl as art around the home.
Sound Matters readers can enjoy 10% off Twelve Inch products when purchasing from twelve-inch.com. Simply use the code SOUNDMATTERS10 on checkout.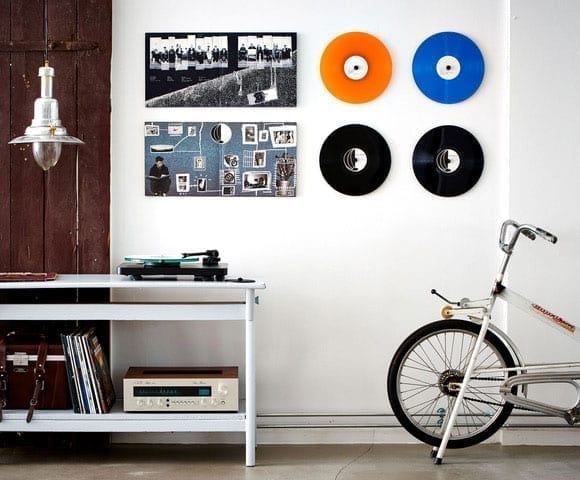 Do Picture Discs Sound Bad? The Bottom Line:
Will a picture disc vinyl record sound as good as standard black vinyl? Probably not (although some releases might surprise you).
Does that mean you should avoid them altogether? No, just understand that when you buy a picture disc release, you're usually buying it more for the product novelty than the music itself. So long as you go into the purchase with this in mind, there's no reason why picture disc vinyl can't form a valuable part of your overall collection.
If you're worried about the sound quality, it's worth doing a quick search online to see if any other collectors have noticed any quality issues.