Buying a vintage turntable can offer many advantages over shiny new decks fresh off the production line.
First and foremost, going vintage can make obtaining a higher-quality turntable more affordable.
The potential to grab a bargain will undoubtedly appeal to many record collectors, as, let's face it, HiFi audio and record collecting isn't exactly the cheapest of hobbies.
When choosing a used turntable, we want to look for decks that stand the test of time. The best vintage turntables are classics for a reason, so it's important to do your research before snapping up any old deck on eBay. 
We also need to be meticulous in checking for signs of wear. If you're very lucky, you'll find a vintage turntable that's well-maintained and looked after. Needless to say, that's not always the case, and buying vintage audio gear can be fraught with potential problems. 
Ideally, check the turntable condition in person to ensure it's in good working order. Where this isn't possible, be sure to ask plenty of questions and request additional images (or even a video) to reduce the chance of disappointment.
As a starting point, it helps to understand which vintage turntables are worthy of your attention. Below, we've compiled our summary of the best vintage turntables to help you focus your search.
---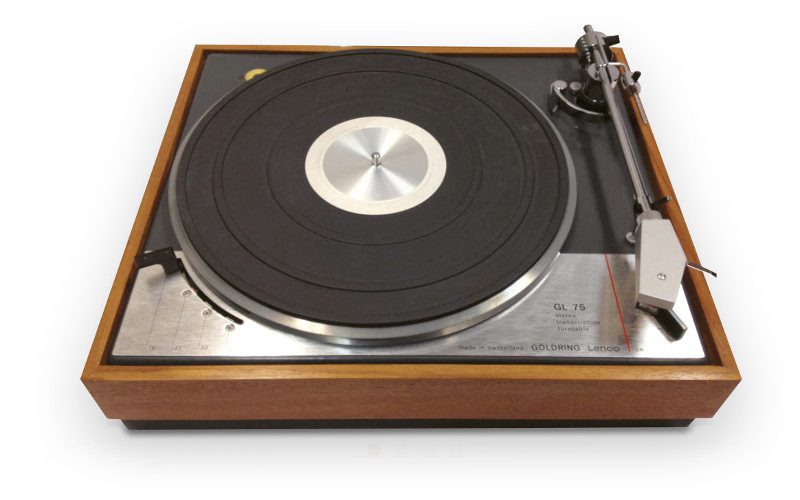 Goldring/Lenco GL75
In the 1950s, British Hi-Fi legends Goldring teamed up with Swiss turntable manufacturer Lenco. They produced many very sought-after decks, including the acclaimed GL75. 

With a little searching on eBay, it's fairly easy to find this simple deck in very respectable condition. If you're willing to do a little servicing, the GL75 is a superb later 60s/early70s workhorse that could be just the ticket. 
---
Thorens TD-125
Produced in huge quantities during the 1970s, the Thorens TD-125 is one of the best vintage turntables on the market, with plenty of spare parts available for servicing. 
Unlike its predecessor, the TD-124, the 125 is a fully suspended turntable design and introduced an electronic speed control. This eliminated the mechanical speed control elements and was one of the first decks to include a motor control board. Combined with a substantial machined platter that creates a flywheel effect, the TD-125 became revered for its speed consistency. 

Thanks to the removable tonearm board, users could specify a pre-fitted Thorens tonearm or supply their own. A popular upgrade for audiophiles refurbing TD-125 turntables is to fit an SME tonearm as a simple upgrade. 
Check out this restored and customized model by Vinyl Nirvana below:
---
Linn LP12
First introduced in 1972, the legendary LP12 is still in production to this day. The higher price in recent years has driven many vinyl lovers to seek the Thorens TD-125 as an attractively priced alternative as the two decks share quite a few similarities. 
The price of a new or used LP12 depends greatly on the spec, as a baseline LP12 is actually surprisingly affordable; it's the many upgrade options as part of the deck's modular design that can seriously add up.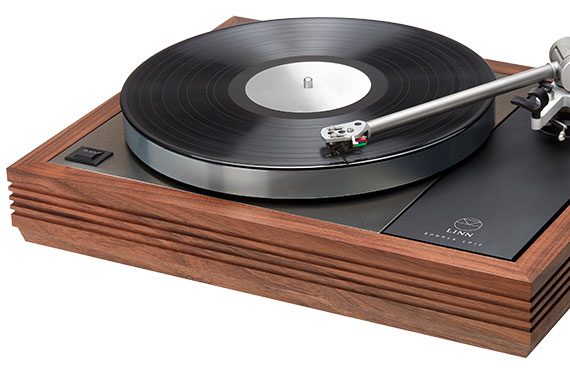 When you consider that a new, fully souped-up "Klimax LP12" model starts from $30,000 (£23,000), seeking out a vintage model for refurbishment starts to look far more attractive. Even the base model, dubbed "Majik LP12" will set you back over $4000, so it's worth hunting around for a vintage model of what many vinyl lovers regard as the pinnacle of audiophile turntables. 
---
Acoustic Research XA/XB
Acoustic Research turntables from the 1960s represent an amazing piece of turntable history if you can find a vintage model worthy of restoration.
The company founder, Edgar Villchur developed a suspended turntable platter design that greatly reduced acoustic feedback. This method influenced later designs by Linn and Thorens, as already mentioned. 
AR decks remain in high demand among collectors and hold up remarkably well for 60-year-old designs. AR released further turntables in the 1980s that are also very popular among collectors for their highly modifiable design.
Here's an interesting overview from Chris Barker at DIY HiFi Life who recently restored an old AR turntable. There's also an interesting clip at the beginning from Edgar Villchur himself.
---
Technics SP-10
In the 1970s and 80s, Technics were best known for their SL-1200 deck, which became the go-to direct-drive turntable favored by DJs.
In an effort to create a reference quality turntable aimed at radio stations and studios, Technics also released the SP-10. In fact, the SP10 was actually released before the SL-1200 and set the world on fire with its performance as the world's first direct-drive deck.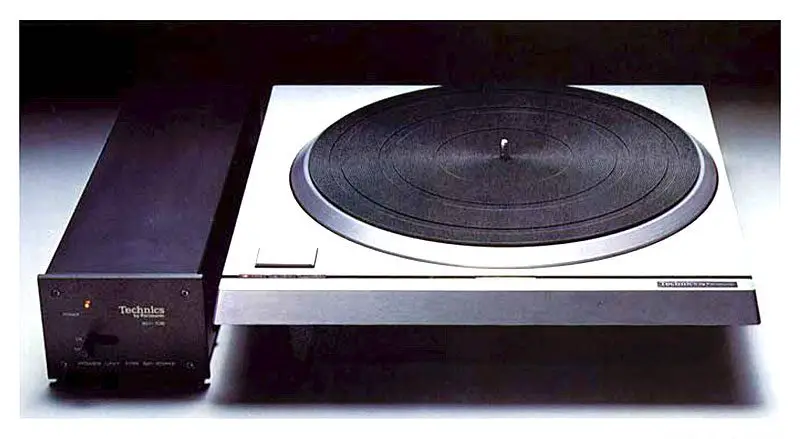 The SP-10 was extraordinarily expensive and featured an entirely separate motor and motor control unit to keep unwanted interference at bay. If you can locate a restored vintage unit with an appropriate plinth at a reasonable price, they're regarded still by many as one of the best reference turntables ever made. 
Even better, the components of Technics' new re-issued SP-10 (first released in 2017) are backward compatible with older units for an easy upgrade path. 
Check out this video of an SP-10 restored to its former glory:
The Bottom Line: Best Vintage Turntables
Buying a vintage turntable comes with challenges and complications, but it can also be incredibly rewarding. There's a joy that comes with saving and restoring a little piece of music and HiFi vinyl history. 
There are many specialist companies that will help enthusiasts source parts and restore vintage turntables. Some, like the renowned Vinyl Nirvana in New Hampshire, US will take vintage AR and Thorens turntables, repairing and customizing them from start to finish.
We've highlighted some of the best vintage turntables available, but there are many others of note. For example: 
Rega Planar 3 models revolutionized the turntable market with their glass platter in the 1970s. It was unusual at the time but is now considered a great approach for resonance control. 
Japanese manufacturers, such as Yamaha have vintage models of note. The YP-701 is one example; thanks to its suspended design, it became compared by some to the Thorens and Linn models of the same era. Some call it a "poor man's Thorens", but I think that's a touch unfair. 
Garrard 301 and 401 Transcription Turntables from the 50s and 60s are interesting pieces of history that were heavily used by radio stations across the UK and mainland Europe. Both models are idler-drive designs.
Keep your eyes peeled when you next search eBay or visit your local used or antique store; you could pick up a very reasonably priced audiophile deck and create a nice project for yourself in the process.
Now over to you: What's the best vintage turntable? Let us know your pick in the comments below.