Crafting the perfect album is a true art form. There's a certain level of skill required in taking a collection of individual songs and compiling them into a finished body of work.
When everything comes together, an otherwise ordinary handful of tracks become something extra special, capturing the heart and minds of music fans for decades to come.
So what gives an album that 'secret sauce?' That additional magic required to elevate them to outstanding commercial success?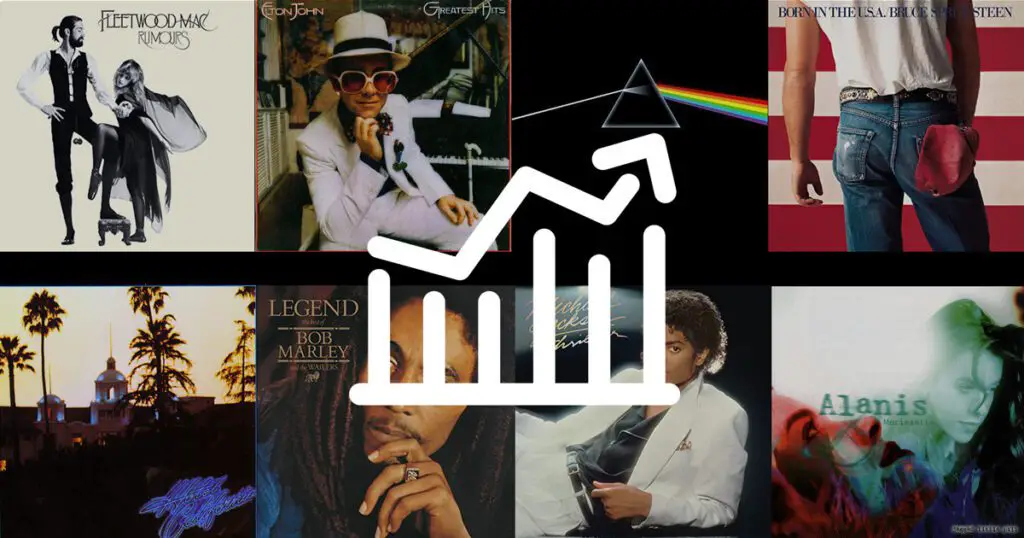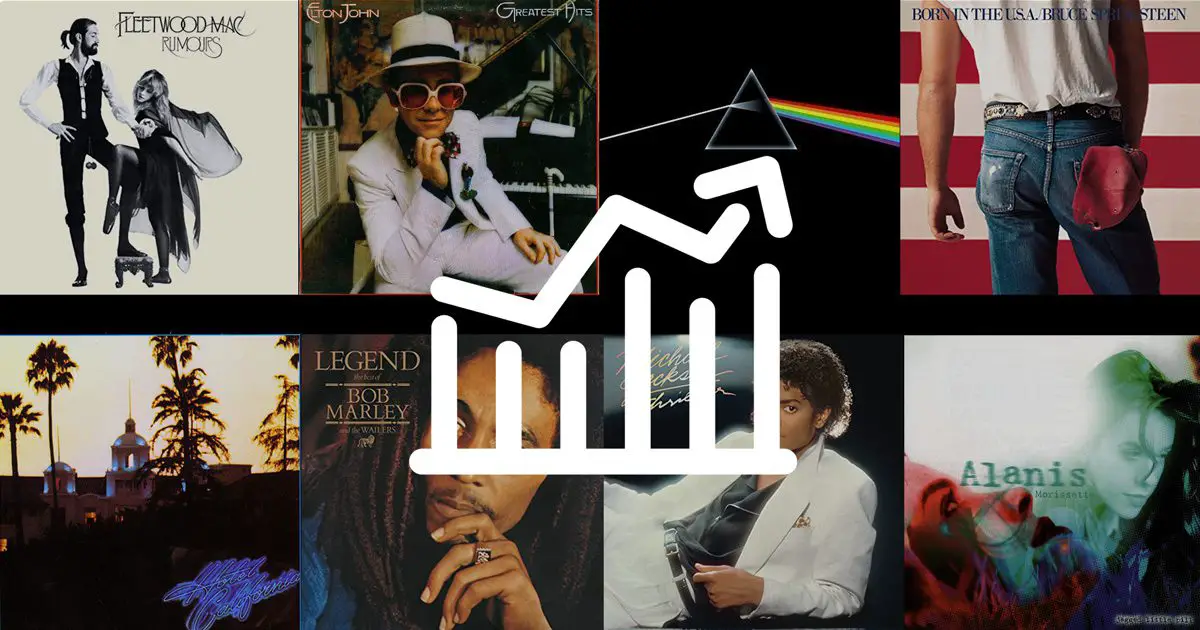 We explore the best-selling albums of all time according to data from the RIAA (Record Industry Association of America), making them the best-selling albums in the United States.
When you look at worldwide sales, the list changes quite dramatically, reflecting regional tastes, but since the US is the largest market – we'll focus primarily on US sales first and foremost. 
To compare this with the best-selling albums worldwide, scroll down later into this article. 
---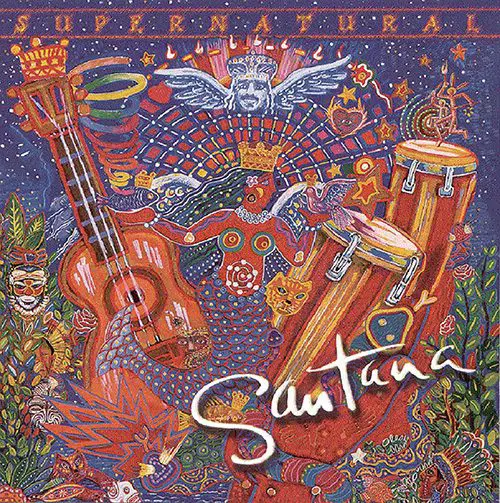 25) Supernatural – Santana
Featuring a string of artist collaborations, including Rob Thomas, Eagle-Eye Cherry, Lauryn Hill, and Dave Matthews, Supernatural mixed vintage Santana with pop hooks.
The blend was a huge success, helping to reignite the band's career and drive a renewed interest in their back catalog. At the 2000 Grammy Awards, Supernatural surpassed Michael Jackson's Thriller as the most honored album when it picked up a staggering nine awards.  
RIAA Sales: 13.1 Million
Year: 1999
---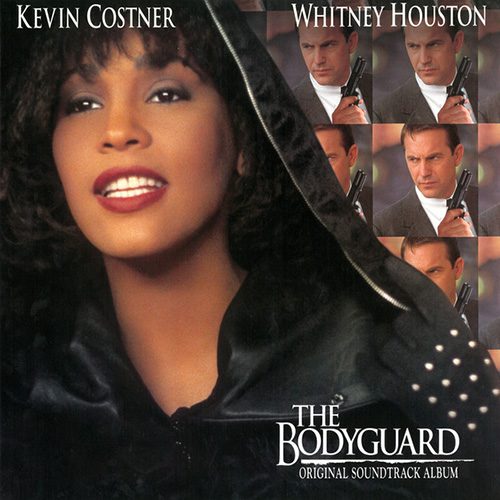 24) The Bodyguard – Whitney Houston
Whitney Houston's acclaimed soundtrack release for the movie of the same name was met with praise from critics and fans alike. The Bodyguard is the best-selling soundtrack album of all time, with over 45 million copies shifted worldwide. 
RIAA Sales: 13.4 Million
Year: 1992
---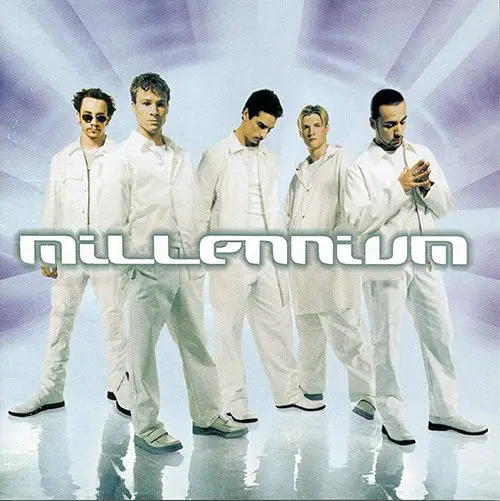 23) Millennium – Backstreet Boys
The late 90s saw the rise and dominance of manufactured pop music. After a string of lawsuits between the band and their manager Lou Pearlman, Millennium became one of the best-selling albums of all time, selling 24 million copies worldwide.
RIAA Sales: 13.8 Million
Year: 1999
---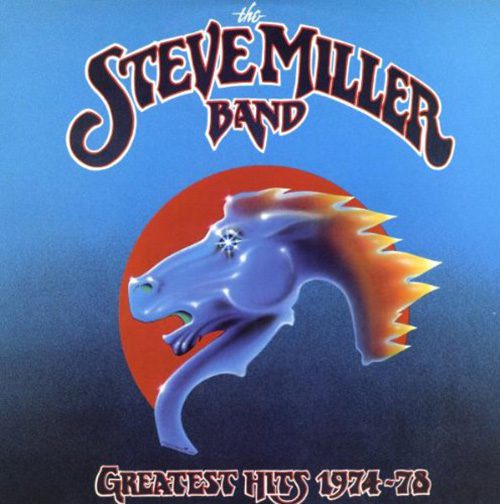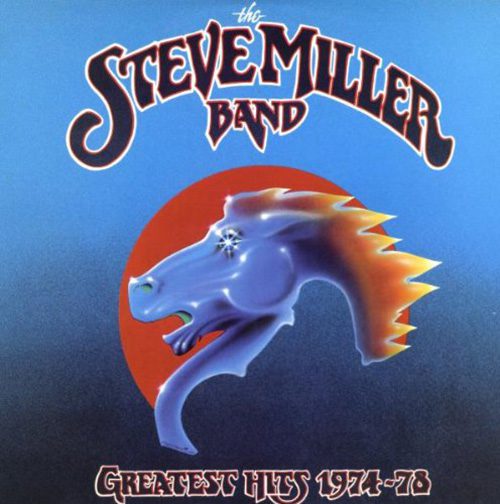 22) Greatest Hits 1974–78 – Steve Miller Band
The style of the Steve Miller Band changed dramatically in 1973 with the release of Joker which saw the band leave their psychedelic roots behind in favor of a more straightforward rock sound.
Their Greatest Hits 1974-78 encapsulates the sound of their classic rock years, with many of the tracks regarded as 70s rock staples. 
RIAA Sales: 14 Million
Year: 1978
---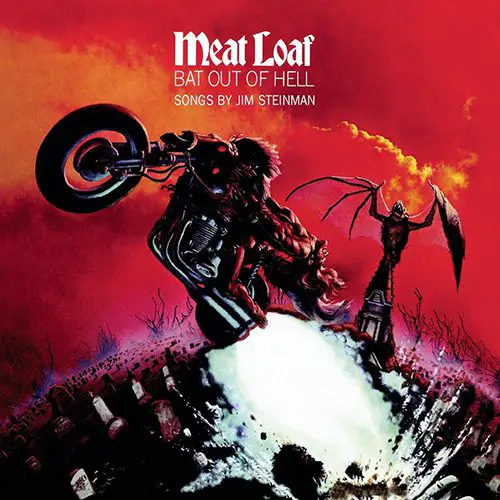 21) Bat Out of Hell – Meat Loaf
Developed from the musical Neverland—which is described as a futuristic rock opera version of Peter Pan—Bat Out of Hell is bombastic and operatic.
Such is the success of the album, it has sold between 34-40 million (claimed copies) worldwide and continues to sell 200,000 copies per year. 
Coming full circle, there is now a musical based on Bat Out of Hell that was first staged in 2017 at the Manchester Opera House.
RIAA Sales: 14 Million
Year: 1977
---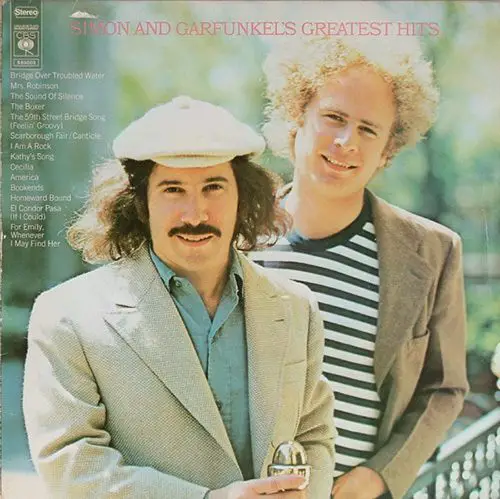 20) Simon and Garfunkel's Greatest Hits – Simon & Garfunkel
Released two years after the duo parted company, Simon and Garfunkel's Greatest Hits is an assembly of the legendary pair's most revered songs and a celebration of their prolific years as one of the most revered acts of the 1960s.
The release also contains four previously unreleased live performances. The included version of "The 59th Street Bridge Song" is taken from their 1970 performance at Carnegie Hall, their last concert together. 
RIAA Sales: 14 Million
Year: 1972
---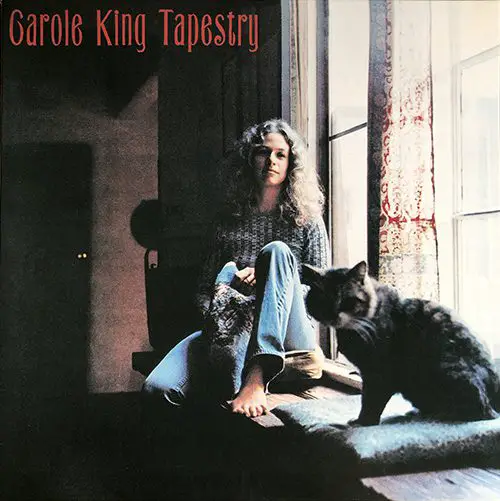 19) Tapestry – Carole King
Recorded in 1971 with the support of Joni Mitchell and James Taylor, Tapestry solidified King as one of the most inspirational female artists at the time. 
Met with critical acclaim, the album would go on to make King the first female artist to win a Grammy for Record of the Year and Song of the Year. In the US, Tapestry also holds the record for most consecutive weeks at number one by a female solo artist.

RIAA Sales: 14 Million
Year: 1971
---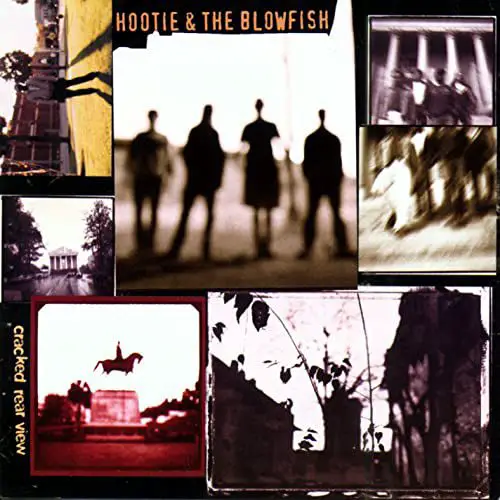 18) Cracked Rear View – Hootie & the Blowfish
Cracked Rear View was the biggest selling album of 1995 in the US, also reaching number one in Canada and New Zealand. 
There's something very unpretentious about Cracked Rear View that was just right for the time. 
RIAA Sales: 14.5 Million
Year: 1995
---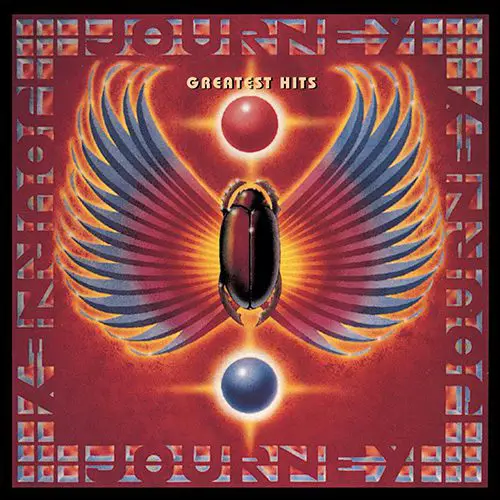 17) Greatest Hits – Journey
Greatest Hits compilations feature prevalently in the best-selling albums of all time. They represent an accessible way to discover an artist or a way to enjoy and celebrate the very best an artist has to offer. Put simply, the best greatest hits compilation are all killer, no filler. 
The feature track "Don't Stop Believin" is arguably the zenith of Journey's career, and endures as the band's signature song to this day. In 2009, it became the top-selling track in iTunes history. 
RIAA Sales: 15 Million
Year: 1984
---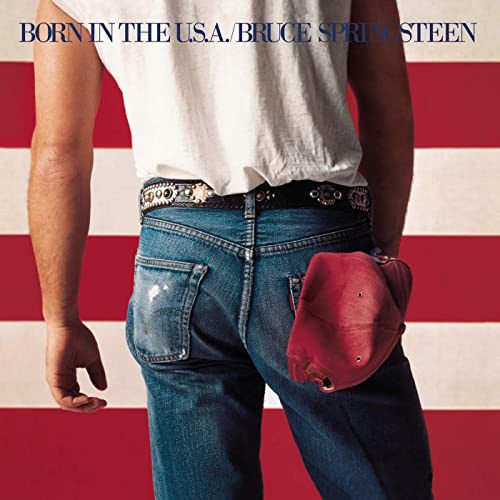 16) Born in the U.S.A – Bruce Springsteen
Born in the U.S.A was released in 1984 and became the biggest selling album of 1985 in the United States. 
Many critics picked up on the album's political messages, with music journalist Matty Karas regarding it as "a quintessential pop album that was also a perfect distillation of the anger and bitterness seething beneath the surface of Reagan-era America".
The album was a huge success, going on to pick up a 1985 Grammy nomination for "Album of the Year". It's unequivocally American and rebellious, representing the best of Springsteen's free spirit. 
RIAA Sales: 15 Million
Year: 1984

---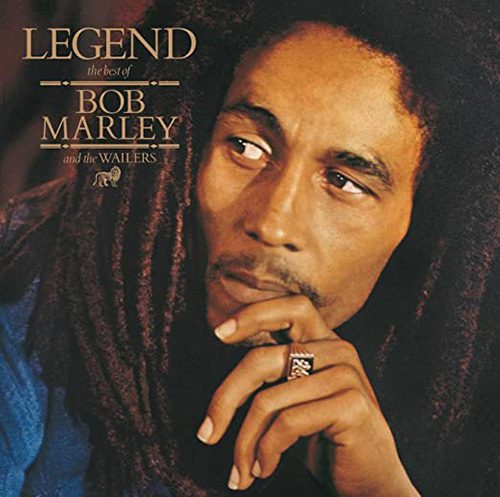 15) Legend – Bob Marley & The Wailers
Legend features a collection of Bob Marley's hit singles, plus three songs from the original "Wailers" including Peter Tosh and Bunny Livingston, which include "Stir It Up", "I Shot the Sheriff", and "Get Up, Stand Up". All of which are instantly recognizable classics.
Legend is comfortably the best-selling reggae album of all time.
RIAA Sales: 15 Million
Year: 1984
---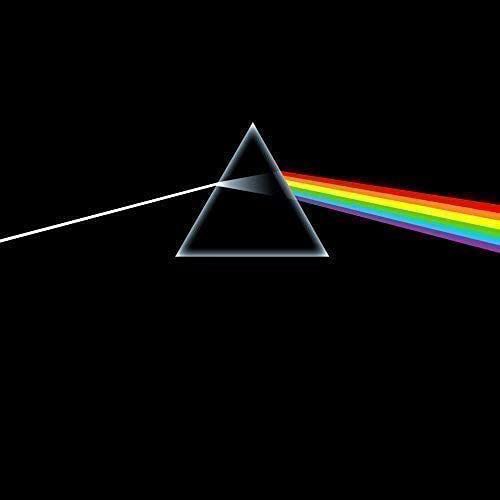 14) Dark Side of the Moon – Pink Floyd
After the departure of original lead vocalist and songwriter Syd Barrett (in part due to mental illness), the band spent the following years developing the direction of the band, with bass player and vocalist Roger Waters developing his own distinct songwriting style.
Dark Side of the Moon built on many of the more instrumental-driven experiments of the post-Barrett years and packaged them into a commercially viable progressive rock concept album that would catapult the band to global stardom.
An experience best enjoyed in a dimly lit, atmospheric room, Dark Side of the Moon explores the human condition through subjects such as conflict, greed, time, death, and mental illness. It's a timeless masterpiece.
RIAA Sales: 15 Million
Year: 1973
---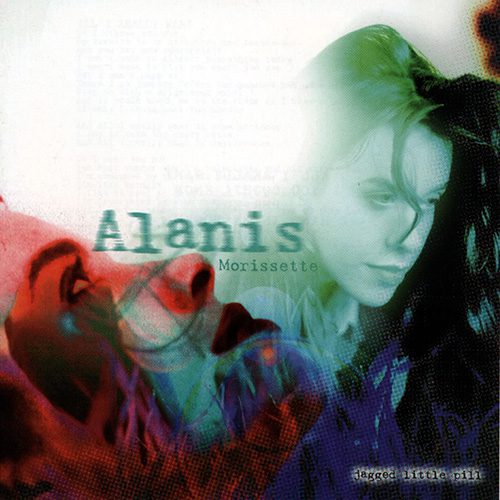 13) Jagged Little Pill – Alanis Morrisette
Released in 1995, Jagged Little Pill is the third album from Alanis Morrissette and her first to be released worldwide.
The album's style departs from her earlier pop-driven production in favour of what some might describe as a post-grunge grittier sound that fuses pop-rock and grunge.
This change in direction proved to be a masterstroke. When combined with the raw angst of Morrisette's vocal delivery and the frank, often raw portrayal of female sexuality, the result was a resounding success. 
RIAA Sales: 15.5 Million
Year: 1995
---
12) Saturday Night Fever – Bee Gees
Saturday Night Fever is the soundtrack album from the 1977 film of the same name, and alongside the huge success of the film (starring John Travolta, of course) is also the second biggest-selling soundtrack worldwide next to Whitney Houston's Bodyguard.
For disco fans, the album optimizes the disco phenomenon; a must-have for movie and disco fans alike.
RIAA Sales: 16 Million
Year: 1977
---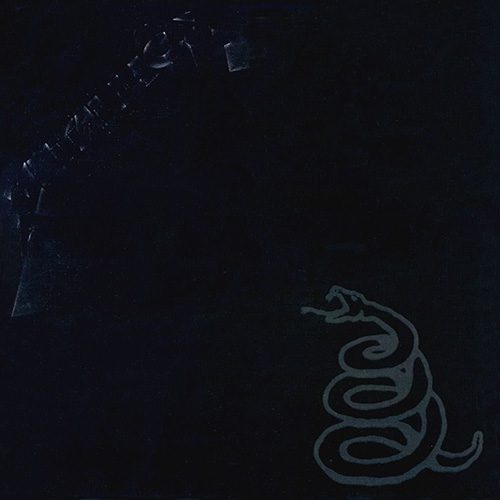 11) Metallica – Metallica
Metallica's self-titled fifth studio album is commonly referred to as The Black Album. While the album retains a heavy sound, The Black Album saw the band move away from their raw, thrash-metal roots towards a more melodic style.
Such a change in style allowed for many very accessible singles, including: "Enter Sandman", "The Unforgiven", and "Nothing Else Matters".
In 1991, it brought the metal genre to the masses and arguably paved the way for what would come in a post-grunge world by the end of the 90s.
RIAA Sales: 16.3 Million
Year: 1991
---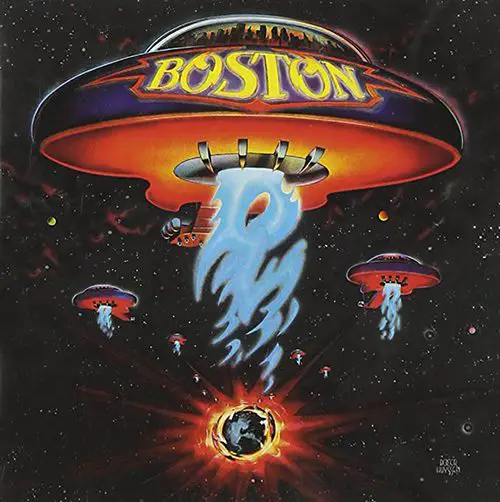 11) Boston – Boston
At the time of release, Boston was the best-selling debut LP in US history. Particularly in the US, it is regarded as a landmark 70s rock album and continues to enjoy regular radio airplay. 
With over 20 million sales worldwide, it remains one of the best-selling debut albums of all time. Not bad for what began as a collection of demos recorded in Tom Scholz's apartment (the band's songwriter and primary guitarist).
RIAA Sales: 17 Million
Year: 1976
---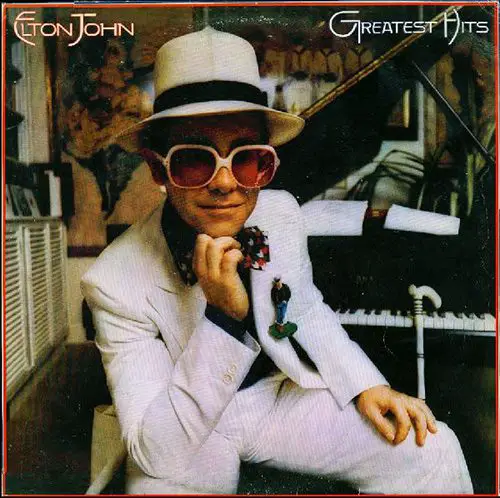 10) Greatest Hits – Elton John
When an artist's greatest hits become their second-biggest selling album to date, it makes a statement about the quality of their singles.
Released in 1974, Elton John's Greatest Hits topped the album chart in both the United States and the UK remaining there for several weeks. The album is short and sweet containing just ten of Elton's hits with noticeable omissions, including the tracks "Tiny Dancer" and "Levon".
RIAA Sales: 17 Million
Year: 1974
---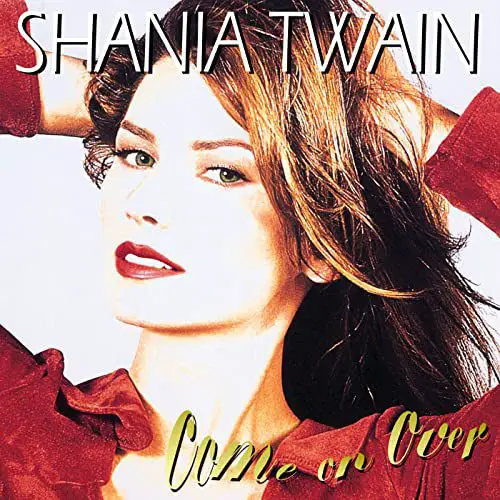 9) Come On Over – Shania Twain
Come on Over is regarded globally as the best-selling country music album ever made, although purists will rightly state that Come on Over is a Country-Pop record.
That aside, Shania Twain's third studio album has many accolades, including the best-selling album by a Canadian and the biggest-selling studio album by a solo female artist.
The album has sold over 40 million claimed copies worldwide and was nominated for six awards at the 41st Annual Grammy Awards. Few albums transcend genre boundaries as successfully as Come On Over.
RIAA Sales: 17,690,000 Million
Year: 1997
---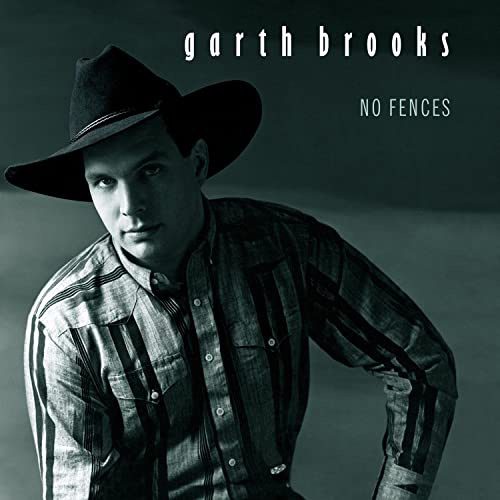 8) No Fences – Garth Brooks
No Fences is the only pure country album to feature in the top ten and remains Brooks' best-selling album to date. Country music doesn't have the same following in Europe as it does in the United States, but No Fences was his first album to be issued in Europe, making him an international star in the process.
In America, the album was an obvious hit picking up the title "Album of the Year" from the ACM (Academy of Country Music Awards) in 1990. Country music has a niche following in Britain where the album reached Number 1 in the British country music charts. 
RIAA Sales: 18 Million
Year: 1990
---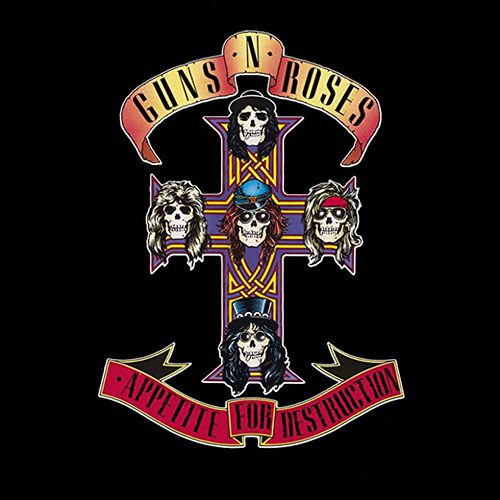 7) Guns N' Roses – Appetite for Destruction
For a band's debut album to reach the top ten best-selling albums is a huge achievement. 
For Guns N' Roses, the road to success was a slow burner. The album received little commercial attention on its initial release in 1987, but eventually went on to hit number one on the US Billboard 200 after the release of several acclaimed singles ("Welcome to the Jungle", "Paradise City" and "Sweet Child o' Mine").
Today, the album is one of the biggest-selling albums in the United States. When taking into account worldwide sales, the album is also the 16th biggest selling album of all time. 
RIAA Sales: 18 Million
Year: 1987
---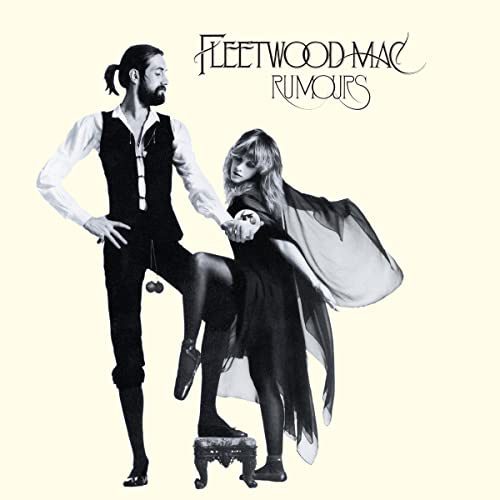 6) Rumours – Fleetwood Mac
Times of trauma often trigger bouts of extraordinary creativity. In the case of Rumours (Fleetwood Mac's eleventh studio album and the second release featuring the Buckingham/Nicks line-up), the band wear their heart on their sleeves.
The well-documented tales of sex, drugs, and incestuous band relationships add to the magic and fire that makes this truly classic album so universally appealing. Read our classic albums feature on Rumours for the full story.
RIAA Sales: 20 Million
Year: 1977
---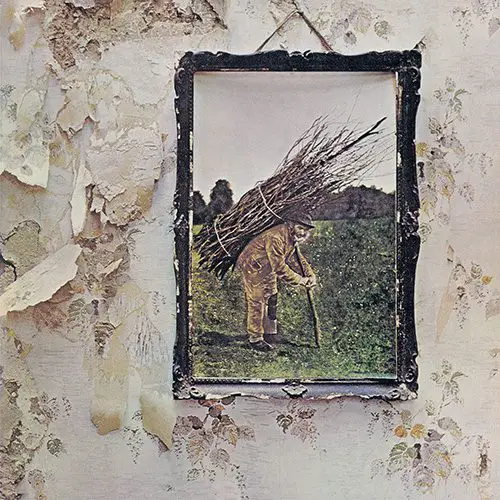 5) Led Zeppelin IV – Led Zeppelin
Led Zep's untitled fourth studio album (commonly referred to as Led Zeppelin IV was produced by Jimmy Page and recorded between December 1970 and February 1971 at Headley Grange (a country manor in Hampshire, England). 
The absence of a typical recording studio environment contributed enormously to the album's unique sonic character. The band made full use of the building's high ceilings to capture beautiful natural acoustics, perhaps most notably on the concluding epic rendition of "When the Levee Breaks".
Led Zep IV, of course, also contains the band's signature track, "Stairway to Heaven", one of the most recognizable rock anthems of all time.
RIAA Sales: 24 Million 
Year: 1971
---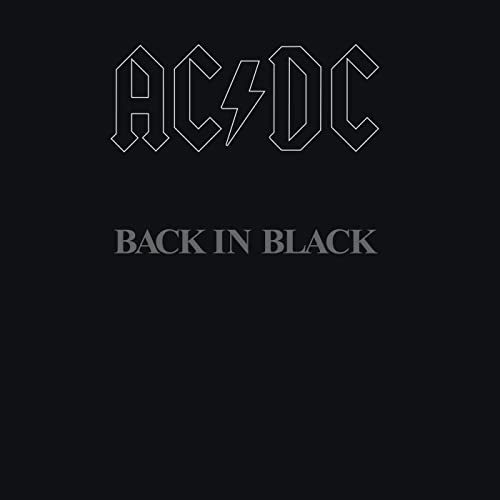 4) Back in Black – AC/DC
Back in Black is the first AC/DC album to feature Brian Johnson on vocals, following the tragic death of lead singer Bon Scott. 
The band were riding the success of their previous release Highway to Hell when during the early rehearsals for its follow up, Scott went on a drinking binge that would take his life.
Despite the adversity, remaining band members Angus and Malcolm Young, Cliff Williams and Phil Rudd dusted themselves off, recruited Johnson on vocals, and went on to create the biggest album of their career.
RIAA Sales: 25 Million
Year: 1980
---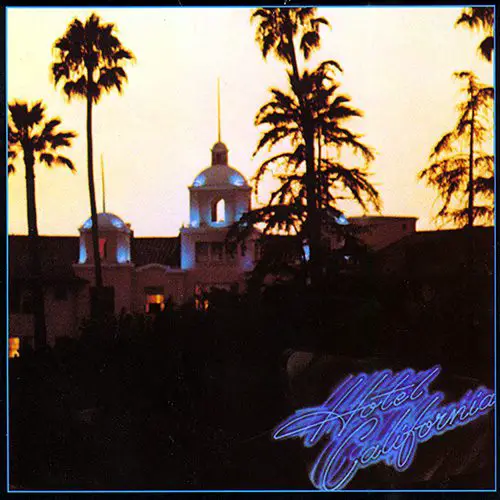 3) Hotel California – The Eagles
Hotel California, with its iconic album cover featuring the Beverly Hills Hotel, is the biggest selling Eagles studio album. It won a Grammy for album of the year in 1978 after losing the 1977 nomination to Fleetwood Mac Rumours, which admittedly was pretty tough competition.
Eagles Drummer and co-vocalist Don Henley describe the album's themes as typical of what underpins the majority of the band's work, which includes (among other aspects) "loss of innocence, the cost of naiveté, the perils of fame, of excess, and the exploration of the dark underbelly of the American dream".
RIAA Sales: 26 Million
Year: 1976
---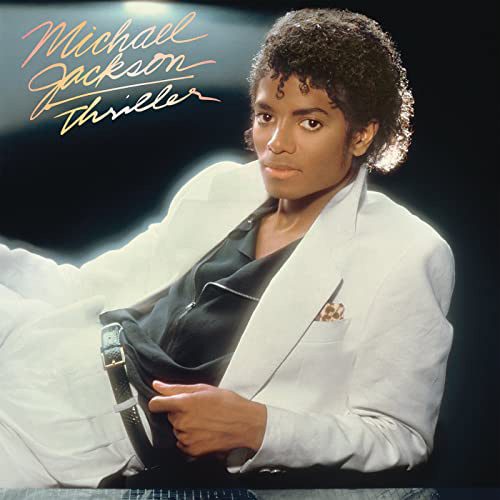 2) Thriller – Michael Jackson
The Quincy Jones produced classic Thriller saw MJ move in a new musical direction in an attempt to separate himself from Disco, which continued to decline in popularity at the time.
He set out to create an album where "every track was killer", and in doing so Thriller spawned seven singles (all of which reached the top 10 on the US Billboard Hot 100 chart). At the time, this set a new record for the most top 10 singles from a single album.
Synonymous with the album (and a great contributor to its commercial success) is the title track's music video, which was revolutionary for the time and played heavily on MTV.
RIAA Sales: 24 Million
Year: 1982
---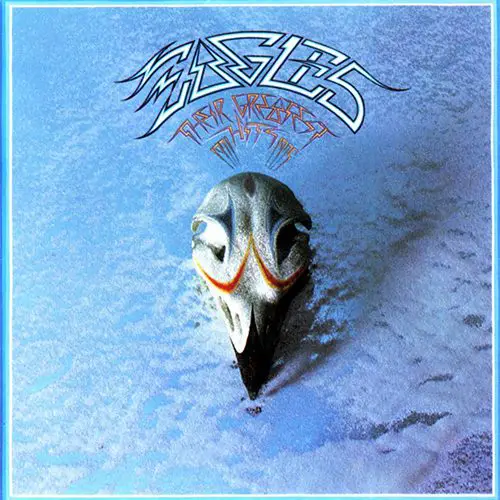 1) Eagles/Their Greatest Hits 1971-1975 – The Eagles
Until recently, Michael Jackson's Thriller held the number one spot, not only in the United States, but across the globe as the best-selling album of all time. 
In 2018, however, the RIAA certified Eagles Their Greatest Hits 1971-1975 38x Platinum, overtaking Thriller, which long held the number spot.
As a result, The Eagles can now claim not just one but two albums in the top three best-selling albums of all time. Such a claim solidified the band as one of the greatest contributors to American music history and stood as a testament to the timeless nature of their music. 
RIAA Sales: 38 million
Year: 1976
---
Best Selling Albums Worldwide
While the US represents the largest market worldwide for popular music, our list of the best selling albums of all time looks quite different when we include total sales worldwide*
*Based on certified copies from available markets. If we take "claimed sales", the list changes once again.
25) The Beatles Sgt. Pepper's Lonely Hearts Club Band – 18.2 Million
24) Pink Floyd The Wall – 18.7 Million
23) Celine Dion Let's Talk About Love – 19.3 Million
22) Madonna The Immaculate Collection – 19.5 Million
21) Bruce Springsteen Born in the U.S.A. – 19.6 Million
20) Santana Supernatural – 20.5 Million
19) Celine Dion Falling into You – 21.1 Million
18) Michael Jackson Bad – 21.1 Million
17) Bee Gees Saturday Night Fever – 21.6 Million
16) Guns N' Roses Appetite for Destruction – 21.9 Million
15) Meat Loaf Bat Out of Hell – 21.9 Million
14) ABBA Gold: Greatest Hits – 23 Million
13) The Beatles 1 – 23.5 Million
12) Alanis Morissette Jagged Little Pill – 24.3 Million
11) Pink Floyd The Dark Side of the Moon – 24.4 Million
10) Metallica – Metallica – 25.2 Million
9) Fleetwood Mac Rumours – 27.9 Million
8) Adele 21 – 26.4 Million
7) Led Zeppelin Led Zeppelin IV – 29 Million
6) AC/DC Back in Black – 29.5 Million
5) Shania Twain Come On Over – 29.6 Million
4) Eagles Hotel California – 31.5 Million
3) Whitney Houston The Bodyguard – 32.4 million
2) Eagles Their Greatest Hits (1971–1975) – 41.2 million
1) Michael Jackson Thriller – 50.2 Million 
Top Selling Vinyl Records of all Time
At Sound Matters, we believe vinyl is the most satisfying way to own and experience music. 
Many of the best-selling albums of all time sold a huge portion of their gross sales when vinyl was the primary medium, which begs the question: what are the best-selling vinyl records?
Sadly, the RIAA data doesn't distinguish between formats. Some time ago, phonotride.com attempted to estimate the top-selling vinyl records by accounting for the birth of CD in 1982 and when it eventually surpassed vinyl in sales by 1986. When you consider that albums sell in higher numbers during the first few years of their release, Phono Tribe were able to estimate that Michael Jackson's Thriller remains the top-selling vinyl record at roughly 27 million records (closely followed by Meat Loaf Bat Out of Hell at 25 million).
If you're just starting a record collection, check out our list of the best albums to own on vinyl for some inspiration to suit all tastes.
Summing Up:
Albums reach unprecedented levels of commercial success for a reason. They become household names and continue to sell in high numbers for decades after their release. 
As one individual alone, I must own at least three copies of Fleetwood Mac Rumours across multiple formats. Albums like this transcend generations. Younger listeners go on to discover these timeless classics, perhaps making it near impossible to knock them off the top-selling list. 
When you consider the rise of streaming and the reduced importance of complete albums as part of an artist's commercial success, it's easy to contemplate this list staying relatively static for the foreseeable future.