Fleetwood Mac's ubiquitous Rumours is the classic album that almost never happened. The story behind one of the biggest selling albums of all time is filled with tales of love, despair, anger, drugs, and revenge. The troubled relationships playing out during the album recording are well-known and arguably play a big part in making this such a timeless album. 
What's less known about the album is that the original drum recordings were nearly lost forever. Had it not been for some clever studio engineering, they would have to go back to the drawing board, and the album would be entirely different—if it even got made at all.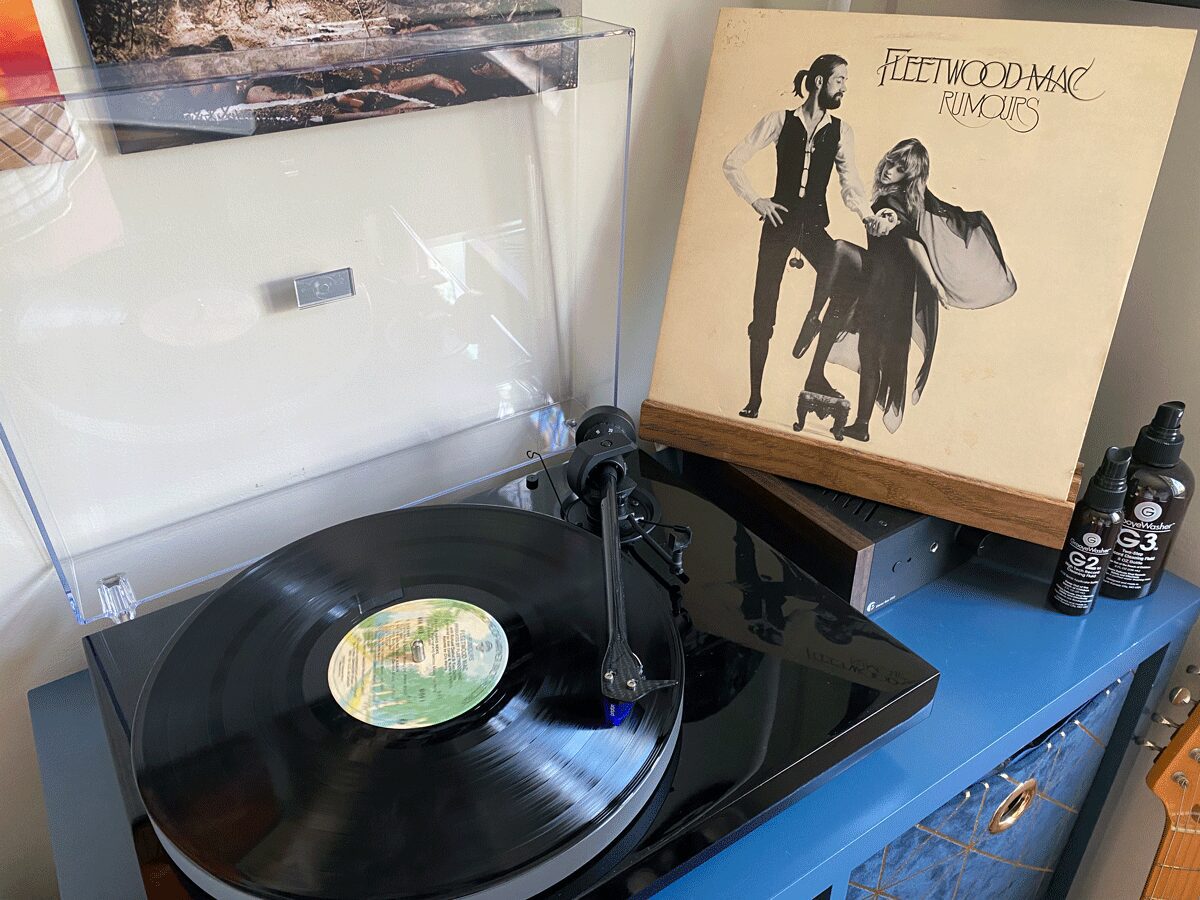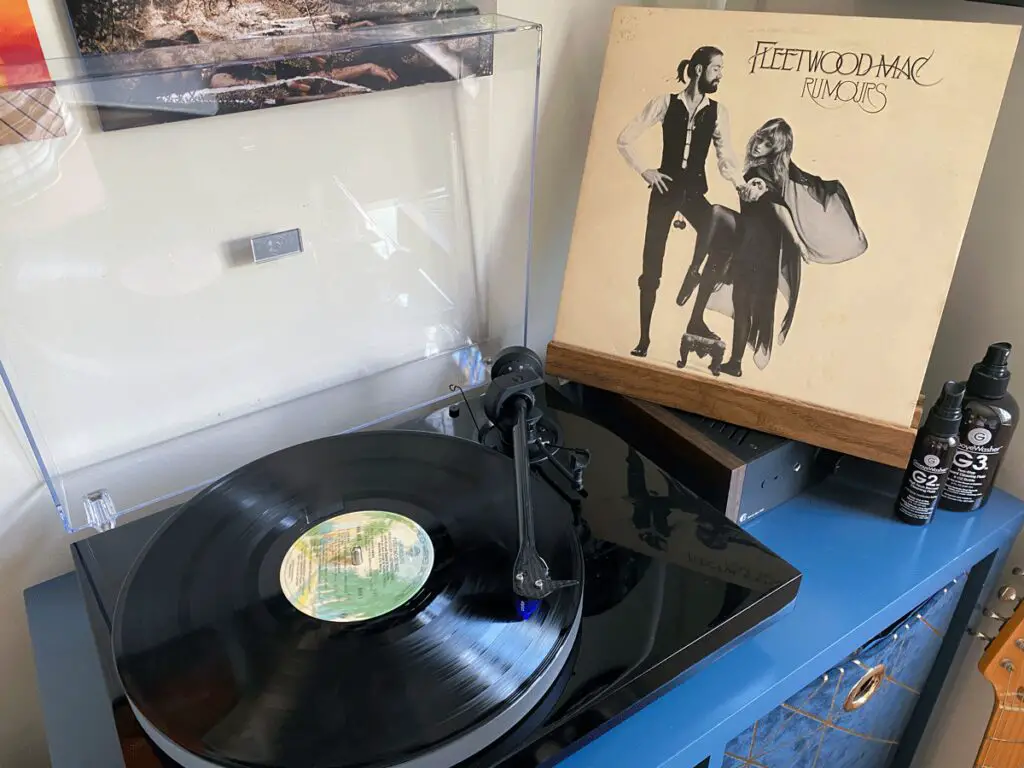 British Blues Roots
Fleetwood Mac are a band of many incarnations, starting out as a blues act after original guitar player Peter Green left the famous British Bluesbreakers band. The original band, named after the rhythm section (Mick Fleetwood and John McVie), lasted from 1967-1970 when sadly Green experienced a bad acid trip while on tour in Europe. He was never the same again and left the band shortly after releasing the track "Green Manalishi" which clearly reflected his steadily deteriorating mental health.
The band continued into a transition period with guitar player Bob Welch before arriving at the lineup that would eventually produce Rumours. After Welch decided to leave the band, drummer Mike Fleetwood began searching for replacements. As the story goes, he was checking out Sound City Studios in LA when engineer Keith Olsen played him a track from the Buckingham Nicks album to demonstrate his sound engineering skills. This chance encounter with Lindsey Buckingham's guitar playing would leave such an impression on Fleetwood, that he sought out Buckingham as a replacement. Buckingham was in a duo with his then partner, Stevie Nicks and politely explained they were a package deal.
Buckingham and Nicks transformed the band's songwriting style and musical direction alongside Christine McVie, who was married to John McVie. Songs like 'Rhiannon' and 'Say You Love Me' on 1975's self-titled album would catapult the new incarnation of Fleetwood Mac towards new heights and expose them to a much broader audience than ever before. 

The pressure was on to follow-up and continue building the band's success, but by 1976, significant stress and the complete collapse of their personal relationships would fuel high amounts of drug and alcohol abuse. 
During the recording of Rumours, Mick Fleetwood was going through divorce proceedings with his then-wife, Jenny. John and Christine's marriage was also disintegrating, and although Lindsey Buckingham and Stevie Nicks were never married, the same was sadly playing out for their long-term relationship.

The recording sessions at The Record Plant in Sausalito would see the band channel their turmoil through music, with each songwriter churning out deeply personal recollections of their relationships. Sometimes, the best art comes from struggle, and Rumours is the epitome of great music through emotional pain.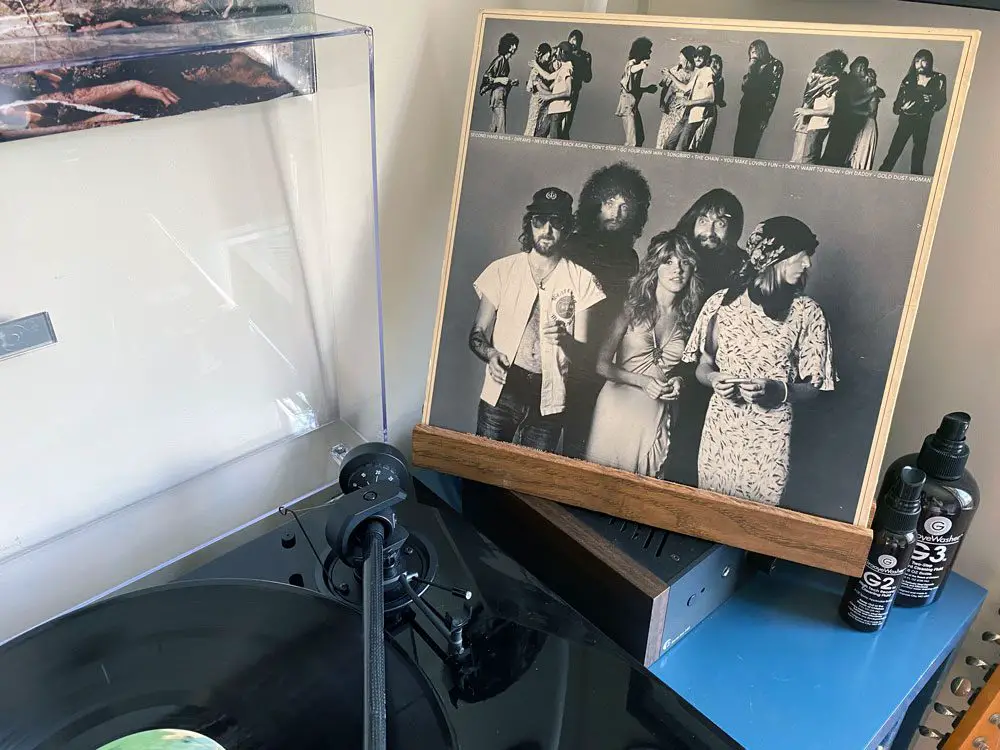 Crafting A Classic Album
The album's namesake comes from the fact they were all writing about each other, often in a brutally honest, candid manner. Lindsey Buckingham brought a sense of craftsmanship to creating pop records, which you can hear immediately on the opening track 'Second Hand News'. According to Buckingham, he wrote the track after hearing The Bee Gees' "Jive Talkin, which he combined with a Celtic vibe to create the core rhythm track. The layering of rhythms and guitar tracks to form a crafted pop song is perhaps one the best examples of Buckingham's visionary approach to record making.
The same vision and craft are applied to Nick's single track 'Dreams'. Nicks has gone on record saying that Buckingham always seemed to know "exactly what to do" with her songs, which of course became somewhat bitter-sweet during the recording of Rumours given the conflict and tension. Often more sparse and ethereal than Buckingham or McVie's songs, she would take herself away while the rest of the band were recording and writing songs like Dreams, which she'd hand over to Buckingham and the band to arrange. As Buckingham puts it, there's a real sense of the sum being greater than the individual parts on Rumours.
The mixture of Buckingham's pop and rock sensibilities with Christine McVie's trained blues background and the ethereal side of Stevie Nicks make for a timeless combination. Much of this all comes together on tracks like The Chain, which was pieced together from multiple compositions to form an epic track. Each member of the band contributed to the songwriting, but John McVie's famous bass solo bridge is of particular note. This iconic riff acts as a transition section from the core song to the legendary outro, which, of course, was famously used as the Formula One soundtrack for many years. So much of the band's collective talent comes to the forefront here.
At the end of the album, Fleetwood Mac's darker, more abstract side comes to the fore with Stevie Nicks' Gold Dust Women. The composition is loose and experimental compared with the rest of the album, reflecting Nicks' ability to write about difficult experiences. She reflects, quite clearly, on her struggles and drug use as she attempts to muster through. There are plenty of Avant Guarde overdubs on display here that build up a rich composition, including some chilling vocal screeches, dobro slide guitar parts, and a harpsichord. 
It's rare that an album contains so many classic songs front-to-back, but Rumours is one of those rare beasts; truly all killer and no filler. I've picked out a few personal favorites, but I could have picked any song on the album. There's the beautiful tear-jerker, Songbird, for example, or the exquisite vocal harmonies on 'I Don't Want to Know'. And who can forget the classic male angst of 'Go Your Own Way', which contains what is probably one of the best-constructed guitar solos on any pop-rock record. 
Go Your Own Way was undoubtedly Buckingham's account of the ongoing relationship issues as a kind of response to Nick's Dreams. Both tracks are still regularly played on the radio as the music and lyrics are timeless. You could release both tracks tomorrow, and they'd still be successful.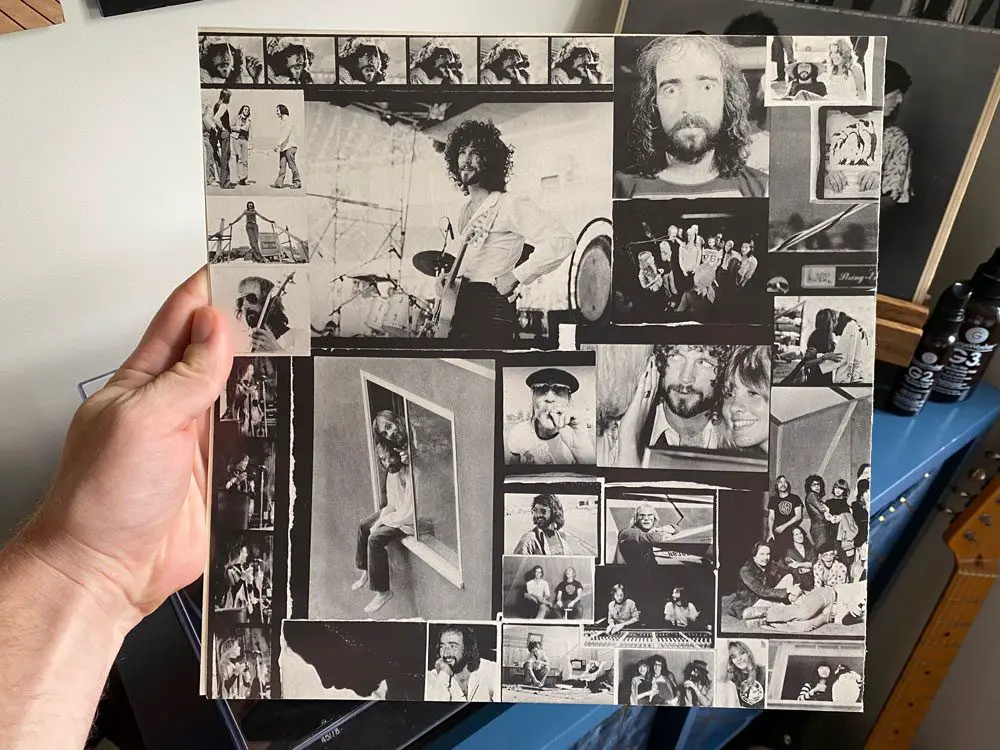 A Classic Nearly Lost
As the band tried to wrap up the recording of Rumours, Fleetwood Mac and their producers (Ken Caillat and Richard Dashut) struggled to finalize the overdub process on the album due to band tensions and commercial pressure. As a result, the original master tapes were damaged by repeated playback during the recording and mixing stage – resulting in a dull and lifeless drum sound. 
To restore the original sound quality, a specialist engineer had to sit the two copies side-by-side and use a variable speed oscillator to match the safety tapes with the damaged original. Using a set of headphones, he could play the damaged recording in one ear and the safety tapes in the other. Using the kick and snare as a timing reference, it was thankfully possible to sync the safety drum tracks with the overdubbed instruments. The whole process was no doubt laborious, but a dam sight better than having no backup and losing an entire classic album.
Why Is Rumours Such A Classic?
Rumours is one of the few albums regarded by many as a 'perfect record'. It is the embodiment of what it takes to craft great pop music, but at the same time, it contains enough musicianship to please fans of rock, blues, and countless other genres. A genuinely classic album will often appeal to listeners beyond what you might consider a band's typical fan base. 
Rumours does sound like a record from the 1970s, but not in a way that prevents it from appealing to new listeners born long after its release. The record has inspired countless artists over the years to the point where, in 1998, a tribute album called 'Legacy' was produced. It contained each song from the original Rumours covered by a plethora of acts. To this day, the album continues to inspire new artists from around the globe and remains in the top ten biggest selling albums of all time. Like all classic albums, it's now taken on a life of its own and will continue to inspire new music for many years to come.