As the seasons change, so does our desire for music, food, drink, and many other pleasures that make life worth living. As spring passes to summer, and summer to autumn (or fall depending on where you live), we're encouraged into a state of reflection that reminds us of our own humanity.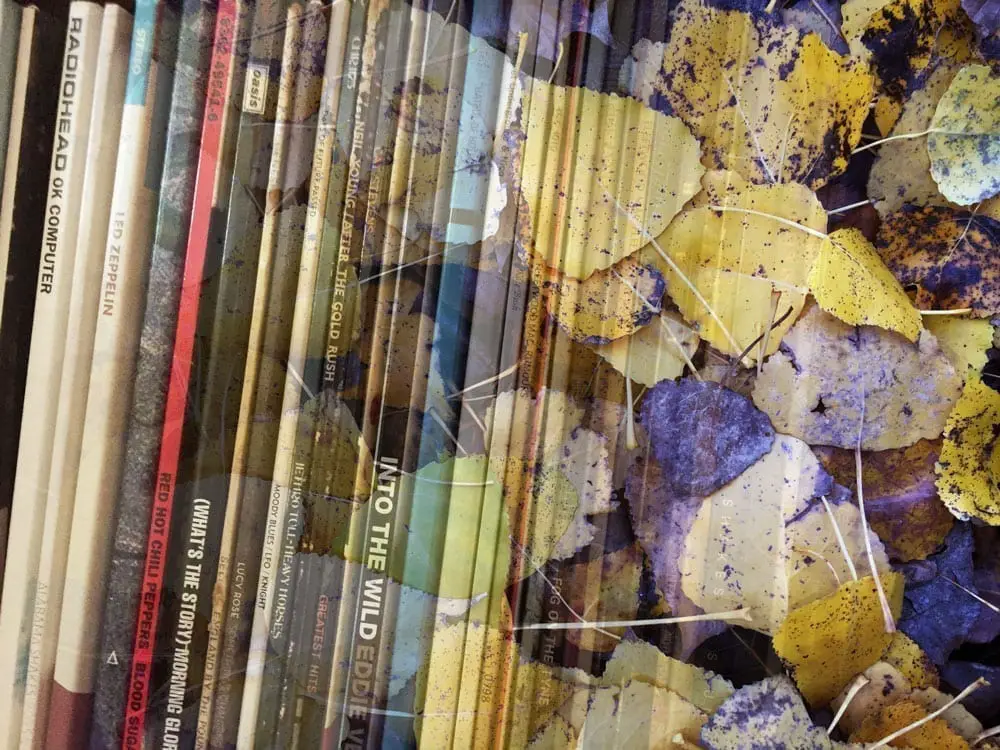 Put more eloquently, in the words of Yoko Ono:

"Spring passes and one remembers one's innocence.
Summer passes and one remembers one's exuberance.
Autumn passes and one remembers one's reverence.
Winter passes and one remembers one's perseverance."
Autumn, in particular, encourages a more reflective mood (at least for me) that prompts a change in my taste for music. As the air turns crisper and the nights begin to draw in, I find myself returning to warmer, comforting tones.
Sounds are very provocative and powerful at triggering our memory, much in the same way that a familiar scent can teleport our minds to a different place and time. Music has a similarly powerful effect, and so it's only natural that we come to associate individual albums with different periods in our life.

Here are a handful of records that commonly grace my turntable during the fall-autumn season. I'd love to hear what makes up the soundtrack for you at this time of year in the comments section of this article.
John Frusciante – Curtains
Just like an old jazz record, this album seems to lend itself perfectly to a little snap, crackle, and pop on vinyl. The instrumentation on this cozy number is primarily acoustic and was recorded in Frusciante's living room. It's perhaps the most "organic" sounding record ever released by the ex-Red Hot Chili Peppers guitarist, with just a few light overdubs, including subtle double-bass and gentle electric guitar (often with the tone control dialed right down for a warm Jazz-vibe). The occasional electronic addition from a string ensemble, mellotron, or synthesizer are kept understated, blending in seamlessly. Check out tracks like "a name" that appears to feature an accordion solo at the end. In actual fact, the part was played on a "melodica". (A kind of cross between a keyboard and a harmonica). Another key moment is the track "Time Tonight" — a reflective, melancholy number with beautiful interplay between acoustic guitar and piano, supported by soulful harmonies and haunting reverse guitar solos. Perfect for cozy nights in front of the fire as the nights draw in.
Neil Young – After the Gold Rush
Much of Young's third studio album was recorded in a makeshift basement studio, giving it a raw, earthy quality. Ironically, of course, the album that follows after this number is called "Harvest", which you might think would make it an obvious choice for autumnal vibes. But I simply find After the Goldrush to be a stronger album overall. This country-folk classic is dynamic from start to finish, from the gentle reflective ballad of the title track, to the hard-rocking, gritty guitar solo on "Southern Man". Much like October weather, this album has plenty of variation to capture your imagination.
Lindsey Buckingham – Under the Skin
Often, the time of year at which I first hear an album affects my seasonal association. I remember distinctly the first time I heard Lindsey Buckingham's Under the Skin. It was the autumn following the hot summer of 2006, and I was living in Canada at the time. As the tree-lined roads slowly turned magnificent shades of yellow, orange, and red, I quickly began to associate the comforting acoustic vibes with the fall season. The vocal is atmospheric and breathy while the overall production makes heavy use of delay effects in an eccentric, but also a provocative way. When listening on headphones, the unusual production wraps around you in an immersive way. Drawing you in from the wind and the rain, Buckingham's "Under the Skin" is a perfect autumnal record.
The Moody Blues – Days of Future Past
Widely regarded as one of the first progressive rock albums, Days of Future Past is an album to spin when you start spending more time indoors. There's something quite festive about the orchestral arrangements, making this a record you can easily enjoy for the duration of autumn, right up to December's seasonal festivities. Descriptive poems mark the beginning and end of the album in a way that makes this masterpiece feel entirely complete, like a well-written paragraph. Justin Hayward, singer and guitarist for the band, is said to have written the closing track, "Nights in White Satin" about the changes between one relationship and another, using bedsheets as a metaphor. Although I'm sure he didn't mean the relationship between seasons, it still feels like the perfect sentiment as we transition from one phase to the next.
Got a record you love to spin in the fall/autumn? Let us know your soundtrack in the comments section below.