We've teamed up with GrooveWasher to give one lucky grand prize winner a chance to win a complete record cleaning kit!
The lucky winner will receive the GrooveWasher Mondo Record & Stylus Care System + 100 GrooveGuard Inner & Outer Record Sleeves.
The grand prize is worth $174 in total!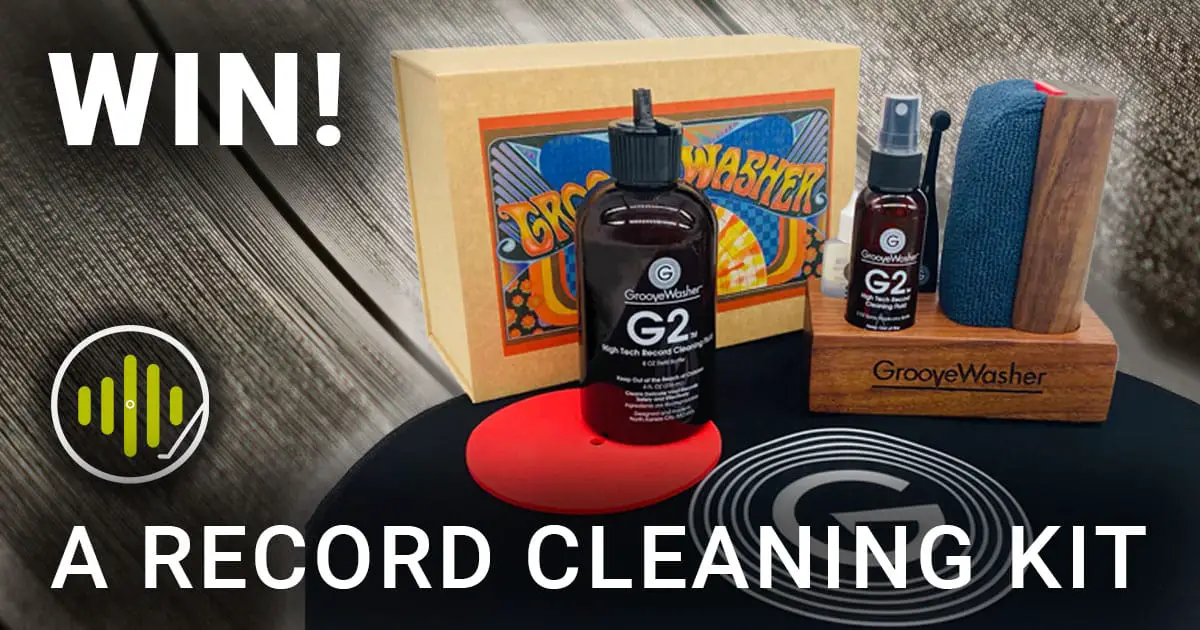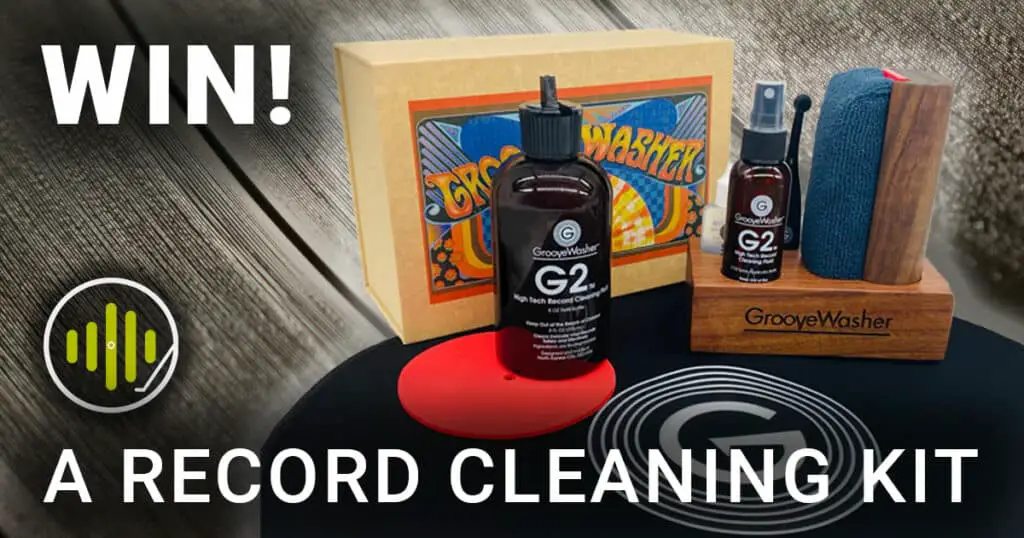 About the Prize:
The Mondo bundle is their top-of-the-line care package, and comes complete with GrooveWasher's beautiful solid walnut handle and display block.
You will also receive an SC1 Stylus Cleaning Kit, the Big G Record Cleaning Pad towel, and a sizable 8oz refill bottle. With all this kit in hand, you'll be spinning freshly cleaned vinyl records in no time!
Bonus: 10% discount
Don't want to take your chances in our competition? No worries, we're pleased to announce that the kind folks at GrooveWasher HQ have reserved a 10% discount for Sound Matters readers. Order today using the special code, SOUNDMATTERS10 to receive 10% off your complete order.
How to Enter:
All you have to do is enter your email address or sign in with Facebook below*
You can gain 50 bonus entries by following us on Instagram @soundmattersmusic – (These bonus entires become available on initial entry).
The winner will be announced via email on Friday, February 24th 2023** Best of luck!
*your email address will be supplied to Sound Matters only and you can unsubscribe at any time
**the winner will be notified by email. If we don't hear back from you within 10 days of notification, then we will re-draw the competition and the prize will be reallocated to the other entrant.