One Christmas, I made a school-boy level error when listening to some records with the family…
Being the holiday season, we were enjoying a few drinks while sorting out the living room decorations. I have two turntable setups in my home (one in my office for uninterrupted listening, and another one in the living room to enjoy with the family). The latter is a much more relaxed setup that, due to space restrictions, doesn't exactly adhere to all the usual Hi-Fi best-practice you'd expect for the best results.
One less than ideal element is the shelf directly above the deck, which on this occasion, proved to be fatal for the unlucky record spinning below…

There was a Christmas candle placed on the shelf, and you can probably see where this is going.
Yep. Smash. It fell off the shelf, hit the turntable below and rudely interrupted the festivities.

Doh!
Incredibly, the candle appeared to narrowly miss the cartridge, and I was lucky enough to get away without any costly stylus damage.
I was angry, to say the least, and I felt pretty stupid at the same time. Why didn't I check the shelf before I started spinning!? We all make mistakes, of course, and it could've been worse. The record could've been rare, and my stylus could be completely destroyed.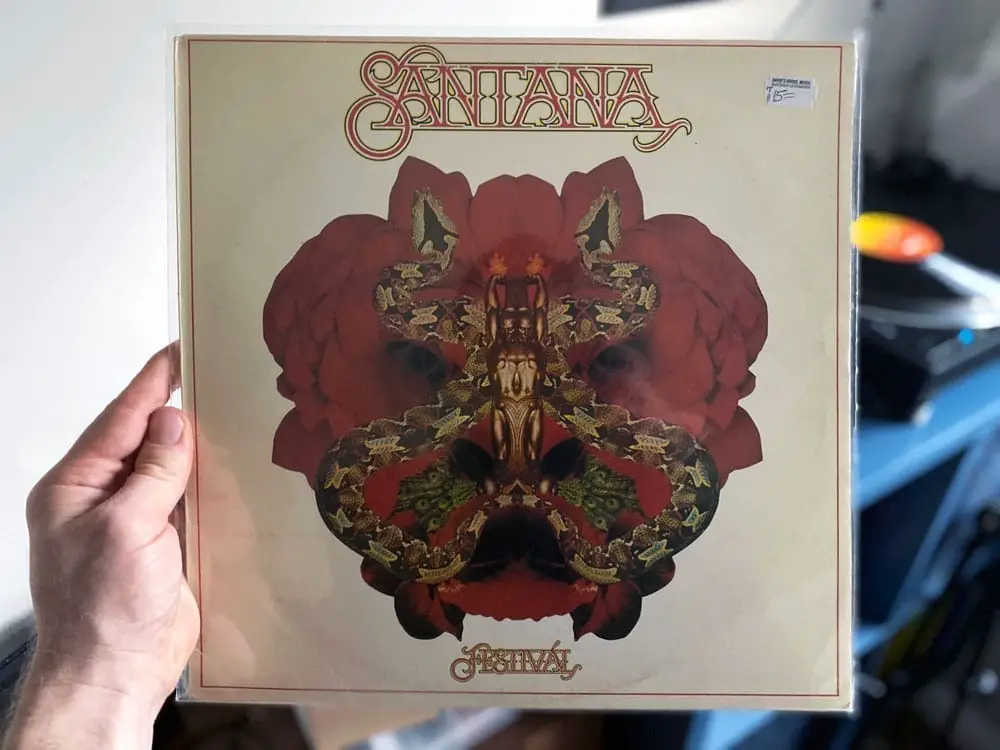 The record in question was Santana Festival. The copy I had was nice, but it cost me under $10 and was easily replaced after a quick search on Discogs. I consider myself lucky I wasn't playing a rare first pressing of any kind.
If anything, I take this as a gentle reminder of the perils of clutter near your deck (particularly anything above the turntable), and of course, the dangers of drink-vinyling. Yep, I just made that last verb up – I'm coining it.
Over to you:
Many of us have stories of fatal errors while collecting and listening to vinyl records. It comes with the territory. If not, well, what can I say, you're a better man than me. Let us know your story in the comments below; we can all commiserate together.