Available exclusively this holiday season to Sound Matters subscribers:
A Twelve Inch Original 4ECO bundled with a limited edition signature Groovewasher Walnut record cleaning brush – both now available at the sale price of €99 + free shipping (regular price 109 + shipping average of €20).
Shipping is free to the US, Canada, UK, & EU
(Only 80 kits available – first come, first served).
Discount Codes: SOUNDMATTERS-BUNDLE and SM-FREESHIPPING when shopping at the Twelve Inch website: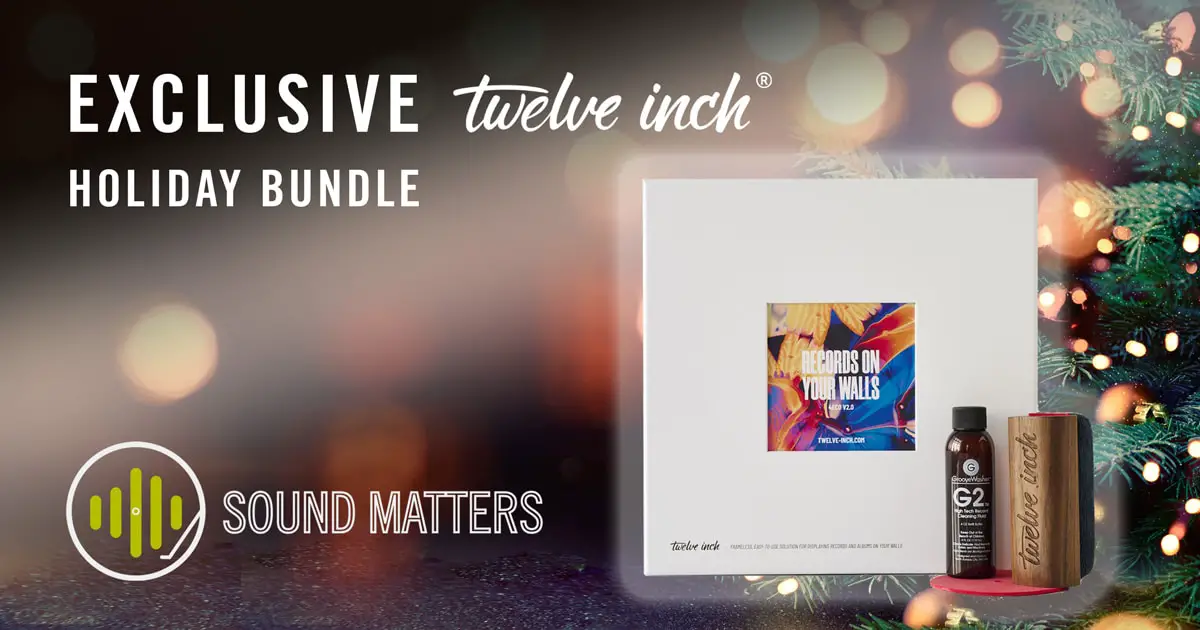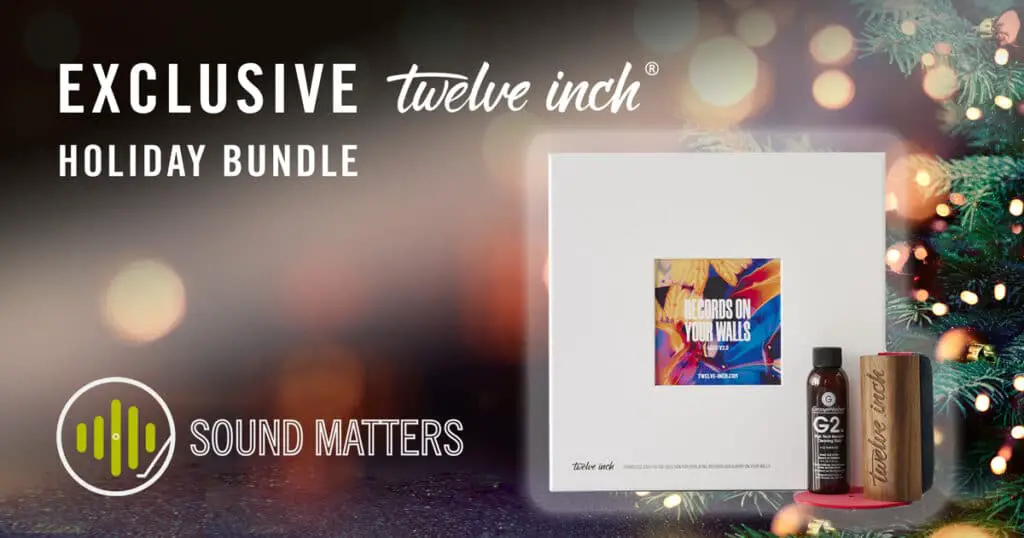 Create Beautiful Minimalist Record Wall Displays
Choose a theme and express yourself through beautiful album art. 
Feeling in a jazzy mood? Great! Display your choice of the jazz greats. Time for heavy metal? That's easy; make the switch in seconds and turn it up to eleven. The creative possibilities are endless.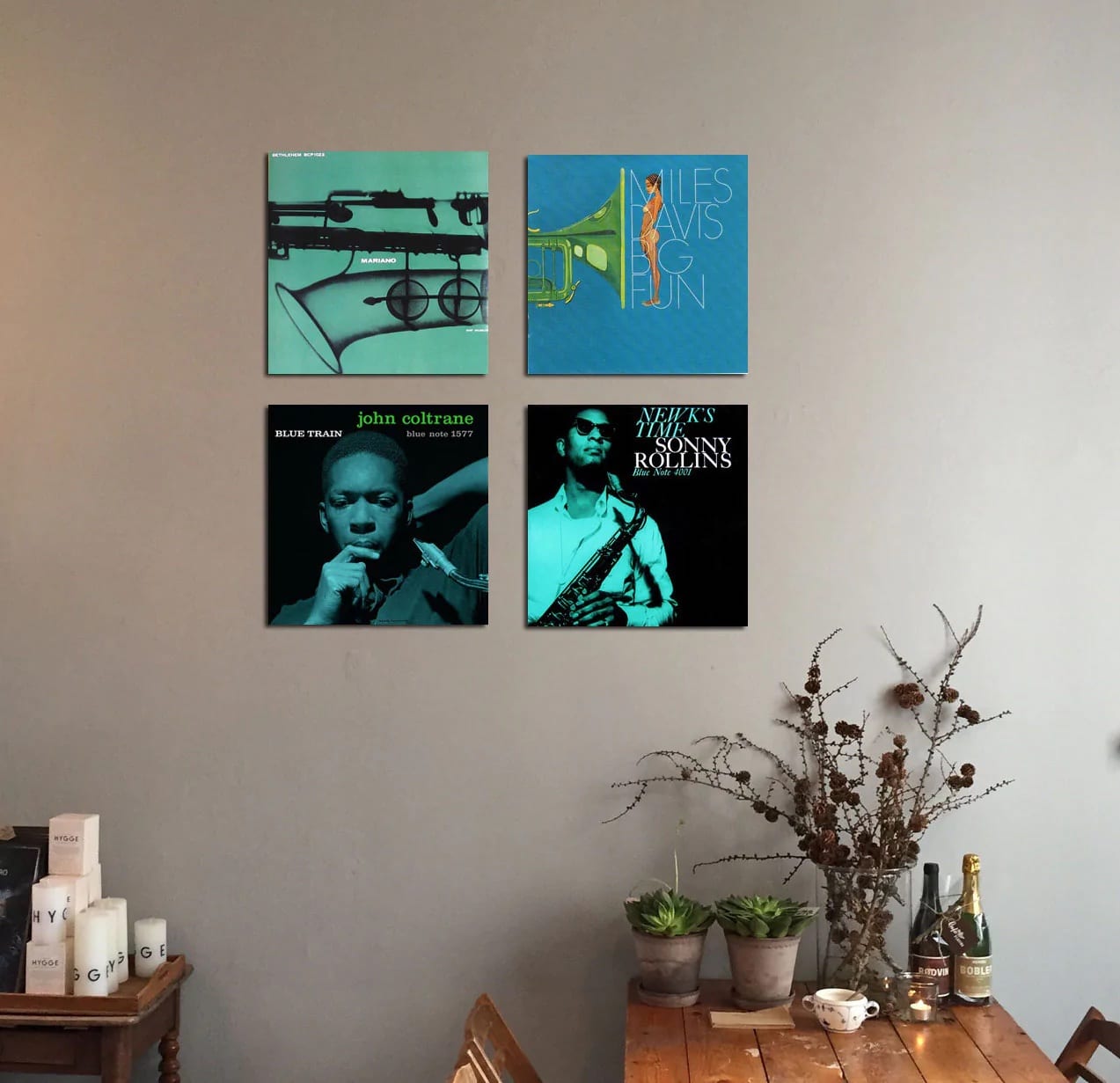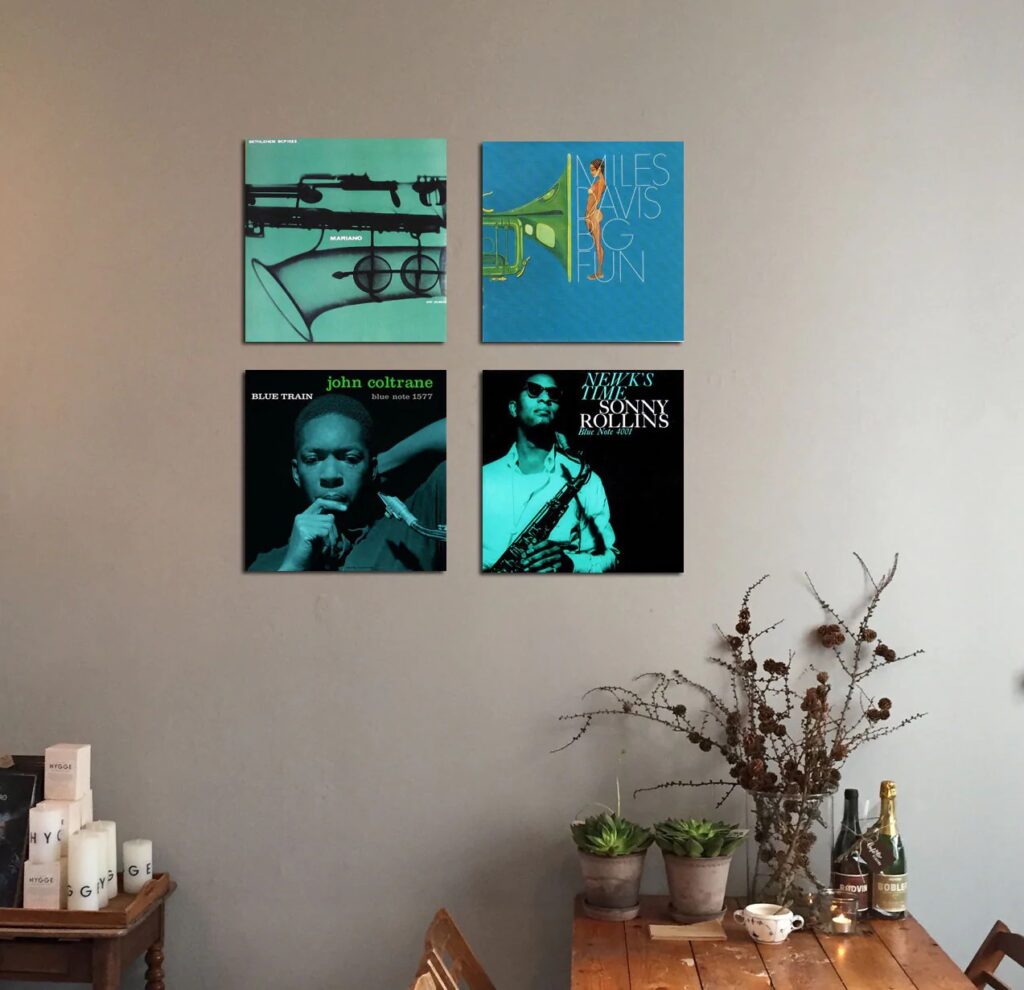 Limited Edition: GrooveWasher Record Cleaning Kit
We've included a GrooveWasher record cleaning kit complete with their walnut record cleaning handle. As a limited edition, this G2 cleaning kit comes with a Twelve Inch signature logo etched into beautiful solid American walnut.
As subscribers will know, GrooveWasher's record cleaning fluids are the best we've tested on the market, making cleaning vinyl records safe and simple.