As record enthusiasts, we like nothing more than to indulge in our hobby. We'll explore every aspect in search of vinyl nirvana, whether it's through the pages of a website like Sound Matters, the many excellent resources available on YouTube, or even good old fashioned printed books. Many of us don't do things by halves, and we're a stickler for the details.
The printed word is certainly not to be overlooked. There are many great resources and coffee table companions out there to suit all levels of interest, from newbie vinyl nut, to fully seasoned hoarder. 
Here are seven of the best books about vinyl records we know of:
Booze & Vinyl: A Spirited Guide to Great Music and Mixed Drinks
Described as "The ultimate listening party guide", this book helps the drinks loving vinyl enthusiast shake, stir, and pour their way through some of the best wax ever pressed. Craft drinks and vinyl can often be a match made in heaven. And if vinyl is all about getting engrossed in the music, this guide will give your listening experience that twist of something extra special. 
If music and a good quality drink in hand sounds up your alley, then this beautiful coffee table book will help brighten and lift your mood. Booze and Vinyl shows you how to set the mood for a host of great records from the 1950s through the 2000s.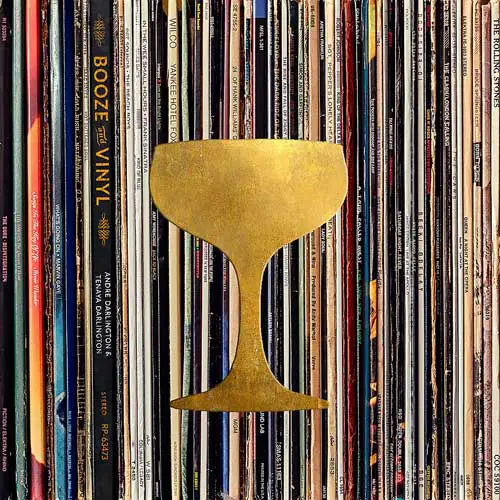 ---
The Art of Making Records
This superbly presented coffee table companion is a wonderful visual celebration of the vinyl format, documenting some fascinating history while also celebrating the medium's modern rebirth.

But while the album art does take center stage, there are plenty of details to satisfy those who like to explore the format in its entirety. You'll enjoy the many features about picture discs, limited editions, and colored vinyl. Plus, plenty of the history behind various leading labels, such as Atlantic, Decca, Def Jam, Motown, and more.
The Art of Making Records is one of my personal favorite vinyl record books. Check it out at the link below: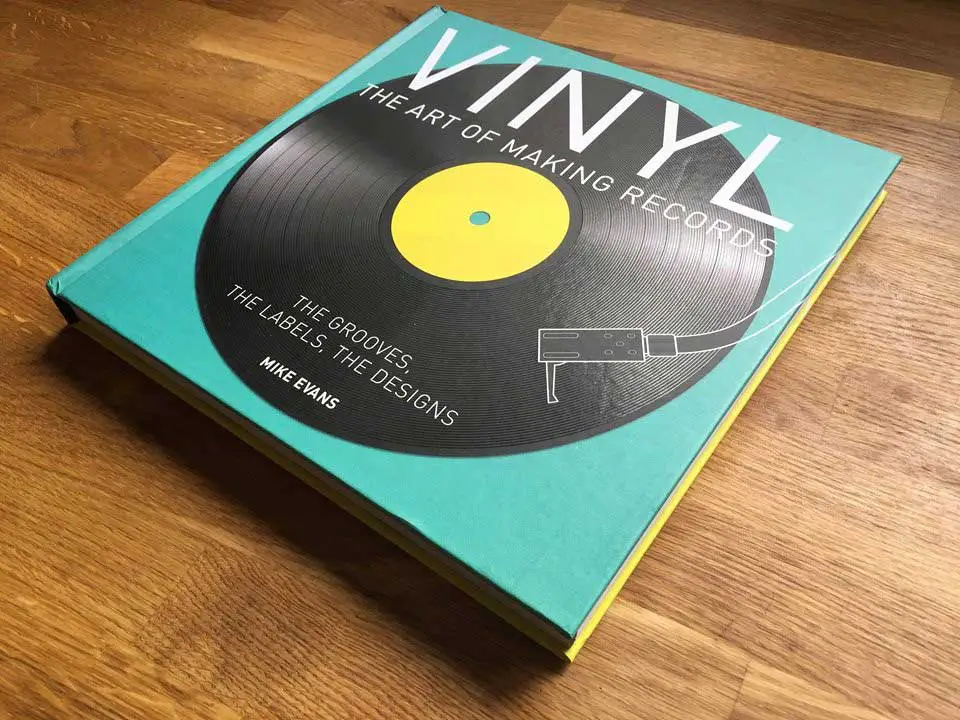 ---
Dust & Grooves: Adventures in Record Collecting
This one is for the self-confessed hoarders, and certainly, one of the best record collecting books out there.
Passionate photographer, Eilon Paz documents some of the worlds most serious vinyl collections using a combination of skilled photography and in-depth interviews. For a glimpse into the world of serious vinyl addiction, this is the book to own. In many ways, it'll act as inspiration, as the collections on show pretty awe-inspiring.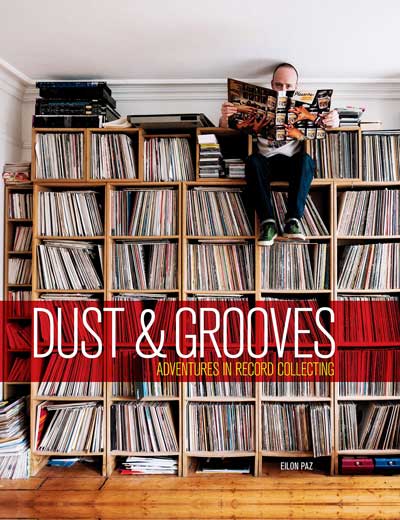 ---
The Vinyl Revival and the Shops that Made it Happen
Here's one of the best books for record collectors based in the UK:
The increase in vinyl record sales year-on-year shows no sign of stopping, and many people are taking the entrepreneurial leap to open brand new record stores. Graham Jones' latest book, 'The Vinyl Revival and the Shops That Made it Happen', explores the renaissance in all things vinyl.
If you're touring around the country, the book also serves as the definitive guide to the best independent record shops across all four corners of the UK. Throughout the book, Graham shares tales of triumph and struggle from a range of shop owners, many of whom have sacrificed blood, sweat, and tears to pursue a life-long passion in music.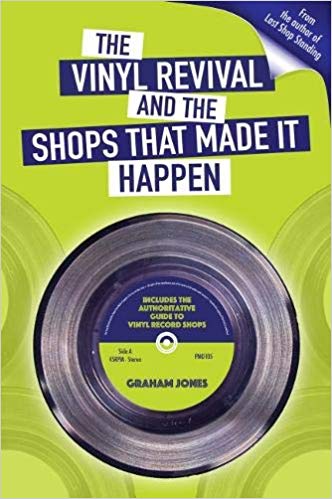 ---
Around the World in 80 Record Stores: A guide to the best vinyl emporiums on the planet
If you like to travel, and you're always in search of the next vinyl mecca, then Around the World in 80 Record Stores by Marcus Barnes is the vinyl travel guide to own. This guide boasts a truly global outlook, so no matter where you're next heading, chances are you're not too far away from one of the best record stores on planet earth. 
You'll find everything from hidden gems to large independent stores in all genres, including rock, hip-hop, electronica, jazz, and all styles in between.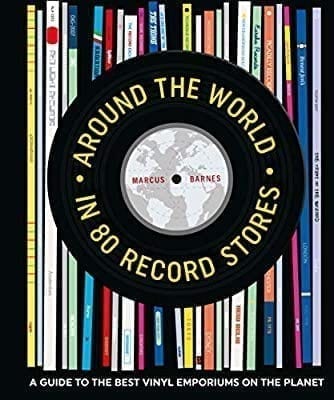 ---
Vinyl Manual: How to get the best from your vinyl records and kit
The Haynes lifestyle series is well-established in helping countless enthusiasts get the most from their hobby—in this case collecting vinyl records. You won't find engineer-level details in this guide, but instead, you will find fantastic practical advice for anyone dusting off their old collection or even discovering vinyl for the first time.
There's a great balance between practical advice and the cultural aspects of collecting records. Plus, for those who fancy trying their hands at being a vinyl DJ, there's a short section on vinyl DJ technique. Audiophiles looking for an in-depth technical manual might be left wanting, but there's plenty to explore for a beginner.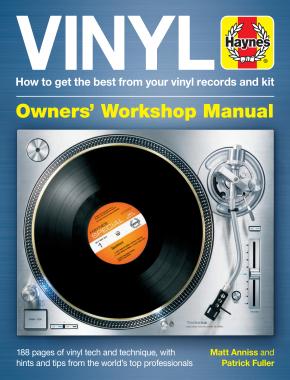 ---
A Record of My Vinyl: A Collector's Catalog Diary 
So this one is a bit of a curveball, as it's not really a book. Instead, 'A Record of My Vinyl' is a journal for vinyl junkies, allowing you space to document your collection, keep a record of your 'want list', and write 'liner notes' or memories about your vinyl. There's some practical information too, on topics like record cleaning and re-sale value. 
If you want to go all-analog, and you're not keen on the idea of Discogs collections and wishlists, then a record journal could be the perfect accompaniment to your growing collection of black gold.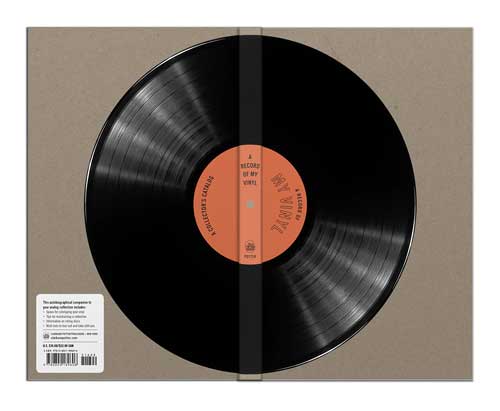 ---
What's your favorite book about vinyl records? Let us know in the comments below. Or perhaps you own one of the books on our list; if so let us know what you thought.