COMPETITION CLOSED – Winner Announced:
Huge congratulations to Neil who is our winner of the competition. Neil has been contacted via email and we'll be getting the prize out to him very soon. Not to worry if you haven't been lucky this time. We're always running regular competitions here at Sound Matters, so we look forward to giving our readers another chance to win great prizes soon!
---
We are pleased to team up with Graham Jones (the author behind several books and short films about the rebirth of vinyl records) for your chance to win a copy of 'The Vinyl Revival' book and film.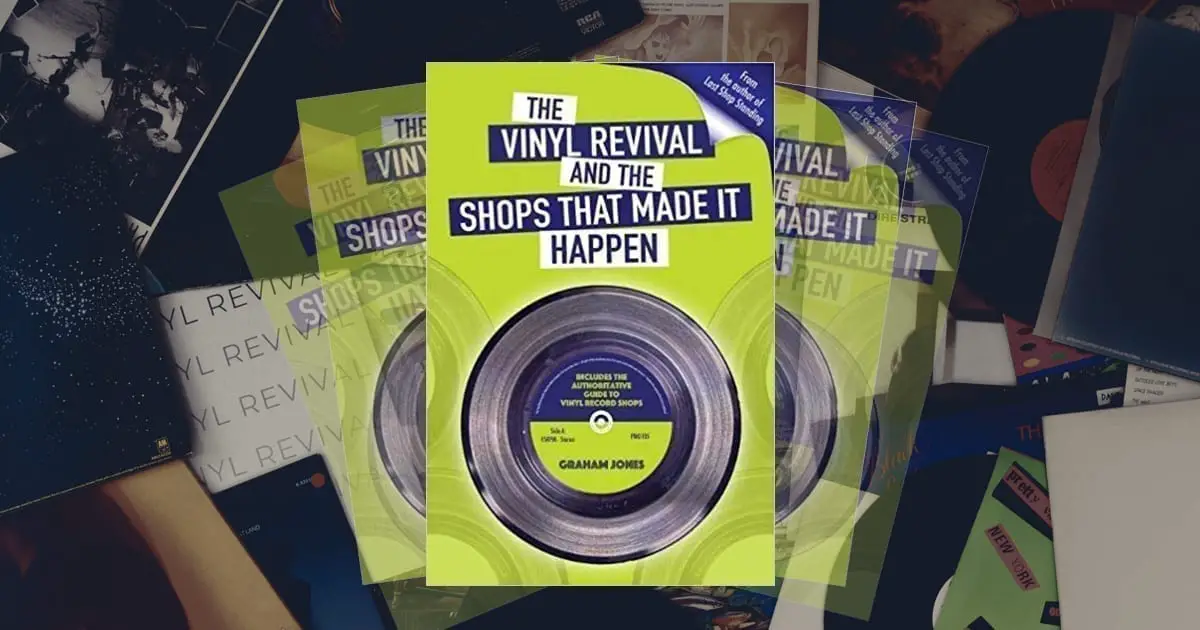 Graham's claim to fame is the fact that he's visited more record stores than any other person thanks to his 30+ years as a music rep traveling the length and breadth of the country selling records, tapes, and CDs to independent record shops. At the beginning of his career as a rep, Graham counted over 2000 independent record shops across the country. By 2009, there were only 269.
Fearing the death of independent record stores altogether, Graham was inspired to write his first book 'Last Shop Standing' as a homage to this great institution. The timing couldn't be better, and as we know, the subsequent years bore witness to a resurgence in consumer interest for vinyl beyond our wildest dreams. The birth of Record Store Day in 2008 played a big part in the vinyl revival, of course, and to Graham's delight, it appeared there was life in the old dog yet. In 2012, 'Last Shop Standing' was turned into a short film by Blue Hippo Media. In the film, Graham analyses the current state of affairs by touring England, Scotland, and Wales for interviews with independent record shop owners. What he uncovers is the rise, fall, and rebirth of independent record stores.

"The vinyl record is the equivalent of whether you have the tea bag or the Japanese tea ceremony; the tea ceremony is the right way to approach music."

Nick Mason – Pink Floyd
The Vinyl Revival
Fast forward to 2020 and the future looks very bright indeed. The increase in vinyl record sales year-on-year shows no sign of stopping, and many people are taking the entrepreneurial leap to open brand new record stores. Graham's latest book, 'The Vinyl Revival and the Shops That Made it Happen', explores the renaissance in all things vinyl. Once again, Blue Hippo Media were drafted to develop a film based on the book where they speak with passionate new record shop owners and some of the more established institutions that are still thriving.
One of the film's most esteemed contributors is Pink Floyd drummer, Nick Mason, who sums up beautifully why music fans young and old are still drawn to vinyl despite the convenience of modern digital streaming. He states, "The vinyl record is the equivalent of whether you have the tea bag or the Japanese tea ceremony; the tea ceremony is the right way to approach music."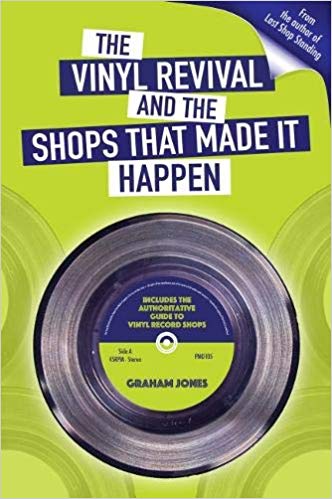 Need we say more!? Vinyl survives and even complements digital streaming as it offers an experience beyond anything achievable in a digital world. Increasingly, consumers are embracing streaming for day-to-day convenience listening, but when they really want the full experience, they also buy their favourite records on vinyl.
If you love record shops, you'll love "The Vinyl Revival.' It explains why more than 100 record shops have opened across the UK since 2009 and why our human need for belonging drives our desire for independent shops to survive. If you're touring around the country (after lockdown, of course), the book also serves as the definitive guide to the best independent record shops across all four corners of the UK. Throughout the book, Graham shares tales of triumph and struggle from a range of shop owners, many of whom have sacrificed blood, sweat, and tears to pursue a life-long passion in music.
But enough from me… Here's the trailer.
COMPETITION: How to Enter:
Entry is simple. All you have to do is enter your email address or sign in with Facebook at the following link, CLICK HERE. Alternatively, scroll down and follow the instructions below.
You can gain bonus entries for additional actions, such as social shares or liking/following us on social media. (These bonus entry options become available on initial entry).
Graham has kindly offered to sign a copy of the book and offer a digital download copy of the film. Entry is restricted to the United Kingdom.
The winner will be announced via email on Thursday, 18th June 2020. Best of luck!
More From The Author
You can learn more about Graham by visiting his blog. Or by listening to his new Podcast. He is also on Twitter @revival_vinyl