After previews at various global hi-fi shows, Rega has announced the official launch of the Rega Naia turntable.
According to Rega, the new Naia turntable is the culmination of many years of painstaking development, initially used to create the now-famous 'Naiad' test bed turntable. Rega claims that the Naia incorporates the best aspects of this development and technology, transitioning them into a production-ready version without compromise.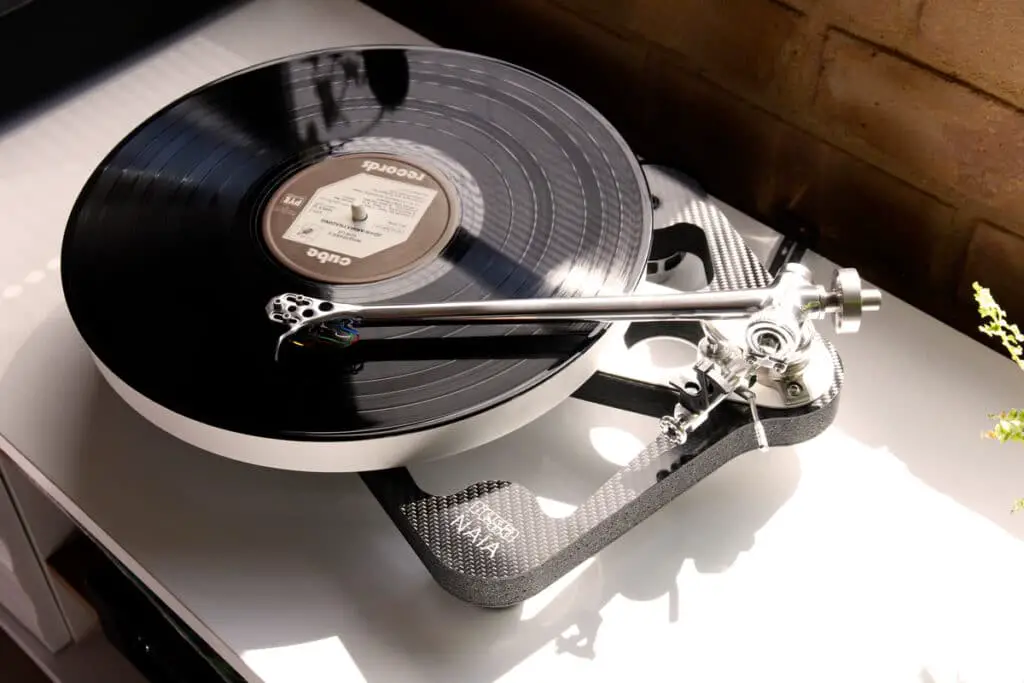 First showcased at the Bristol Hi-Fi Show in February, the Naia has since made appearances in Tokyo, Hong Kong, and at the Munich High-End Show, where it garnered exceptional praise.
"The term 'groundbreaking' is often used in our industry; however, we feel that this turntable operates on a different level compared to anything we have produced before," comments Simon Webster, Rega Sales & Marketing Coordinator. "Every demonstration yields the same result," continues Webster. "The Naia unveils unrivaled levels of detail, leaving listeners stunned by its performance. All report hearing new elements in recordings that they have played multiple times before."

Rega is eager to emphasize the Naia's innovative features, materials, and technology, all developed over many years. These features include an advanced version of Rega's pioneering low mass, high rigidity plinth technology, which utilizes a Graphene-impregnated carbon fiber skeletal plinth with a Tancast 8 foam core.

Rega has further reinforced this ultra-rigid structure using two ceramic aluminum oxide braces. The construction and materials reportedly contribute to an enhanced flywheel effect and a complex profile. Other standout features of the Naia include a ZTA Zirconium toughened alumina (ceramic) central bearing, and an RB titanium tonearm featuring a one-piece titanium vertical bearing.
The tonearm alone stands as one of Rega's proudest achievements, claimed to be the most advanced and accurate production tonearm they have ever released. The entire tonearm structure is designed to have minimal mechanical joints while utilizing the stiffest materials in all critical areas.
Friction-free movement is essential for any audiophile tonearm, and the RB Titanium is said to achieve near frictionless movement horizontally and vertically while having no measurable free play in the bearing assemblies. It indeed sounds promising.
Delving deeper into the plinth design, Rega aims to achieve a superior balance between low mass and extreme rigidity by pioneering the use of graphene-impregnated carbon and a Tancast 8 polyurethane foam core.
If this all sounds a bit space-age, it's with good reason. Both materials, widely used in the aerospace industry, could prove to be the perfect platform on which to assemble a turntable, thanks to the random structure of the foam core, ideal for reducing vibrations.
Rega also proudly states that it's the stiffest production plinth they've ever produced (further reinforced by the addition of graphene) to ensure no microscopic movement of the plinth occurs during playback.
The Rega Naia Turntable, with no pre-fitted cartridge, starts at SSP £9999.00.
For more information and a complete list of features, visit rega.co.uk