Sound Matters test Pro-Ject's new and improved flagship vacuum-powered record cleaning machine:
Keeping your vinyl records clean is essential if you want them to sound great for a lifetime and beyond. For this reason, vinyl record cleaning remains one of the most-read topics on Sound Matters.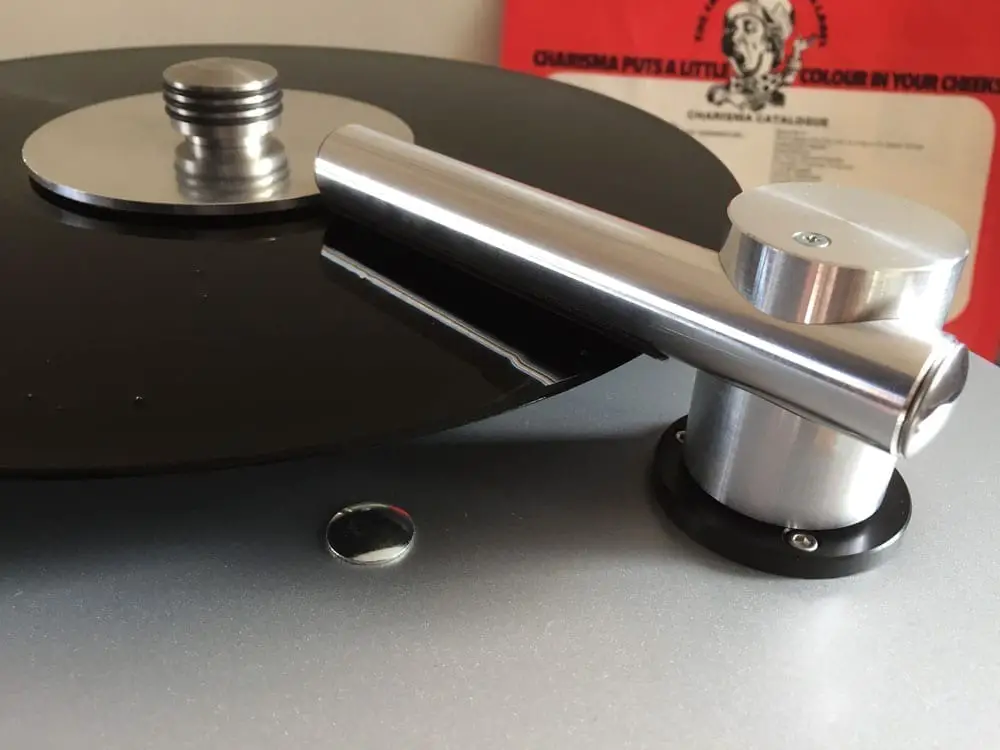 For those on a tight budget, you can achieve great results cleaning records by hand. However, if your budget will stretch to a record cleaning machine, there are several advantages.
Pro-Ject first entered the vacuum record cleaning market back in 2016 when they launched their debut model, the VC-S. Since then they've continued to evolve the product, firstly with the launch of VC-S MKII and most recently with the new VC-S2 ALU and its smaller cousin, the VC-E.
The VC-S2 ALU features several improvements compared to its predecessors and looks set to be Pro-Ject's best performing record cleaning machine to date.

So what's changed?
Immediately noticeable is the new aluminum chassis. Not only is this new unit much lighter than the previous MDF construction, but it's also significantly more resistant to pesky fluid spillages that might otherwise spoil the surface. And I have to say, it also looks pretty darn smart, with the new metal finish adding a touch of elegant industrial minimalism.

The vacuum and motor performance are also said to be improved, with the company claiming the unit can clean records in as little as one or two rotations. The very best results are said to be achieved with one rotation forward followed by one backwards.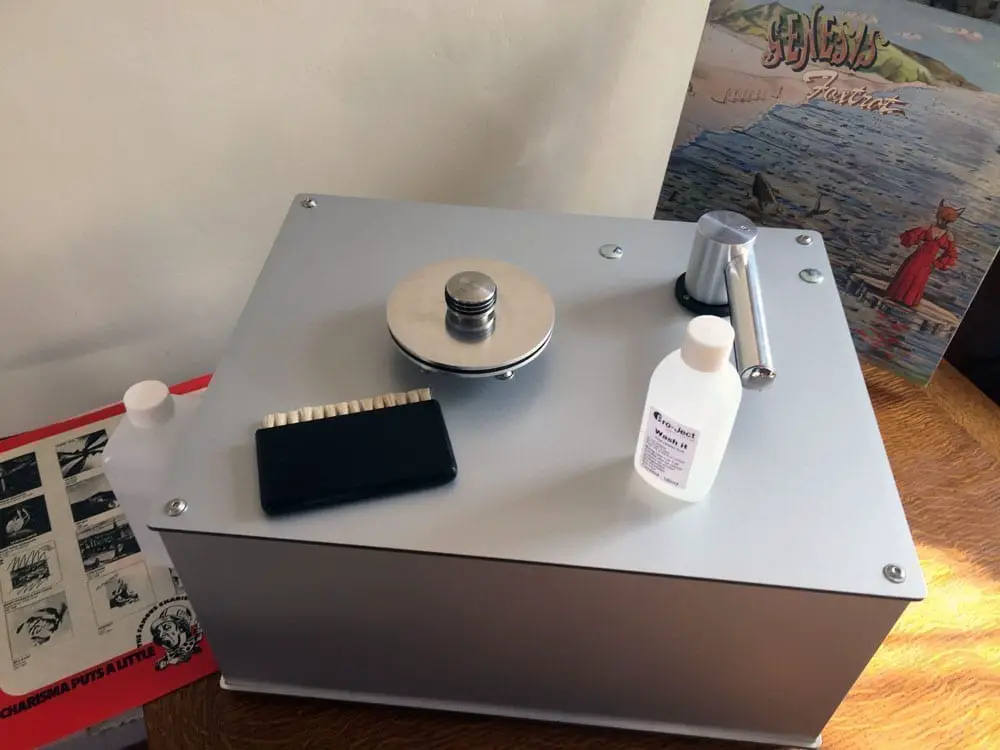 What's in the Box?
The unit ships almost completely ready to go. There is some basic user assembly required in constructing the record platter, but the instructions are clear. With just a couple of screws and the application of a self-adhesive label sealer, you'll have the platter ready to go in the time it takes to spin one side of a 45-RPM single.
Also included is the vacuum arm, two pairs of self-adhesive felt pads to protect the record surface, a draining spout, a 100ml bottle of Pro-Ject's "Wash it" record cleaning solution, a solution mixing container, and a goat hair brush (for fluid application).

Pro-Ject's record cleaning solution is entirely alcohol-free, which is great for those who are concerned about the possible detrimental effects of alcohol when cleaning vinyl records. The jury may still be out on this topic, but it's certainly best to air on the side of caution.
At 2.5 liters, the vacuum tank is substantial. Modest users may never need to empty the tank (particularly given the evaporation rate of any used fluid).
In Operation
The new VC-S2 works in fundamentally the same way as its predecessor. Firstly, mix 1 part of Wash it concentrate with 10-20 parts of distilled water. (I prefer a ration of 1:10 as I found it more effective when cleaning dirty used records).
Next, place a dirty record on the platter and firmly tighten the clamp. You should aim for a firm seal without applying excessive pressure.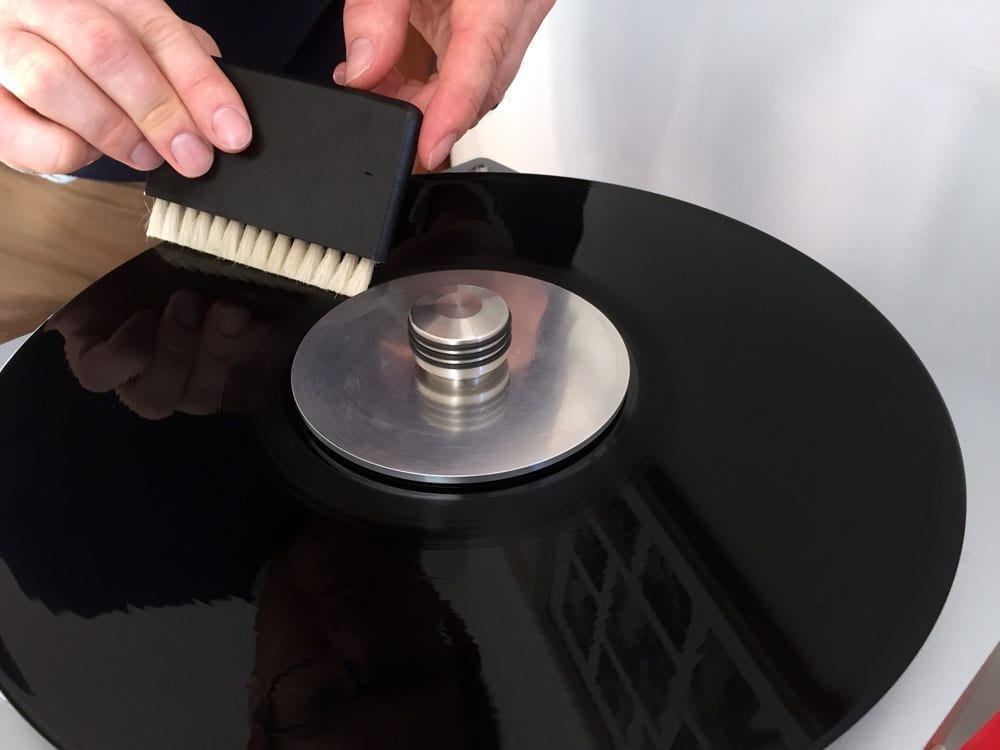 Once you're happy with the fit, start spinning the record and apply a generous amount of ready-mixed cleaning fluid to the record surface. (Pro-Ject recommend 6 – 8ml, which should be just enough to cover the record surface). You can use the goat hair brush to gently apply the fluid, in much the same way as you use a carbon-fiber record brush.
While applying the cleaning fluid, you can use the rocker switch to change the rotation. Position "I" will spin clockwise and position "II" engages the counter-clockwise rotation. By brushing the record in both directions, you can ensure good coverage of the record grooves for cleaning. After applying the solution, it's best to let it sit for a while to help dissolve unwanted dirt before engaging the vacuum. (30 – 60 seconds should do the trick).
Finally, carefully place the vacuum arm above the record and turn on the vacuum. The record will be clean in as little as one to two rotations in a clockwise and anti-clockwise direction. (How quickly the vacuum works very much depends on how much fluid you've applied, of course). Simply flip the record and repeat to clean side two.
A great feature that stands out with all Pro-Ject record cleaning machines is the small platter. The benefit of this is that you don't have to worry about contaminating the other side of your record.
The Results
Designing simple, high-quality products at a fair price is what Pro-Ject do best. Record cleaning machines often look expensive on face-value, but if you regularly purchase used vinyl records, the performance and convenience is invaluable.
I initially tested the VC-S2 ALU using a couple of used records I recently picked up from my local record store. (A UK first pressing of Genesis Foxtrot, and a copy of Mike Oldfield's classic, Tubular Bells). Both records were in reasonable condition for their age, but it was clear neither had ever seen a wet-clean and had developed a few pops and clicks over the years. I did record before and after samples, but have become increasingly reluctant to share such clips at the risk of aggravating any copyright fiends. You'll have to take my word for it that each record was significantly quieter for a pass through the VC-S2.
As I continued to use the unit, I found that some heavily soiled records did benefit from multiple cleans, but this is to be expected with any record cleaning process.
The unit weight is a huge improvement on previous Pro-Ject models—particularly for those of us that live in fairly modest size homes where space is at a premium and such devices have to be stored when not in use.
Clearly, the benefit of a vacuum system over cleaning records by hand is in the process of physically sucking the contaminated cleaning fluid out of the record grooves. The risk of cross-contamination, or simply moving dirt around is much lower. If your vinyl cleaning budget will stretch to a record cleaning machine, the Pro-Ject VS-S2 is an investment you won't regret. Your ears (and your stylus) will thank you.
Learn more at project-audio.com