High Precision Tonearms, Hand-Made in Europe, Revealed After a Stellar Showcase at High-End Munich 2023.
The EVO Tonearm Range consists of two versions: the Evo Standard and the Evo Premium. This range comprises four tonearm models, available in three lengths (9, 10, or 12 inches) and two finishes (black or high-gloss silver). Both straight and S-shaped tonearms grace the lineup, building upon the esteemed legacy of Pro-Ject's renowned Evolution tonearm range.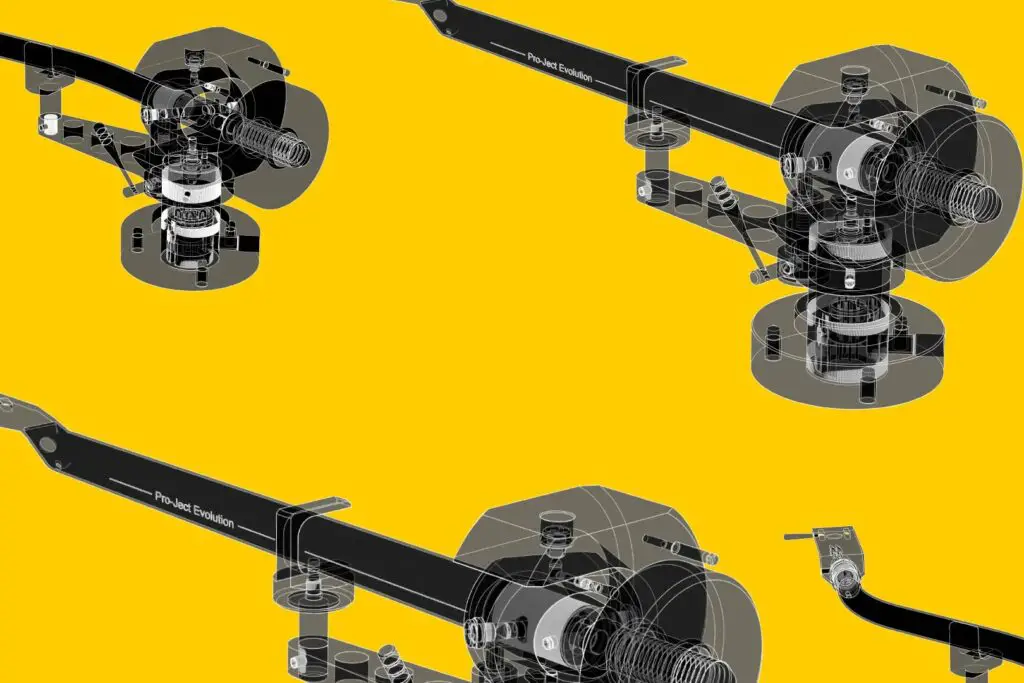 Pro-Ject proudly announced these new tonearms based on their extensive development, research, and numerous applied improvements over the years. In their quest for unparalleled sound quality, Pro-Ject embarked on an exhaustive journey, conducting intricate listening tests with an array of bearing types, tonearm materials, and cartridge combinations.

With a wealth of experience to draw from, Pro-Ject claims (on their website) to have distilled key insights from years of extensive research and innovative product design. Among these insights are the significance of damped counterweights, super high mass-bearing gimbals for damping resonances, and a conical tonearm tube design for channeling resonances to the bearing block and reducing moving mass. Such features enhance sound transparency, improve tracking accuracy and bass reproduction, and contribute to superior signal quality.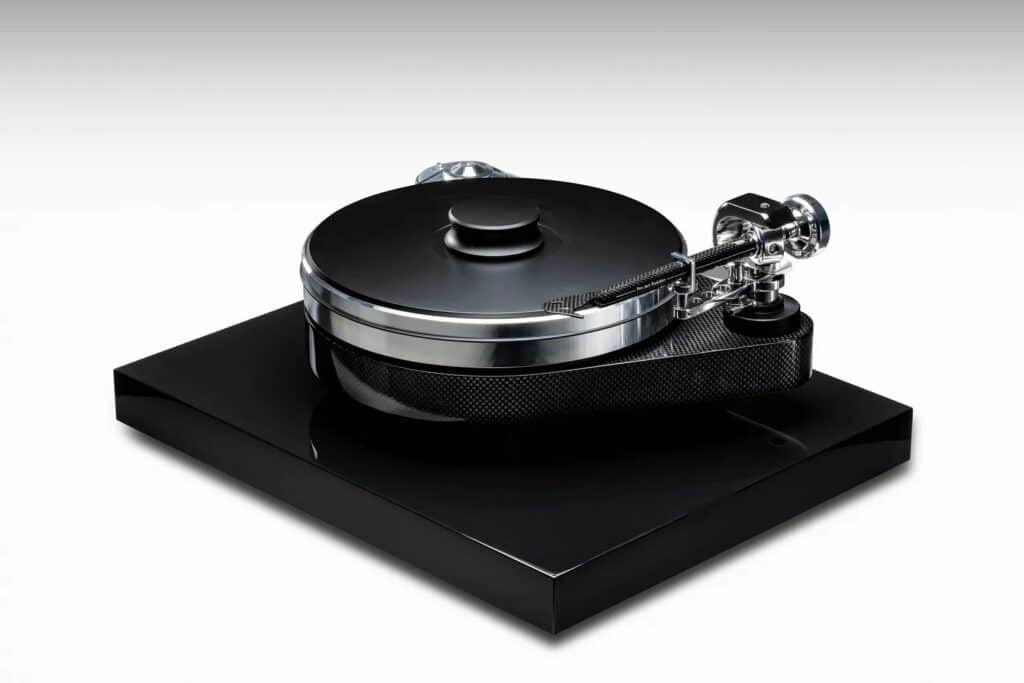 The Evo Standard tonearms boast features such as high-purity copper tonearm wire, a carbon fiber armtube (EVO CC model), high-mass aluminum tonearm gimbals, and ABEC 7 quality Cardanic bearings. In contrast, the EVO Premium tonearms include advanced upgrades like crystal-matched high-purity silver tonearm wire, a carbon/aluminum armtube (EVO CA Premium), high-mass stainless steel tonearm gimbals, a stainless steel counterweight with enclosed TPE damping, and an inverted Cardanic Swiss ABEC 7 quality bearing.
Every high-gloss part is meticulously hand-polished at Pro-Ject's European factory, reflecting their commitment to quality and precision. Additionally, each tonearm is shipped with two counterweights for optimal cartridge matching, underscoring Pro-Ject's attention to detail and customization.
Acknowledging the tonearm's critical role in shaping sound on a turntable, Pro-Ject is essentially aiming to empower customers with a choice between standard and premium models, allowing for an upgrade path that aligns with individual listening preferences and requirements. Further enhancing their offering, select Pro-Ject turntable models can be special-ordered with the customer's preferred tonearm factory-installed.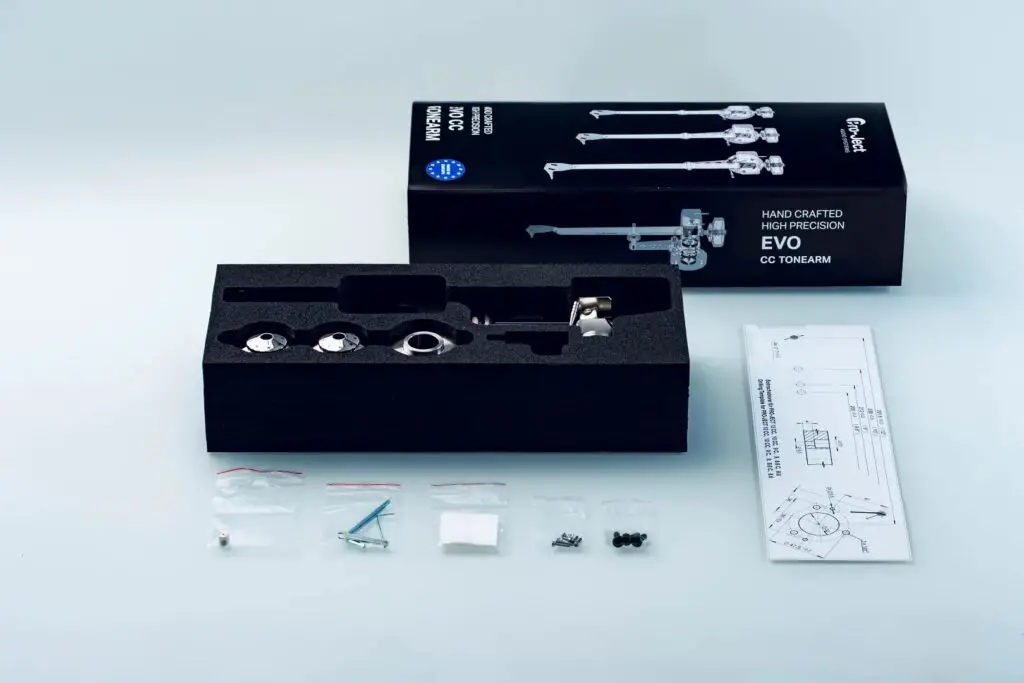 While Pro-Ject has consistently championed the advantages of a one-piece tonearm for exceptional resonance control and friction-free tracking, the introduction of more S-shaped tonearm models will undoubtedly appeal to vinyl enthusiasts who value the convenience of S-shaped tonearms with a detachable headshell.
Discover more about the transformative new Evo Tonearm range at project-audio.com