Pro-Ject has just announced the launch of three new cartridges, two of which are moving coil designs, with the third being the first moving magnet cartridge that can be used in a fully balanced phono setup.
In recent years, Pro-Ject has worked closely in partnership with Ortofon to develop its Pick-it range of phono cartridges, achieving very impressive results. New to the range are the Pick it MC3 and MC9 moving coil cartridges and the Pick it PRO Balanced moving magnet model.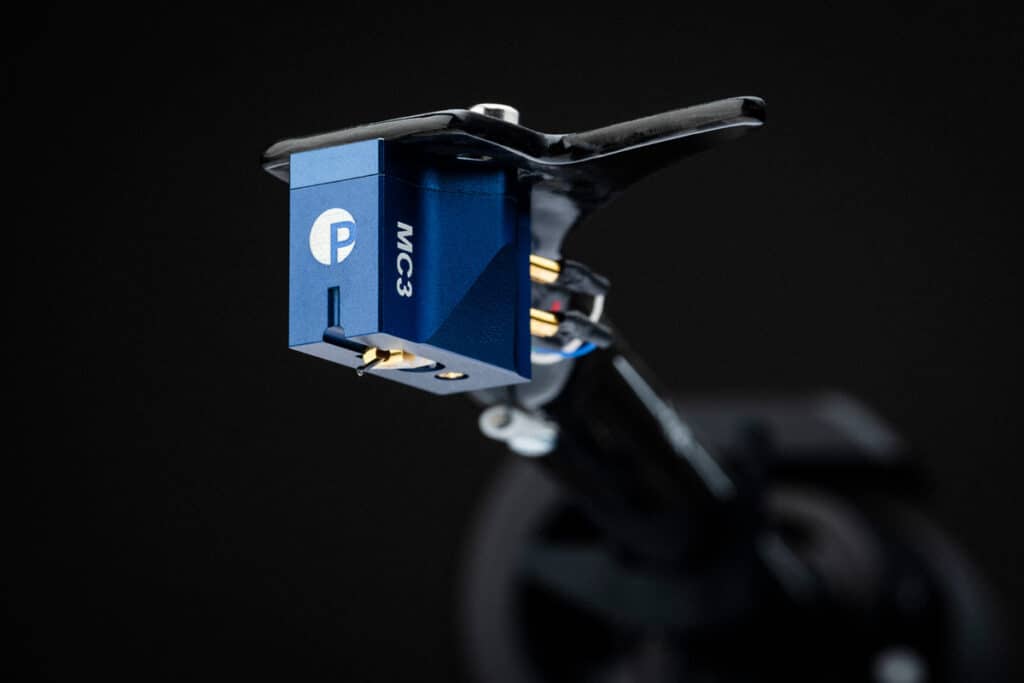 Both the Pick it MC3 and Pick it MC9 designs utilize lightweight aluminum color-coded housings and cryogenically treated cantilevers. According to Pro-Ject, the MC9 features a Telar 57 pure iron square coil and a special elliptical stylus, making it ideal for highly dynamic and demanding recordings.
The sound stage is described as detailed, highly dynamic, and rhythmic. It is perfect for genres like Jazz and Classical music, which are inherently very dynamic.

The MC3, on the other hand, is more of a solid all-rounder, suitable for a wide range of music, from pop and rock to large orchestral performances. This versatility is attributed to an ARMCO pure iron cross coil and a hyper-spherical stylus.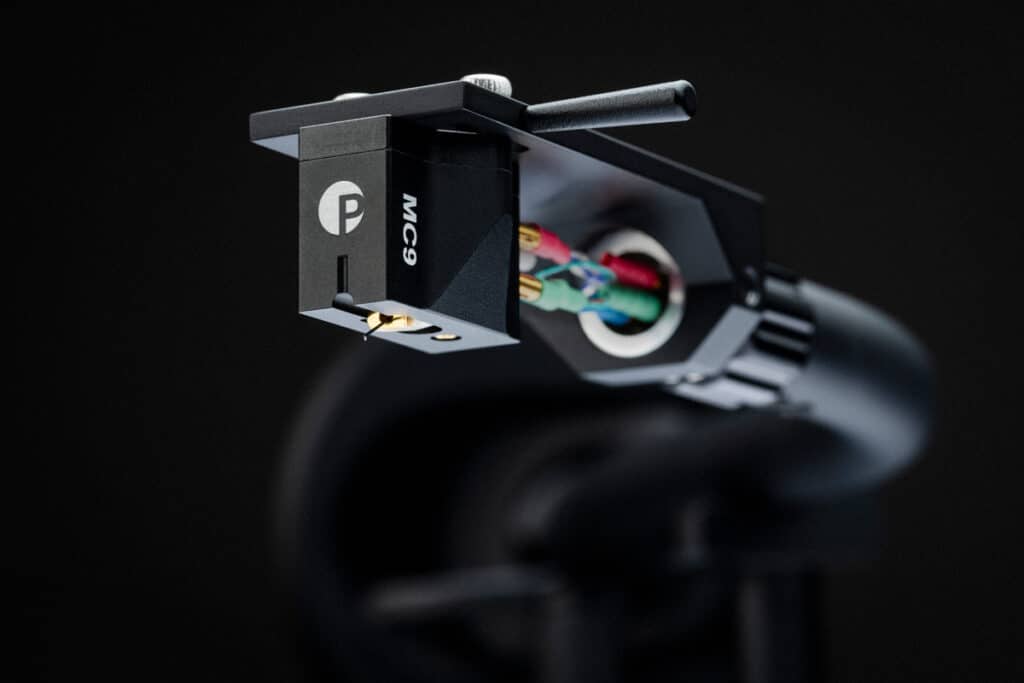 True Balanced Sound
The renowned Pick it Pro moving coil model now enjoys the full balanced signal treatment. This evolution underscores Pro-Ject's recent commitment to balanced HiFi gear, following the launch of several balanced products, including the new X1 balanced turntable and both the Phono Box S3 B and Phono Box DS3 B (which are balanced phono preamps).

While balanced audio signals are standard in professional recording studios and live music settings, they are less prevalent in HiFi components.
Here's a helpful analogy to explain what a balanced audio signal is and its advantages:
Balanced audio signals employ a smart technique to minimize interference and noise introduced by audio cables. Visualize two versions of a song playing simultaneously, but one is inverted. If any noise interferes, it impacts both the standard and the inverted tracks. By the end, the inverted track is reverted to its original state, and when synchronized with the original, the disturbances neutralize each other, producing a pristine sound.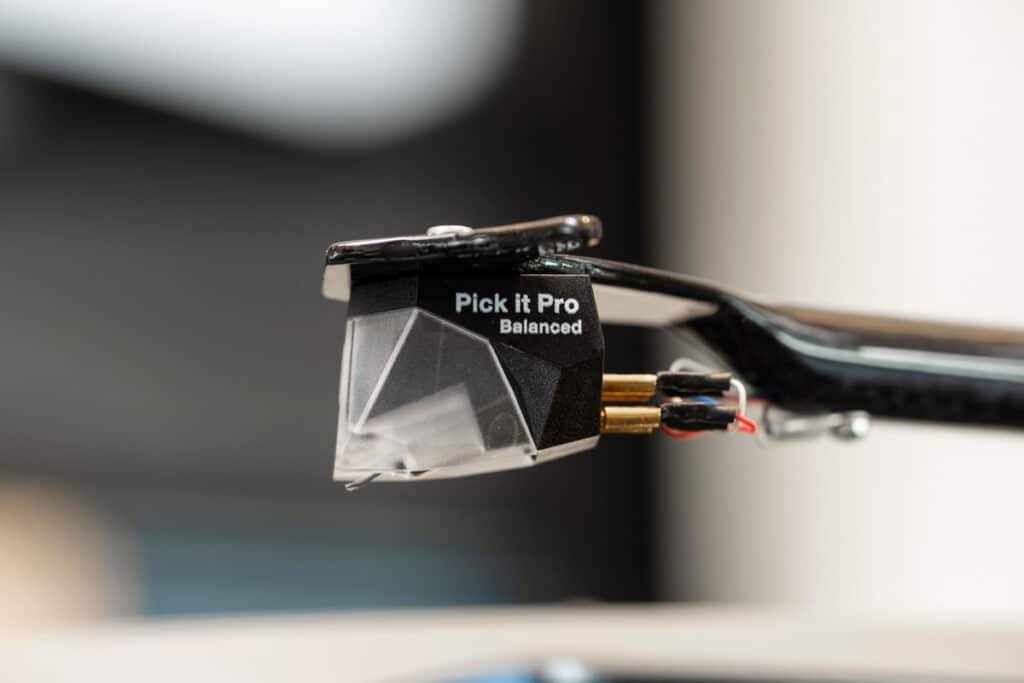 The new Pick it PRO Balanced cartridge is an enhanced iteration of Pro-Ject's original Pick it PRO, offering a "True Balanced" signal transmission.
Traditional moving magnet cartridges cannot support this type of symmetrical connection, as it would create inconsistencies between the left and right channels.
However, the Pick it PRO Balanced facilitates an end-to-end balanced signal flow from the cartridge to Pro-Ject's collection of balanced phono preamps.
Pick it PRO Balanced is priced at MSRP €199 (incl. VAT). Pick it MC3 is available for MSRP €599 (incl. VAT). Pick it MC9 has an MSRP of €1,399 (incl. VAT).