Special Edition Turntable – Dim the Lights: Relive Your Perfect Dark Side of the Moon listening experience.
First unveiled at the High-End Munich 2023 show, Pro-Ject Audio Systems has announced the official release of their Dark Side Of The Moon turntable.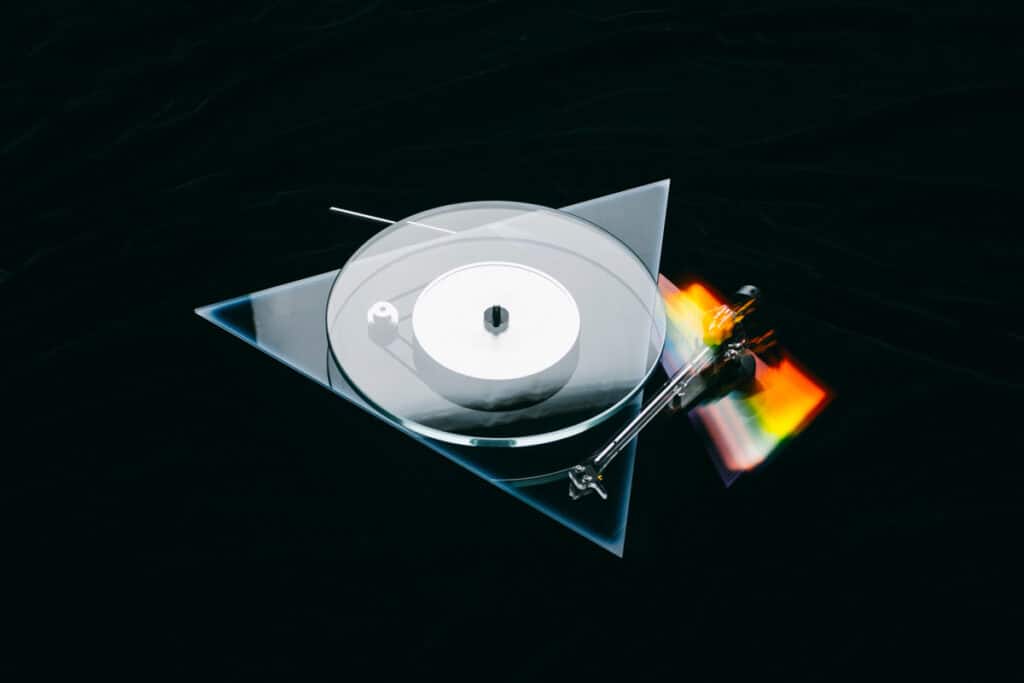 This limited edition release deck is the latest addition to their "Artist Collection" series, celebrating the 50th anniversary of Pink Floyd's iconic album.
According to Pro-Ject, a team of their highly-experienced designers and technicians worked diligently to capture the essence of the album artwork, funneling it into this beautiful tribute.

Dark Side of the Moon is undoubtedly one of those special landmark albums where the artwork is equally as iconic as the music itself.

Instantly recognizable to music fans worldwide, Pro-Ject has clearly worked hard to preserve the core aspects of the artwork design, combining them with high-quality materials.
The Dark Side of the Moon turntable boasts a solid 28mm MDF plinth, an 8.6" acrylic tonearm with spring anti-skating, and a 10mm heavy glass platter.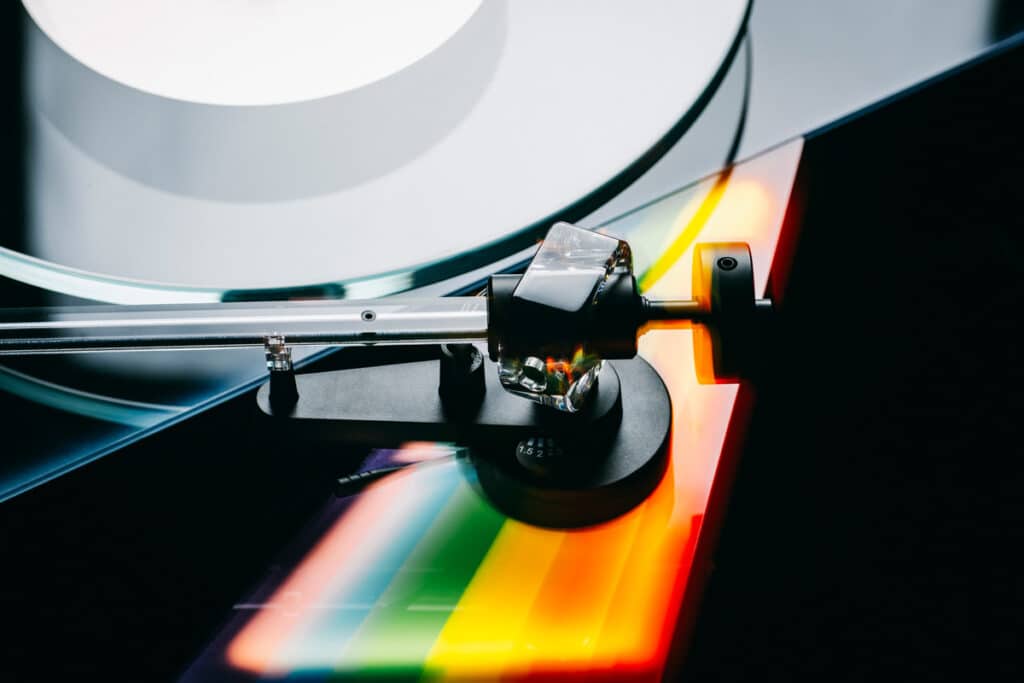 Moreover, the stainless steel axle of the heavy aluminum sub-platter sits in a bronze bushing, elevating this beyond a mere novelty deck.
The new acrylic tonearm is a novel approach from Pro-Ject, promising very low resonance while providing a striking aesthetic design element. The combination of black aluminum parts and acrylic, paired with the dimmable LED rainbow backlight, is incredibly eye-catching!
Pre-installed on the new tonearm design is a special Dark Side Of The Moon edition of the Pick It Pro cartridge. According to Pro-Ject, it is "…tuned to fit the whole concept and delivers the rich sound you would expect from this turntable."
The introduction of spring anti-skating into this turntable is a departure from Pro-Ject's usual weight and "fishing wire" design, seamlessly maintaining the clean design in harmony with the iconic album artwork.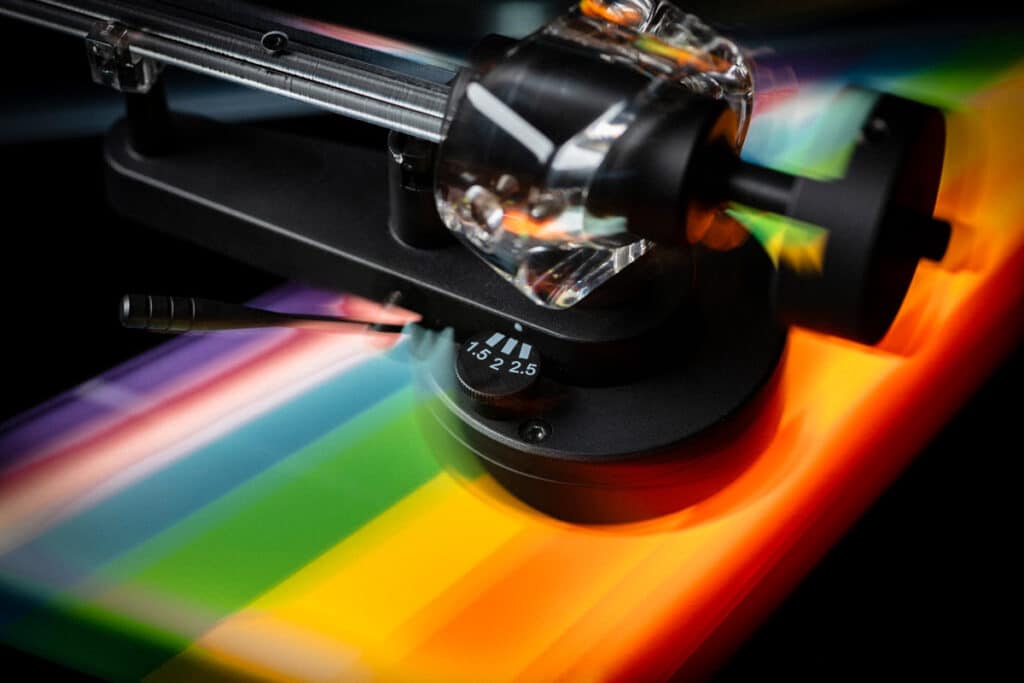 As with most Pro-Ject products, the Dark Side of the Moon turntable is proudly designed and handmade in Europe.
Any Pink Floyd fan will attest that Dark Side of the Moon is best enjoyed in a dimly lit or dark room. Owners of the new Dark Side deck can now anticipate setting the perfect atmosphere by dimming the LEDs to the right level, cueing up a 50th-anniversary edition of the album, and reliving the moment they first experienced one of the greatest albums of all time. Everyone has their Dark Side of the Moon story—what's yours?

The new limited edition Dark Side of the Moon Deck is available in October from Pro-Ject dealers at the MSRP price of 1.799 € (incl. VAT).

project-audio.com