The 2M series from Ortofon has, for many, become the de facto cartridge and styli range for the vinyl revival. The ubiquitous 2M Red, in particular, has rightly earnt a reputation as one of the best-sounding affordable cartridges on the market at just $99 or £95. Sound-wise, the performance is undoubtedly impressive across the 2M range, which is semi-modular to make upgrading effortless as and when budget allows. 
For example, the 2M Red and Blue styli are interchangeable, as are the 2M Bronze and Black. If you're a mono and 78 enthusiast, you'll be pleased to know the 2M Mono and 2M 78 are also interchangeable.
So what's the difference between a 2M Red and a 2M Blue?
The cartridge body on both models are exactly the same; the difference lies in the stylus. The 2M Red is a standard tipped elliptical diamond stylus, whereas the 2M Blue is a nude elliptical stylus. Standard tipped designs are fastened to a metal shank. A nude stylus is a whole diamond fastened directly to the cantilever. The benefit is lower mass, which results in a more agile design that can track the groove more accurately. High-frequency transient reproduction, in particular, is said to be improved. 
The engineering behind the 2M cartridge features Ortofon's trademark split pole pin, an invention they claim enables moving magnet cartridges to perform more like moving coil designs. Moving coil cartridges benefit from less inertia, resulting in wider frequency reproduction, particularly when concerning very fast high-frequency transients. I've always been a big fan of the 2M Red, as the frequency response is impressive for a moving magnet cartridge. That said, I was curious to see how the frequency response might improve further still by upgrading the stylus.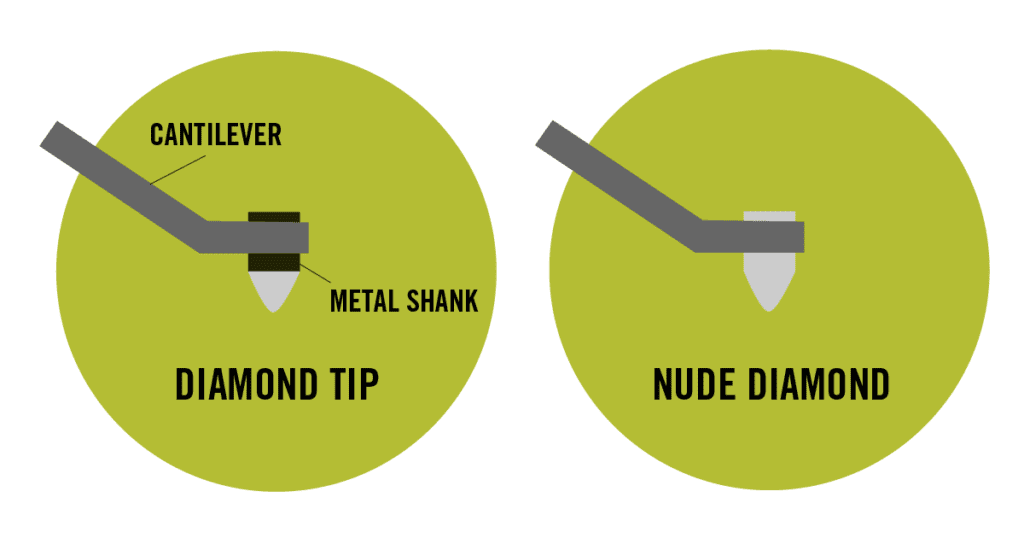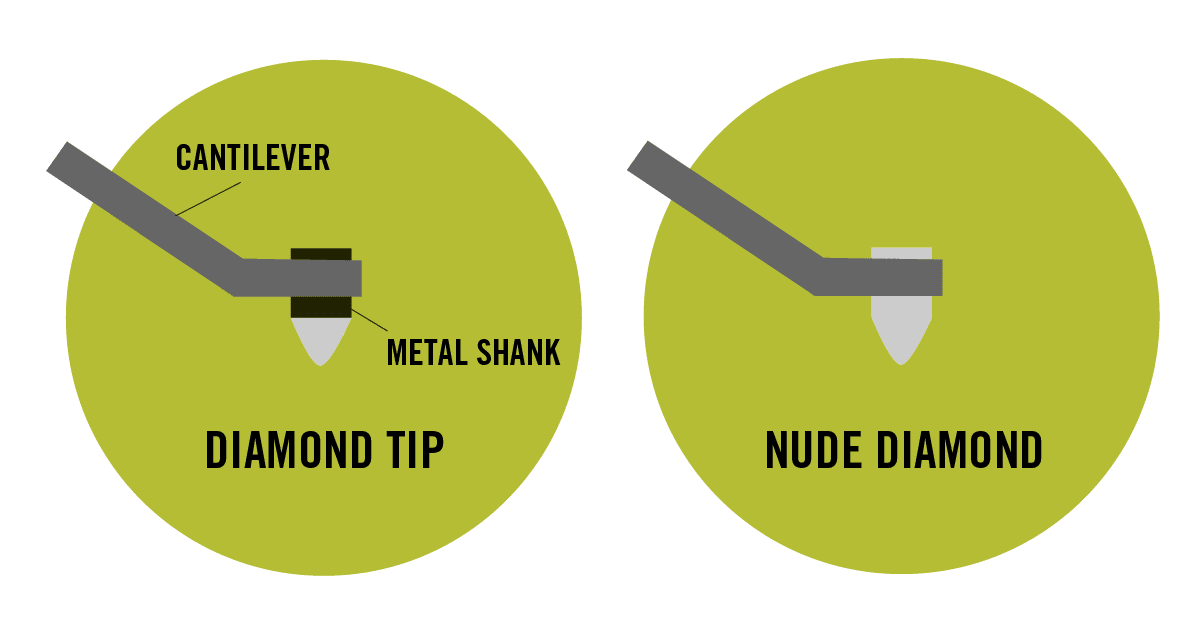 2M Red vs 2M Blue Comparison
If you already own a 2M Red, you're in luck, as all you need to do is gently pull the red stylus from your cartridge and slot in your blue upgrade. In my case, I was swapping from another cartridge. Thankfully, the 2M cartridge is simple to mount, particularly if you own a Pro-Ject turntable. 

If you're installing the 2M cartridge on a REGA turntable, you will need additional spacers to adjust the tonearm height. This is because REGA brand cartridges are lower in height from the stylus tip to the top of the cartridge mounting surface.
First up for the listening test: the 2M Red. This stylus was already well-known to me, as many turntables come with a 2M Red pre-fitted. It's a classic by this point; you can't go wrong – it's a good all-rounder that suits a wide range of musical styles, and is highly compatible with most modern moving magnet phono pre-amps. The sound is balanced with a touch of warmth, and the overall dynamics and resolution are great. I fully expect that a jump up to the 2M Blue will deliver a more engaging and exciting listening experience, but then again, the Red sets a strong precedent at this price. 
Not only have Ortofon set what many see as the industry standard for affordable Hi-Fi cartridges, but they're also some of the best looking carts on the market. Allegedly, the 2M Series form-factor is inspired by the facets of a diamond, which I think is a lovely touch. Rarely do beautiful forms and function come together this elegantly.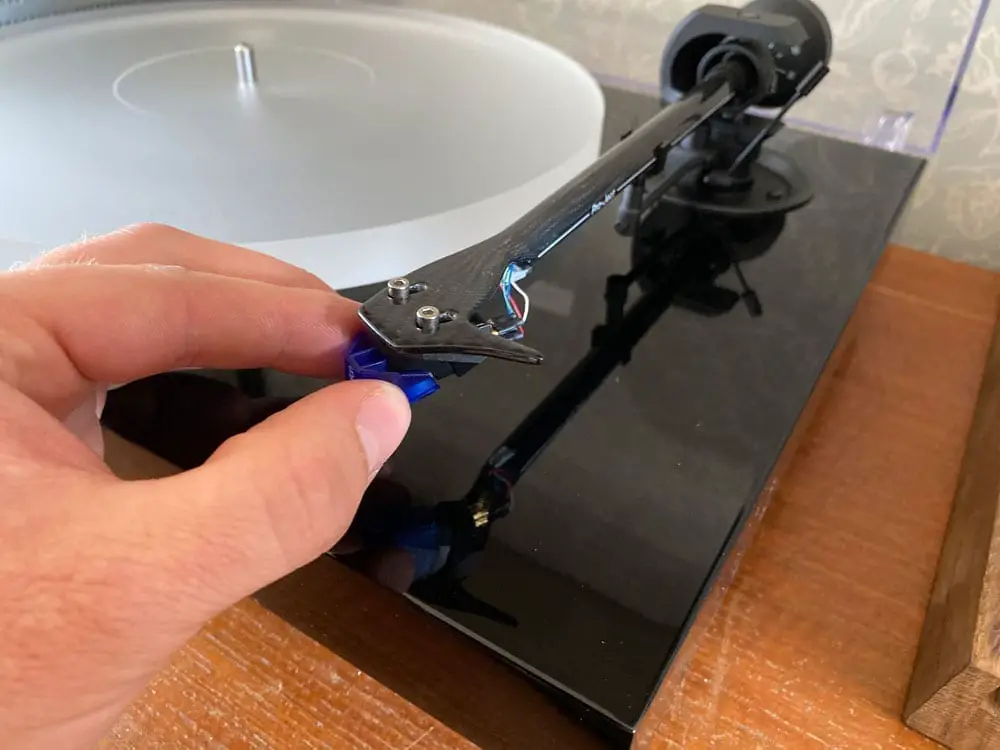 On to the 2M Blue. There is a subtle, but very-much noticeable uplift in dynamics and overall frequency pickup. Most noticeable is the improvement in high-frequency response, particularly on the cymbals and high-hat. The Blue stylus adds more 'sizzle' – more 'sparkle' and excitement. As a result, the listening experience is more engaging but also less forgiving. This is generally true as you move up the Hi-Fi equipment scale, as more detail can reveal a lousy pressing or poor mastering very quickly.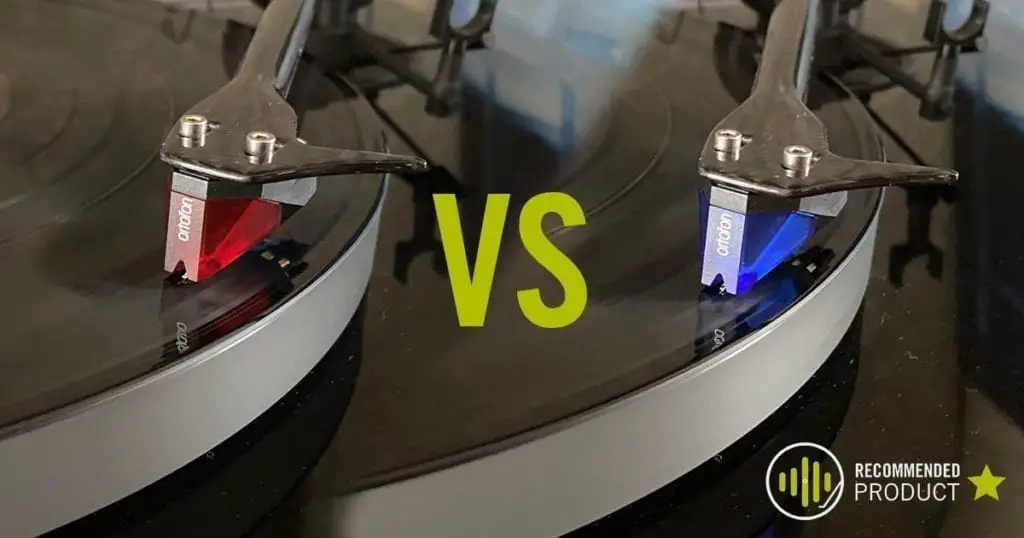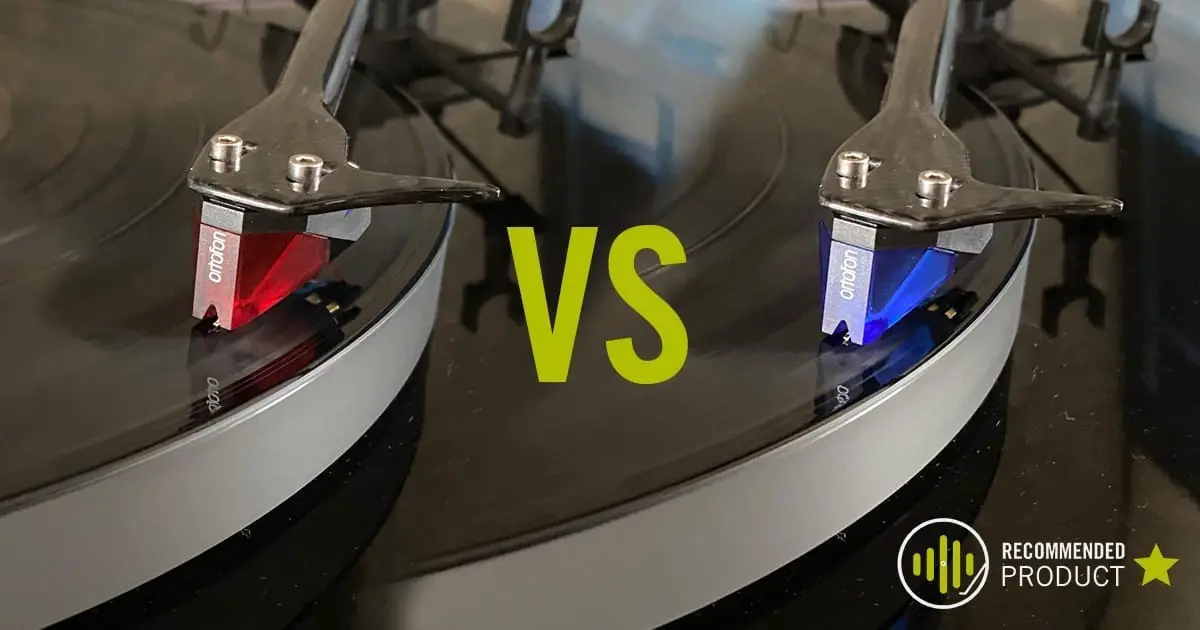 The Bottom Line
The 2M Blue is a simple and easy upgrade that anyone can make to add more detail and definition to an already great cartridge. I found myself wanting to listen back to some of my all-time favorite albums, as the Blue stylus certainly revealed a little extra depth and detail that was pushed further back with the 2M Red. Those wanting a more dramatic sounding upgrade should look one step further to the 2M Bronze, but remember, this will also increase your stylus replacement cost significantly and require you to fit a new cartridge.
As my everyday living room listening setup, I consider the 2M Blue to offer the perfect balance of performance, dynamics, and affordability. The sound is far-more open than the 2M Red but without pushing to any extremes. It's easy to enjoy the 2M Blue no matter what level of vinyl enthusiast you consider yourself to be. Go Blue and rediscover your record collection – you'll be surprised just how much better a nude stylus can sound.
View Product:
2M Red
2M Blue (Stylus Only)
2M Blue Cartridge
Audio Samples