So here we are. Has it really come to this!? At the time of writing, Europe is currently the epicenter of a worldwide pandemic, with the US not far behind if the situation surrounding COVID-19 continues to advance. I'm writing this piece from my UK home, where we are currently experiencing a nationwide lockdown in an attempt to nip this bastard in the bud! For most of us, that means not leaving the house except for essentials, such as food, pharmaceutical drugs, and one form of exercise per day. Life as we know it is currently on hold; when the pubs in England shut down, you know the situation is bad!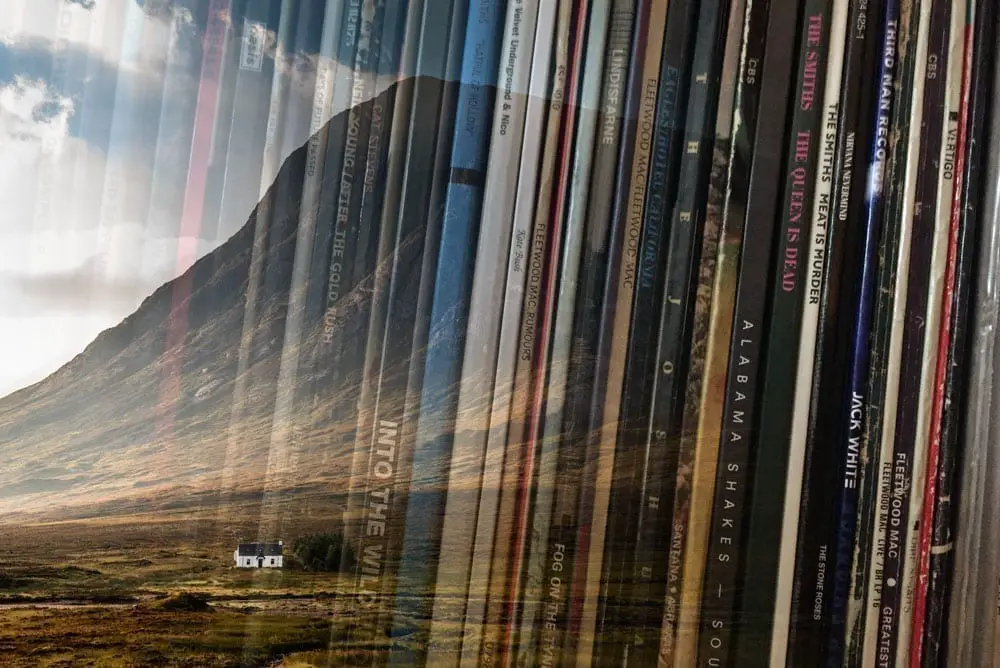 Now, more than ever, we need music. The tunes we listen to can have such a powerful impact on our mental health. Music Therapy is now a popular and growing intervention technique used by specialists to promote emotional health. After all, music can relax your mind, energize your body, and even help you better manage pain. Increasing the amount of music in your home may well help you cope with the stress of isolating at home, while also boosting your psychological well-being.
Here are five records to help you through the coming weeks. Your choices will vary from mine, no doubt, and I'd love to hear what you'll be spinning on your decks to help pass the time. Drop us a note with your isolation soundtrack in the comments.
Pink Floyd – The Wall
This classic album might not lift the mood, but it'll likely leave you feeling empathetic. As a bombastic rock opera, the album's central character, 'Pink', is a jaded rockstar whose journey leads to self-imposed isolation from society—symbolized, naturally, by a wall. Our modern, fast-paced life rarely allows space for us to sit down and truly appreciate in-depth concept albums like this. Perhaps now is the perfect time to sit down with the album sleeve open, following all the lyrics and enjoying the ride.

The Arctic Monkeys – Whatever People Say I Am, That's What I'm Not
As debut albums go, this one smacks you in the face. The lyrical storytelling prowess of Alex Turner bares all, revealing the gritty reality of 21st-century nightlife in the northern city of Sheffield, England. For many growing up at the time, it encapsulates the spirit of miss-spent youth: the laughter, the tears, and the monstrous hangovers. You might be stuck inside, but you can still relive those Friday nights and dance around your living room. (My two-year-old daughter particularly enjoys this). Try their debut single "I bet that you look good on the dance floor" for some high energy garage rock vibes that are guaranteed to lift your spirits. 

Eddie Vedder – Into the Wild
The world as we know it is most definitely on pause, making Eddie Vedder's debut solo album feel all the more reflective. The album is a collection of songs for the 2007 film of the same name, telling the true story of Christopher McCandless, who, after graduating as a top student from Emory University, decides to opt-out of society, eventually making his way in solitude to Alaska to live in the wilderness. Before the end, he makes the stark realization that "happiness is only real when shared". 
I chose this album because, through all of this turmoil, many of us are rediscovering what's truly important in life: family and friends. Society can feel cold and unforgiving at times, and it's times like this that offer a chance to reset. The album itself is a brief, but beautiful collection of eerie, folksy, and earthy ditties. There is more than a dash of foreboding throughout much of the album, which I'm sure we can all relate to right now. As a taster, try the Americana folk of the beautifully reflective track "Society", which for me perfectly encapsulates the feeling of disillusionment about the world we can all feel from time-to-time. 
Trickfinger – Trickfinger
Trickfinger is the electronic music alias of John Frusciante, best known for his work as the guitar player in the Red Hot Chili Peppers. 
The album is essentially Acid House music and contains no vocals whatsoever. Ambient and electronic music is my go-to genre whenever I need to knuckle down and get some work done. I find the absence of vocals allows the music to sit just below my full level of concentration; like the white noise of conversation in a cafe, I find this kind of music raises my concentration levels, allowing me to focus on the task at hand. Your time in isolation might be the perfect time to tackle all those jobs on your to-do list you've been putting off for years. Or, perhaps, it's time to raise your game and learn a new skill. 
In a sense, this album represents the spirit of taking on something new. John Frusciante first began experimenting with electronic music production in 2010, but it would be five years before he would put all he learned into practice to produce this hypnotic, pulsing record. Don't delay, now is the time to apply yourself. 
Santana (III)
Last, but by no means least, is Santana's third album. Widely regarded as the band's commercial peak, Santana III combines progressive rock and blues with Latin sunshine. This raw, rhythmic classic is here to remind you that sunnier days still lay ahead. Turn it up loud, feel the rhythm set you free, and lose yourself in one of the many mind-bending guitar solos. For added sunshine, turn the 4th track 'Toussaint L'Overture' up to eleven. 
Now it's over to you. What record(s) would you pick? – Let us know in the comments section below.
Stay Safe.