As live music slowly starts to return (depending on where you live), Vinyl Pursuit co-founder Tammy Brown proclaims her love for live albums and why now is the time to turn up the volume on your favorite concerts from rock history.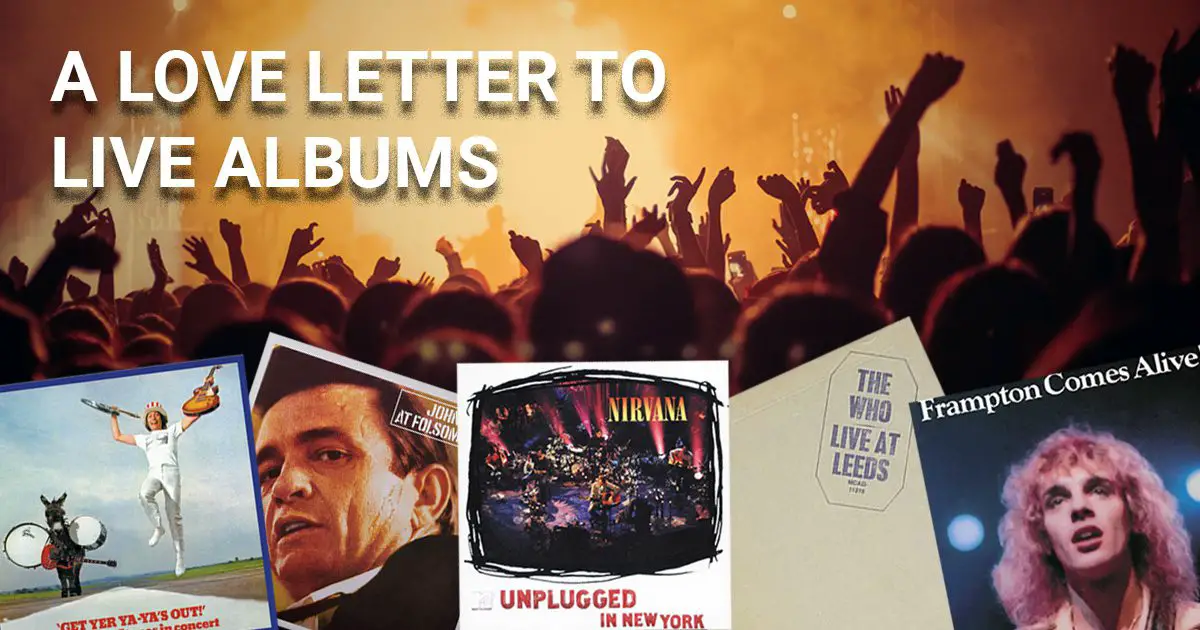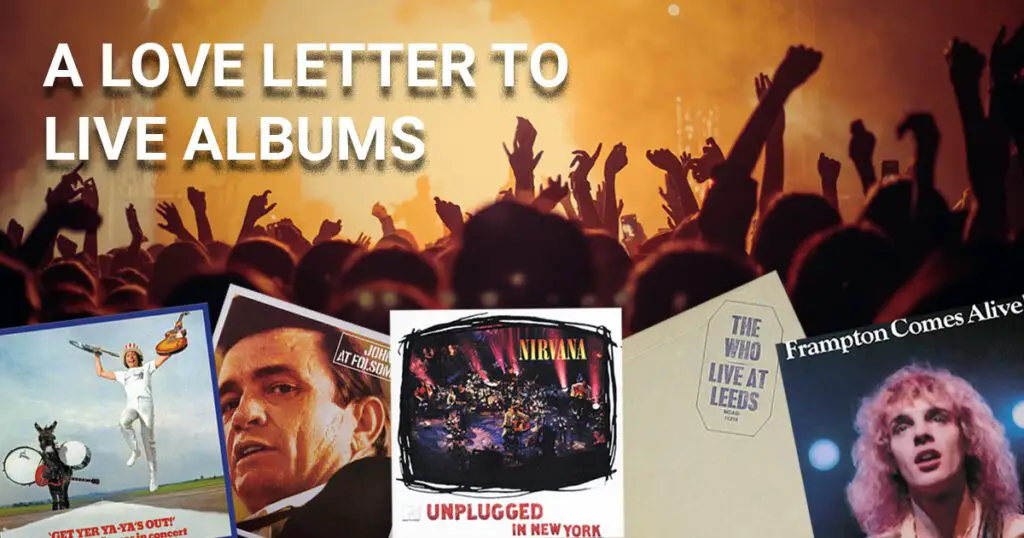 Words by Tammy Brown of Vinyl Pursuit
---
Back in the day, it was easy to dismiss live albums as filler releases pushed by record companies to shift a few more units between albums. 
Aside from this, some music fans were understandably apprehensive about live albums. This could be for a host of different reasons: Perhaps the songs just don't sound like the studio version, or maybe the lyrics are sometimes different or even improvised? Or, there's an unexpected guitar solo that throws you off?
And in all fairness, it's got to be pretty tough to record a live performance. The band is, after all, live — jumping around on stage, and interacting with the crowd. 
Plus, there's the environmental acoustics or lack thereof. Cavernous arenas or stadiums are not known for their ambient acoustics. The crowd is another factor. Too much crowd and you can't hear the music, too little crowd, and it fails to capture the energy and atmosphere. Capturing a live recording is certainly a far cry from the controlled sanctum of the studio. 

However you feel about live albums, we've all missed live music during the last two years. There was a time, many moons ago, when going to a concert was routine. Tickets were affordable and the whole affair was uncomplicated and straightforward. Go back far enough, and even the security was much more relaxed (if there was any security at all).
If the events of the last few years and the phenomenon of escalating ticket prices has taught me anything, it's that perhaps we've taken live music for granted.
When you're there in the moment, nothing beats live music—arguably, music in its purest form. For one second, let's step back in time and remember what we've been missing:

You might just recall… the crowd is amped! The lights come down… There's a moment of anticipation and then… ZAM!! Pyrotechnics, the band struts out on stage, the first few notes ascend… And in that moment, members of the crowd throw knowing looks at it each other and for a couple of hours, you are completely immersed in the pageant that is the Rock Concert. Where the spectacle in the seats can easily equal what's happening on stage. 
As the show unfolds, the band will invariably save the best for last when the band brings down the house by playing their biggest hits and leaving the crowd wanting more. Encore!! 
We've all experienced that afterglow as we exit the venue after a truly great (often life-affirming) performance. As we walk away, often in our newly purchased band swag, there's a sense we now share a forever bond unlike anything else. The spectacle is complete as they head home or out into the night for further hi-jinks.
So no matter what the status of live events in your country or region, I say it's high time we celebrate live music, starting with your favorite live albums. 
At this moment in history, a loud and imperfect live album might be exactly what the doctor ordered. But what makes a great live album?
Is it the energy of a performance? The musicianship on display? Or perhaps the chemistry between each performer and the audience?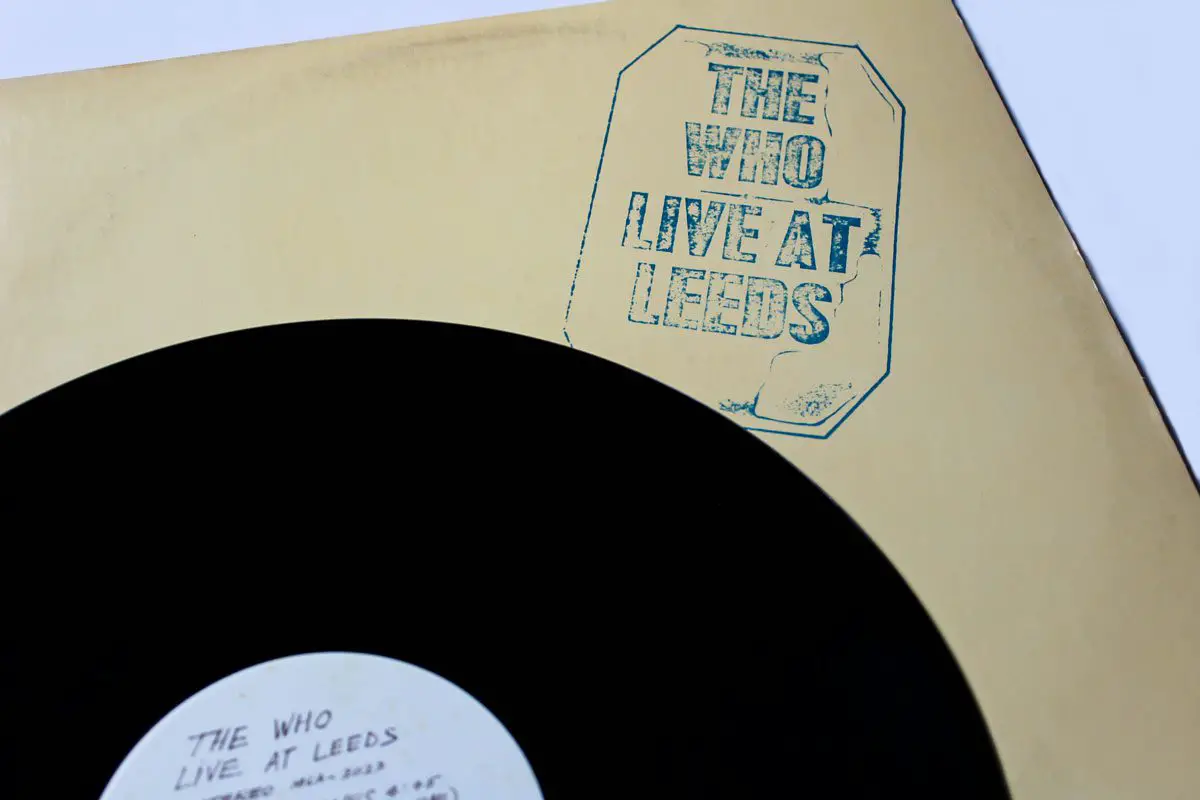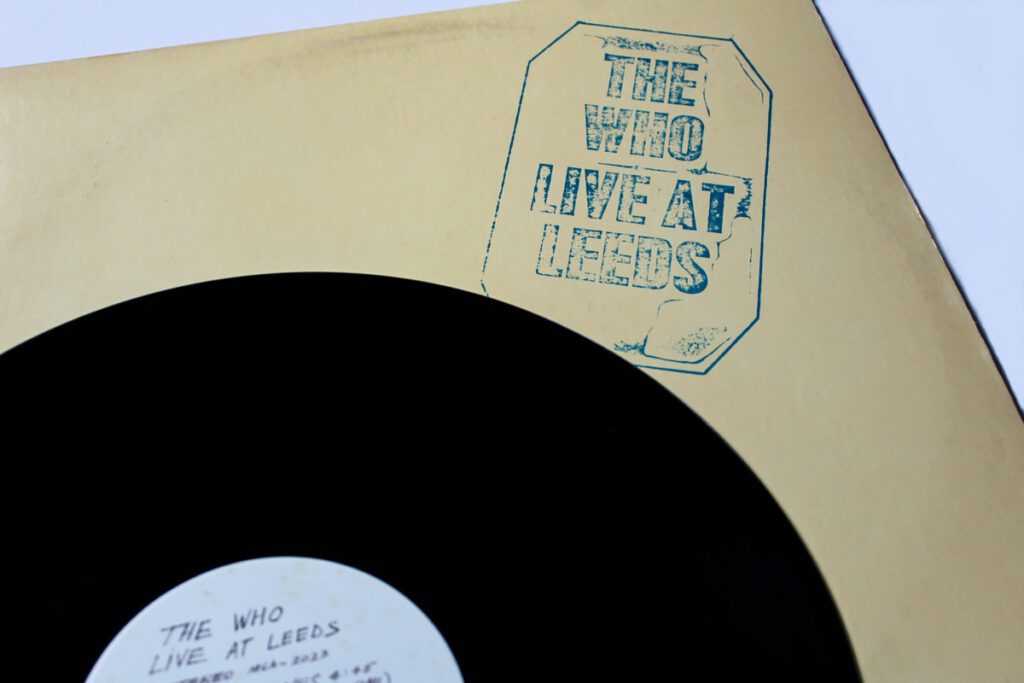 When considering which albums make the cut, there are several albums that come up time and time again as some of the most popular live albums ever released. 
Here's a list of live albums regularly touted as some of the best:
The Who – Live at Leeds
The Rolling Stones – 'Get Yer Ya-Ya's Out!
Kiss – 'Alive! …
Deep Purple – 'Made In Japan'…
Allman Brothers – At Fillmore East
Little Feat – 'Waiting for Columbus'…
Nirvana – 'MTV Unplugged in New York'…
The Band – 'The Last Waltz'…
Bob Seger and the Silver Bullet Band – 'Live Bullet'…
Stop Making Sense
Johnny Cash – 'At Folsom Prison'
Peter Frampton – Frampton Comes Alive
Bruce Springsteen and the E Street Band: Live 1975–85
Do you agree? Whatever your taste in music or opinion of each band, each of these albums represents a 'snapshot' of the band and the relationship with their fans at the time. 
Particularly for those who were at the event, or fans wanting a taste of what it might've been like to attend the show, live albums are essential. 
For record companies, though, live releases are often considered risky business for all but the biggest bands. They're not expected to perform as well commercially, and they aren't cheap to produce. After all, live releases are typically double album products, packaged in expensive gatefold covers, often with inserts or booklets.
Despite all these hurdles, fans have always demanded live albums, and so record companies respond with releases that attempt to capture the glory of a live concert as closely as possible.
And thank goodness they did. In the absence of live music over the past two years, and with the continued uncertainty that engulfs the world, I've reached for my live albums on multiple occasions for salvation. 
Turn up the volume on a live album next time you're spinning records; in these strange times, you'll be glad you did. 
What are your favorite live albums? Let us know in the comments below.

EXCLUSIVE SOUND MATTERS OFFER: Vinyl Pursuit offers vintage vinyl without the hassle. Unlike most used record stores and Discogs purchases, all the records you buy from vinylpursuit.com are hand-curated. On request, they can be restored using an ultrasonic record cleaning machine before shipping to you in brand-new premium inner and outer sleeves.
Try vinylpursuit.com out for yourself with 15% off your first purchase. Simply use the code SOUNDMATTERS15 on checkout.