Whether you're selling off some of your collection or hunting for your next holy grail vinyl purchase, understanding how used records are graded is fundamental.
It's important as a seller, as you want to provide an honest and fair assessment of what you're selling, but it's also important for the customer as a key indicator of quality. This is particularly true when buying online, as you cannot closely inspect the record as you might in a physical record store.
By far the most established and widely used grading system for judging the condition of records is the Goldmine Standard. This is the same system used by marketplaces like Discogs, which is generally the same system used across eBay and many used record stores. In most cases, you will find a grading system either the same, or very similar to this method. So for the purpose of this article, we will refer to the Goldmine system. 
Why is a system important?
Well, consistency, ultimately. One man's "near mint" is another man's "very good plus". Using a widely agreed standard to set the value of records reduces some of the ambiguity and provides context to a collector looking to have their record(s) valued.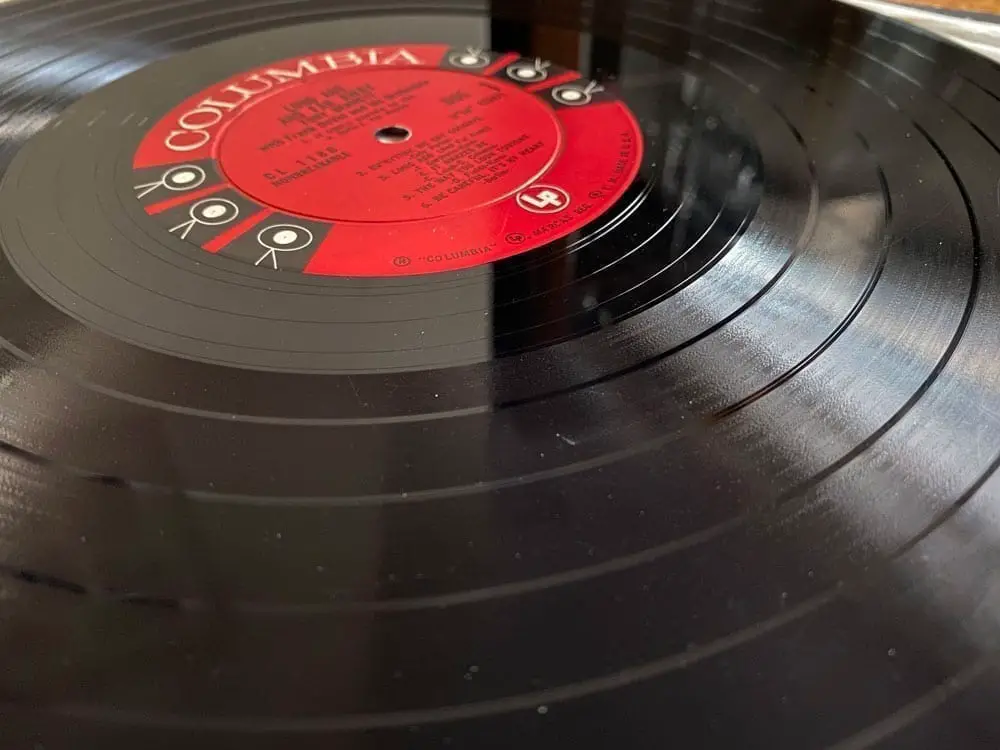 How Does the Record Grading System Work?
A grade is generally given to the record and sleeve, respectively, as there will often be discrepancies between each piece. If an album is graded VG for the cover and VG+ for the record, Goldmine will work out a single grade by adding the two values together and dividing it by two. This process will get you a rough value of a mixed-grade LP. Some go through this process; others do not. All the same, assessing the disk and the cover separate is crucial.
Grading Vinyl Records Guide:
Most records are graded visually under strong light. In the case of a record store, they will rarely have time to playback each record. However, in the case of a rare or very collectible record, a good record store or seller will take the time to listen carefully when such records materialize. 

If you are the seller, and you're using an online marketplace like Discogs or eBay, I would highly recommend taking time to play a record before grading if you can. After all, you want to protect your rating and reputation as a seller.
Now on to the grades and what they typically mean:
MINT (M)
This grade is reserved for records that are 100% perfect (typically like new and sealed). It's considered good practice to get a second opinion before awarding a mint grade to the record or sleeve.

NEAR MINT (NM OR M-)
These records are very near perfect. They could be opened, but still appear perfect like they just arrived from the retail store. Many cautious retailers will never grade a record higher than NM. The record should show no visible defects or signs of wear. Factory defects should also be non-existent – so that includes surface bubbles and off-center pressings. They can be records that have been played, but not too often, and always on an excellent turntable with care. Naturally, the cover should be free of creases, ring wear, cut-out holes, writing, and splits of any kind. The same applies to any other inserts, posters, and lyric sheets.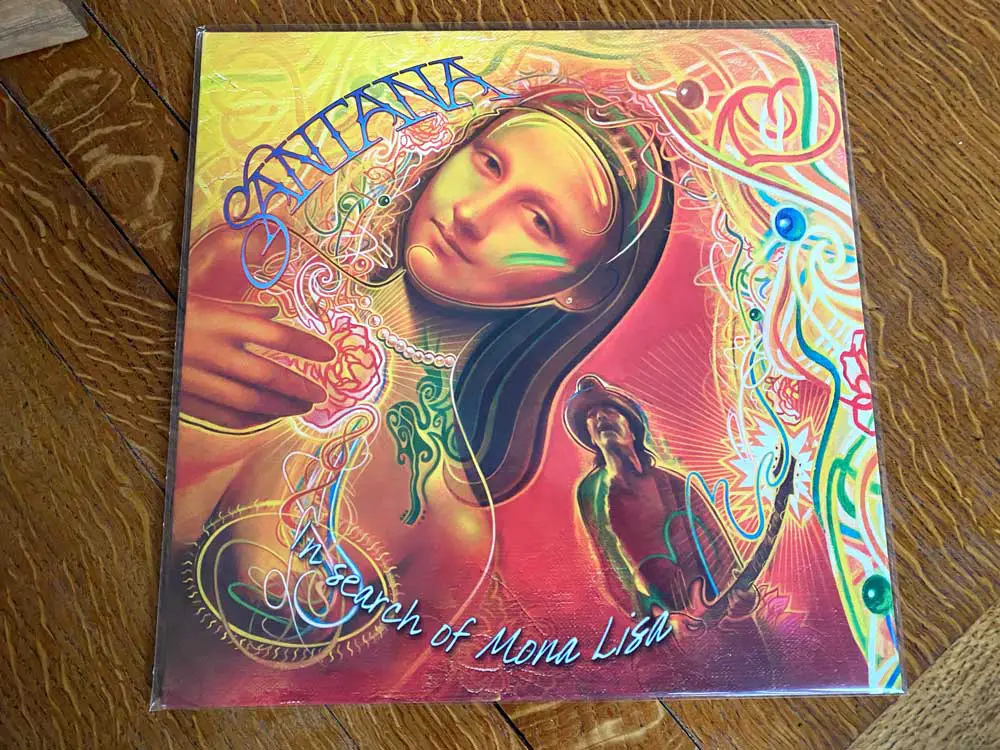 VERY GOOD PLUS (VG+) – (Some use EXCELLENT 'E')
VG+ records are in excellent condition, except for some minor signs of wear, including light scuffs or very light scratches that do not affect the listening experience. Slight warps that do not affect the sound are also acceptable. Any sign of previous playback and wear should be very minor; there might be some spindle wear and perhaps a few scuff marks on the label, but overall the record should be in very good shape. 
The same applies to the record sleeve, which should have only very minor signs of shelf wear, such as a few light scuffs and perhaps some element of discoloration. Surprisingly, according to Goldmine, a VG+ cover may have some defacing, such as cut-out markings. In the end, the buyer will determine if such defects are a deal-breaker or not. (Generally, VG+ records are worth 50% of the Near Mint value.)
In my experience, many sellers tend to over-grade their records, and therefore, I set VG+ as my go-to standard. Anything below this level, and it's worth exercising some degree of caution.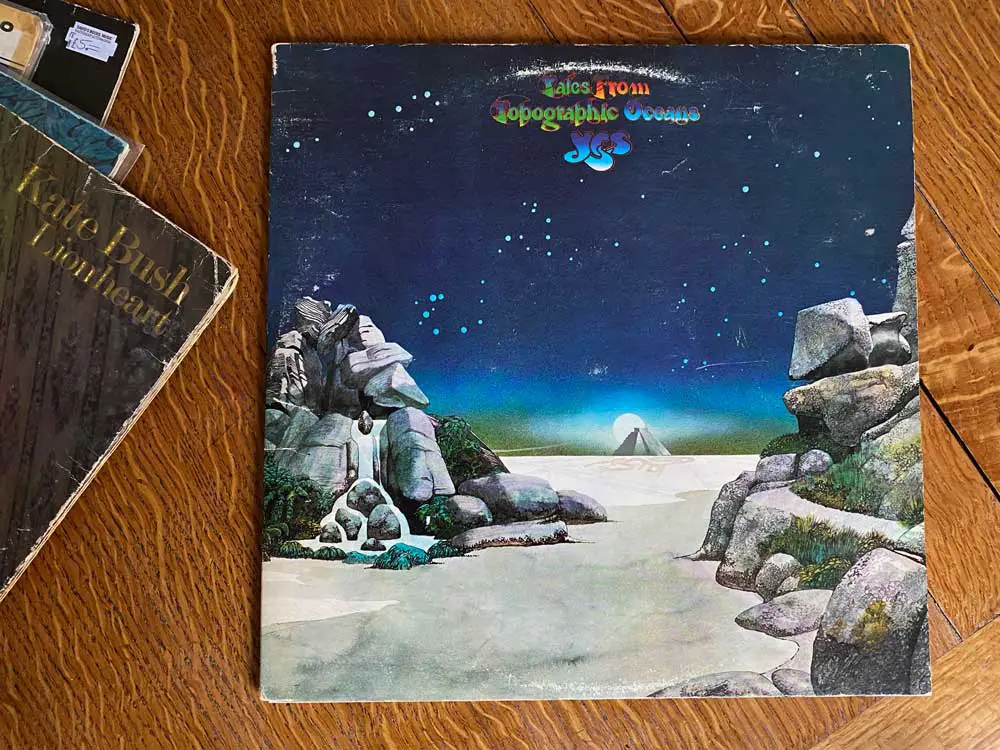 VERY GOOD (VG)
The above said, VG records usually sell for no more than 25 percent of a NM record, so it's fair to say that there are many good deals in the VG category. For many listeners, a VG record or sleeve will be great value for money. All the VG+ flaws mentioned will be far more obvious. Groove wear and light scratches deep enough to feel with a fingernail are likely visible to the naked eye. When played, a VG record has surface noise, and some scratches may be audible, especially in quiet passages and between tracks. Any noise should not be overpowering or too distracting; pops and clicks are occasional, not constant.
Album covers rated as very good are sound in structure overall and should look 'well-loved' but not trashed. There could be signs of ring-wear, perhaps some minor writing, or even some tape and/or stickers on the surface. Seam splitting will be more obvious, and there could be some wear in the middle of the inner or outer sleeve where the record sits.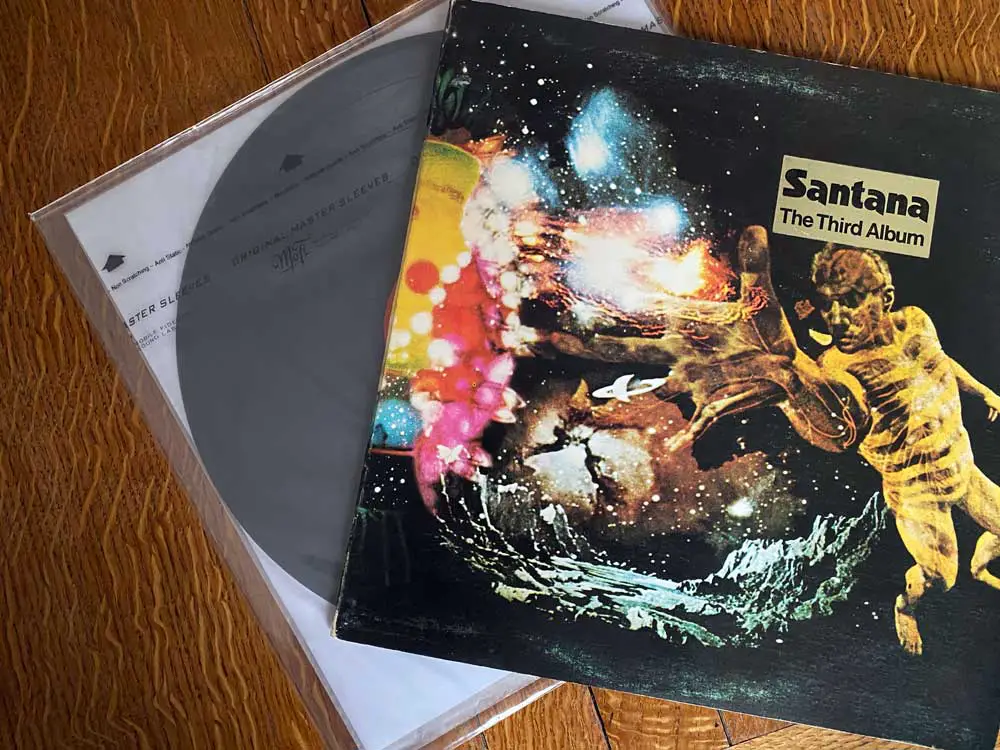 GOOD (G) – (May also include Good Plus 'G+' or Very Good Minus 'VG–')
At this grade, records often go for 10 to 15 percent of the Near Mint value.
The record condition is acceptable and still plays through without skipping. As you might expect, it has significant surface noise and groove wear, and the label is worn, with significant spindle wear. There might also be some writing or other obvious damage. A Good cover has very heavy ring wear and/or seam splits, and might show lots of writing, such as radio station letters, or even a library stamp. Many collectors will settle for a G-rated record as a compromise until a better copy shows up later.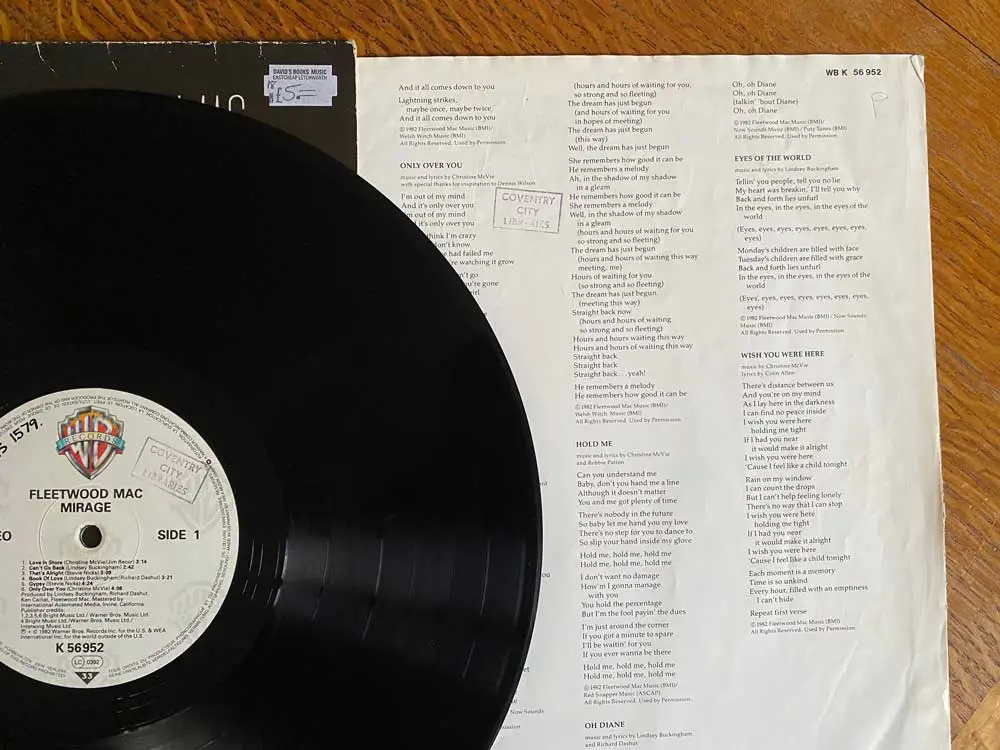 POOR (P) and FAIR (F)
At this level, it's probably better to walk away. Poor and Fair rated records go for 0 to 5 percent of the Near Mint value. In some cases, they're practically unplayable and worthless. Many of these records would make better coffee costers than recorded music. Expect heavy warping, or skipping – perhaps even cracks. The covers are so heavily damaged they could have major rips, water damage, or worse.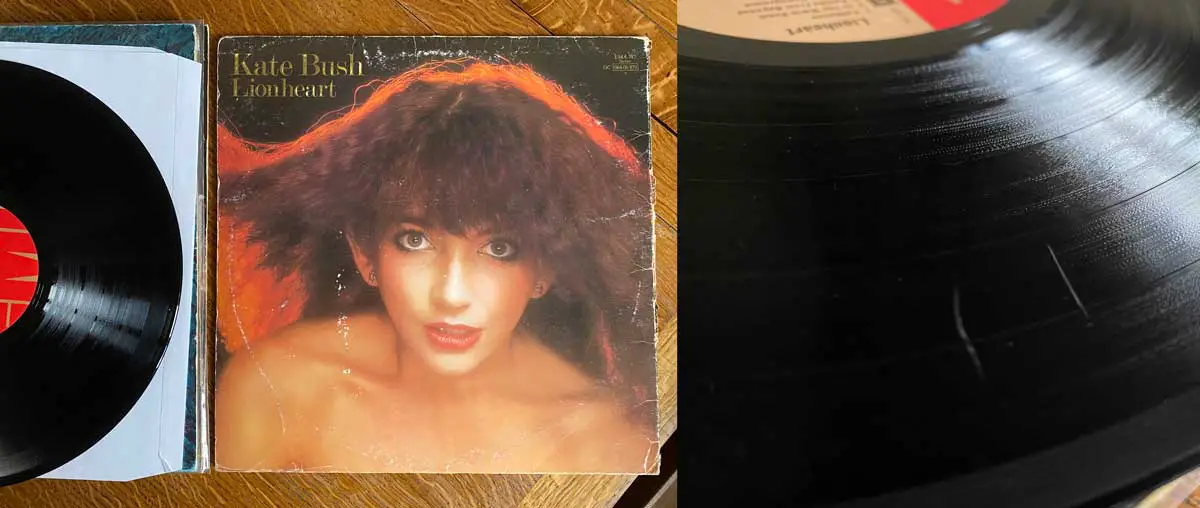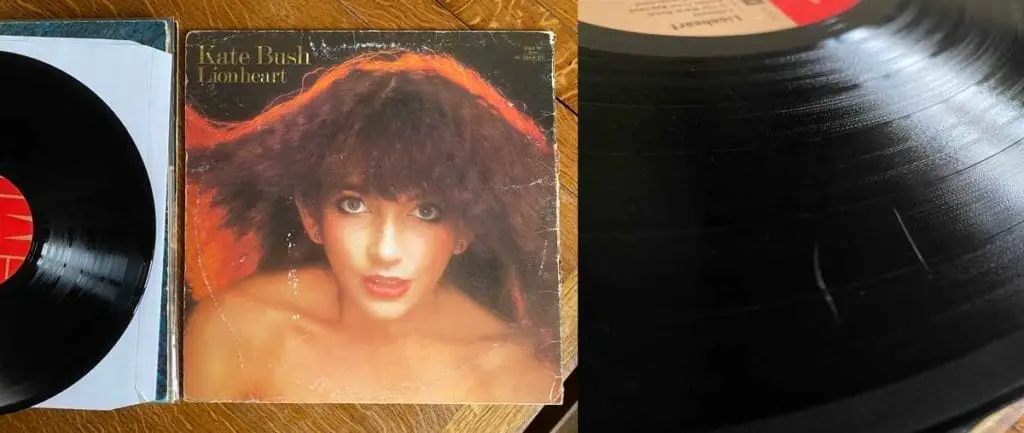 How To Grade Vinyl Records – The Bottom Line
With any set of guidelines, there will always be a degree of personal interpretation and artistic license. However, when it comes to assessing the quality of records, the above grades help reduce risk and increase consumer confidence. In the case of online marketplaces, it's in sellers' interest to stay close to these guidelines and protect their reputation. So in that sense, the system will self-police to a degree. We've all experienced disappointment when a record arrives that doesn't match your expectation, but most sellers are pretty quick to react and resolve issues in my experience. For now, it's the best system we've got.