Starting a vinyl record collection isn't the cheapest way to enjoy music. After all, you could just sign up for Spotify or Tidal and have done with the entire process. But that's not the point. If you're reading this page, there's a good chance, like me, you value music as more than a service you can rent.
Streaming services might bring convenience, but nothing beats owning the music you love as a physical item. An item you can keep and enjoy for a lifetime that can transcend your listing experience into an all-consuming process from the moment you pull the record from its sleeve to when you carefully slide it back onto your shelf for another day. 
Sadly, however, this kind of premium listening experience comes at a price. Yep: collecting records is, all too often, actually quite expensive. So for most of us, if we want to accumulate a sizable collection, we have to get thrifty.
Though I strongly recommend supporting your local record store, buying online is one of the best ways to find a good deal if you know how and where to look. Here are just some of the tactics I use to help find great deals online, time and time again.

Set up a Wantlist on Discogs
One of the best tactics you can apply to monitor pricing is to set up a Wantlist on Discogs for any records you're hoping to pick up. This works particularly well for rare and collectible records where the price is often out of reach for many collectors. If you set up a Wantlist and monitor it regularly, you can be the first to pounce when a good deal comes up on that record you've been searching for over many years.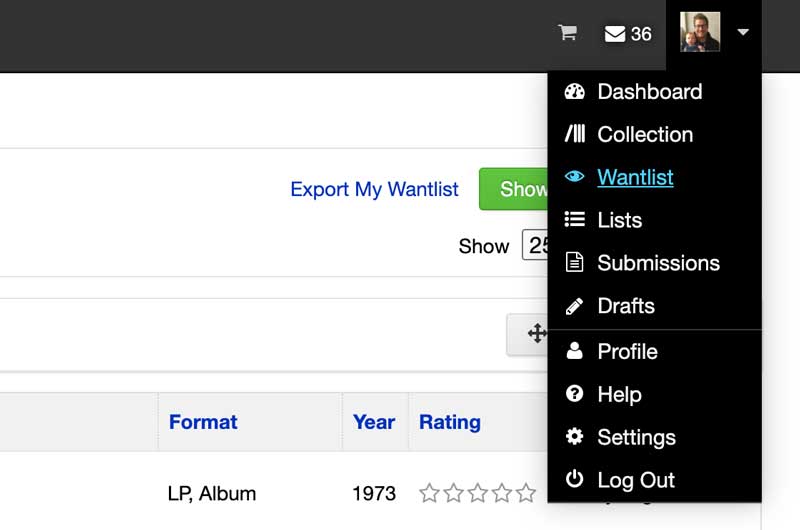 Discogs will also send you email alerts when an item on your Wantlist comes onto the market. So although it's best to check the list regularly in the hope of being the first, the alerts can help save you hours of time continually checking for those elusive records. 

Subscribe to Record Store and Label Mailing Lists
This one is often overlooked; subscribe to lots of email mailing lists. Just the other day, I received a 10% off any new vinyl code from one of my favorite independent record dealers. If you're not already subscribed to the mailing list of places you buy from, I can guarantee you're leaving money on the table. 
Often, record labels will sell directly through their website, and they will regularly send discount codes as an incentive and thanks to their direct customers. So make a list of all your favorite vinyl retailers and labels, get yourself on those lists, and more often than not, you'll be rewarded with money off some of your purchases. 
Smaller record stores with no online shop often have mailing lists too, so be sure to ask them next time you shop there. Even if there aren't any discount codes for joining, you'll be the first to know when they have new releases arrive at the store, or when they're holding events and sales.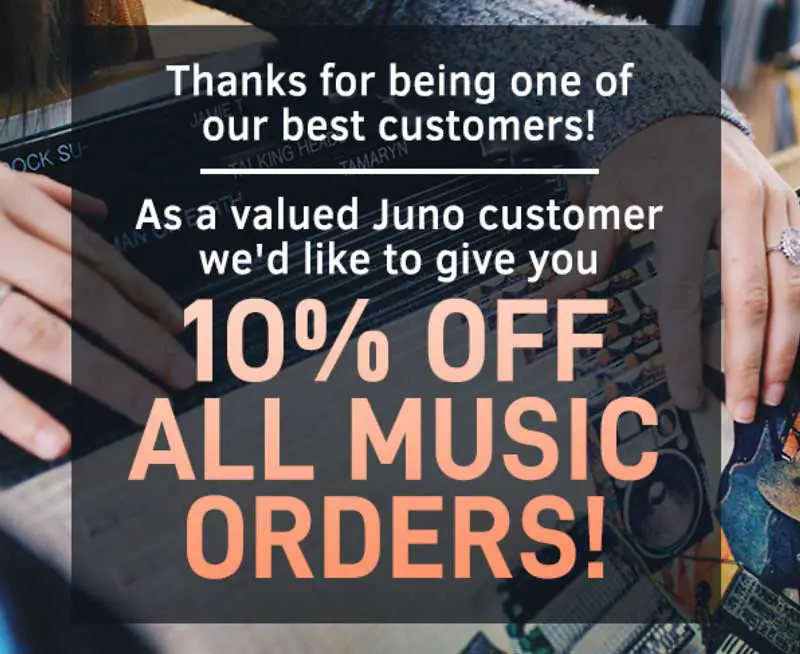 Use an Amazon Price Tracker
For many, Amazon isn't their favorite place to buy vinyl records. Storage issues and political reasons aside, it is one of the biggest resellers of vinyl in the world today. Price fluctuations are common. In many instances, you'll see a record you want that is over-priced. Now, you could keep regularly checking to see if the price comes down, but life is far too short, and there are too many good records to enjoy. 
A smarter decision is to sign up for CamelCamelCamel (a free service that allows you to set up price change alerts and see price history charts for Amazon products. There is also a browser extension plugin for ease of use. 
Take this example below. Here we can see the price fluctuations over time, which is pretty handy if we want to avoid paying buying at an all-time high. I can set up a price drop alert for this item, and I will now receive notifications of price drops. Repeat this process for multiple records, and you could save a significant amount.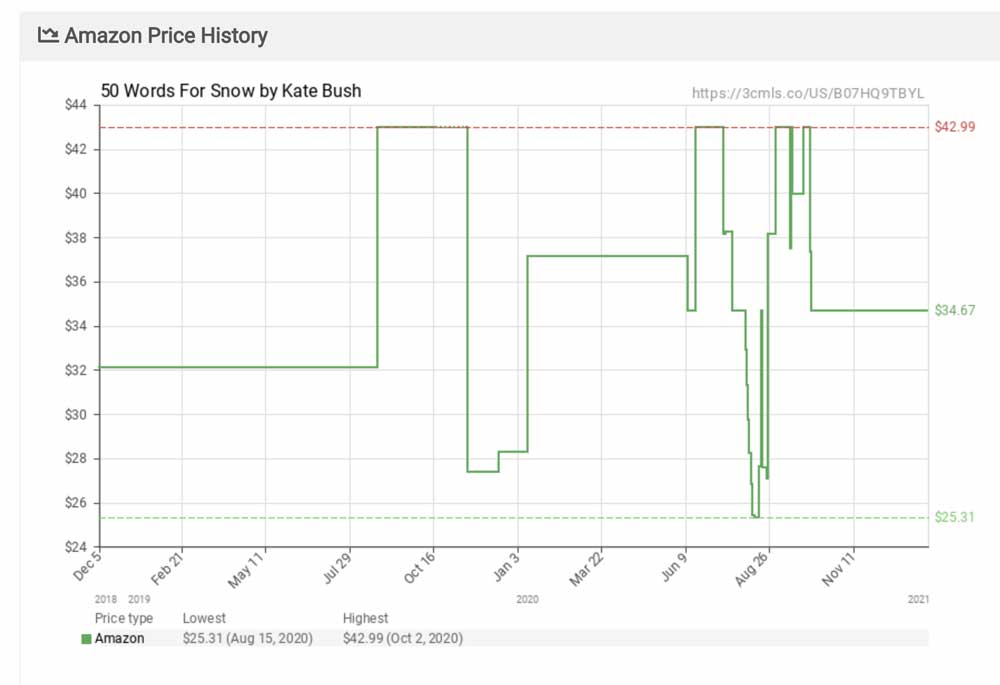 Use eBay Vouchers
eBay have a voucher scheme whereby you can earn points when you shop at multiple retailers and on eBay, which you can later redeem for eBay vouchers. In the UK, the scheme is called Nectar Points. There may or may not be a similar reward system in the US and around the world, but it's certainly worth looking into. I did a quick search myself but with no luck (perhaps a reader can correct me if I've missed something here).
The Nectar rewards scheme works across several retailers (including Sainsbury's, which is a major grocery retailer). Not only can I earn Nectar points while shopping at Sainsbury's and eBay, but I can also claim the points as eBay vouchers to spend as I wish. So in effect, if I shop at Sainsbury's regularly for my weekly groceries, I can use the points I collect to subsidize the cost of vinyl records bought on eBay. Pretty cool.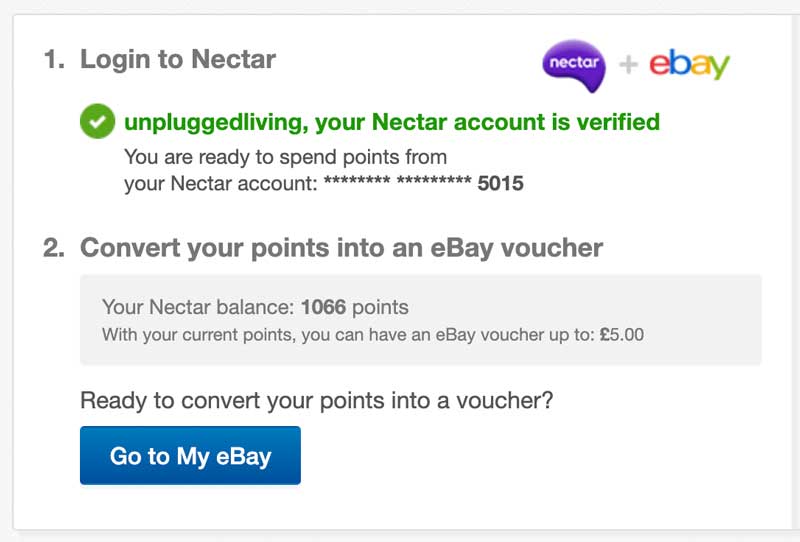 Check Forum Threads
Last but not least is forums and Reddit. I've put this last on the list as it's a pot-luck approach rather than a proactive tactic. There are forum and Reddit chats dedicated to posting vinyl deals on a daily basis. Try checking out the Reddit "Vinyl Deals" sub-chat for regular offers and cheaper pricing shared by the chat members. Nine times out of ten, the music won't be what you're looking for or to your taste, but once in a while, you'll get lucky. If you don't check, you don't get – simple.
Do you have a method for finding great vinyl deals online that you think we've missed? Let us know in the comments below and share your knowledge with the Sound Matters community.