A cork slip mat is one of the most affordable, yet effective upgrades you can make to your turntable setup. Cork has many benefits including reduced static, better isolation from motor/belt sound, and (best of all) a tighter, more focused playback sound. In my experience, the bass frequency performance, in particular, is reinforced by the addition of a good quality cork mat.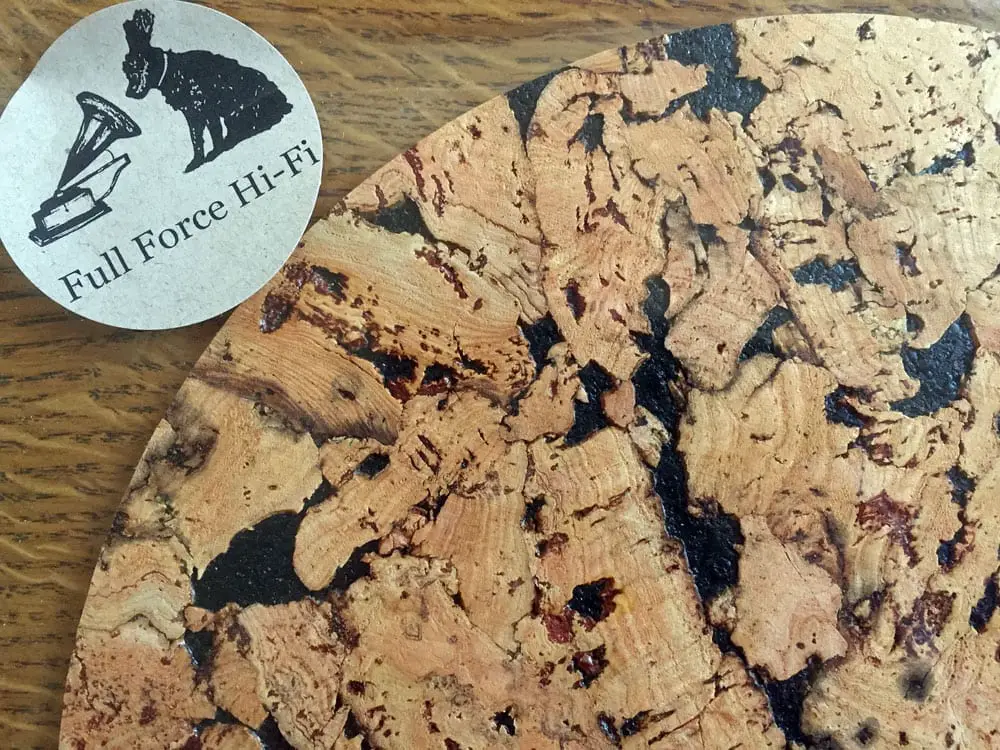 I've used cork on my own turntable setup for many years, and so I was encouraged to see a company like Full Force Hi-Fi bringing something new to the table. Andrew (the company founder) has combined the great sonic benefits of cork and turned up the visual appeal to 11 with his wide range of beautiful hand-cut cork mats

Full Force Hi-Fi produce a number of striking designs (all made to order), which ultimately makes each one as unique as the individual owner. I opted for the Black Marbled design (pictured below). The black marble is a stunning twist on the aesthetic of fine grain standard cork, but for those wanting something completely different, their range also includes some more unusual cork styles, such as the White Marble and White Sea Foam design. You can view the complete range online, here.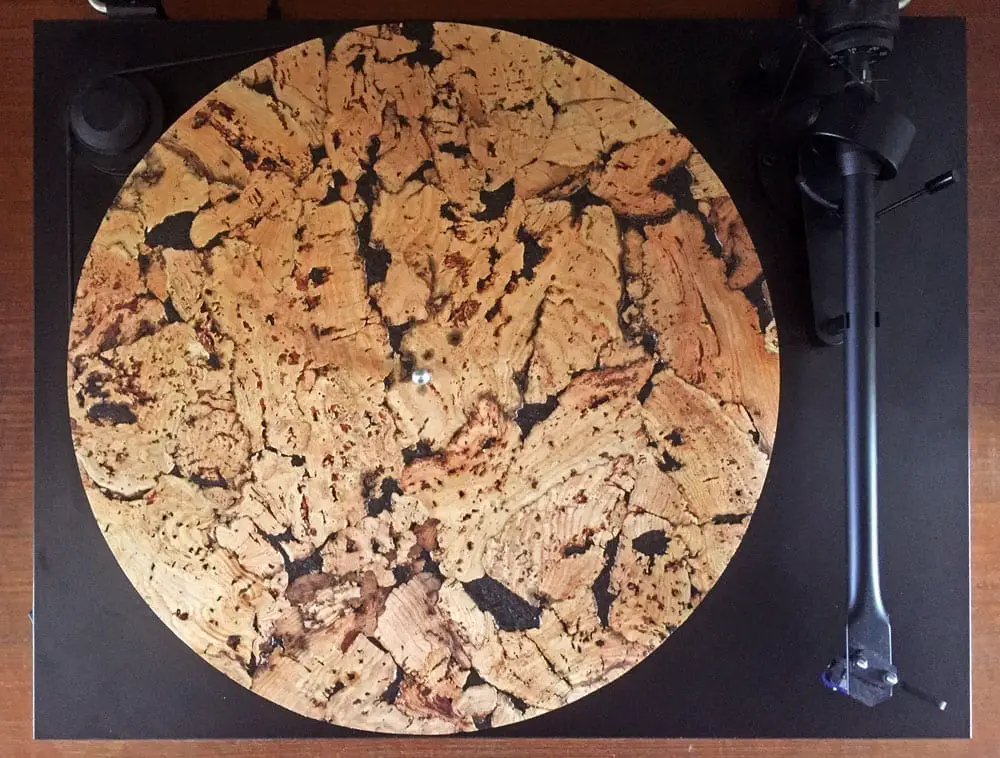 We love vinyl records for their excellent sound quality, but I think it's safe to say the aesthetic plays a big part in vinyl's appeal. Full Force Hi-Fi really understand this, and I think they've done a stunning job of lifting a fairly utilitarian accessory into the realms of great interior design. It's a winning combination. After all, we spend so much time developing our listening spaces, from the look of the turntable itself to the furniture that houses all our records and kit – it's all a personal statement. These slipmats are the icing on the cake, and they sound great too.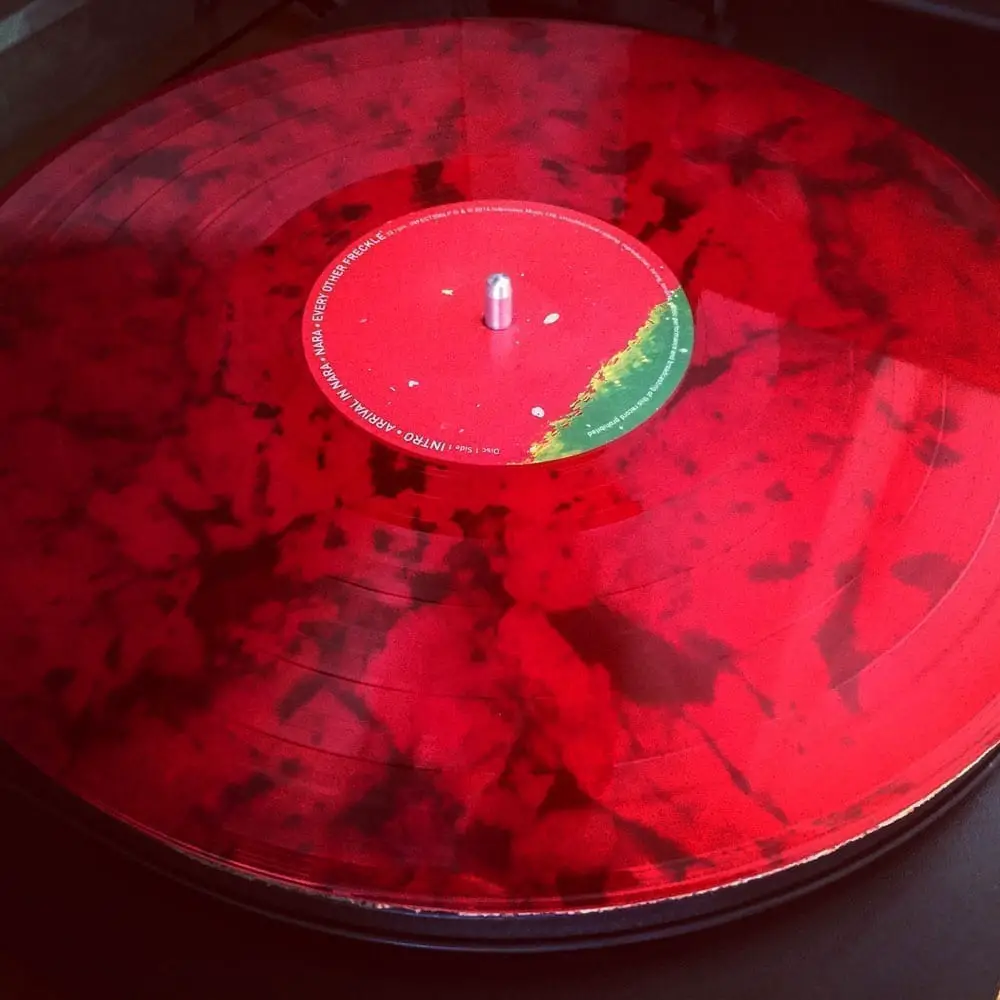 If you take the purist's audiophile view on cork slipmats, you'd probably notice the absence of a small indent to account for the protruded surface around the record label. You might also note that fact some cork-mats do not cover the entire platter; this, again, is to allow for protruded surfaces on the record (in this case the record edge). But then again, if these record mats were cut short in this way, they would lose some of their visual appeal. To my ears, records sound great on a Full Force Hi-Fi mat, and the unique design adds some style and flair to my living room audio setup – I particularly love how clear and translucent colored vinyl showcase the cork marbling.
I'd highly recommend checking these out for yourself. Learn more at fullforcehifi.com